How 4 Hawai'i CEOs Make Decisions
The leaders of Servco, Hawai'i Community Foundation, Hawaiian Electric Industries and Wilson Care Group provide good advice on how to prepare for difficult situations and make good judgments.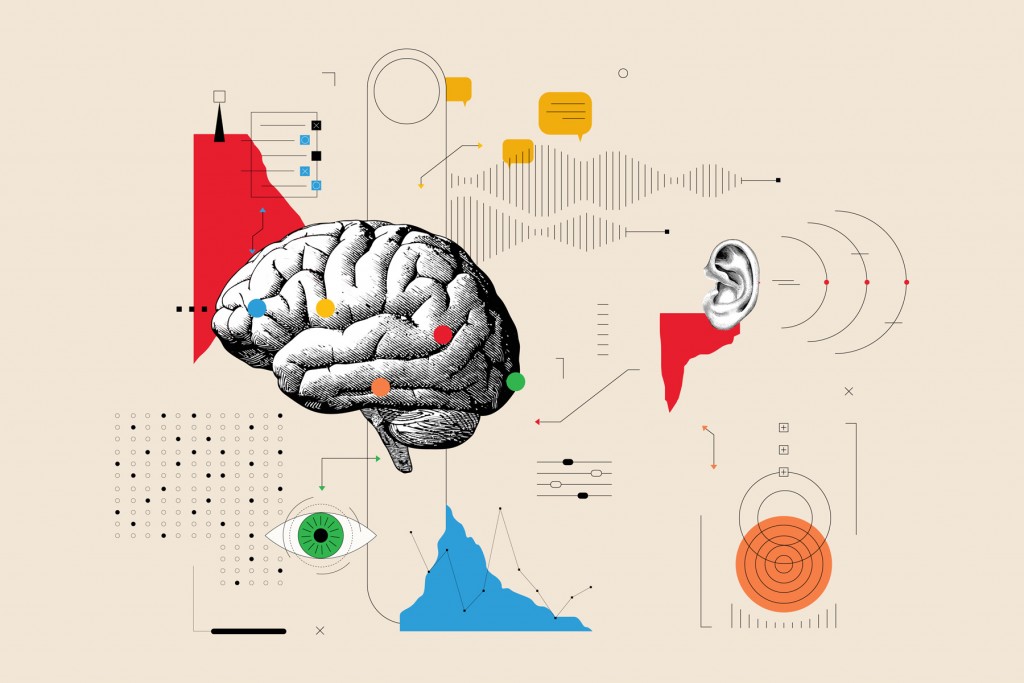 When there are no easy or obvious choices, good CEOs survey the available information, consult with stakeholders and then make the final, difficult decisions.
Those decisions can have serious consequences for employees and their families, customers and shareholders, and often the broader community – and CEOs have to get them right, consistently.
Some CEOs use a formal decision- making process. Others are more intuitive. Whatever they do, they need a process that works.
Hawaii Business Magazine interviewed Mark Fukunaga, Constance "Connie" Lau, Micah Kāne and Shelley Wilson, and asked about their methods, how those methods evolved and their advice for young professionals aiming for the C-suite.
Confidence, Honesty, Humility
Mark Fukunaga, CEO of Servco, says three qualities are needed to be a good decision-maker: confidence, intellectual honesty and humility. Confidence because "that allows you to take risks and deal with uncertainty." Honesty with yourself because "self-deception is probably your biggest enemy." And humility because you must avoid becoming personally invested in your own ideas. You must be ready to discard one thesis and adopt another, he says.
Fukunaga says his "sense of curiosity" drives him toward regular reading and study, which provides the "raw data for decision-making." His study is supplemented by conversations with trusted advisors; he uses members of Servco's board of directors as a sounding board for ideas and consults with other executives who understand Servco's business.
Two of Fukunaga's trusted mentors on the Servco board are Walter Dods Jr., former chairman and CEO of First Hawaiian Bank, and Richard "Dick" Gushman, president of DGM Group. Fukunaga says Dods "sees things in a bigger way than I do sometimes – a more holistic, more comprehensive way."
Gushman is a clear thinker, says Fukunaga. "He can get rid of the distraction and really focus on the issue.
"You want to make sure you have real diversity of viewpoints, so you're not getting just one, narrow set of advice. That said, you can't expect them to make a decision for you."
Decision-making is an iterative process – you start with a thesis and improve it, bit by bit, in response to feedback, he says. "You still have to go out there, you still have to develop your point of view, but then use those folks to test your point of view."
Sentiment is Dangerous
"The hardest decisions, frankly, always involve people," says Fukunaga. "Back in the global financial crisis, we had to do a layoff, and that was really painful. That's the stuff that really keeps you up at night. We had great people that we had to lay off, and it wasn't their fault." Though it was painful, he says he had to prioritize the health of the company for the remaining employees.
Earlier in his career, Fukunaga was less objective. Once, he had to decide whether to close a department store on Guam. Kmart and Liberty House, "two competitors who were bigger and better," had opened there, and it didn't look like Servco's store would survive the competition. He decided to keep the store open – and to find a middle ground between Kmart and Liberty House where Servco could thrive. Today, he describes the decision as "more sentimental than smart."
"We ended up getting slammed."
Unconscious Bias and Creativity
Two books strongly influenced Fukunaga's approach to decision- making.
"Thinking, Fast and Slow" by the psychologist Daniel Kahneman helped him understand his own unconscious biases, while "The Creative Habit" by dancer and choreographer Twyla Tharpe was a "revelation" that influenced how he thinks and develops ideas. Tharpe argues that creative acts are not only born of "some transcendent, inexplicable Dionysian act of inspiration." They have a prosaic origin too: hard work.
"Creativity is not just for artists," writes Tharpe. "It's for businesspeople looking for a new way to close a sale; it's for engineers trying to solve a problem; it's for parents who want their children to see the world in more than one way."
Says Fukunaga: "Creativity springs from natural curiosity. Creativity also means that you're willing to challenge the existing frameworks. … Creative people are used to challenging convention, used to thinking out of the box. And I think that gives you a bit more confidence to do something that's unconventional."
Strategy or Execution?
Sometimes a problem is in execution; other times, it's in strategy. Not knowing the difference, Fukunaga says, is "the worst place you can be in business. Lots of times, you assume you're not executing well and can do better, and everything will be fine. … In reality, the world has changed around you, and no matter how hard you perfect execution, you're done."
Servco faced this dilemma in late February 2020 when it acquired a majority stake in Fender Musical Instruments Corp., just as the coronavirus spread worldwide. When Fender temporarily closed factories in California and Mexico, Fukunaga says the acquisition seemed like "one of the worst deals in the world."
In a situation like that, "the worst thing you can do is fret over it or kick yourself. … Regret is a really wasteful use of energy," he says.
Instead, he and Fender's leadership team made an objective assessment of the situation and prepared for the worst-case scenario. By the end of summer, though, sales had picked up and demand for instruments spiked. "We survived."
Stakeholders, Assemble!
As president and CEO of Hawaiian Electric Industries, Constance "Connie" Lau's decisions affect many stakeholders. When she has a decision to make, she says, it's important to "identify all kinds of factors and issues that might have a bearing on the decision … (including) the stakeholders who might have an interest in that decision."
HEI is the parent company of the electrical utilities on most Hawaiian islands and of American Savings Bank, so almost all stakeholder groups in Hawai'i must be considered when making decisions, Lau says.
Just about everyone uses electricity from the grid at home or at work, so they are all stakeholders. Plus, utilities are heavily regulated so HEI must work with government agencies, politicians and regulatory commissions. And as Hawai'i aims for 100% clean electricity by 2045, every decision by the utility affects the environment.
HEI also intersects with the worlds of finance and real estate through its ASB subsidiary. "You can tell from the breadth that we're going to touch just about everyone in Hawai'i," Lau says.
Different Approaches
After Lau was appointed as an interim trustee at Kamehameha Schools in 1999, retired Navy Vice Adm. Robert Kihune was elected board chair. Lau was surprised at Kihune's participatory style of governance.
"During the so-called 'Broken Trust' times, the alumni base and the Native Hawaiian community had gotten quite engaged in the issues that were happening at the trust," she says. "We engaged in lots of community meetings, soliciting all kinds of community input."
After a particularly long night of meetings, Lau asked Kihune to comment about the leadership approach of retired Army Gen. Norman Schwarzkopf, who said "when placed in command, take charge."
"(Kihune) said to me, 'You know, that makes sense, Connie, if we were in times of war and you had to make a decision quickly and then you have to get everybody to follow. … But when we're in peacetime, it's really important to try to listen to everybody and be able to balance off all those concerns.' "
Lau learned from Kihune that "the process of decision-making really depends on the context of the decision that you need to make."
For example, she says, land use decisions require a certain approach. "If you touch the land in Hawai'i, it doesn't matter whether you're building a shopping center or a housing development or a hotel or a wind farm or a solar farm, there's a lot of people that care. It's really important to take the time to get everybody's input and understand all of their perspectives."
Business vs. Legal Training
Lau says law school helped her to understand the principle of relevancy: "It used to be 'knowledge is power.' Now, knowledge is everywhere." The principle of relevancy, she says, helps her sort through mounds of facts to find those that are relevant to a decision.
"Learning how to make decisions effectively and quickly is a core skill that everybody should learn." – Constance "Connie" Lau, President and CEO, Hawaiian Electric Industries
Lau says business school taught her the importance of concise communication. Business memos are short, she says. "You start with the summary or the conclusion, and then as questions come up, you can pull the supporting data that got you to that decision.
"The law is the opposite: You start with background and you build toward your legal conclusion. That might work in the law, but it doesn't work in business. People want you to get to the point."
It's also essential not to delay, she says. "Learning how to make decisions effectively and quickly is a core skill that everybody should learn. It's always better to decide sooner rather than later, and that also helps you have the time to think about mitigation strategies in case things don't quite go the way you want them to go. Start developing a plan B and a plan C.
"Too often, people take too long to make decisions and then they just keep suff ering trying to make that decision. If you've got a big decision in your life or in your career that you have to make, just sit down, identify all those factors and those issues, and then start working on the pieces and gather all of your facts and do your analysis … and then just bring it together, look at it all and make the decision."
Living by Principle
Lau says she lives by a small set of principles. One: "Everything starts with hard work. If you're not willing to work hard, it doesn't matter how smart or talented you are, you're not going to get anywhere."
Another: In the work/life balance, "the life part is as important, if not more important than the work part. … When you ignore that side, problems arise, and when you have problems on that side, it can completely derail your career."
A third principle: "Think about how what you're doing fi ts into the bigger picture."
For years, Lau kept a rock on her desk to remind herself to pause, take a step back from her work and put things in perspective. The rock was engraved with one word: "Breathe."
The Delegator
"I like delegating authority to people," says Micah Kāne, CEO of Hawai'i Community Foundation. "I like seeing people being empowered and thriving. I like watching people grow their confidence.
"The downside is sometimes you wait too long to insert yourself," Kane says. However, he adds, that hasn't been an issue during the pandemic, which is akin to the "wartime situation" Kihune advised Lau about. As the coronavirus raged, Kāne stepped in to make the quick decisions. "I'm a better crisis leader than I am a peacetime leader. I tend to wait too long during peacetime because I want to see the team make those calls."
Kāne's goal is to foster an organization that does not rely on exceptional leadership. The goal is to "institutionalize as much of your decision- making as possible," he says. "Really talented leaders build institutions that are efficient, that eliminate personal biases and agendas."
"Side-cracked"
In his late 20s Kāne, now 51, was already in the public eye – and facing criticism from a prominent policymaker. "I was very naïve and idealistic. I got blindsided. I got side-cracked," he says. "I remember feeling so lonely." A mentor told him that "the higher you go … the less people will understand what you're going through."
That incident was a catalyst for Kāne's development. Now, he has tools to cope with the loneliness that sometimes comes with being a leader. For example, Kāne starts each day with 20 minutes of reflection, thinking first about what he has to be grateful for and about the ways that he can make a positive difference in his current position. Then, "I focus on the task at hand through prayer, meditation or deep thought," he says. "I think about things I need to compartmentalize, the distractions that won't help."
During this time, Kāne also reflects on his missteps and mistakes, especially little errors. "The small mistakes are more important than the big ones when you're working in an environment where you're trying to build a team," he says.
Though he doesn't always want to sit down to reflect in the morning, the practice is so important to Kāne that in his years as a leader, he says he's missed only about 10 days. "If you don't give yourself this time to stop and really reflect, it makes life come at you more erratically."
Identify Your Weaknesses
"If you're honest with yourself, identifying your weaknesses is pretty easy," says Kāne. "I'm an emotional person … trying to be objective. I'm impatient, but I think a lot of leaders are impatient.
"I rely on the people I trust, the team I have, the people I'm in touch with. Their opinions, their views, their knowledge, their experiences all mean a whole lot to me. The more of it you can get, the better. The more difficult the decision, the more you should be open to taking opposing perspectives. I'm still learning to take that better."
Buy-In to the Mission
"When there's a patient issue, (decision-making is) never black and white," says Shelley Wilson, president and CEO of Wilson Care Group, one of Hawai'i's largest home health care providers. Patients, family members, physicians, nurses and caregivers are all involved when it's time to make an important decision, she says.
"In my role … I want our stakeholders and the supervisors and young managers to learn how to collaborate and make decisions together, so a lot of times we have brainstorming sessions about different challenges." Including everyone is important to create buy-in, she says: "If I just walked around and told everyone what to do all the time … that's not really a way to inspire individuals to be part of the mission."
Learning to Manage
Wilson credits her values and work ethic to growing up in a small town in Iowa, surrounded by hardworking people she calls "really salt of the earth." "The work ethic was phenomenal," she says. Wilson's grandparents owned a farm, and that's where she learned grit. If you have a bad day at the farm, you can't quit, she says, because "the animals don't wait."
Those values and that work ethic were essential when she founded her company in Hawai'i 25 years ago. "I was only 21. I had no idea about anything."
She had only a few employees in those early years, but as the company grew, so did her leadership skills.
"I had no idea that it was going to be so challenging managing staff , managing people," she says. Now, Wilson Home Care has around 900 employees, and her friends joke that she doesn't have children because she's too busy managing staff .
Through the years, she has relied on mentors and advisors for counsel. "As the business has become bigger, things get more complicated and you need to have a different skill set, a different level of perspective."
One Question When Hiring
Wilson has developed a simple litmus test for hiring care professionals: "Would I let this person take care of my own loved one?" When staff are on the fence about a hiring decision, this question clarifies the decision. "You can teach people to do almost anything," she says, "but you can't teach them how to care. You can't teach that passion from within."
"Would I let this person take care of my own loved one?" – Shelley Wilson, CEO, Wilson Care Group
Wilson's decisions to expand her business have been based more on recognizing community needs than on strategic calculation or profit seeking, she says. For example, she built the Wilson Senior Living residential care home in Kailua in response to concerns from clients who wanted a dedicated care facility. "When there's a need, fi ll the gap," she says. "I don't think I've ever done a business plan in my life."