Information Technology Companies 2021
These trusted technology firms help local companies reach consumers, market their products and keep their business thriving.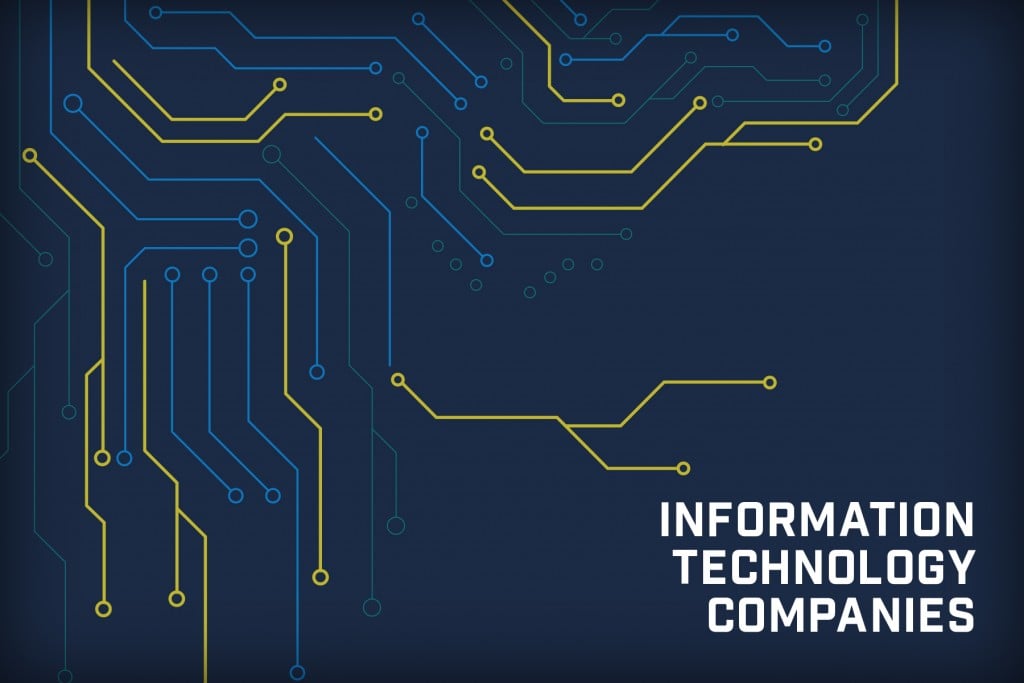 Is Yours The Next Hawai'i Business To Be HACKED?
Imagine seeing this message on your computer: "We have LOCKED your customer files. Pay $500 PER RECORD to get them back. You have 48 hours to pay or we DELETE them all."
Ransomware like this, as well as cyberattacks and viruses are far too common among Hawai'i businesses. That's because hackers today will stop at nothing to break into your network, steal your data and wreak havoc on your business and finances. When that happens, all of your priorities shift from growing your business to saving your business.
Rest assured, your business doesn't have to be a cyber criminal's next prey. While very few IT companies truly understand the cybersecurity challenges your business faces, the team at HI Tech Hui does. Anne-Marie, Chuck and Loren had never realized that their experiences in technology over the last two decades would enable them to become Hawai'i's leaders in protecting both big and small local businesses from dangerous data breaches.
Al Hirata from Fisher Hawaii echoes this sentiment when he says, "I now have peace of mind knowing that we are being actively protected by experts who truly care for their client's wellbeing and provide the IT expertise we need."
Al should know. Before relying on HI Tech Hui to protect his network, his business was hit with ransomware twice in six months! He said, "If it wasn't for finding HI Tech Hui to protect ourselves from ransomware, we would probably be out of business by now."
Beyond their network of IT and cybersecurity experts, beyond their proactive approach and aloha way of business, HI Tech Hui is Hawai'i's ONLY locally owned and managed 24×7 Security Operations Center. Like Al, you too can have peace of mind knowing they truly understand your unique business cybersecurity challenges.
What about you? Is your business truly protected from today's hackers and cybercriminals?
Gain Peace of Mind with a 100% Confidential Dark Web Scan! Protect your livelihood by calling HI Tech Hui at (808) 206-8549 or by visiting www.hitechhui.com.


HI Tech Hui
1050 Queen Street #100, Honolulu, HI 96814
Phone: (808) 206-8549
www.hitechhui.com
Pacxa is Hawaiʻi's premier technology provider and systems integrator.
They harness the power of world-class technologies to help businesses seize opportunities and pursue innovation. The company provides comprehensive IT offerings in Managed, Cloud, and Consulting Services. Pacxa works closely with their network of trusted partners, including industry leaders like Microsoft, HPE, and Oracle. With a results-driven, proactive approach, their team delivers customized solutions to over 300 organizations across the state.
Most recently, their projects have helped local employers work safely and effectively by handling two key issues: enabling a secure virtual workforce and mitigating COVID-related business risks.
Since the start of the pandemic, Pacxa migrated hundreds of in-office workers to secure remote environments. They also deployed the tools needed to collaborate and communicate online through Microsoft's Office 365 and Teams platforms. Pacxa kept teams working productively and efficiently despite the shifting working conditions.
To make reopening safe and simple, Pacxa implemented ServiceNow's recently developed app suites that handle contact tracing, health screenings, and more. The solutions simplify the complex workflows associated with operating in the new world of work to allow employers to focus on running their businesses.
In 2020, Pacxa was named as one of Hawaii Business Magazine's Top 250 Companies, Best Places to Work, and Most Charitable Companies. They attribute the honors to their dedicated staff members, who work together to achieve Pacxa's mission of helping local organizations leverage technology to reach their full potential. By carrying these values in the office and beyond, Team Pacxa works together to build a better future for Hawai'i.


Pacxa
1000 Bishop Street, Suite 701, Honolulu, HI 96813
Phone: (808) 585-0444 | Fax: (808) 537-9300
info@pacxa.com | www.pacxa.com