Kan Zaman Means Once Upon A Time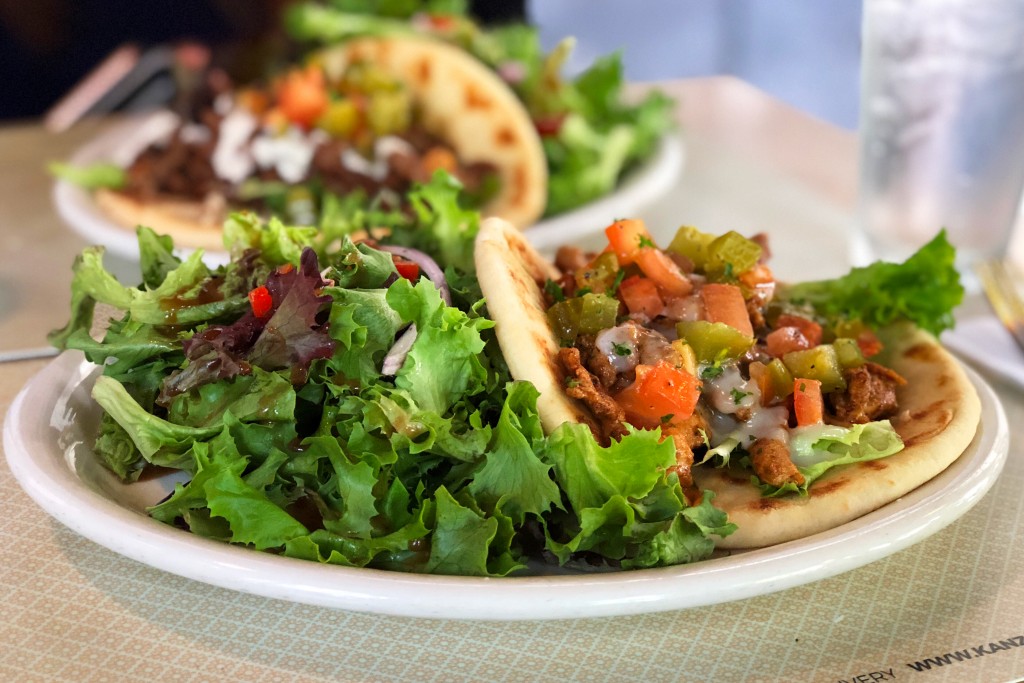 Kamal Jemmari spent long hours in the kitchen with his mother – but via Skype video conference.
Jemmari was in Honolulu about to open a new restaurant and his mother was in Morocco where he grew up.
"I tried to cut corners but she got mad at me," laughs Jemmari, citing the example of when he shortcut a layering technique for a traditional pastilla recipe and the finished pastry fell apart. "Now I'm doing exactly what she wants me to do."
Jemmari and his team were learning the intricacies of traditional Moroccan recipes for their restaurant, Kan Zaman, which opened in 2013.
In Arabic, Kan Zaman means once upon a time or in another era, which reflects the restaurant's mission. "We want to keep everything very traditional," says Jemmari. "We don't want to tweak things or be a Middle Eastern fusion." A second Kan Zaman restaurant opened in Kaimuki in August.
Jemmari met his business partner, Youssef Dakroub, who is from Lebanon, when they parked their taco trucks next to each other in Kakaako. They shared language (Arabic), culture and longings for food they could only get back home. What clinched their collaboration, Jemmari explains, was customers who kept asking both why they weren't making food from their native lands.
Every two months, they ship in a pallet of spices from the Middle East. Smoked paprika, saffron, cumin, ginger powder, turmeric – the tastes of home.
"We miss being with our families and friends back home and Kan Zaman brings us closer," says Jemmari. "It's more personal for us; it's not just business."
Kan Zaman
1028 Nuuanu Ave., Chinatown
kanzamanhawaii.com
---
What's In A Name is a recurring feature about local businesses with unusual names.