Maui Cattle Co. Feeds Our Passion for Paleo While Perpetuating Paniolo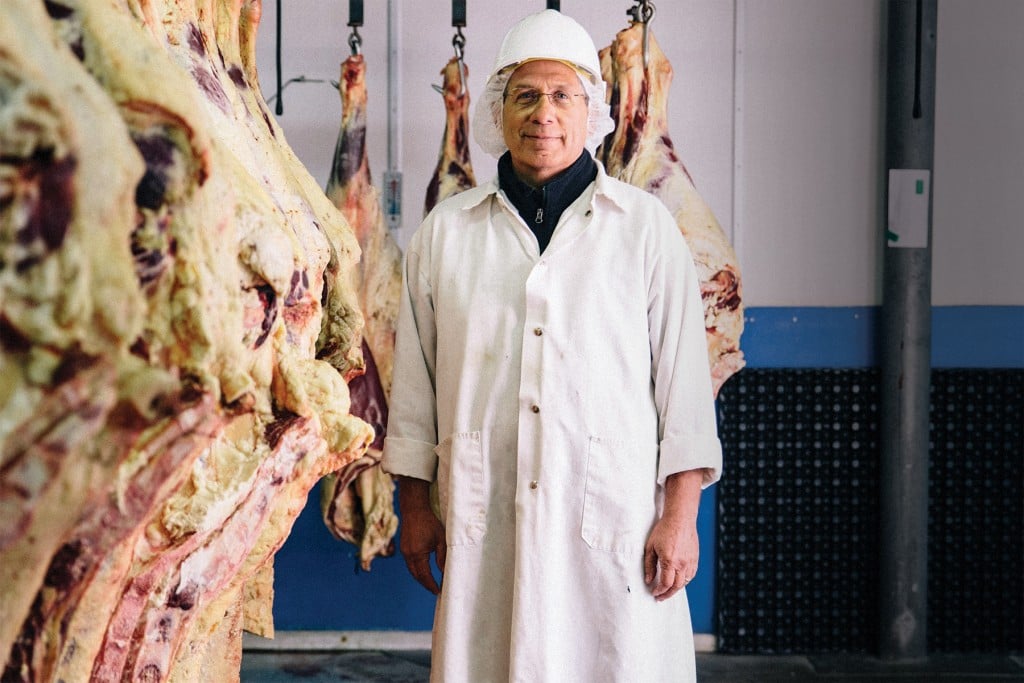 Alex Franco and Maui Cattle Co. are helping grow Hawaii's two-century-old ranching industry.
"Meat fabrication is an art. We have to identify individual cuts from quartered carcasses slaughtered by a contractor and take them off the bone," explains Alex Franco, president of Maui Cattle Co.
"It's hard work. You need a passion and desire for this business."
Franco is proud that Maui Cattle is helping to perpetuate Hawaii's ranching industry and lifestyle. "It's been going on for generation after generation. To keep that going is very rewarding."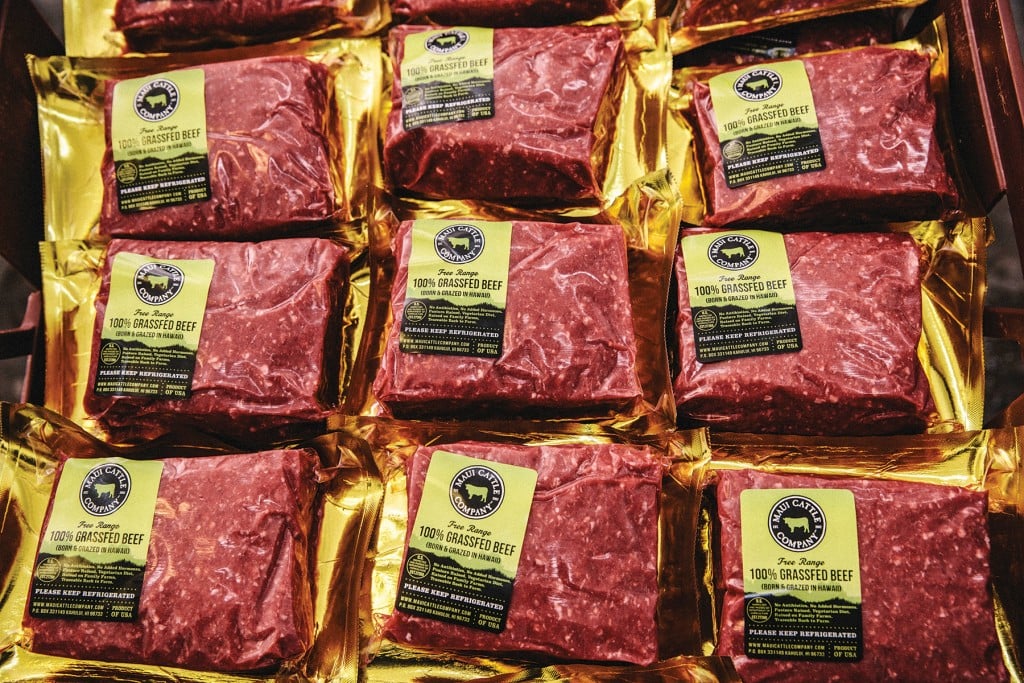 The meat processing plant leases space in the old Maui Land & Pineapple Co. cannery in Kahului now owned by constructor Nan Inc. "It was such a blessing when Patrick Shin bought the property in 2015, because before that we were on a month-to-month, and now we're on a long-term lease," Franco says.
Franco grew up in Haiku around ranches and slaughterhouses and both his father and uncle owned cattle when he was young. He graduated from Cal State University, Fresno, with a bachelor's in animal science in 1980, returned to the Islands and took jobs on Maui and Hawaii Island managing ranches, feedyards, a slaughterhouse and a meat-processing plant, and worked as a cattle buyer.
Several events in the late '90s turned him into an advocate for keeping cattle in the state, for the local market.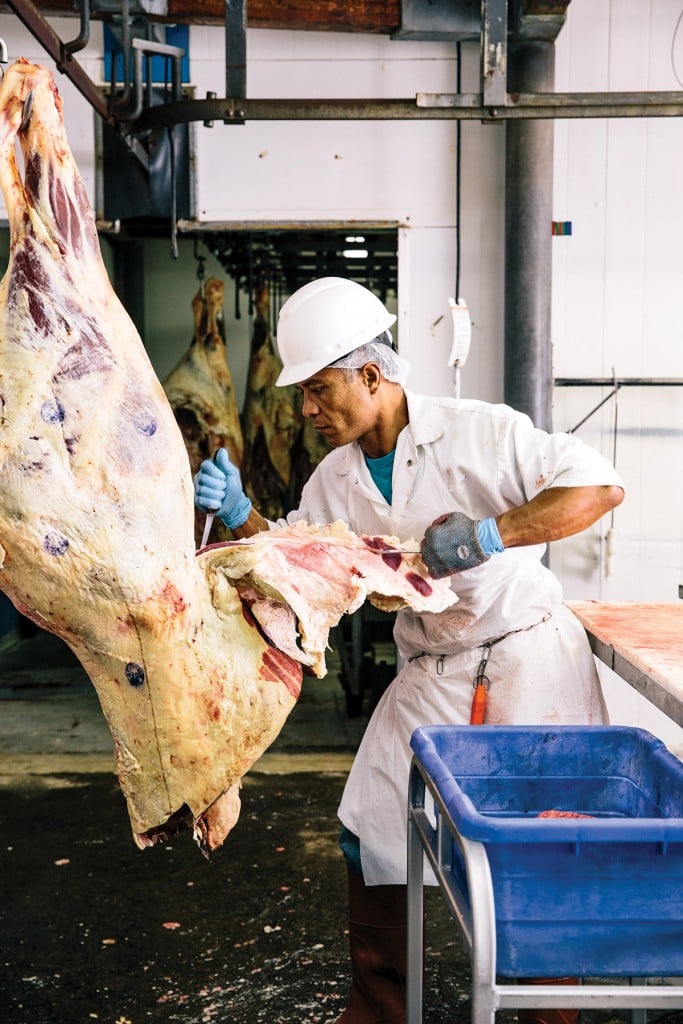 "The Hawaii Cattlemen's Council has an annual day at the Legislature," Franco says. "One day we were cooking beef there and everyone was asking where it was from. It was awkward to admit the meat was from the Mainland.
"Then there was the longshoremen's strike in 1999. Matson assured us it was OK to ship about 300 calves from Maui to Oahu to go to the Mainland, because it looked like they were going to settle soon. But they didn't. We had to pay a rancher on Oahu to keep the calves and feed them, and eventually we had to pay again to ship them back to Maui.
"So several of us got the idea that we should do something to market our cattle here," he says, instead of following the common practice of shipping them to the Mainland to be fattened and slaughtered.
In 2002, owners of five Maui ranches and one on Kauai formed Maui Cattle Co., with Franco as president. The five on Maui – Haleakala, Ulupalakua, Nobriga, Kaupo and Hana – provide the cattle to be processed at MCC. Olumau Angus Plus LLC on Kauai developed the superior Angus genetics for the seed stock for MCC and remains a partner but is no longer active as a business.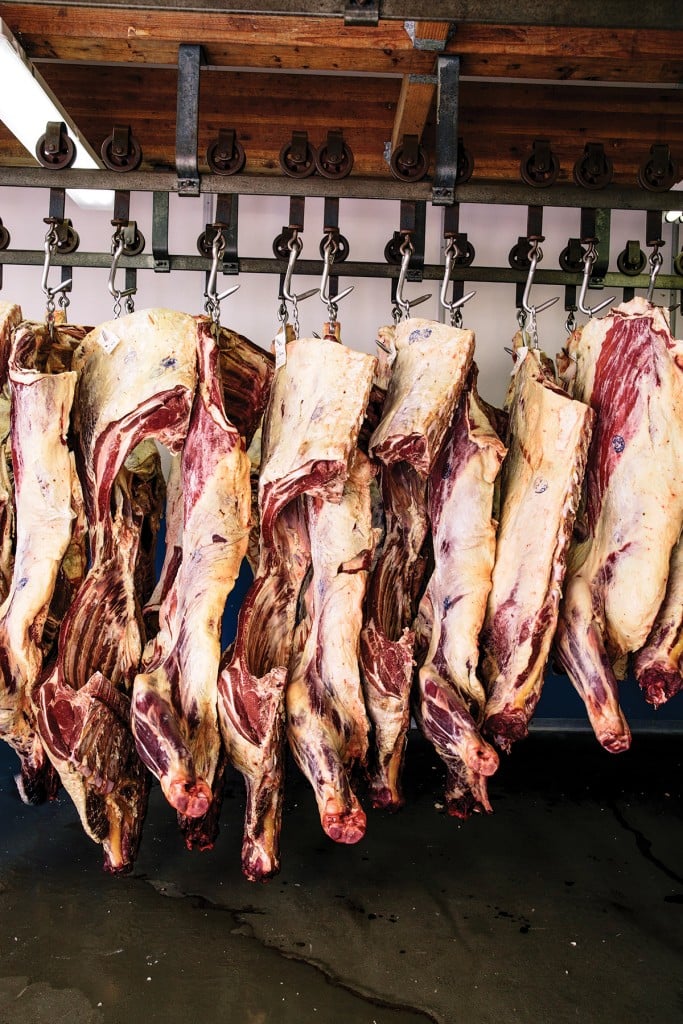 "The local farm-to-table movement had already been started at this time by chefs like Peter Merriman, but there was no supply," notes Franco.
For years, the ranches finished their calves using pineapple silage from Maui Land & Pineapple mixed with grain for a cheaper feed, but when the plantation closed in 2009, Franco says, they fed their calves grass.
"But our first year out of using feed, we hit a six-year drought. We had to downsize 70 percent. Out of 14 who were working at MCC, we laid off half. We almost closed the company down.
"We were profitable, and the demand from customers for grass-finished beef was there, but there just wasn't enough supply of cattle due to the drought. But we had a lot of little accounts on Maui and Oahu and we kept going."
The rains started to come back in 2014 and things started to look up. Then Franco says a "godsend" happened.
"Hawaiian Commercial & Sugar Co. was looking to diversify its lands as it got out of the sugar business," he recalls. "They got the idea to pasture calves for us on their wetter lands on Kūlōlio Ranch, which weren't useful to them for agriculture. MCC would pay them for each pound the calves put on.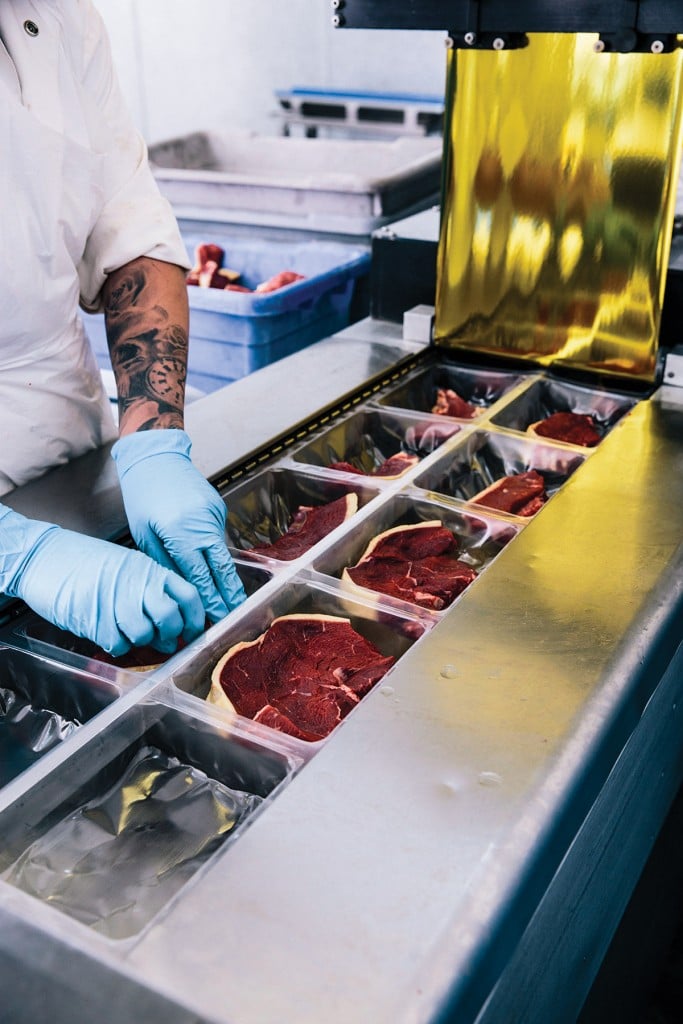 "They did a test and it was successful. This was the missing link to our business."
By the end of 2018, all of the cattle targeted for MCC will be pastured at Kulolio.
"We seek all types of markets: retail, restaurants, food service," says Franco. "We're hopeful the Department of Education will move to more locally produced foods on its menu, and we might be able to provide schools with our ground beef."
Tylun Pang is executive chef at Maui's Fairmont Kea Lani resort, an MCC client for at least 12 years. "I found them in my search for local farm-to-table products for our guests. The cuts I have used include their ribeye, brisket, tenderloin and round, and we also featured their ground beef throughout the resort," he says.
"I just served dinner for close to 500 industry guests, and I was proud to showcase their beef tenderloin as the entree, for which we received numerous compliments."
Franco says he's optimistic for the future. "It's exciting that we can keep our calves here on Maui and provide jobs."