Mana Up Aims to Turn Small Local Companies into Global Brands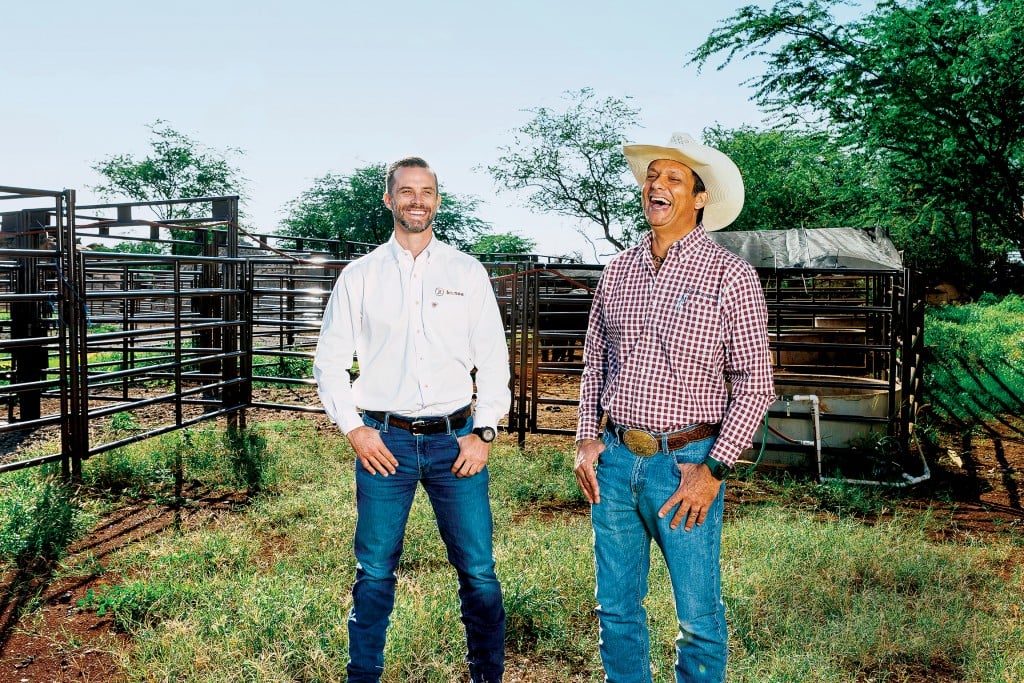 Historic "Canoe Plants" Become Modern Foods
Brynn Foster was 7 when her great-grandmother on Maui gave her a purple cookie that would change her life. The cookie was made with kalo and Brynn remembers hating it. But she ate it, watched by her pure-Hawaiian great-grandmother.
"It stayed in my memory for two reasons," says Foster. "It was this round, buttery, purple thing, and she was very adamant about me eating it. I did, and remember feeling like it was a lot more than a cookie. It was planting a seed in me.
"One of my Hawaiian mentors now said that when you eat these cultural plants they become part of you. For me to have the symbol of eating that cookie was a way of planting something in my heart and I want to do that for my people. I feel Hawaii should own this 'canoe plant' flour industry."
As the founder of Voyaging Foods, Foster has embraced the importance – both nutritionally and culturally – of canoe plants that were brought to Hawaii by the early voyagers and that thrived during ancient times and even through King Kalakaua's reign. The company uses kalo (taro), ulu (breadfruit), uala (sweet potato) and coconut to create powders and flours that she says are highly nutritious and gluten- and grain-free.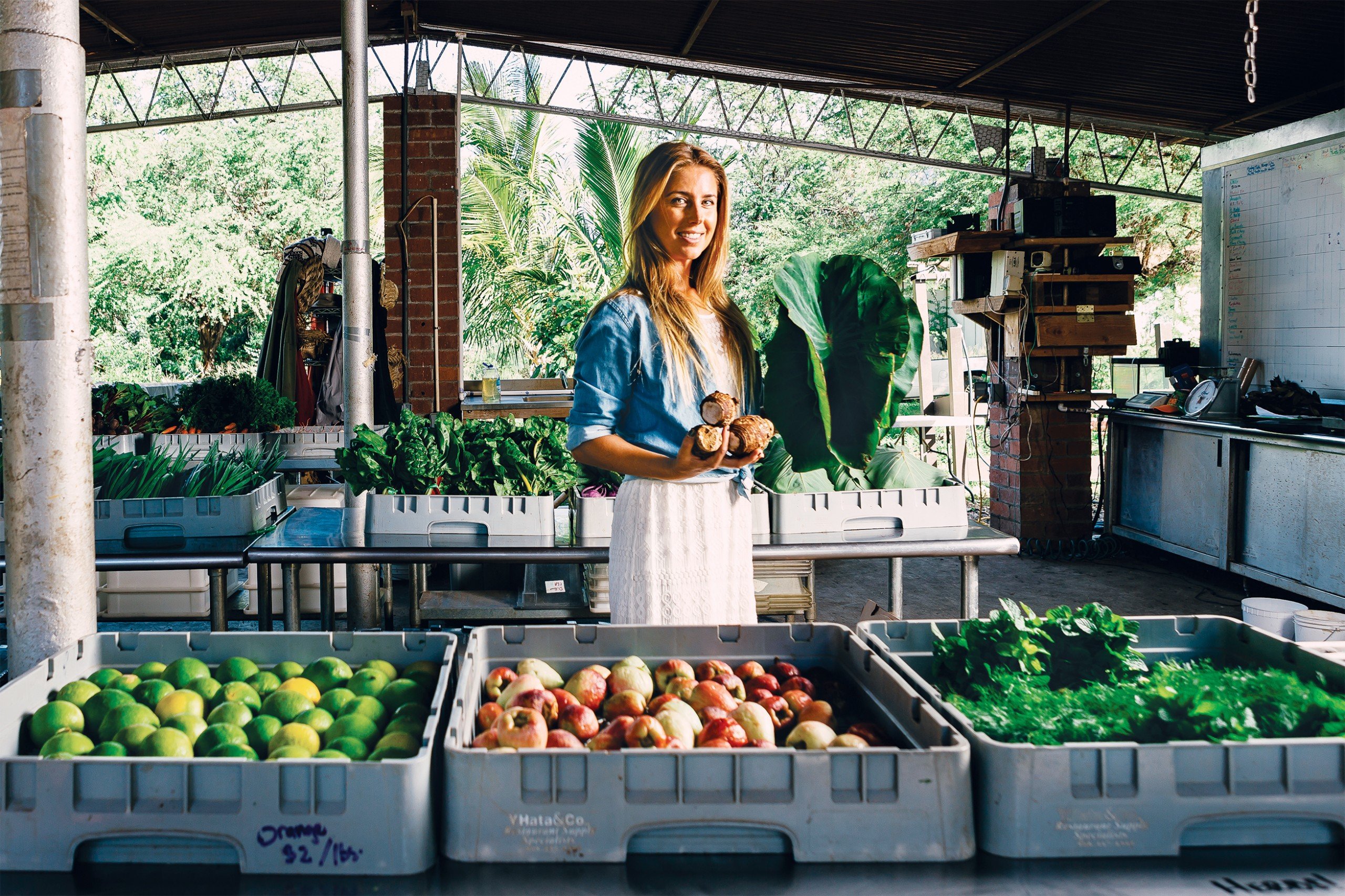 "Starch crops are 7 out of 10 of our most imported foods," says Foster. "We are dangerously dependent on imported food. We import more than 80 percent of our food, and starch crops are some of the most."
She says just 300 acres of land in Hawaii are devoted to taro production and only a handful of commercial products are made from what was once a Native Hawaiian dietary staple. Foster would like to see that acreage double and is already working with half a dozen farmers on three islands to produce the 1,000 pounds she needs each month.
"We have a commercial kitchen so we do all of our own manufacturing in-house. We're working on scaling up to a larger facility so we want to create more access and larger bags for it. We're also selling to restaurants and bakeries."
That's where Mana Up comes in. As one of the 10 companies in the new startup's first cohort, the plan is to introduce Voyaging Foods to a wider audience locally, nationally and internationally. To date, retailers handling the taro powder, ulu flour, taro pancake and cookie mixes, cookies and granola bars include Whole Foods, Foodland, Down to Earth, Neiman Marcus, Dean & DeLuca and the Four Seasons Resort Hualālai on Hawaii Island.
"Hawaii is dangerously dependent on imported food."

—Brynn Foster,

Founder, Voyaging Foods
"We're selling it right now in the form of a starch replacement," says Foster. "You use it to replace cornstarch, but the taro is so concentrated you only need a little bit of it."
This year Foster hopes to create a product that's a blend of taro, breadfruit and sweet potato to produce a gluten-free flour that is a one-to-one substitute for wheat flour. She also hopes to open a satellite kitchen on Maui in the coming year. Mana Up will advise on the best way to scale up the company.
Foster sees limitless potential for her company by adding varieties of taro to her products and working with local farmers to expand the acreage cultivated. It means more jobs and a more robust agricultural economy.
"There are around 80 different Hawaiian varieties of taro and we're only using one right now. If we're just eating one variety it's like having just one kind of tomato. We're limiting ourselves in terms of taste too. Everyone needs to know about the yellow taro and the pink taro and try them. They're so good!"
The current phase of her journey began a dozen years ago with the birth of her first child, and the desire to feed him poi and other Native Hawaiian foods. But when he stopped teething and wanted something that could be chewed, there were no products available. Foster had a part-time recurring role in the first season of "Hawaii Five-0," and has modeled and appeared on other TV shows shot here; she used paychecks from those jobs to begin purchasing taro and the equipment to turn it into powders and flour. One paycheck bought 1,000 pounds of taro from a Hawaii Island farmer, and the first crunchy product she made from poi was dried in her own oven.
"I started to dry the poi in my oven and it took hours and hours and hours. Finally I got it to a state that removed the water. It was crunchy and I was able to blend it into a flour to make a cookie for my son." When her mother started taking the cookies because they were so tasty, Foster realized there might be more to her experiment than simply making a healthy and nutritious food for her child.
"It dawned on me that this is something more than just good for our bodies, but good for our communities," she says.
To put her money where her mouth is, she and her husband, Hugh Foster, moved the family from Kāhala to a 7-acre organic farm in Waialua on Oahu's North Shore and began to grow canoe plants. They hope that by developing as many varieties as they can, they'll have a seed farm for the future. They also hold workshops to explain how to plant, grow, cook and use the plants in a variety of ways. Foster also wants to create a closed system, something she calls "regenerative agriculture," where no outside fertilizers are needed, but rather waste products from the growth cycle are used instead. It would revitalize fallow land that once grew sugar and pineapple.
"My goal is to be like another seed bank for these other Native Hawaiian varieties of canoe plants. I want to get all of the 80 varieties (of taro) and keep them happy."