Medical Marijuana Dispensary Cure Oahu Opens On Kapahulu Avenue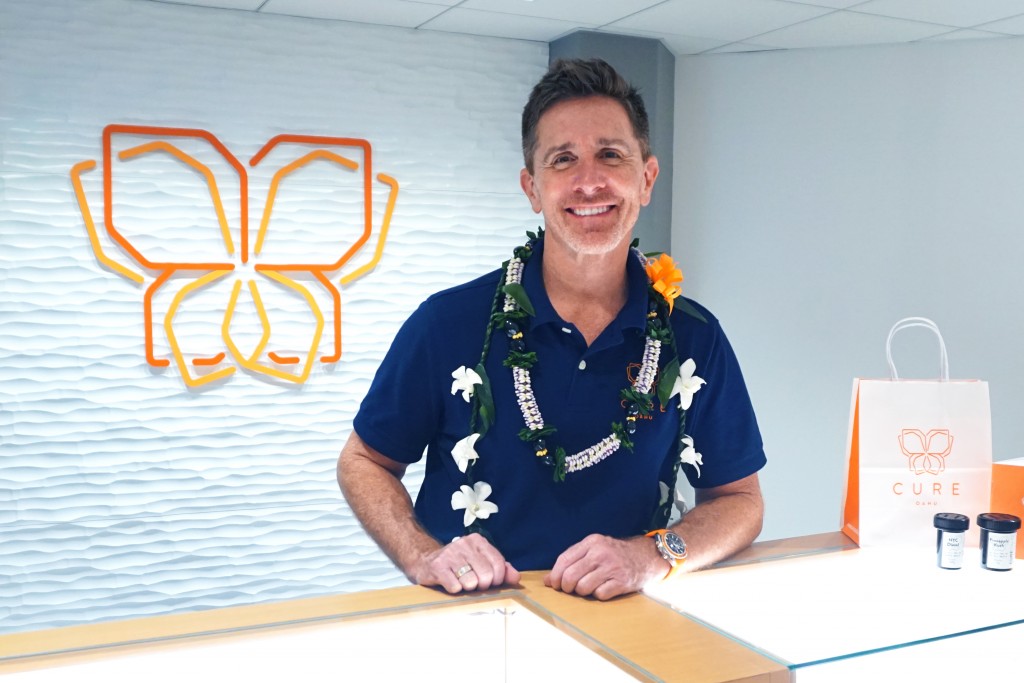 Cure Oahu opens its doors today on Kapahulu Avenue, offering a safe and secure location for 329 cardholders to purchase medical cannabis.
The 2400-square-foot dispensary occupies the old Bank of Hawaii location and looks more like a place to purchase medical insurance or cellphone service rather than a smoke shop. Digital displays on islands in the lobby allow clients to pursue thru Cure Oahu's offerings of indica, native and hybrid strains before entering the secured dispensary area.
"It's a very welcoming environment for customers to come in and feel very relaxed while they're here, ensuring that they would have a wonderful experience and then would come back," says Dispensary Director George Bullock. "Our customers are an important part of our ohana, and we are pleased to offer them a comfortable, convenient retail environment."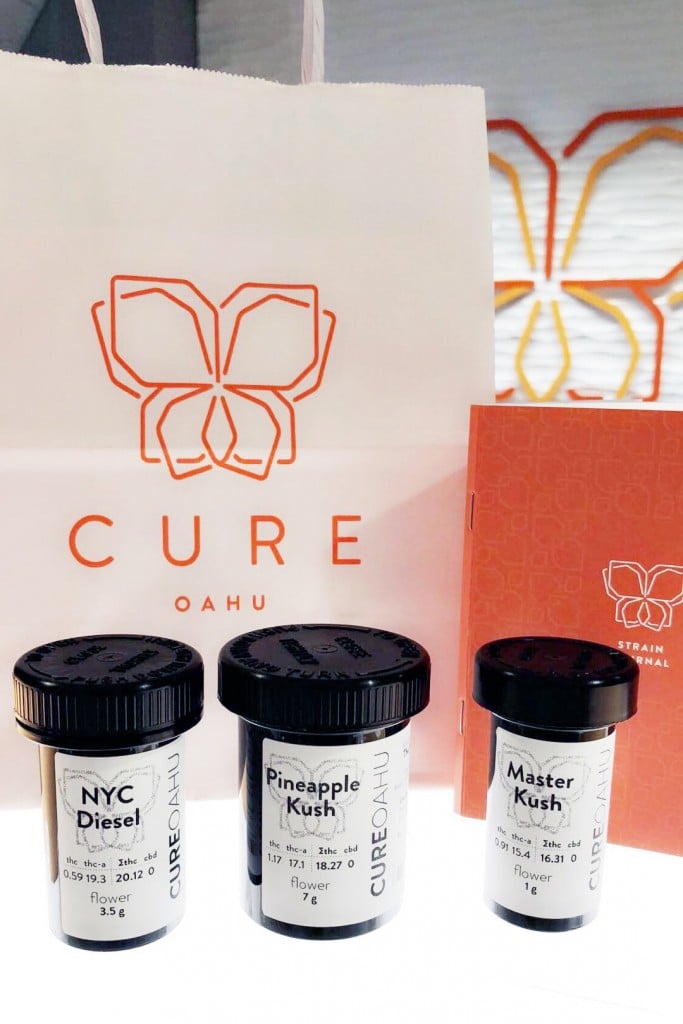 Convenience seems to be the key to Cure Oahu's business model because they're investing heavily into getting people registered on their website where first-time customers can register for an account and provide all required information confirming their status as a registered 329 cardholder. Once the customer has a registered account they can pre-purchase the medical cannabis for a quick pickup at the dispensary. Bullock also points out that a Cure Oahu customer can also have the convenience of a cashless transaction.
"We offer another payment option and it's called 'Can Pay' and the user can sign up on the website and they're able to utilize that as their form of payment and it links to their bank account," he explains.
Cure Oahu
727 Kapahulu Avenue
Hours: 10am – 8pm, Monday – Saturday
www.cureoahu.com