Moving Ads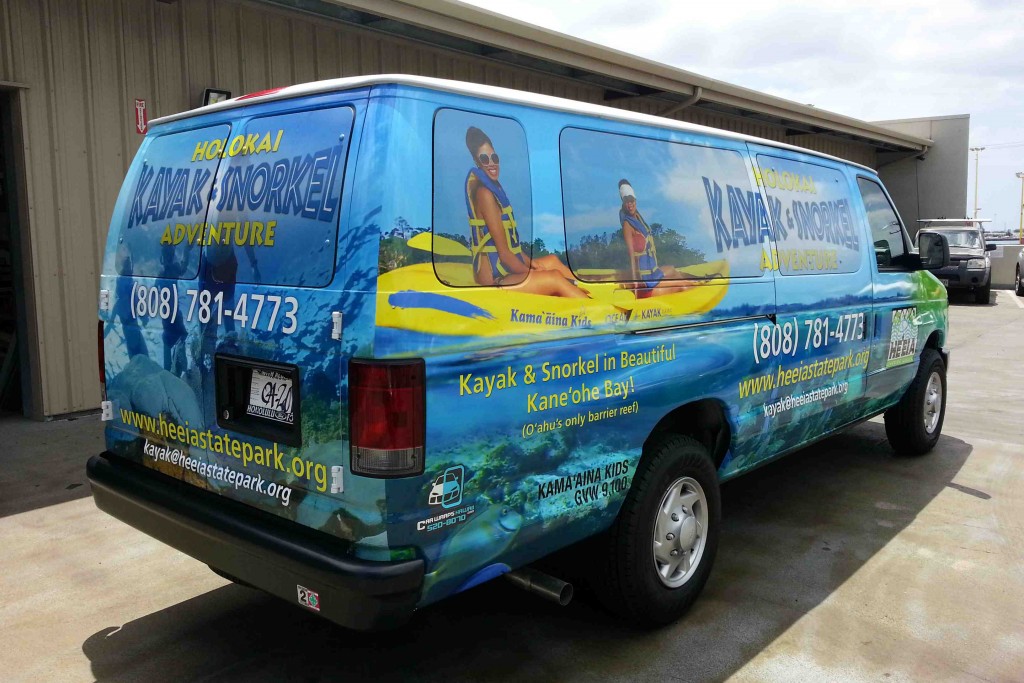 Honolulu drivers spend an average of 60 hours a year sitting in traffic, according to the annual INRIX Traffic Scorecard. That's a challenge for your patience but a great opportunity for vehicle ads, says Kia Kamauu, VP for ROI Printing.
The back of your vehicle is a prime location for ads since drivers and passengers "stuck in traffic and sitting behind you won't have anything else to look at," he says. His customers have also effectively used ads on the roofs of vehicles, which are highly visible to hotel guests and condo residents looking down from their balconies. And an image on the side of a car, van, bus or truck can grab the attention of pedestrians and motorists passing by.
"People will remember the pictures even if they didn't read anything," says Kamauu.
ROI Printing offers large-format printing, signs and graphics, and vehicle wraps. The company can make and install wrap ads made of vinyl that feature custom designs or existing images. Businesses that already have a finished design will pay about $15 to 20 per square foot for a wrap ad. Design and layout services costs about $600 more for a full vehicle wrap, but, Kamauu says, "Price varies depending on the extent of the design work needed." For instance, to design, print and install a full-vehicle wrap ad on a van like the one shown with this article would cost between $4,850 and $5,750, he says.