No Beds at the Highway Inn, but Plenty of Ono Grinds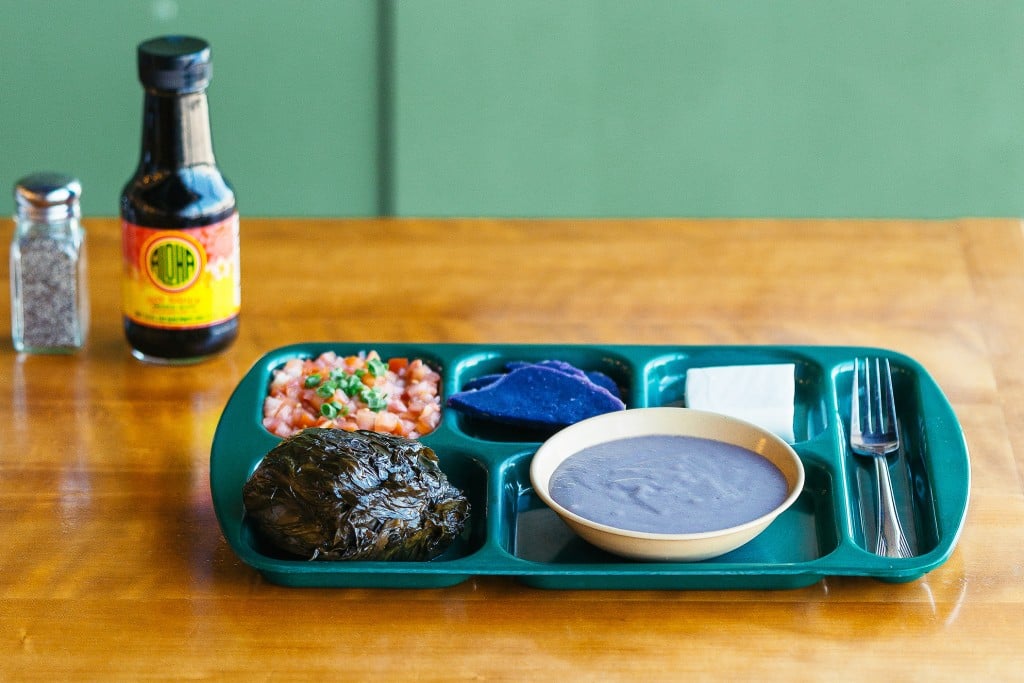 Highway Inn is on the ground floor of a four-story building on Ala Moana Boulevard, where it might look like an inn to tourists, says owner Monica Toguchi Ryan. But most locals know that despite the word "Inn," there are no overnight guests.
Highway Inn is a third-generation family-run restaurant so renowned for its Hawaiian cuisine that, Toguchi Ryan says, it is sometimes called the Hawaiian Inn. Toguchi Ryan's grandfather, Seiichi Toguchi, opened the original restaurant on Farrington Highway in Waipahu in 1947.
Toguchi Ryan says that back in the 1940s, many popular eateries on Oahu – such as Victoria Inn, Columbia Inn and Wisteria Inn (all of which have since closed) – called themselves "Inn" despite not offering sleeping accommodations. "Given that we were on the highway, my grandparents followed suit and named us Highway Inn.
"These days, owners are much more intentional with the meaning behind their business name and how it creates a brand image and marketing opportunity. But, I think back 70 years ago, ideas were mostly born out of sheer practicality."
The Highway Inn in Waipahu has weathered two relocations – it moved from Farrington Highway to Depot Road in 1960, and then to its current location on Leoku Street in 1984.  Since Toguchi Ryan took over from her father, she added the Ala Moana location in 2013 and a café at Bishop Museum in 2015.
She says the Ala Moana location, though relatively new, sometimes feels like the old days back on the highway. "In some ways, it feels like we came back full circle with the name."
What's in a Name is a recurring feature about local businesses with unusual names.