NOHO HOME Hawaiian Home Decor Company Brings Textile Innovation to Hawaiʻi
Designer Jalene Kanani creates Hawaiʻi's first cutting-edge textile microfactory with the capacity for mass customization with zero minimums.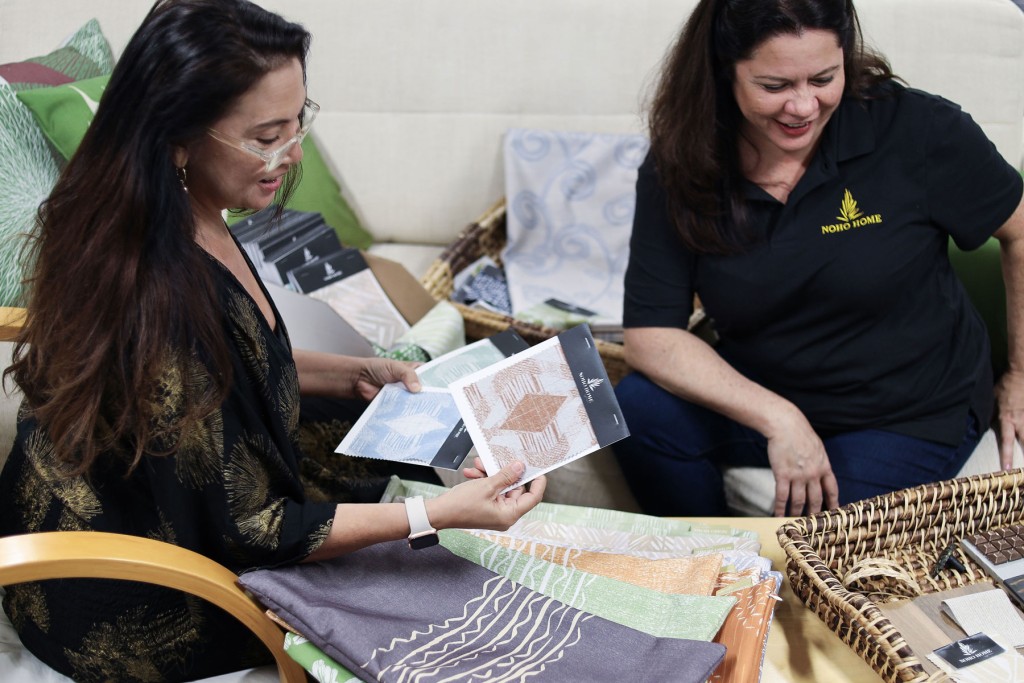 When Jalene Kanani, founder of Hawaiian-inspired home decor brand NOHO HOME decided to focus on finding more efficient ways to meet the scale and demand of her commercial clients, she quickly realized she needed a place to manufacture and produce her goods locally. Her solution – to build her own cutting-edge microfactory.
NOHO HOME's microfactory has the capability to quickly design and produce contract quality decor like pillows, throws, upholstery, roll goods, wallcoverings and more to accommodate the needs of the local commercial and hospitality industries. In one instance, Kanani's microfactory enabled small-batch production that lessened the lead and approval times on a renovation project conducted by hotelier Kaimana Beach Hotel, allowing them to install in a phased approach. Interior Designer's have also enjoyed the opportunity to recolor and customize their projects with no minimums.
As an indigenous artist, one of Kanani's goals was to bring a more connected, mindful, and sophisticated presentation of Hawaiian design to the global community – she imbues her Native Hawaiian culture, history, as well as island floral and fauna into every design to tell a story and share style, with aloha. With the introduction of its microfactory, NOHO HOME brings textile manufacturing and mass customization to Hawaiʻi in the spirit of innovation and collaboration.
Launched in 2019, NOHO HOME was a way for Kanani to share her experience working with Architects and Interior Designers and make commercial quality products more accessible to the masses – it was also a way to reclaim some of the misrepresented cultural narratives surrounding Native Hawaiian-inspired design and redefine them from a place of intention and authenticity.
"Noho in Hawaiian language means to dwell or exist within" says Kanani. "At NOHO HOME, we aspire to connect our audience to experiences that may remind them of the people, places, traditions, scents, and the feelings of our island home."