New Leader Says Realtors Have to Pivot with Changing Housing Market
Fran Villarmia-Kahawai, 2023 president of the Honolulu Board of Realtors, outlines her three priorities for the year.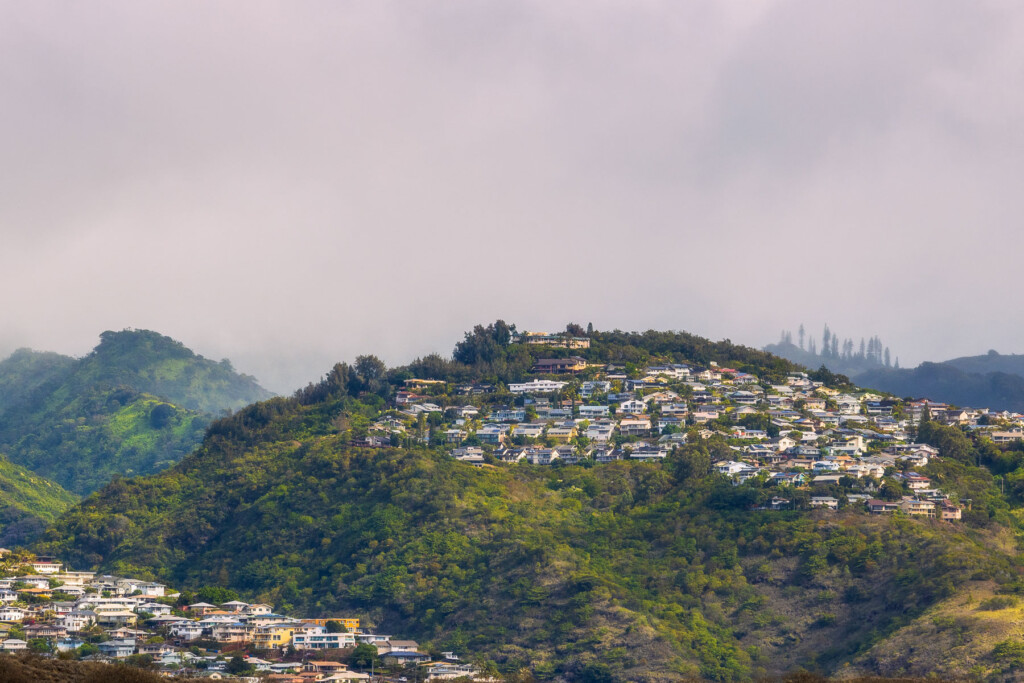 Fran Villarmia-Kahawai's term as the 2023 president of the Honolulu Board of Realtors comes at a challenging time for the real estate industry.
But after more than three decades in the business, she says she's ready – and unfazed by interest rates that are double what they were a year ago and the drop in sales of homes on O'ahu that followed a historic run-up in prices during the pandemic .
Villarmia-Kahawai, principal broker and owner of 'Aiea-based Properties International Ltd., got into the business full time in 1999 – the last of five years of falling median homes prices – and worked through the Great Recession in 2008, which spawned an increase in foreclosures.
"I don't think it's different in the sense that the market's always changing. There's always something new that maybe is a disrupter to the market," she says in an interview with Hawaii Business Magazine. "And we just have to pivot."
Villarmia-Kahawai says the Honolulu Board of Realtors is providing its 7,000 members with education and information to help themselves and their clients to navigate the current situation.
Q: What are your priorities for the year?
A: There are three things I really want to home in on. The first is encouraging our members to continue to educate themselves, whatever the market is, continue to be able to gain more knowledge so that we become better Realtors. As a board, we want to encourage education, and if something's happening nationally or locally, bring it to the attention of the membership and keep up with the market updates.
The second thing is we really want to be part of this discussion for our housing solutions, whether it be low inventory, more rentals, whatever it is, because we work with everyone from the developer to the sellers to the buyers to the tenants, and we know the pulse of the community. We want to be in the room when the policymakers are talking and trying to figure out what to do. We know a strong community built with homeowners is a more stable community, as well as good neighbors.
The last thing is to let everybody know homeownership really is for everyone. They may think they would never be able to afford a home, but that's not true. HBR is partnered with the Hawai'i HomeOwnership Center, but not a lot of people are using that benefit. I've been telling my clients, if they have kids, get them in this program. It's $10 and then they get all the support, all the help they need. When they finish and get the certification, they can qualify for grants to help them with down payments. So again, it goes back to education.
Q: What are the challenges for Realtors this year?
A: The No. 1 challenge, I believe, is it's changing. We had an uptick in membership from three years ago. We thought we would go down, but it went the other way. There's a bunch of agents who don't know that not every listing will have multiple offers. Again, it goes back to education, but we can help navigate that changing market.
Q: Do you agree with local and national economists who say prices will flatten this year because of the higher mortgage rates?
A: You would expect that, but our low inventory throws a wrench in all of that. We see our sales volume moving closer to the pre-pandemic numbers. If we go back to the pre-pandemic and look at our chart at that time, our (sales) numbers are getting there.
In the last three to five years, sales started off low during January and then went up in March, and then the summer has been our busiest time. I think we're going to follow that same trend.
It's hard for us to compare to, with all those markets nationally. Hawai'i's a little different. It's always been different.