Central Pacific Bank says Rebranding Reflects "Digital-First Mindset"
Central Pacific Bank, which unveiled a $40 million renovation of its downtown Honolulu headquarters on Jan. 26, has also launched a rebranding campaign.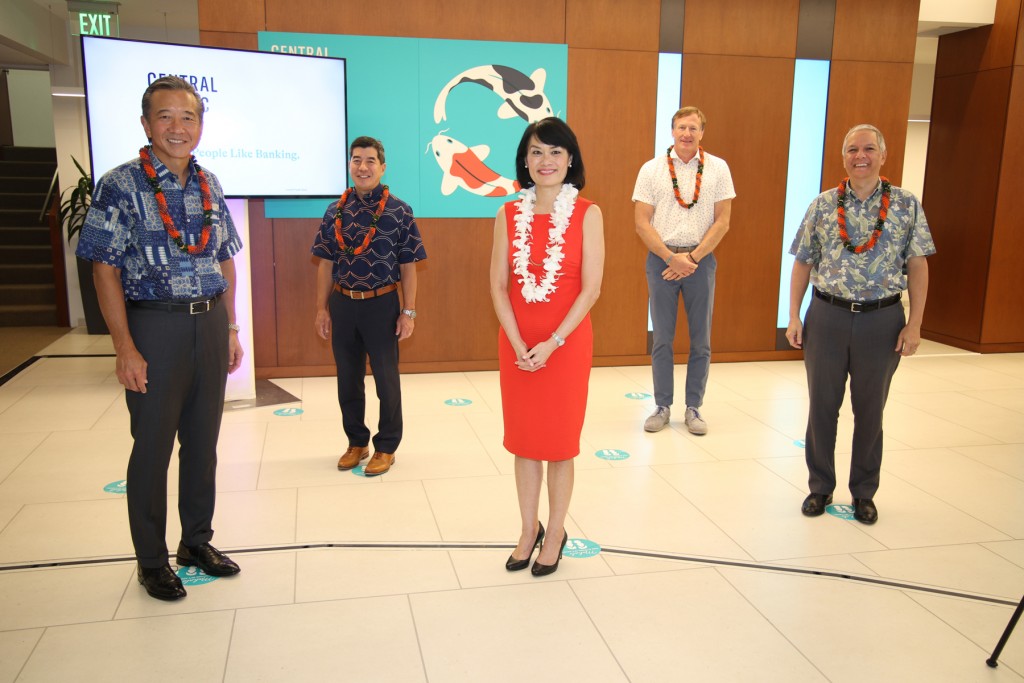 I interviewed Kevin Dahlstrom, CPB's executive VP and chief marketing officer, about the rebranding and its timing. The interview has been lightly edited.
Q: Why rebrand such a well-known and well-regarded brand?
CPB is one of the best-known local brands and is beloved by customers. However, the world is changing, and we needed to modernize CPB to serve customers in the new digital-first world. We often say that "we're changing everything except what people love most about CPB."
We're committed to providing our exceptional service in new ways that fit the changing needs of our customers. This means a refreshed brand, re-imagined spaces like our new flagship branch and Tidepools co-working space in downtown Honolulu, and new mobile and digital banking solutions.
Q: Why not postpone the rebranding until after the pandemic?
The pandemic dramatically accelerated many trends that were already underway, including adoption of digital banking. Fortunately, CPB had already embarked on a mission to become Hawai'i's digital banking leader so we were able to quickly meet our customers' needs with features like mobile check deposit, budgeting tools, and person-to-person payments through Zelle.
COVID-19 provided the perfect opportunity to modernize CPB and reintroduce ourselves to the community. The rebrand is only the beginning – stay tuned for more exciting announcements throughout 2021.
Q: What changes did the bank make in operations and customer service to reflect the new branding?
We have a mantra at CPB that "great brands are built from the inside out." What that means is that our actions – and the service we provide to customers every day – define our brand more than a new logo or advertisements.
We are rethinking everything we do with a digital-first mindset. We will always provide the exceptional service that customers have come to expect in our branches, but we'll also provide new, more convenient options through the CPB mobile app. Examples include online account opening and the ability to chat with a local customer service agent and to schedule an appointment. We're also opening our spaces to the community, beginning with the Tidepools@CPB coworking space in our downtown Honolulu headquarters.