Refining and Reimagining a Collection
Over a half dozen iconic works of contemporary art have been added to the Honolulu Museum of Art for the entire community to enjoy.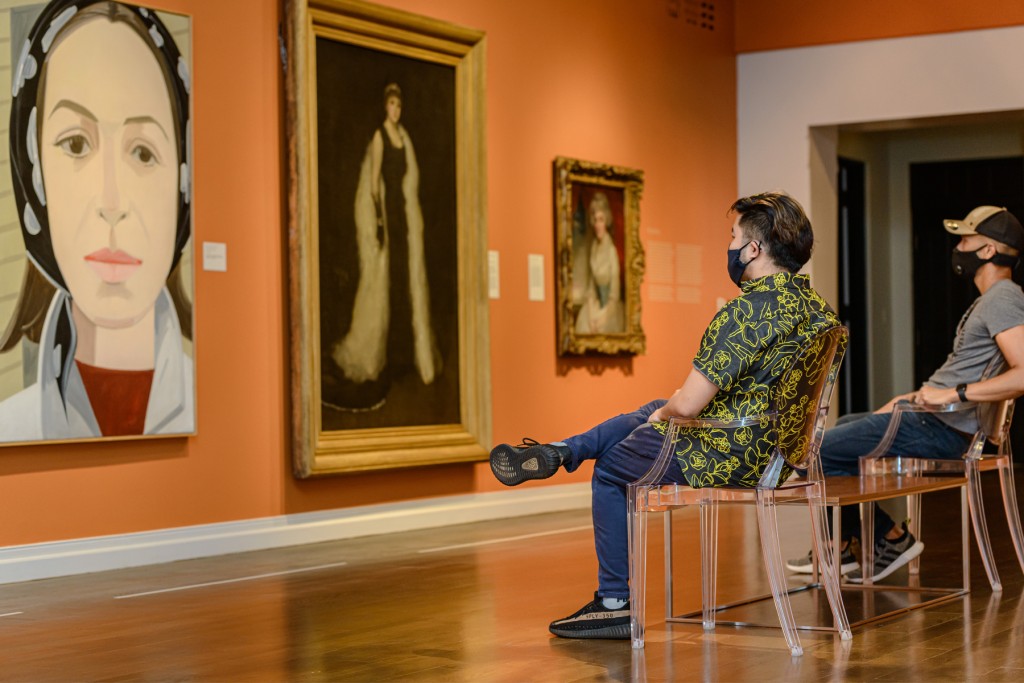 Art museums typically refer to the artwork they care for in their galleries and vaults as a permanent collection. The word "permanent," however, belies the living, breathing and constantly evolving nature of the 55,000-plus works of art at the Honolulu Museum of Art – and over the past six months, over a half dozen major works of contemporary art have been added for the entire community to enjoy.
"These incredible additions to our renowned collection keep us on our path to continuously refining, growing, and strengthening our collection, providing museum visitors access to world-class art experiences," according to Halona Norton-Westbrook, the museum's director and CEO.
Many of these recent acquisitions are currently on view at the museum:
Pioneering digital media artist Jennifer Steinkamp's Judy Crook 9, 2017, an almost ten-foot-high animated projection of a tree;
Contemporary Chinese artist Li Huayi's Pine Trees and Spring, 2008, an intricate landscape painting;
American photographer Richard Misrach's Untitled (July 20, 2013 2:02 pm), 2013, a large-scale photograph from his On the Beach series begun while he was visiting Honolulu in 2001;
And American artist Viola Frey's Fire Suit with Large Yellow Hands, 1983, a towering ceramic sculpture.
"Each of these artists is a standout in their chosen medium," said Norton-Westbrook. "Their works help cultivate deep and meaningful conversations about issues that affect us all. We are so pleased to be able to add these innovative and iconic works to the permanent collection, continuing HoMA's tradition of excellence and global perspectives."
The works by Frey and Steinkamp were generously donated by Honolulu Museum of Art trustee Sharon Twigg-Smith. The works by Li Huayi and Misrach were gifts from the artists, and the Arbus photograph was donated by Jeffrey Fraenkel of the Fraenkel Gallery in San Francisco. Said Norton-Westbrook, "We are so grateful to Sharon Twigg-Smith, Li Huayi, Richard Misrach, and Jeffrey Fraenkel for these exceptional gifts, strengthening the museum's ability to provide transformative art experiences for our community."
The museum invites the entire community to see these new works of art on display now, and to get lost in HoMA's world-renowned permanent collection which is growing, being refined, and constantly being re-imagined to captivate and inspire audiences of all ages.

The Honolulu Museum of Art
honolulumuseum.org

808-532-8700