Spaces & Places 2018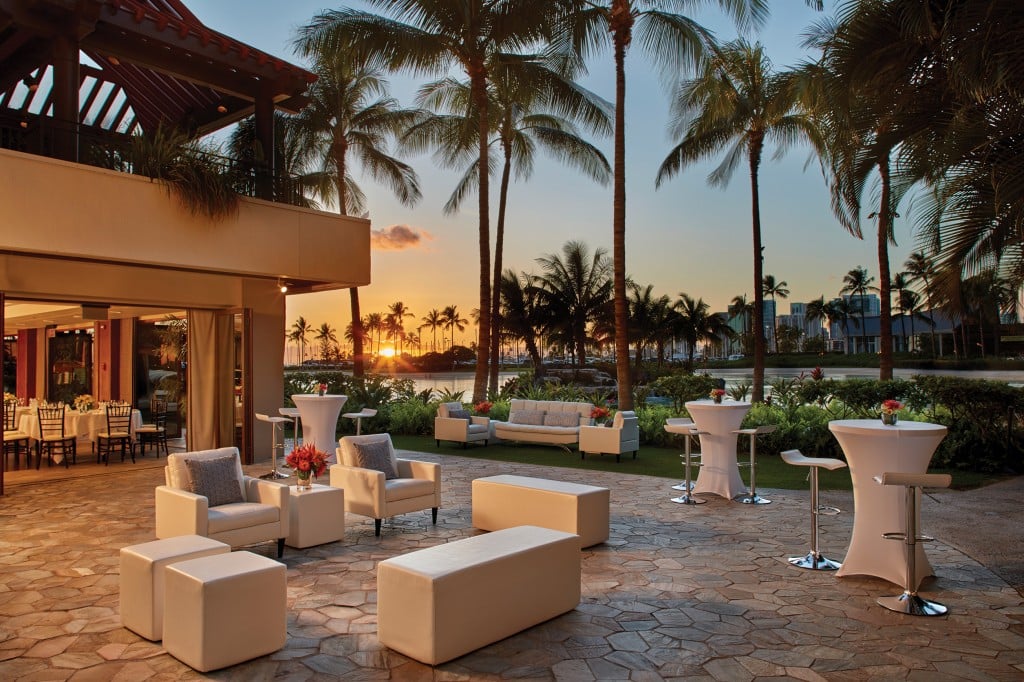 As an ideal meetings destination, Hawaii has everything to welcome guests and host inspiring gatherings.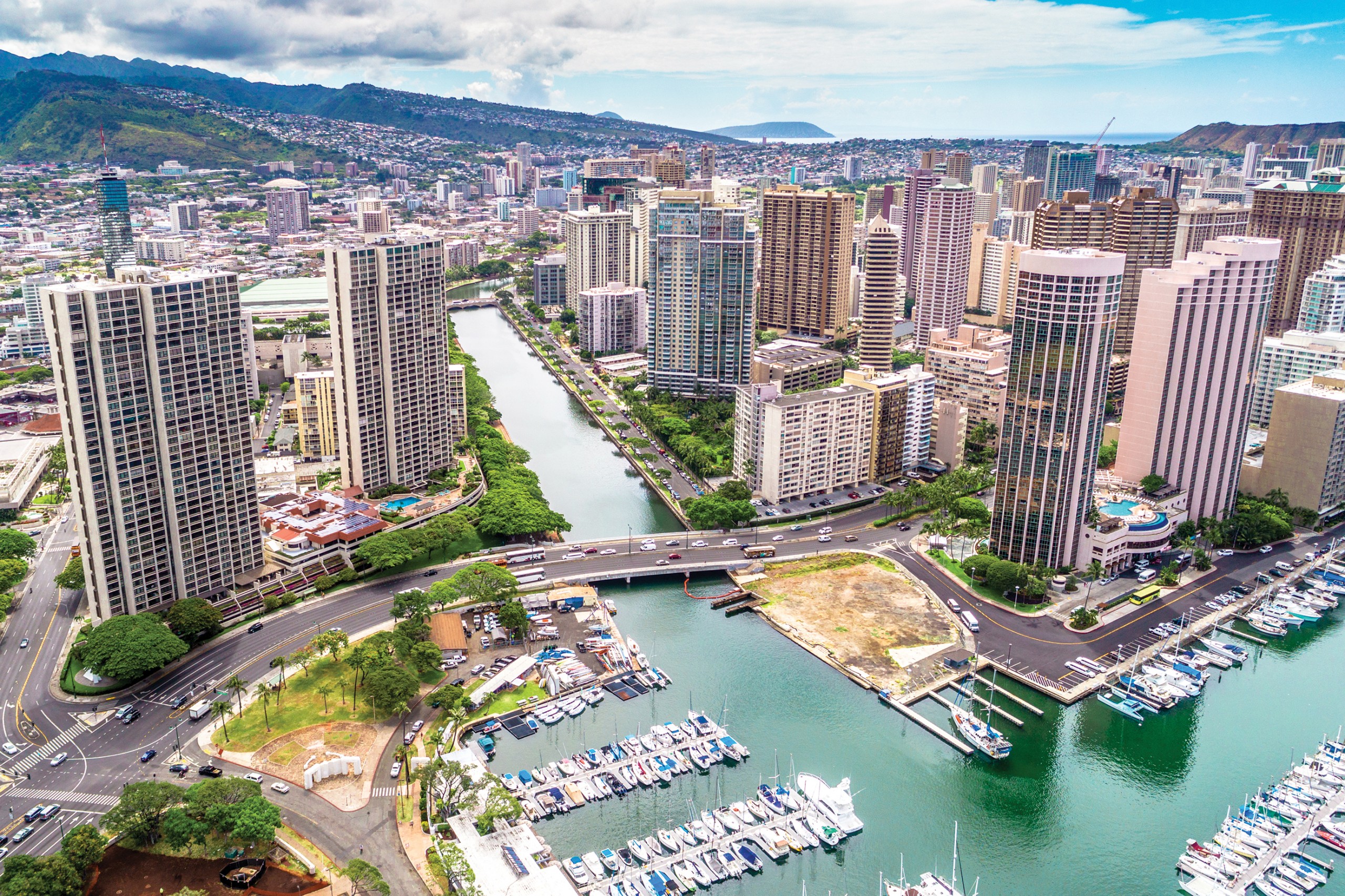 A Meetings Paradise
Hawaii's exceptional meeting venues, world-class lodging options and warm hospitality make it ideal for all types of gatherings. That includes large-scale conventions, business meetings or joyous celebrations of the good things in life.
The Hilton Hawaiian Village has everything you need for a successful event, with 150,000 square feet of beautiful indoor and outdoor meeting space, including three full conference centers. The 22-acre resort boasts Waikiki's largest oceanfront private lawn for special gatherings and features two grand ballrooms, one of which can accommodate up to 2,600 people. Plus there is plenty to do after the event, with nightly entertainment and 90 shops and services on the premises – not to mention the breathtaking fireworks show on Friday nights.
There is another eye-popping spectacle unfolding at Ward Village, where innovative retail and residential developments are electrifying the neighborhood. Dave & Buster's sits in the middle of all the action, with its newly renovated event space that can host a wide array of events, including team-building gatherings and spectacular watch parties on its 120-inch HD screen. Dave & Buster's offers hands-on event planning assistance and can accommodate groups from 10 to 1,500.
If you want to change into Zen mode, Honolulu's Pagoda Floating restaurant is your place, along with its Japanese koi pond and serene waterfalls. Pagoda has been the setting for all types of special occasions since 1964 and its Local Flavors menu showcases Island style dishes that are sure to delight your attendees.
Conveniently located in Dole Cannery, Pomaikai Ballrooms offers the look and feel of a large hotel at a lower price. On average, Pomaikai's lunch and dinner buffets run $10 less per attendee than those at the big hotels. With an experienced staff and more than 25,000 square feet of space, Pomaikai is ready to meet your needs for any kind of event, including corporate meetings, training seminars, birthdays, graduations, weddings, fundraisers and much more.
If you are looking west, The Embassy Suites by Hilton Oahu Kapolei will help you strike gold by reaching new audiences in the fastest-growing part of the island. It is optimally situated, just footsteps from private businesses and state and federal offices. The hotel's 1,200 square feet of meeting space can accommodate up to 80 attendees. After the event, West Oahu has a plethora of culinary, golfing, hiking and ocean options and activities to choose from.
Friendly Neighbor Isles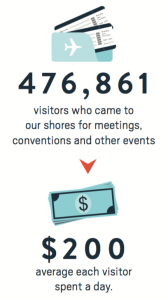 Oahu offers many exciting venues, more than 30,000 overnight rooms in Waikiki and a state-of-the art convention center with 1.1 million square feet. But sometimes you want to reach new audiences or simply try a different flavor. If that's the case, our Neighbor Islands are a great way to freshen things up without traveling outside the Aloha State.
Maui has more than 19,000 overnight rooms sprinkled across hotels that often feature luxury spas, world-class cuisine and, of course, elaborate swimming pools.
Kauai has 4,000 overnight units and offers some of the most amazing natural beauty in the world, including the Waimea Canyon and the Napali Coast's cliffs, which rise 3,000 feet above the sea.
Lanai let's you feel like you're on your own private island. It measures only 141 square miles but packs a big punch of outdoor activities such as horseback riding and off-roading. It also offers world-class golf and luxurious tennis courts.
Accessorize Your Event
Everybody knows Hawaii is a foodie's paradise, so why not give your gathering an extra boost by timing it with a culinary event?
A prime example is the Hawaii Food and Wine Festival, which is held in October on Oahu, Maui and Hawaii Island. Other options include the annual Kona Coffee Cultural Festival in November and the Kauai Chocolate & Coffee Festival in October.