Spaces & Places 2018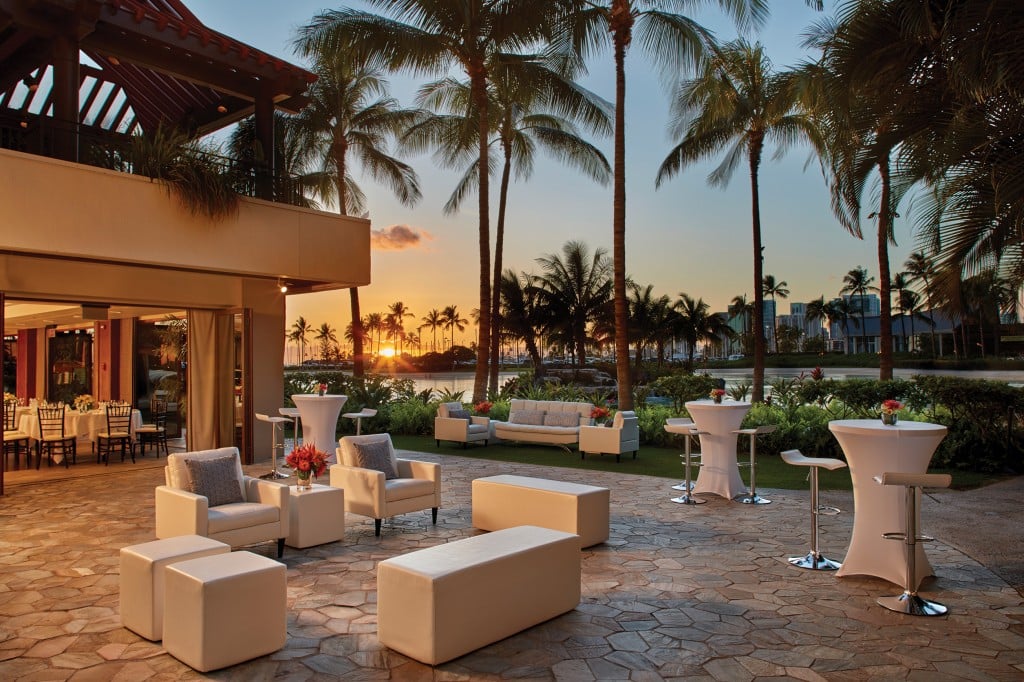 Dave & Buster's
Honolulu is home to Hawaii's only Dave & Buster's  location, and those acquainted with the arcade for adults know that it's a favored venue. With newly renovated event space, including a new D&B Sports Lounge boasting. a 120 inch HD screen and nine 42-inch screens, it is the perfect area for your next watch party. Dave & Buster's has games galore and a full-service bar and restaurant; the space functions as much as a pau hana hot-spot as it does a fun and convenient location for meetings and events. It offers enhanced banquet menus with new buffet and package offerings for groups of 20 or more.
"Our location in Honolulu is consistently a top-performer within our company," says Kendra Murray, Senior Corporate Sales Manager. "We host some of the most popular team-building events on the island." Check out the refreshed Paina Hale room, a privately enclosed space showcasing a state of the art audio-visual system and new décor. Accommodating groups from 10 to 1,500, Murray and her dedicated team work around the calendar planning thousands of events per year. From holiday parties to quarterly planning sessions, Dave & Buster's is an ideal location to infuse a little fun into any average meeting or workday.
"We offer a great environment with just the right balance of work and play," says Murray. "Our clients are always delighted to have a serious place to do business and then go finish off the day with a game of hoops or a happy hour drink on our beautiful Sunset Lanai."
Get in touch with Kendra at Dave & Buster's to plan your next event today: 808-589-5006.