Spaces & Places 2018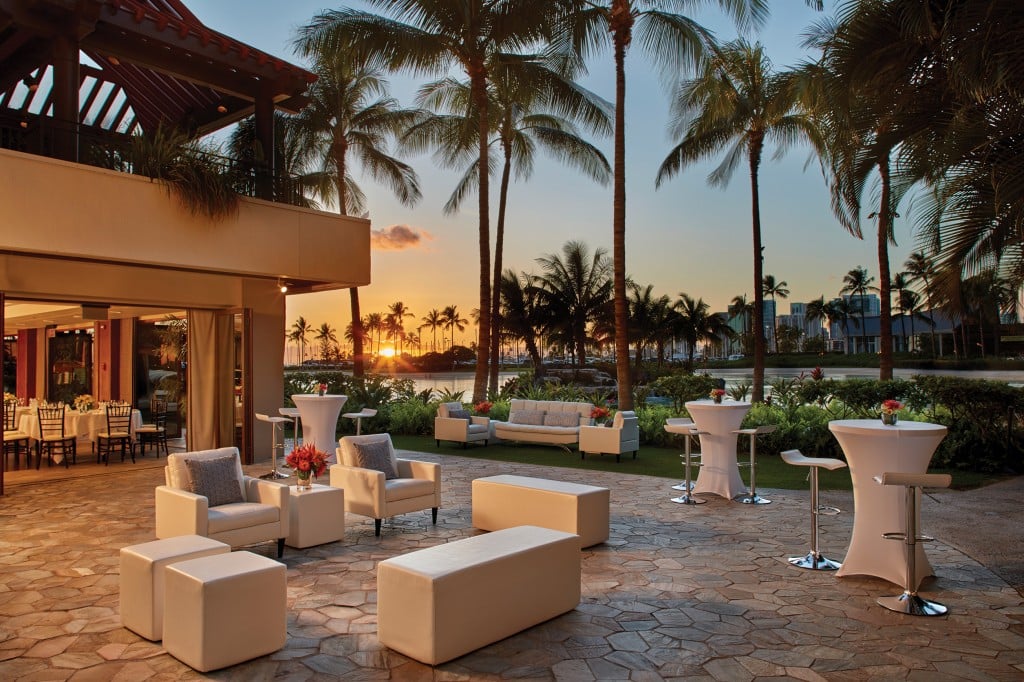 Hilton Hawaiian Village
Great Events Happen at Great Locations
Hilton Hawaiian Village is the perfect location for your next event in Waikiki.
The resort boasts over 150,000 square feet of indoor and outdoor meeting space, including three independent conference centers: Mid-Pacific Conference Center, Tapa Conference Center and the Kalia Executive Conference Center. It has an audio-visual company onsite to meet all presentation needs. The very popular Rainbow Suite and Patio on the ground floor of the Rainbow Tower is one of Hilton Hawaiian Village's most popular venues. It overlooks the Duke Kahanamoku Lagoon, and its three rooms open up into one large space.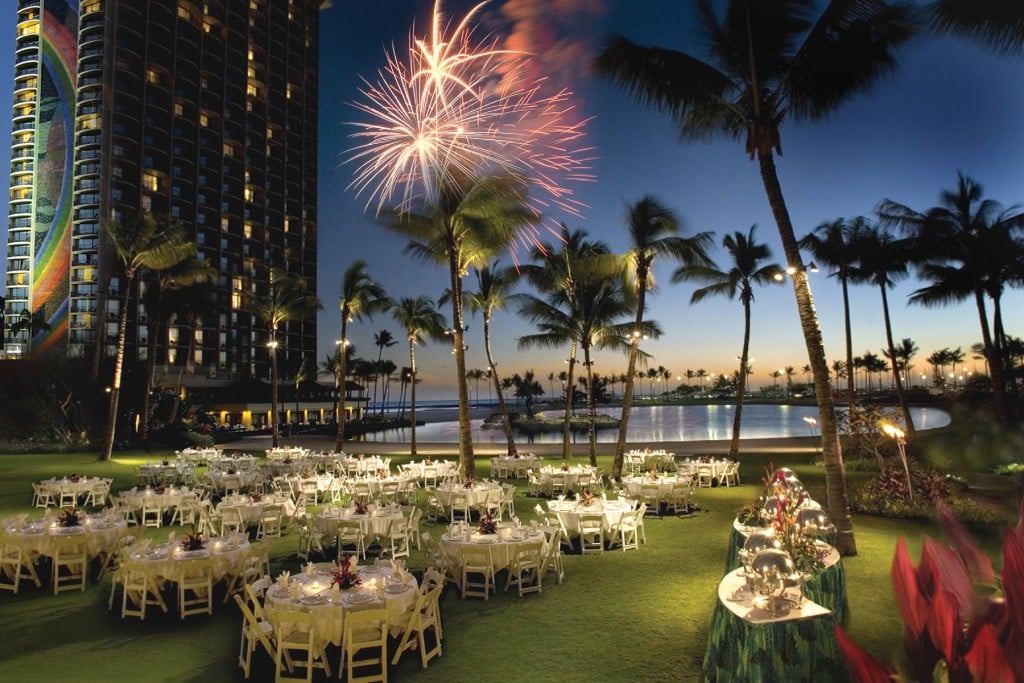 Use our Friday night fireworks to enhance your event in our Rainbow Suite or ask our catering and events team about adding fireworks to your Great Lawn event. Our team has orchestrated events of all sizes, from very large meetings to small intimate events. We even produce our own, very popular local events and have the expertise to help you create successful fundraisers, concerts, banquets and trade shows. Our banquet chefs can create any menu you desire from a delicious outdoor BBQ to a five-star plated dinner.
The Secret to Success
Successful event planners surround themselves with experts and take advantage of exceptional facilities.
Hilton Hawaiian Village has five things that set it apart:
The largest private oceanfront lawn in Waikiki.
Three independent conference centers.
Oceanfront Rainbow Suite and Patio fronting the Duke Kahanamoku Lagoon
Friday night fireworks.
Experienced Event Services and Banquets team.
Hilton Hawaiian Village
Catering and Events Team
(808) 949-4321 ext 35
www.HiltonHawaiianVillage.com
hnlhv-catering@hilton.com