To App or Not To App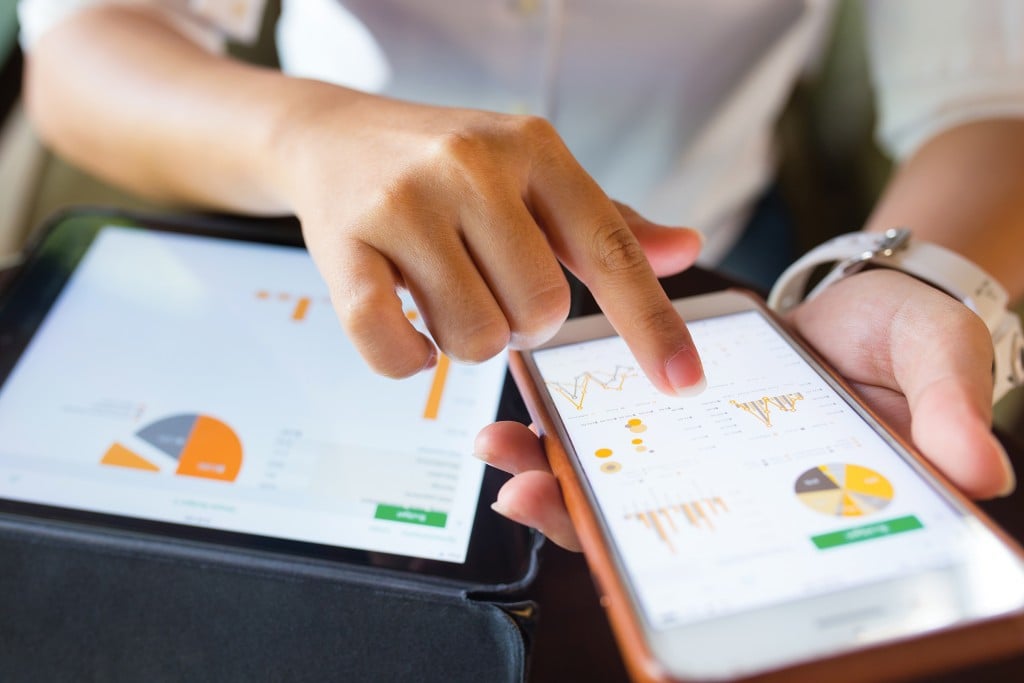 Many local organizations have created mobile phone apps to connect with customers, students, patients and others, but apps are not useful to every business
At any time, students at Hawaii Pacific University can look at their assignments, view their grades, check the campus shuttle schedule and read about campus news all from a single app on their phones.
Gone are the days when the university could easily interact with its students using emails or online surveys, or by talking to them on campus. So the university launched its free mobile app six years ago, filling that void with a new way to connect with students. In 2017, the app had about 4,000 downloads.
"Some of them don't even want to talk to us, not in a bad way, but if you have a push notification through the app, it's so much easier to engage," says Vladimir Abadzhiev, director of enterprise applications and data management at HPU.
That engagement could be for a variety of things, from getting students to complete surveys to providing them with information about campus safety and athletic events, says Cody Down, associate VP and chief information officer at HPU.
In a time when companies and organizations compete for mere seconds of a consumer's attention, a mobile device provides another way to offer services and reach customers. After all, the Pew Research Center reports that 77 percent of U.S. adults own a smartphone. That means if businesses and organizations want to stay relevant, they need a phone presence, says Jaime Kinoshita Oliveira, executive VP of Upspring Media, a digital agency. (Disclosure: Hawaii Business worked with Upspring Media, a sister company, to create its HBEvents app.)
Sometimes that phone presence means creating a mobile app; however, an app is not the right answer for everyone. Mobile apps tend to be more expensive to develop than a website, they're tough to monetize and there's no guarantee people will use them. Nevertheless, companies and organizations that found success with their mobile apps say they're worth it.
Mobile App Benefits
A mobile app is an application that runs on a mobile device. What's attractive about an app is that information can be quickly distributed to a large audience, says Justin Hedani, co-founder and chief technology officer of Smart Yields, a technology platform that connects farmers to sensors and uses software to engage those farmers. Prior to working at Smart Yields, he had his own app development business.
HMSA wanted to get in front of a large audience with its Sharecare digital platform, which is available as a mobile app and a computer app. In partnership with digital health company Sharecare, HMSA made the free app available to its members over the summer. Sharecare had about 29,000 registrations in 2017, and most are assumed to be from Hawaii residents, says media and community relations manager Robyn Kuraoka. The intent was to use it as another outreach tool to motivate people to think often about their health and well-being, says Jennifer Diesman, senior VP of government relations. The app allows HMSA members to access their health information, such as lab results and medications, but any user can access the app's other resources, including its RealAge Test and stress tracker, and receive personalized insights on improving their health.
HMSA recognized that people were spending more time on their phones, and it wanted to remain relevant to people as they progressed through their health care journey. "I have an expectation, me personally as a consumer, that I should be able to do my banking online. I want to be able to also track and measure and understand my health and well-being online, and really, the best place for that is on my phone," Diesman says.
Younger users are especially engaged with their phones, says Wendy Bond, marketing director for Pearl Hawaii Federal Credit Union. The credit union launched its free mobile banking app four years ago, and she says younger members use it the most. Senior members would rather come into a branch for face-to-face contact and are less willing to jump into mobile banking.
The credit union's mobile banking app has about 4,000 downloads, Bond says, and it's valuable even when it doesn't generate any direct revenue because it provides another place where members can access their money and feel empowered – which will then encourage them to use the credit union's products.
"Because we're a credit union, our goal is people helping people, and we are not for profit. So our main purpose is to enrich and better the lives of our members," she says. "So there's no real benefit the credit union receives other than accessibility for our members. … It's purely a pure benefit to them."
A similar statement was echoed by HPU's Down and Sweetie Nelson, director of destination marketing for the Ko Olina Resort Association, whose Ko Olina Resort mobile app provides information to resort visitors and residents. Despite not making any money, their apps are still valuable because they provide a new way for their organizations to communicate and engage with their audiences.
Another benefit of a mobile app is that organizations can collect data to see how people use them. Apps can track things like button clicks and screen swipes, where users are located and what time it is when they do things, says Brian Dote, founder of Tapiki LLC, an app and website development company. That allows an organization to intelligently analyze the data to better understand a user's behavior and discover, for example, that someone may like to shop for clothes at the office but then shop for furniture while at home.
GoHawaii, a free mobile app owned by the Hawaii Visitors and Convention Bureau and Hawaii Tourism Authority, provides information to visitors about the Islands and how to have a safe trip. Enhancements are in the works to make the app a more valuable resource, says Tom Mullen, the bureau's senior VP and COO, and once they're up and running, the bureau plans to use the app's data to help it understand where consumers are going and what they're looking for so the app can be tailored to work even better.