To App or Not To App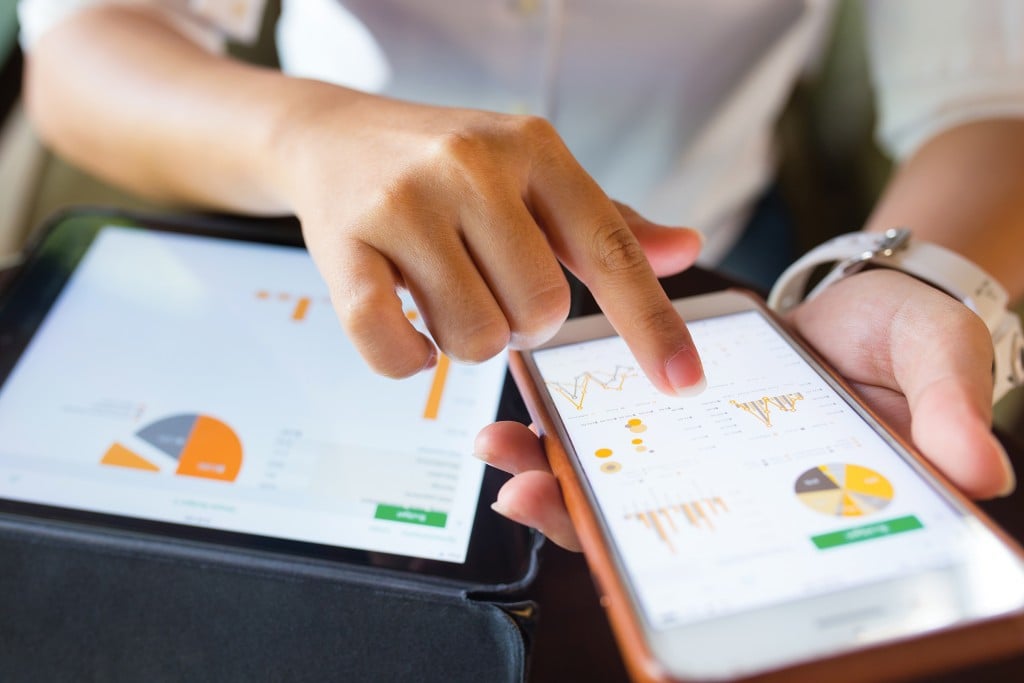 The Challenges
It's hard to monetize apps, Dote says. Consumers want the app and all of its features for free. But even if a user doesn't have to spend any money on the app, it doesn't mean people will use it.
"It's so hard to get them to download the app, and when you finally get them to download the app, like half the users don't even launch the app and then half of the half launch it just once. It's hard to make the app stick where someone will launch it every day or once a week or often enough for it to be interesting to use," he says. "So it's a big challenge for companies."
Melanie Kosaka agrees. She is the owner and founder of First Daughter Mediaworks, a content and branding company hired by the Hawaii Tourism Authority to create We Share Hawaii, a free mobile app that features food, drink and culture recommendations from select community stakeholders. When the app was first launched for the iPhone in May 2017, the Hawaii Tourism Authority did a Facebook Live series to increase awareness about it and build a community of people who would use it. "That's essentially what you need to do – to use your best efforts to help with downloads," she says.
Another challenge is getting users to create an account. Diesman says that since launching Sharecare, HMSA hasn't seen a quick uptick of people registering on it, and adds that HMSA needs to engage its employer groups more on why their HMSA-member employees should use the app. "I think it takes multiple outreach effort to individuals," she says. "There's a lot of apps out there. There's a lot of information on the web. There's a lot of information on your phone. There really has to be the value proposition for an individual to want to do that."
"

It's so hard to get them to download the app, and when you finally get them to download the app, like half the users don't even launch the app and then half of the half launch it just once. It's hard to make the app stick where someone will launch it every day or once a week."

Brian Dote, Founder, Tapiki LLC
That value exists with Kapiolani Medical Center's Hapai app, says Robert Gelber, digital marketing manager for Hawaii Pacific Health, the hospital's parent company. The hospital launched its free app in May 2015 to provide pregnant women with information and resources. The hospital hasn't had issues with getting people to sign up for the app – which users have to do before they can access any part of it. He says that because users were so interested in getting information and having access to the features, they didn't find creating an account to be a hurdle. (Disclosure: Gelber is married to Hawaii Business managing editor Gina Gelber.)
The cost to create and maintain a mobile app is a factor. A mobile app can be twice as expensive to build as a website, Dote says. One type of mobile app is a native app – an application that's written in the language specific to a device, whether that's an iPhone, Android or a computer. If you want a native app to run on both Android and iOS, it has to be built differently for each.
It's hard to compare costs between developing a native app versus a website, Dote says, because the numbers for each platform vary. "If a website costs like 1X, then a native app might cost, say, 1.5X. But then you got to build it twice, so if you want Android and iOS, it's 3X," he says. "These are super generic numbers, but let's say it's like 1.5X. And then you got to build it twice and maybe you got to maintain it every year. So if a website costs $10,000 and the mobile native app may have cost $15,000 or $20,000 and you're building it twice, it might cost $35,000, $40,000. It just sort of adds up from there."
However, there are also web apps, which are basically websites with functionality, such as online shopping, that live within the confines of a browser, like Safari on an iPhone or laptop. They're often cheaper to produce, Dote says, because they're developed once and can work on any device. Then there are hybrid apps, which function like native apps but contain web components, which make them a cost efficient option, says Upspring Media's Oliveira.
Upspring receives inquiries from clients considering a mobile app, and she says cost plays a big role in whether they pursue it. In addition, companies may shy away because a mobile app is another platform that has to be maintained, which can be tough for small businesses that don't have many resources. Apps have to be upgraded when new mobile operating systems come out and Apple tends to do that every year.
Adapting to Technology
A mobile app may not be for everyone, Dote says. His company develops 15 to 20 apps and websites each year, and when he founded the company in 2011, mobile apps were gaining popularity locally. He says that popularity has died down because the average business saw no return on its investment.
"They spent tens of thousands of dollars or whatever it is on a native mobile app and saw no traction or saw very few downloads or it had no significant impact on their bottom line or their revenue stream. And so they were burned by it," he says.
Sometimes a website or web app is sufficient for a business, as opposed to a mobile app. A small mom and pop, for example, doesn't necessarily need a mobile app, Hedani says, because the shop doesn't need to engage its customers more than letting them know when something is available or what its hours are. A native mobile app, Dote says, may be the better choice when a company wants to do more and provide, for example, a new feature that utilizes the iPhone's new camera sensor, or the company wants to control everything about the look and feel of the experience a user gets on its mobile platform.
"Every business is going to have different needs when it comes to their app but that's part of why apps are so awesome to have and hard to build. They can be everything and nothing," Hedani says. His biggest piece of advice for local companies looking to create an app is to do research, validate claims and make sure they can answer the question: "What do users really need?"
Companies also need to understand the size of the market and their customer base, the visitor bureau's Mullen says. Hawaii has about 1.5 million people, and that's small from a concentration standpoint. "You can dilute it very quickly," he says. "It depends on what you're looking to do with an app and how you're trying to do it. That will tell you whether you're viable or not. If you have something that's very unique, I think you have something good because you have a lot of customers that can jump on the bandwagon. But if you've got something other people can mimic or just fine tune a little bit, you're going to have competition with other apps."
A mobile app was the right platform for Kapiolani Medical Center, Gelber says, because it allowed the hospital to create a dynamic experience. After a woman inputs her expected due date, the app follows her throughout her pregnancy and provides a weekly update on the baby's development. In addition, the app includes features that a woman would find helpful to have at arm's length, such as a contraction counter and feeding log. Those features do well on an app, rather than a website, he says.
At the end of 2017, HPU launched a new mobile app. Cody Downs, associate VP and chief information officer, says this was, in part, because the university found its existing mobile app to be successful in communicating information to its students, especially in an era when almost everyone is glued to their phones. "It's the way of the world … and we want to keep up with it," he says.
Kosaka adds: "I think having a mobile application is, for most businesses, it's an investment that … the decision now isn't 'Should we do this?' It's 'When are we going to do it?' "