35 Hawaii Legislators have a Second Job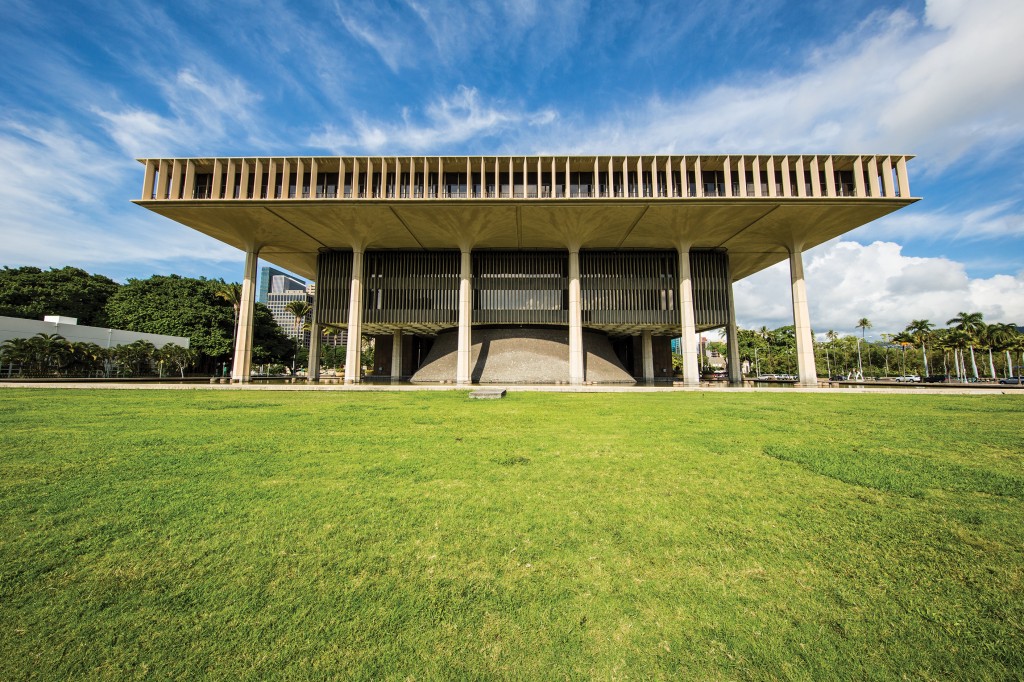 Limitations
An ethical line has to be drawn when working multiple jobs, says Johanson, the Moanalua-area representative and small-business owner.
Legislators cannot use their elected positions to seek and secure other employment and contracts for themselves; nor can they use their positions to secure or grant unwarranted privileges, treatment or exemptions.
They also can't use state time, equipment or facilities for private business purposes, so Johanson is often running his business in coffee shops, where he'll meet with his clients when he's not at the Capitol or doing community work.
For a lawmaker who is on the clock as an attorney, like Sen. Maile Shimabukuro, that separation between her two jobs applies when she's working part-time at the Legal Aid Society of Hawaii. She used to attend the organization's outreach events but stopped going when she and her supervisor saw that the public kept getting confused about whether she was there as part of Legal Aid or in her role as a senator. Green says it's similar for him as a doctor. Patients will come into the ER wanting to talk about politics, but he'll tell them there's another time and place for that, especially since they're in the ER for medical help.
Rules like these help them steer clear of conflicts of interest. Representatives and senators, like other state employees, are required to submit public financial disclosure statements each year to the state Ethics Commission. They list any income they, their spouses and dependents earn, as well as whether they hold any financial interests in businesses or properties.
State senators and representatives also make disclosures during the legislative session to their presiding officers – such as committee chair, House speaker or Senate president. These disclosures are required anytime a legislator may have a conflict of interest with a piece of legislation. A conflict of interest means the legislation may affect a legislator's direct personal, familial or financial interest, unless the legislator belongs to a class of people affected by the legislation. If it's determined that a conflict exists, a legislator, if he or she wishes, can be excused from discussion, debate and voting.
Shimabukuro says the Legal Aid Society of Hawaii is sometimes the subject of legislation and applies for grants-in-aid. She says she has disclosed potential conflicts of interest multiple times over discussions about Legal Aid, but each instance was excused when it was determined that any benefits to the organization wouldn't extend to her as an individual.
There's a difference between appearance of conflict and direct conflict, says Sen. Brian Taniguchi, a policy specialist with the Hawaii Government Employees Association, or HGEA, the union that represents many state and county government workers. "Direct conflict is where you get what they call pecuniary, monetary, benefits from the action that you take. And only you. Nobody else. So the appearance of conflict is a lot broader and it could be anything. It could be people's perception of what things are. We go by the direct conflict," he says. " 'Don't you have a conflict working for a bank? Don't you have a conflict working for HGEA?' I basically tell them, 'No, because by passing a law I don't get more money or pay myself more. I don't get a pecuniary benefit.' "
The perception of conflict is different, he adds, "because the public perceives things differently. 'Oh you work for HGEA; no wonder they got their 2 percent raise.' So that's not quite reality, but that's what people perceive."
Sometimes, legislators will voluntarily recuse themselves from voting if they believe their conflict of interest poses a problem. However, some say that creates another issue: Legislators were elected to vote on behalf of their constituents; they're not doing that when they recuse themselves.
Part-time Legislators
A part-time Legislature allows Neighbor Island lawmakers time to be in their districts and connect with their communities, says Sen. Russell Ruderman, owner of the three Island Naturals grocery stores on Hawaii Island. An outside career is not a detriment. Without one, legislating would become his whole life – getting re-elected would become like an addiction – and his focus would shift away from his constituents.
"If you desperately need to get elected, some temptations come up along the way that pull you away from being a pure representative of your district, in terms of fundraising, pleasing corporate donors, pleasing political bosses," he says. By having his outside career, he believes he'll be a more honest legislator and have more flexibility to make tougher decisions than if he were preoccupied with being re-elected.
Carl Campagna, who unsuccessfully ran for state Senate in 2016, says the questions to ask are, "Why is part time better? Is it somehow more efficient? Is it considered somehow more cost effective? I'm not sure. Does it allow greater or less access to them by the general public?" He's also a member of the League of Women Voters of Hawaii, which in the past has supported having part-time citizen legislators. He shared his own thoughts for this story and says he was not speaking on behalf of the League.
Espero, whose senatorial district includes Ewa Beach, says the four-month session works well for Hawaii's legislators because the eight-month interim gives them opportunities to work their other jobs or work on bills, conduct site visits and see how things operate.
Discussions about extending the Legislature's regular annual session come up occasionally but don't gain much traction, says Rep. Ken Ito, who has served in the Legislature since 1994. Sen. Kaialii Kahele says it's sometimes difficult to compress an entire legislative session into 60 days when lawmakers have to vet 2,000 to 3,000 bills and the state budget. "I would be for extending the legislative session, making it longer. I don't know if it needs to be year-round, but other states have different models where they go into session several times a year," he says, adding that extending the Legislature would come at an increased expense, such as maintaining fully staffed offices for longer than the current four-month session. Campagna adds that legislators are paid as part-time legislators. If the Legislature were extended, and legislators were paid as full-timers, costs would increase. As of Jan. 1, Hawaii senators and representatives make $62,604 a year.
Oregon's 90 legislators convene every year but only meet for up to 35 or 160 calendar days, depending on whether it's an even-numbered year or an odd-numbered year. Wyoming's 90-member Legislature holds a general session in odd-numbered years, and each session is limited to 40 legislative days. Budget sessions are held in even-numbered years and typically last 20 legislative days. But California's Legislature is considered full time: Sessions last for two years, convening in regular session in December of each even-numbered year and adjourning at the end of November the following even-numbered year.
Sen. Josh Green says it would be more difficult to maintain his job as an emergency room physician if the Legislature were in session for 10 or 11 months. But, he says he would still want to keep the additional job because it gives him so much perspective about his community.
"The perspective is the valuable part," he says. "It's not the job that's the valuable part. It's having that perspective and feeling I can still give back something to my community. Like a lot of people say, 'Do you miss out on weekend activities in your community?' And I say, 'I have them. I just have them with a white coat on or my scrubs.' "