35 Hawaii Legislators have a Second Job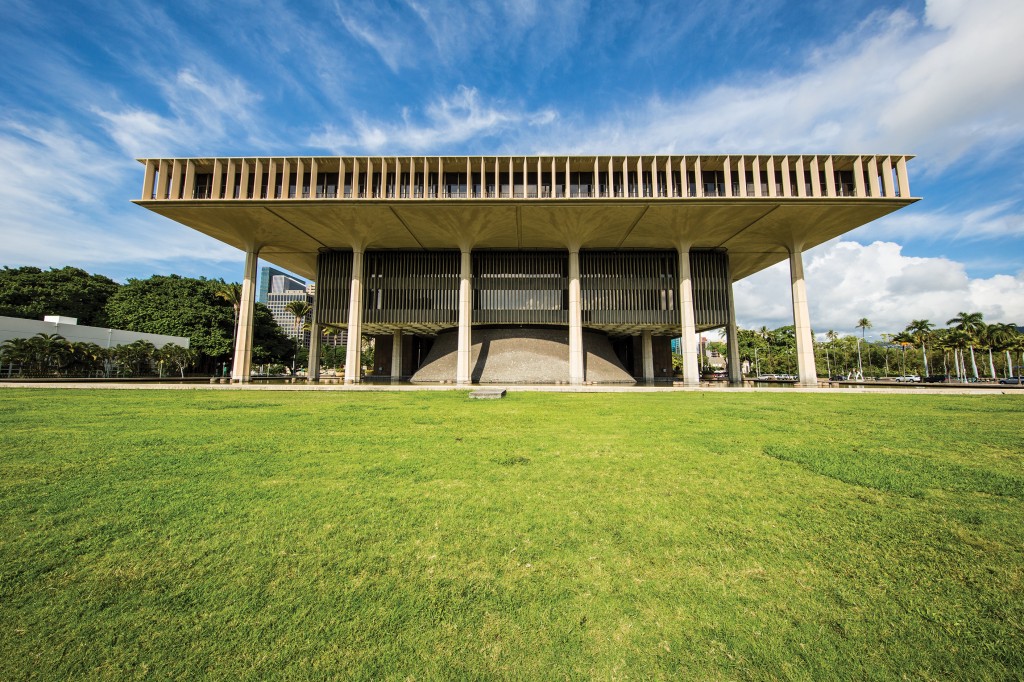 ON CALL 24/7:



A slight majority of Hawaii's state legislators do not work additional jobs. One of them is state Sen. Will Espero, who says being a legislator is a full-time job in itself. "That doesn't mean I sit in this office for eight hours a day. But when you're at the store, when you're at the park and the beach, when you're at church, people approach you and talk to you and share their concerns. So let's just say it's almost like a doctor, where we're on call 24 hours a day, where people feel like they want to talk to you or they have complaints or problems," he says.
From time to time, Sen. Rosalyn Baker takes paid and pro bono consulting jobs where she'll help write grants, but those are rare enough that she considers herself a full-time legislator. She says that full-time focus gives her more time to follow up on constituents' concerns without worrying about having to clock in someplace else. Examples of this focus can be seen between sessions, when she's working with committees and task forces focused on broadband services, opioid abuse, medical marijuana and the Affordable Care Act. Another example was when the three Maui hospitals transitioned to become part of Kaiser Permanente's Maui Health System. Baker, who represents South and West Maui, spoke with constituents and met with people at UH Maui College to see how their nursing program could be better utilized by the new system.
Rep. Ken Ito is a full-time legislator but says a lawmaker's commitment to Hawaii is more important than whether they are part-time or full-time. He has represented part of Windward O'ahu in the Legislature since 1994 and says a challenge is that many of the state's problems persist for a long time. In his district, traffic continues to grow and young adults continue to have trouble finding places to live.
"We try to do our best to try to address those problems," he says. "At the same time, I think of the future. The future of Hawaii – how the future is going to look like for my grandsons and for you, and make sure that the good life is provided for everyone in the state. And every time, every session, we get something new."
---
LEGISLATORS CANNOT HAVE THIS JOB
As a legislator, one possesses a wealth of knowledge that could really benefit students, especially at UH, says Rep. Ken Ito. The problem is that UH doesn't allow legislators to work at the university.
UH policy requires its employees to resign or be separated from their university employment upon being sworn into public office. "The holding of Public Elective Office is generally incompatible with serving as a University Employee," the policy reads. "Issues include conflicts of commitment between multiple employers as well as conflicts of interest."
Rep. Matthew LoPresti, who teaches at Hawaii Pacific University, also wanted to teach at UH and thinks it's ridiculous UH doesn't allow its professors to be involved in politics. "I've heard silly concerns about, 'Well it's hard to generate two paychecks from the state at the same time.' Well that's a really bad excuse for keeping some of the most capable, critical thinkers in the society away from the levers of power," he says. "That's wrong. I think a lot of that comes from people who don't want their employees to become their bosses. … They should be allowed."
In 2016, Rep. Isaac Choy introduced an unsuccessful bill that would have authorized UH to allow its casual employees to become legislators and to hold other elected state and county positions. Kalbert Young, UH's CFO and VP for budget and finance, says the university system has had restrictions in place for would-be politicians since at least the 1960s, and to his knowledge, it wasn't created for specific instances of conflict. "For me, potentially to have legislators that work for the university and are also determinant of funding for the university, I hope that, on one hand … that could be a strength," he says. "But that is the nature of the inherent conflict that they're trying to avoid."
He adds that the policy has been amended over the years to accommodate employees who run for public office. UH employees can now use vacation hours or take unpaid leave for campaigning activities that take place during the employee's normal working hours. But if they are elected and choose to serve, they must leave their UH position.