Reviving a Legend: The Coco Palms Resort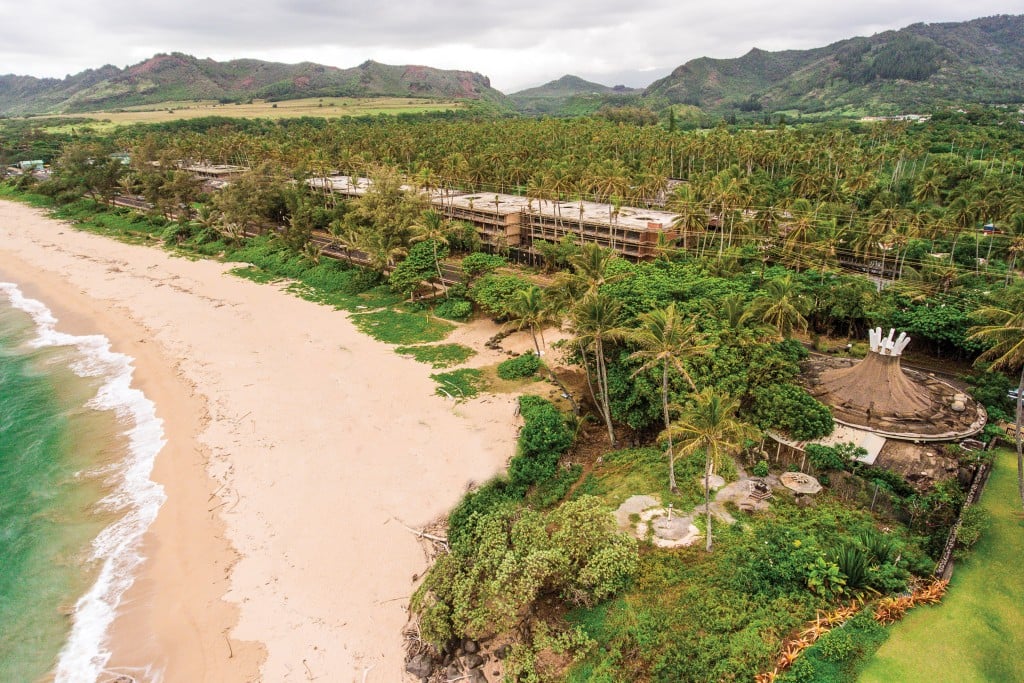 Famed Resort
The Coco Palms was renowned among visitors and guests alike for its hospitality and infusion of Hawaiian culture. During its heyday, the hotel threw Christmas, New Year's and Easter celebrations, nightly cocktail parties and hosted dinners. In honoring the resort's location on sacred land – the area was home to Kauai's last queen, Deborah Kapule, as well as two heiau and a royal birthing site – Grace Guslander, the hotel's first and most famous leader, initiated a yearly celebration of Kapule's birthday and a tree-planting ceremony meant to replenish nature.
At its peak, Coco Palms contained more than 400 rooms and almost always catered to a full house, says George Costa, who worked at the hotel from 1976 to 1988 and is now Kauai County's economic development director. The Coco Palms illustrated true hospitality, he says, as guests – and some residents – returned to the resort year after year. Former Kauai Mayor Maryanne Kusaka was married at the hotel's church in 1972, and she and her husband would "save our pennies so we could open the new year there because that was always the highlight of the place, of Coco Palms."
Movie productions were also drawn to the resort. Today, the Coco Palms is most known for its appearance in "Blue Hawaii," when Elvis Presley serenaded his bride with the "Hawaiian Wedding Song" as they glided on a canoe through the property's lagoon. Many people came to see the hotel, even while closed, because of that movie, says Bob Jasper, who oversaw the shuttered property's safekeeping for many years as site manager and had a business giving tours of the property. He hopes to resume the tours in the future.
What Greene and Waters saw in Coco Palms was the idea of inclusivity. "That it was not just a resort or property for tourists to come and make memories, but there were tons and tons of memories that were made by all the families and local folks in the community that would come," Greene says.
His team's plan is to honor the past and celebrate the future. To do that, Coco Palms Hui, working with Agor and architectural firm WATG, will rebuild the hotel using the existing footprint, and the group plans to bring back activities and elements that made the hotel such a popular place for repeat visitors. That includes torch lighting ceremonies and use of the 14-acre coconut grove. "All of those aspects that are embedded in Coco Palms, we wanted them back," Greene says.