Construction Industry Outlook 2018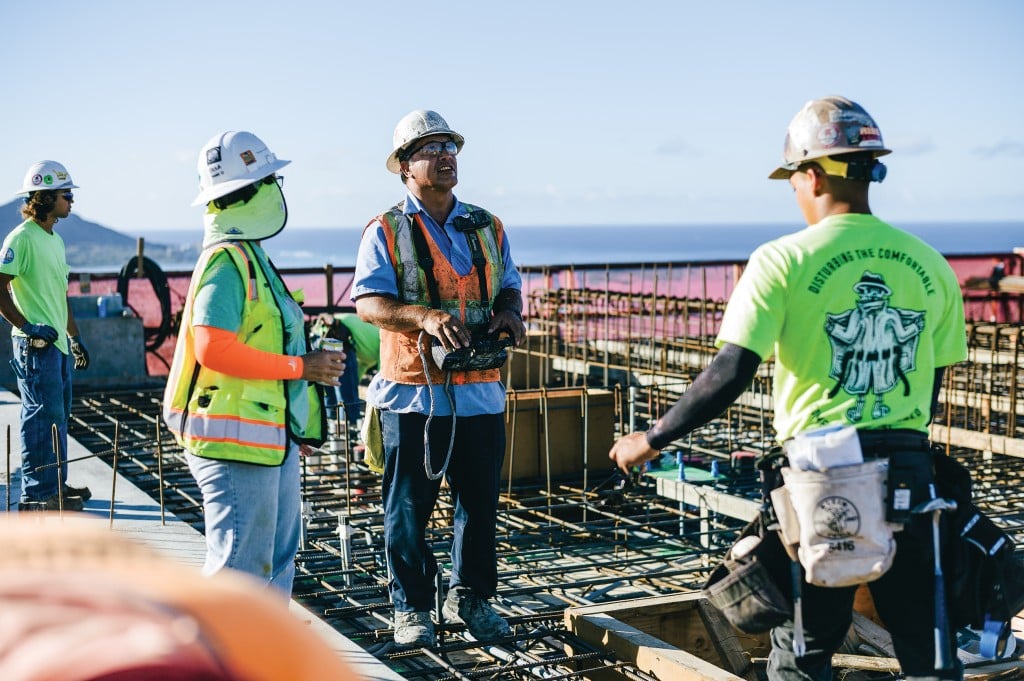 a message from
Bella Pietra
"I am continually amazed by the new patterns, textures, and colors coming out in tile and stone products. It is so inspiring," says Layla Dedrick, owner of Bella Pietra Design.
Bella Pietra Design (Italian for "Beautiful Stone") is Hawaii's premier tile, stone, and mosaic company, offering the best selection and quality materials for indoor and outdoor applications. Locally owned and operated, Bella Pietra Design specializes in globally-sourced marble, granite, quartzite, travertine, limestone, coral stone, basalt, glass tile and porcelain. Bella Pietra Design offers high quality products for projects ranging from home remodels to new homes, retail, and hotels. We work with Hawaii's most renowned architects, interior designers
and builders as well as homeowners from around the state, enhancing the value and beauty of each project.
According to Dedrick, "We have one goal in mind- to help our clients find the right products for them- their budget, their tastes, their lifestyle."
Bella Pietra Design has partnered with some of the best in the stone and tile industry- Artistic Tile, Lunada Bay Tile, Bedrosians, Viatera, Silestone, and Wedi. "Your home is your most valuable investment," says Dedrick. "Using beautifully crafted, well-made products makes sense."
We invite you to visit our showroom in Honolulu to experience our extensive selection and get to know our helpful and experienced team.