Construction Industry Outlook 2018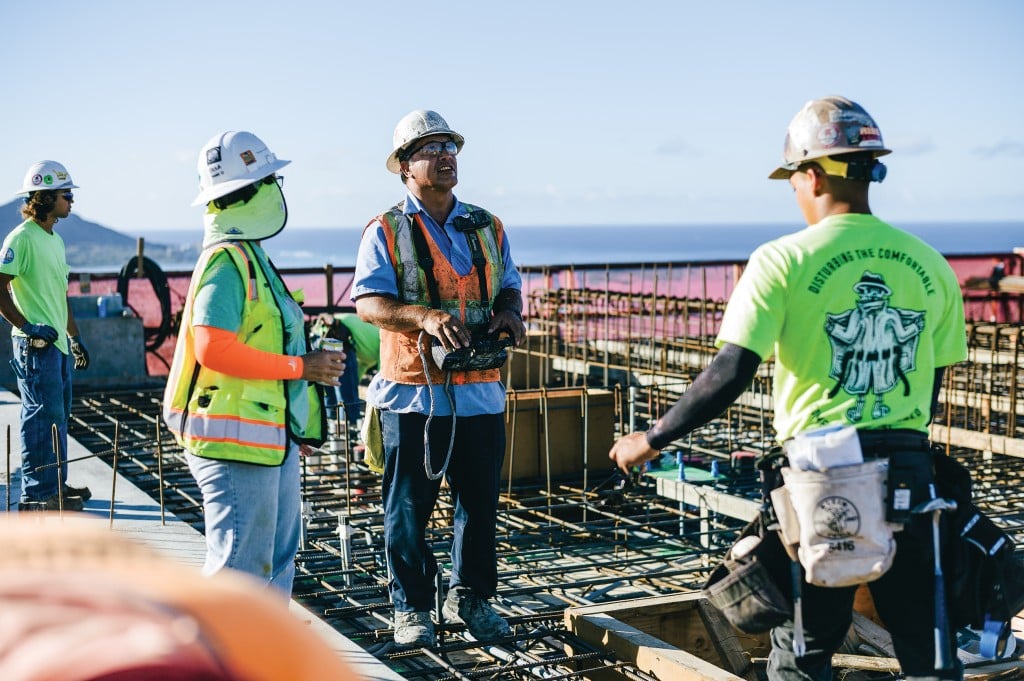 Built to Last
How do we overcome the unique challenges our construction industry faces today?
Take a drive around Oahu, and you will undoubtedly see signs of construction: cranes flying high, dust screens offering partial views of projects, hard hats and fluorescent clothing. Many would say that construction here is booming. And that is not a bad thing.
Construction has lasting and profound economic impacts. In a study that looked at the economic impact of building 100 single-family homes on Oahu, researchers found that in the first year, local income created would equate to $24,704,800 with 251 jobs in construction, wholesale and retail trade, business and professional services, according to Robert Dietz, chief economist for the National Association of Home Builders (NAHB). Over time, increases in income and supported jobs continue. The ongoing annual effect of these homes would result in $4,874,100 in local income and 80 local jobs supported. 
Construction contributes to job growth, and it has been a steady contributor to employment in Hawaii for quite some time. However, according to the fourth quarter 2017 research and analysis of the Department of Business and Economic Development and Tourism (DBEDT), the construction sector lost 1.6 percent of jobs in the third quarter last year, compared to the same quarter the previous year. Overall, indicators in the industry were mostly negative, according to DBEDT, which points to decreasing private building authorizations, government contracts awarded and construction jobs. The only increase, it says, was in State Capital Improvement Projects (CIP) expenditures. Construction can make or break an economy, but it comes with its own challenges.