Hawaii Island Business Report 2019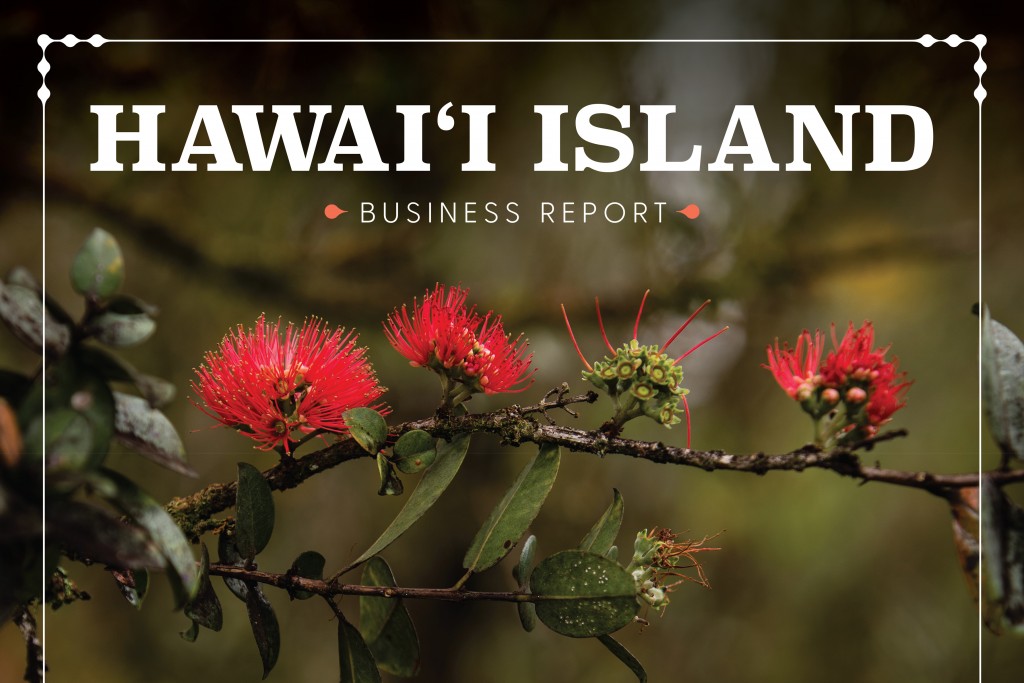 Remarkable Resilience
This isn't the first time the residents and businesses of Hawaii Island have had to band together to get through difficult times, and it most possibly won't be their last. After impactful changes to the island's economy following last year's eruption, businesses and farmers are now trying to find their "new normal" while maneuvering down the path to recovery.
Aloha and welcome from the Hawaii Island Chamber
of Commerce.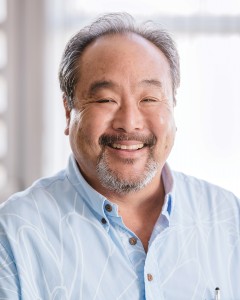 Our island is alive and well. Although hit hard by natural disasters over the past year, our community continues to rebound with individuals, community leaders, businesses, social service organizations, higher education, industries and local government collaboratively working towards recovery and a brighter future for our island.
With an active, but lately quiet Kilauea volcano up the hill, a world-class astronomy center on Maunakea, fertile agricultural land, usable space for new technologies in energy, all surrounded by the blue Pacific, we have the resources we need to develop and expand technologies to maintain our island's role in scientific research. The ultimate beneficiaries of this are our keiki who will be equipped with STEM (Science, Technology, Engineering and Math) and other life skills necessary to compete on the world stage.
We have the hearts and minds to make it happen. Our membership reflects the diversity of our community and includes people from a variety of business sectors and professionals who advocate responsible business practices and economic development on our island.
While we recognize that each is unique, active businesses share many of the same concerns and needs. Businesses today are being challenged more than ever, and through active participation in the chamber, our members are able to address those issues and work collaboratively towards solutions. Alliances formed with the state Chamber of Commerce HAWAII, our sister chamber on the west side – the Kona-Kohala Chamber of Commerce – and other neighbor island Chambers of Commerce, give all more impactful influence in legislation and policy affecting state-level issues.
We cultivate opportunities for growth for the next generation of business leaders through our chamber's Young Professionals Program, where our YP members get networking and educational opportunities so they can make important business connections and develop relationships.
Founded in 1898, the Hawaii Island Chamber of Commerce has been a part of our island community for more than 120 years and includes nearly 300 businesses, nonprofit organizations, government agencies and professionals who support the chamber's mission.
We applaud Hawaii Business Magazine for once again showcasing our beautiful island. We hope you enjoy this Hawaii Island Business Report and see how our community works together to make our island home special.
Mahalo,



Miles Yoshioka, Executive Officer
Hawaii Island Chamber of Commerce
---
Aloha!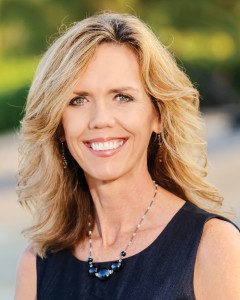 Leading West Hawaii for over 50 years, the Kona-Kohala Chamber of Commerce provides leadership and advocacy for a successful business environment in a diverse landscape. With over 500 member businesses and organizations, our Chamber membership reflects the unique natural and cultural resources of Hawaii Island from the ranch lands in Waimea to world-class resorts along the sunny Kohala coast to a thriving aquaculture industry at Keāhole Point. Shops, restaurants and historic sites are showcased in the bustling seaside town of Kailua-Kona and a successful coffee growing industry creates local tradition in rural South Kona.
Our Chamber brings the West Hawaii business community together to build professional relationships, increase visibility and promote business success. Members connect at luncheons, expos, seminars and monthly member gatherings. Sustainable business practices are highlighted through our original Kuleana Green Business program and our new Alakai Education series offers professional development for emerging business leaders. Launched during our 50th Anniversary celebration, the Future Focus Initiative is going strong with direction by our Young Professionals Leadership Council.
The Kona-Kohala Chamber advocates for solutions on key business issues in the region. Our 2019 focus areas include supporting astronomy on Maunakea and development of the Thirty Meter Telescope, advocating for solutions surrounding the growing homeless problem and pushing for improvements in our local permitting process. We continue to support workforce development through Hawaii Community College – Palamanui, improvements to the Ellison Onizuka Kona International Airport and Hawaii County's efforts to rebuild Puna's social and physical infrastructure affected by the Kilauea eruption.
With our core values of advocacy, networking, education, sustainability and aloha, the Kona-Kohala Chamber of Commerce works to strengthen our local economy, facilitate connections that create opportunities and provide leadership and advocacy on relevant issues in West Hawaii.
Mahalo to Hawaii Business Magazine for this special section on Hawaii Island!
Sincerely,


Wendy J. Laros, Executive Director
Kona-Kohala Chamber of Commerce
---
Quicklinks
Company Profiles
Big Island Candies
Grand Naniloa Resort
Hilo Medical Center
UH Hilo
Imiloa Astronomy Center
Hawaii Community College
Kona Brewing Co.
W.H. Shipman