Hawaii Island Business Report 2019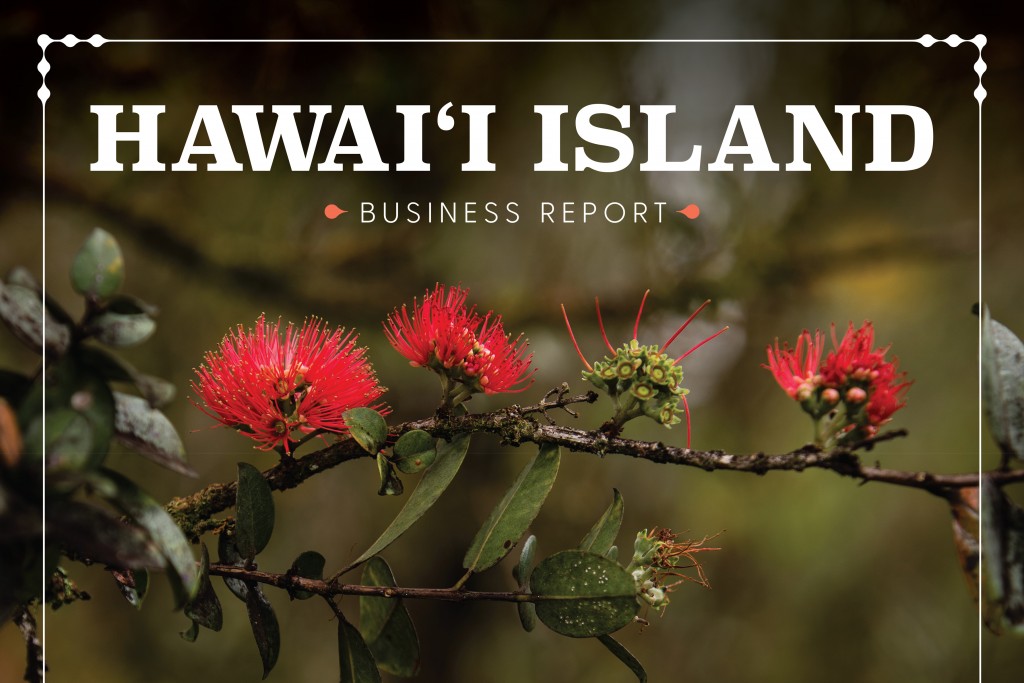 What is the best thing about doing business on the Big Island?
"People have a lot of aloha for one another. Hawaii residents support each other and they know that it's important to support local businesses. We are always very grateful for the support of the local customers and in turn we continue to support our island community."
—Sherrie Holi, Chief Operating Officer, Big Island Candies
"The thing I've been blown away most are the people here. I think especially the people that have become a part of the organization we have here. There really is just an amazing aloha spirit."
—Shannon Seider, Director of Sales & Marketing, Grand Naniloa Resort
"The best thing about doing business on the Big Island is being able to serve the community—a community that appreciates the simple things in life, relishes each beautiful day, and lives aloha!
"
—Debbie Maiava, General Manager, Ken's House of Pancakes
"There is a high level of trust. Trust with our partners, our team, our vendors. Trust allows for forward movement despite unforeseen challenges or even preventable missteps. It fosters patience and understanding, which I feel is key to any significant progress."
—Eric Chang, Senior Hawaii Market Manager, Kona Brewing Co.
"I feel like everyone's a phone call away, and everyone is extremely busy because we all wear a multitude hats, but we'll always reach out and say, call me anytime and let's see what we can do to help."
—Elena Cabatu, Director of Marketing and Public & Legislative Affairs, Hilo Medical Center
"It's such a relationship-based community that people know each other. So in times of need, you'd be surprised how people come out and help you. The support from friends really will carry you through any crisis."
—Kaiu Kimura, Executive Director, Imiloa Astronomy Center
"At Hawaii Community College we have adopted the concept of Kauhale, which is an 'academic village without walls' in which everyone comes together to contribute to student success. I see this sense of Kauhale in the community as well, where there is a lot of hope and resilience and people coming together for a common purpose."
—Rachel Solemsaas, Chancellor, Hawaii Community College
"The belief that we take care of each other. It doesn't matter where you live or where you work. What matters is what you do. When disaster strikes, our community responds with: 'What can I do to help?' It's part of our culture and that's what makes us resilient."
—Kristen Okinaka, Senior Communications Consultant, Hawaii Electric Light
"I think some of the strengths we have is we have some really good people in the university that can provide help with technical expertise when outsiders come in and invest here or partner with local people."
—Bruce Mathews, Dean, College of Agriculture, Forestry and Resource Management, UH Hilo
"I think you'll find genuine sincerity in organizations in wanting to be part of the solution and in wanting to be part of helping the community through difficult times."
—Toby Taniguchi, President and Chief Operating Officer, KTA Super Stores
"The Big Island is one of the places in the state that you can still get a feel for how Hawaii used to be and kind of the old ag days. And there's so much potential here. At the same time, we say it's a Big Island, but it's a small community, because there's still very much that feel of helping out your neighbors and working together."
—Peggy Farias, President, W.H. Shipman, Limited
"What strikes me is how everyone I encounter will give you the shirt off their back even if they just received it via a donation themselves. Be it the closure of the sugar industry, a tsunami, flooding or lava flow, the people of Hawaii Island care about their fellow man, their neighbor."
—Mary Begier, Principal Broker and Owner, Mary Begier Realty