Hawaii Island Business Report 2019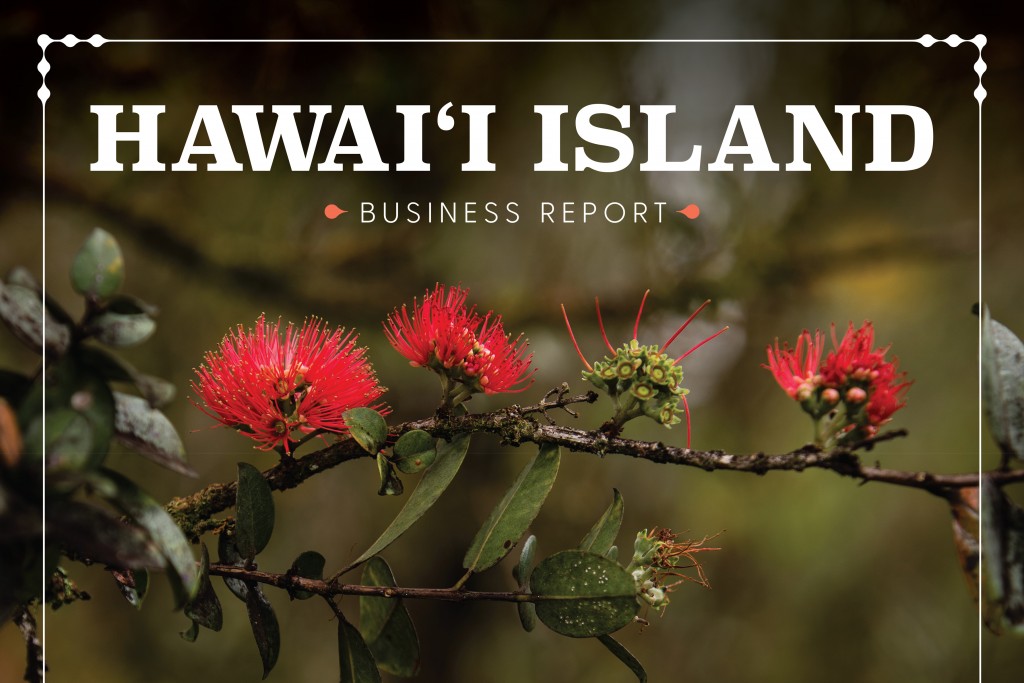 Rising Together
Following the devastation that hit the Puna community, people came together in a show of solidarity to help lift each other up during these difficult times and face the challenge collectively. Puuhonua O Puna, also called The Hub, is one of the biggest examples of this. Completely built by the community for the community in a vacant lot in Pahoa, The Hub supplied affected residents with basic necessities, such as nonperishable foods, baby food, clothing and blankets.
"That's how it is living in an island community," says Yoshioka. "One person helping another, then another person jumping in, until you have the whole community doing their part."
People far and wide donated to The Hub's cause.
"We saw a determined community rise up and provide everything and anything they could muster to help all those who needed assistance," says Debbie Maiava of Ken's House of Pancakes. "The Hub was a pure grassroots effort. That was an awesome display of kokua in the largest meaning of the word."
At various businesses on the island, employees came together to help their colleagues, neighbors
and community in whatever way they could.
"Our employees went down and volunteered at The Hub, whether it was donating clothes or food items," says Elena Cabatu, director of marketing and public and legislative affairs at Hilo Medical Center. "Our employees were directly impacted and our hospital rallied around our employees. We tried to see who needed what kind of help. If they had to move, then help them move or needed a place to stay. We put together resources so people could reach out. We were there for each other and that was pretty remarkable, but not surprising."
"That's how it is living in an island community. One person helping another, then another person jumping in, until you have the whole community doing their part."


– Miles Yoshioka, Executive Officer, Hawaii Island Chamber of Commerce
Toby Taniguchi, president and chief operating officer of KTA Super Stores, saw the same. "I saw health and human service agencies, individuals or organizations, such as the Food Basket, which is Hawaii Island Food Bank, step up to the plate to deliver food for those who are food insecure, and soup kitchens came on board to help feed individuals, along with the Salvation Army," he says. "We tried to participate by providing gift certificates, as well as food items to help out in that situation. On several occasions, we did provide food for first responders in the area as well as civil defense and the county personnel working 24/7."
Big Island Candies donated to several organizations and, soon, will be making another donation to two different organizations to help displaced residents with housing. Mary Begier, principal broker and owner of Mary Begier Realty, did a call out on social media, which brought thousands of care packages to her Hawaii Island Relators office in Hilo. "We then ferried them to the appropriate aid stations in Pahoa" Begier says.
Subaru Telescope took up a collection from their employees in Hawaii and from Japan, donating more than $3,000 to the kids of Pahoa through a partnership with Imiloa Astronomy Center, raising the spirits of many.
"It provided transportation and admissions for the kids who were in the Pahoa summer program," says Kimura. "A lot of the summer programs were heavily impacted because the air is so bad, so the kids couldn't go outside for activities. We worked with Subaru to bus the kids over and gave them the day of activities over here."
At Kona Brewing Co. a donation of $10,000 was sent to Child & Family Service of Hawaii, who used the funds to support displaced families in the affected areas. The company also brewed a Makana charity beer called Rift Zone Red, pledging 50 cents per pint sold at its two pubs (Kona and Oahu). They sold over 2,500 pints.
"During this time, our pub team in Kona set up a supply drop zone in the front of our brewery," says Chang. "Our managers personally delivered the supplies to Hawaii Food Basket. Despite a downturn in tourism driven traffic, the Kona Brewing ohana was proud to step up and still help those who needed it most."
More partnership arose when the Grand Naniloa Resort decided to help a local animal shelter, and convinced Petco to jump on board. The shelter had posted to Instagram, writing that they were over capacity taking on evacuated dogs and running out of supplies.
"We felt that was just a kind of a unique way that we could kind of contribute and it was a lot of fun," says Seider. "And to see the people who were impacted, they've lost their homes or their families have lost their homes and they've been hurt by all of this, and yet all they can think about is they want to do what they can to help others. It was pretty spectacular." The Grand Naniloa Resort's culinary team also spent time off the clock, cooking dinners and taking it to the people who were impacted or had nowhere to go.
"For us at the college, it was rewarding to see our alumni, faculty and students helping out," says Rachel Solemsaas, chancellor of Hawaii Community College.
"We noticed a number of volunteers had learned their trades and professions at the college. For example, some of the contractors who helped build shelters came through our carpentry and electrical programs. We saw alumni from the human services area contributing, culinary arts staff and alumni helped prepare meals, and agriculture students grew produce that was used in meals for evacuees, to name a few. The eruption created a lot of hardship for a lot of people, but amid that hardship it was incredibly heartening to see the community respond with so much aloha," Solemsaas says.
It's a community looking after each other, effectively creating a hard and fast resilience that will make its people and businesses come back stronger than before.
---
Quicklinks
Company Profiles
Big Island Candies
Grand Naniloa Resort
Hilo Medical Center
UH Hilo
Imiloa Astronomy Center
Hawaii Community College
Kona Brewing Co.
W.H. Shipman