Hawaii Island Business Report 2019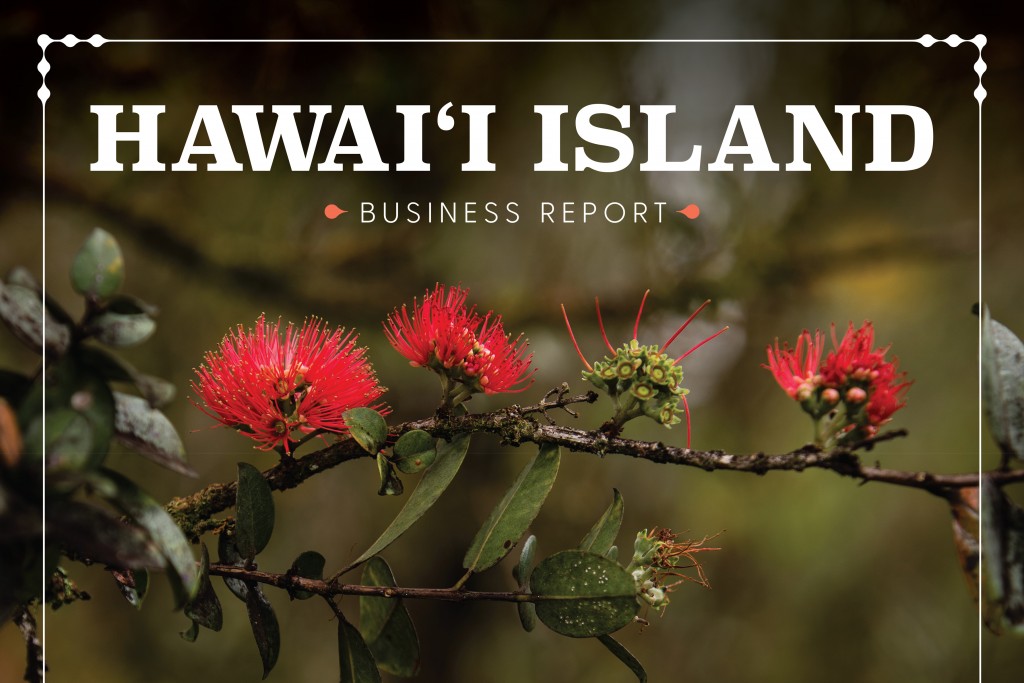 The New Normal
Hawaii Island's active volcanoes and Hawaii Volcanoes National Park has been the biggest draw for visitors of the island, and its one of the unique features the island has that no other island in Hawaii can offer. Kilauea volcano erupted continuously for 35 years, but last year's historic flow, followed by its complete halt, impacted the tourism industry.
"The main economic driver to our island, and the state, is tourism," says Wendy Laros, executive director for Kona-Kohala Chamber of Commerce. "We have several world-class resorts along the Kona-Kohala coast. The eruption disrupted bookings. Due to the uncertainty of the volcanic activity along with the dramatization of the activity, tourism took a hit because people chose not to come to the island."
Big Island Candies' chief operating officer, Sherrie Holi, says she's not sure how long it's going to take for the tourism on the island to make a good comeback.
"Many visitors used to come to Hilo for a one-day tour to see the volcano and would make stops at local businesses," Holi says. "All of that stopped during this last eruption in May of 2018. We have had to adjust like so many other companies in the same situation."
Things have improved, Holi adds, but the biggest challenge has been letting travelers know it's completely safe to come to the Big Island and that there's so many other things to do and see.
Hawaii Volcanoes National Park drew more than 2 million visitors in 2017 who spent $166 million on community business, supporting 2,000 local jobs.
COUNTY OF HAWAII STATISTICS: TOURISM

"Although the park opened its gates after addressing any hazards and the federal government shutdown, businesses in the area continue to struggle with a reduced number of bookings at bed-and-breakfasts, vacation rentals and guest counts at restaurants," says Miles Yoshioka, executive officer of Hawaii Island Chamber of Commerce.
Supporting six of Hawaii Island's national parks, the nonprofit Hawaii Pacific Parks Association helps provide interpretation, education, research and cultural activities at the different locations. Much of the organization's funds came from visitor center bookstores. Now with the Jaggar Museum, its largest sales outlet, closed indefinitely and no replacement on the horizon, Hawaii Pacific Parks Association has had to continue scale back staff, layoffs included, to meet the new normal.
"The Jaggar Museum was 42 percent of our overall organizational revenue. Year over year, our sales are about 44 percent off of what they were," says Margot Griffith, executive director of Hawaii Pacific Parks Association. "I think even after 9/11 things bounced back more quickly perhaps, but it's kind of similar in terms of impact." Cash donations to the nonprofit's National Park Service partners was $327,882 in 2017, and has only accumulated to $73,343 in 2019 thus far.
"I think a lot of people are still figuring out what is the new normal for them and it may mean something different for everybody," says Peggy Farias, president of W.H. Shipman. "I think from a business standpoint, the new normal is that we don't have the attraction of active live lava right now. As a community, as an island and as a state, we kind of need to accept the fact that tourism numbers are not going to be as strong in East Hawaii as they have been, or compensating for that may mean either trying to figure out other attractions to draw tourists to East Hawaii if we're going to continue to depend on tourism."
"I think a lot of people are still figuring out what is the new normal for them and it may mean something different for everybody,"


– Peggy Farias, President of W.H. Shipman
At the Grand Naniloa Resort, the director of sales & marketing, Shannon Seider, says she knew it was going to be a challenging road ahead.
"Through August we were doing really well, but we did have the concern of the future knowing it was going to be an uphill battle once everything kind of mellowed out," Seider says. "But the one thing we definitely saw during that whole time was people taking care of each other."
A lot of the media, who reported negatively about the volcano worldwide, stayed at the Grand Naniloa Resort. Seider's plans, should anything of a similar sort happen again, is to more proactively solicit these media channels and head them off at the source.
"We know they're checking in, we know who they are, we're out there and we're ready to engage with them before they start doing this reporting to give the human side of things and to understand, here's the human perspective and here is how the community and the people were impacted last time."
Finding the new normal means something completely different for every business, so the amount of time that takes will vary from company to company. As part of their new strategies, some companies are changing the way they do business and who they market to.
"One key learning for me was that our brewpub in Kona has been pretty heavily reliant on tourism to maintain our growth. Take that away, and it impacts business instantly," says Chang. "We're hoping to remind locals that after 25 years, we are still a special place for them as well. As much as we love giving tourists the true Kona Brewing experience, we're working to cater to locals in a way that would make them proud to call Kona Brewing their own. We've updated some of our offerings as well as have a remodel planned for later this year that will allow for shorter wait times and an overall better environmental experience."
At the Imiloa Astronomy Center, thinking outside the box and building partnerships became a way to bring people to the center, following cancellations from 17 groups totaling 800 visitors.
"We reached out to the Hawaii Volcanoes National Park rangers to offer some talks here at Imiloa, and so we collaborated with the federal agencies," says Kaiu Kimura, executive director of Imiloa Astronomy Center.
"It also pushed us to want to work more with the local businesses to help them and they help us in return, and I think that applies to all the businesses that were impacted. That speaks to the resilience."
---
Quicklinks
Company Profiles
Big Island Candies
Grand Naniloa Resort
Hilo Medical Center
UH Hilo
Imiloa Astronomy Center
Hawaii Community College
Kona Brewing Co.
W.H. Shipman