Hawaii's People Stay True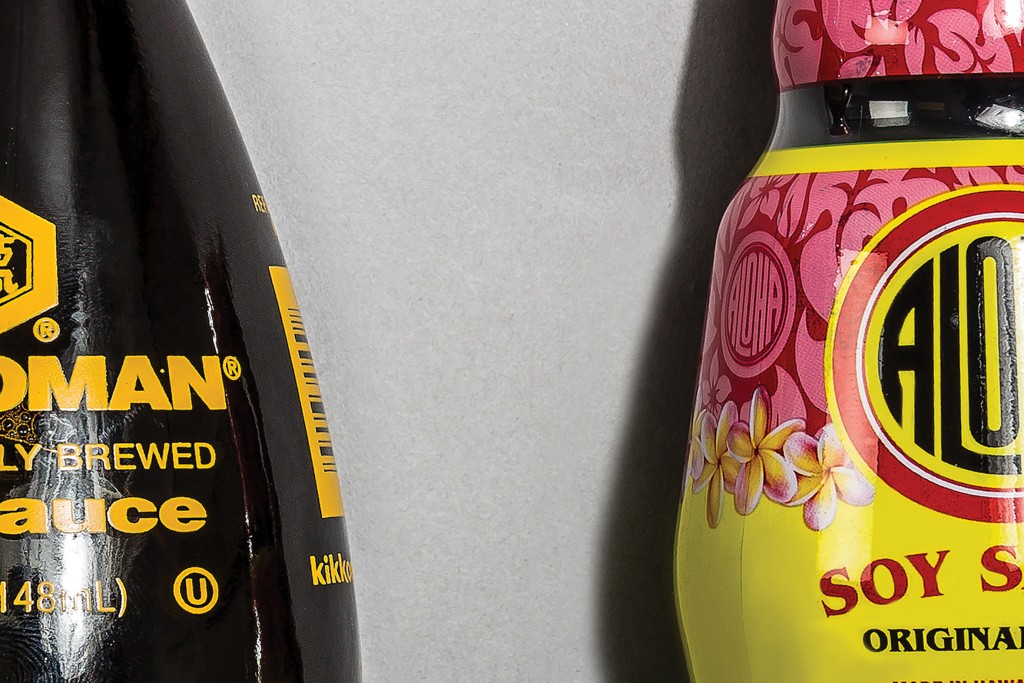 Adherence to Brands
When consumers are aware of a brand, and that brand strongly resonates with them, brand loyalty is the result. In some ways, it's an almost unconscious decision to stick with that brand without considering others. "If you have to enforce brand loyalty, you already are in a weakened position," Christianson says. "There are some situations where people say, 'I don't like flying on United Airlines, but I already have so many miles.' That's a very weak form of brand loyalty."
Branding is critical among companies that interact frequently with the same customers. That frequency is an opportunity to build loyalty for a brand, Christianson says. But at Hawaiian Airlines, generating loyalty is a different challenge because most people don't fly frequently, says Avi Mannis, senior VP of marketing. So the company instead sees brand loyalty as the willingness of people to choose the company over its competitors and the willingness to recommend it to friends and family. Christianson adds, "One of the most interesting things about Hawaiian Airlines is you're building up loyalty there in people that might only use your product once every two or three years. You have to make a heck of an impression with them in order to build that over time."
Then there's gasoline. Consumers may go to a gas station every week to fill up their cars. But are consumers loyal to the business or are they loyal to the location? Christianson cites Island Energy Services' Texaco gas stations. The stations' gas contains an additive, which gives the company an opportunity to generate loyalty for reasons other than location. "So even if that gas station moved a mile away, would those customers follow it there?" he asks. "That's when you know you have real brand loyalty and not simply habit."
Price, quality and convenience make consumers loyal to a brand, says Miao Hu, assistant professor of marketing at the Shidler College of Business, but emotion also plays a role. Cindy Adams, president and CEO of Aloha United Way, says that an emotional connection with a nonprofit makes nonprofit brand loyalty stronger than that of a for-profit company. In the business sector, brands can be substitutable: For example, the decision to get a malasada from one of two bakeries can be influenced by location and what's most convenient for the consumer. "I don't think it works that way for nonprofits," she says. "I think there is a … greater brand loyalty for nonprofits, generally speaking, because it comes from a place of emotion."
Christianson adds: "There's a story about how Harley-Davidson is considered to have some of the strongest brand loyalists because people will get tattoos of the logo." Loyalty for nonprofits, meanwhile, is often demonstrated at the end of people's lives, when they donate portions of their estates. "So their loyalty for that nonprofit goes beyond their lifetimes," says Christianson. "That's a pretty powerful brand statement."
Any brand needs a focused message and set of values. That's especially important in politics, where brand loyalty is measured in votes, says Tim Vandeveer, chair of the Democratic Party of Hawaii.
Shirlene Dela Cruz Ostrov, chair of the Hawaii Republican Party, measures loyalty, as it pertains to her role with the GOP, by the number of voters who register as Republican, and the number of voters who cast a ballot for Republican candidates, whether or not they are registered as Republicans.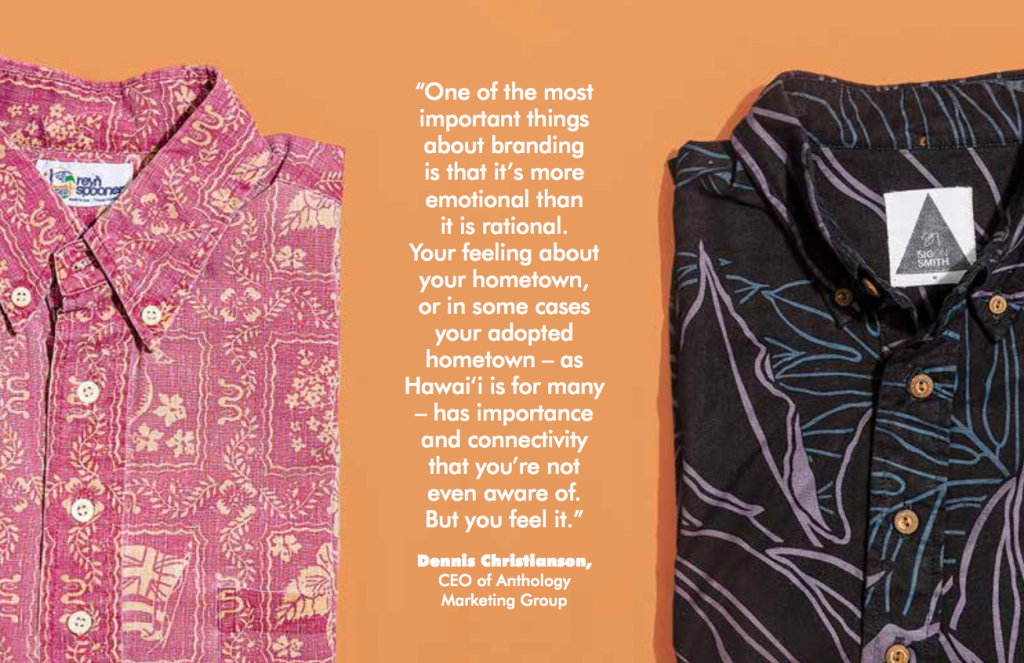 Local Brands Matter
Brands whose identities are embedded in the Islands tend to have greater value and equity in Hawaii than brands developed elsewhere. After all, residents take pride in saying something was made in the Aloha State. "We find through research that 'localness,' or local roots, is a consistent differentiator for consumers," Christianson says. "Before there was a 'buy local movement,' people … (were already) buying local in Hawaii. … As all places become more like all other places, Hawaii has maintained a lot of unique character and it's something that consumers actually pay attention to.
"One of the most important things about branding is that it's more emotional than it is rational. Your feeling about your hometown, or in some cases your adopted hometown – as Hawaii is for many – has importance and connectivity that you're not even aware of. But you feel it."
Monty Pereira, GM and sales and marketing director at Watanabe Floral, says it's important for local flower shops and lei stands to differentiate themselves from bigger, less expensive competitors such as Costco and 1-800-Flowers.com. Letting potential customers know they're local companies with local teams using local products is one way to do that.
Jimmy Chan, owner of Hawaiian Chip Co., says being a local brand helps, but because the company competes against both local taro and sweet potato chip companies and such big brands as Lay's and Cheetos, being local is not enough. So the company puts a lot of stock in providing a positive experience for customers when they visit the store to sample and buy freshly made chips.
For the Hawaii Red Cross, having a localized brand is important because residents want to see their donations stay in Hawaii to help their neighbors and friends, says CEO Matayoshi. It's similar for Servco Pacific Inc., a distributor and retailer of Toyota, Subaru and Lexus vehicles, all international brands. The company uses engagement marketing, taking the vehicles into local communities and showing potential buyers how the cars could fit into their lives, says Kim Randall, VP of sales and marketing.
"When you're watching TV and you see a commercial that shows a car in snow, especially living in Hawaii, it doesn't really resonate. Or you see a lot of people who don't maybe look like you on the TV commercials, or cities where you've never been or that type of thing," she says. "What we try and do is localize the brand … maybe you see the car at Ala Moana, so it's in an environment that's familiar to you."
She adds that the advantage of being a localized brand can be measured by Toyota's market share in Hawaii, which is almost double the automaker's share on the Mainland. "I think that kind of quantifies the importance of localizing the brand," she says, adding that marketing isn't the only factor in play. Hawaii's population mix also plays a role.