Mana Up Launches Cohort 5 with 10-Hawai'i-based Companies
Hawaii Business Magazine will unveil the companies this week online, starting with two today.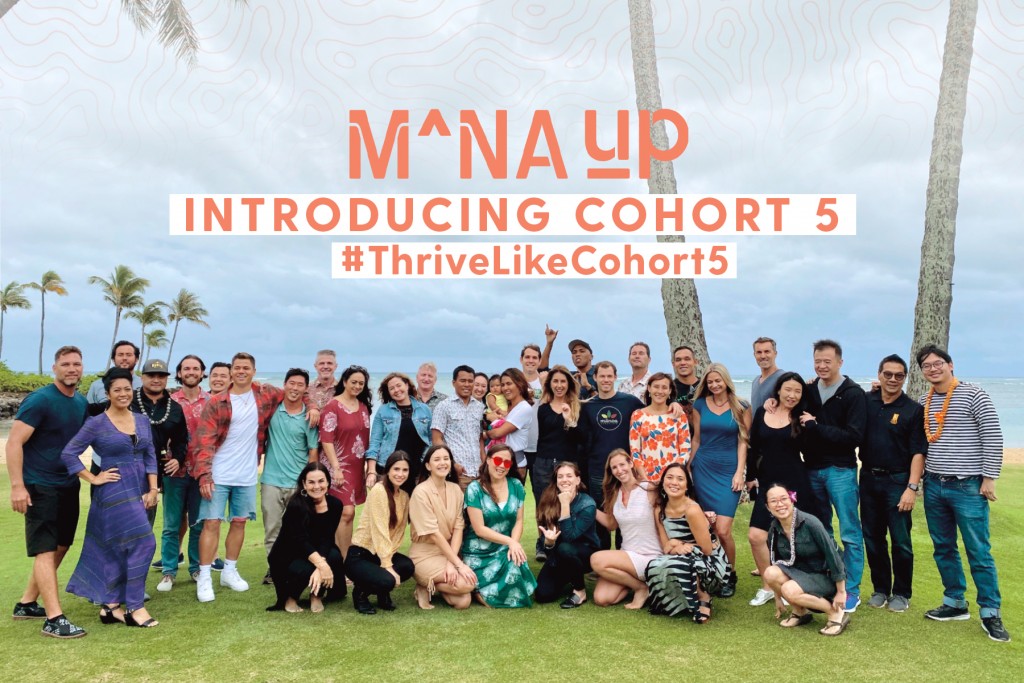 Hawai'i-based consumer product accelerator Mana Up this week announced a diverse mix of local companies in its fifth cohort. The 10 companies based on O'ahu, Maui and Hawai'i Island offer products that range from a locally sourced and brewed kombucha to a nontoxic nail polish with a patented formula.
"We're excited for Cohort 5, as there is an incredible mix of founders, products, and industries that have a lot of potential to grow while being based in Hawai'i," says Meli James, co-founder of Mana Up.
The 10 companies will be revealed online this week, with two or three each day, complete with a brief story and video for each.
The program for this cohort will be conducted differently by Mana Up, James says. "We are adjusting our program so that all of our workshop sessions will be conducted over video chat. The goal is to accomplish the magic of the community that comes together in person by facilitating creative ways for our founders to build that camaraderie and trust, as well as be able to absorb the content-filled workshops that are typical of a Mana Up program."
There will be other differences. "E-commerce and direct to consumer marketing is more important than ever in our current environment," she says, "so we have increased the amount of content on digital strategies for cohort 5 companies to build their audiences and gain exposure to broader audiences."
---
Here are the companies that made it into Cohort 5:
Haku Collective, Kimié Miner & Scotty Wilks
Aloha Modern, Malia Ka'aihue & Reyn Mukawa
Ao Organics, Chelsa Davis

Nāpili FLO Farm, Monica Bogar

Yireh, Emily Jaime
Jules + Gem Hawaiʻi, Lana Gronwald
Aloha Elixir, Keoki Tavares
Ua Body, Blaine & Leala Kusler
Kapa Nui Nails, Terry & Lyn Lam
Vitalitea Hawaiʻi, Will Davis & Dante Valentino