Pathways to Sustainability 2018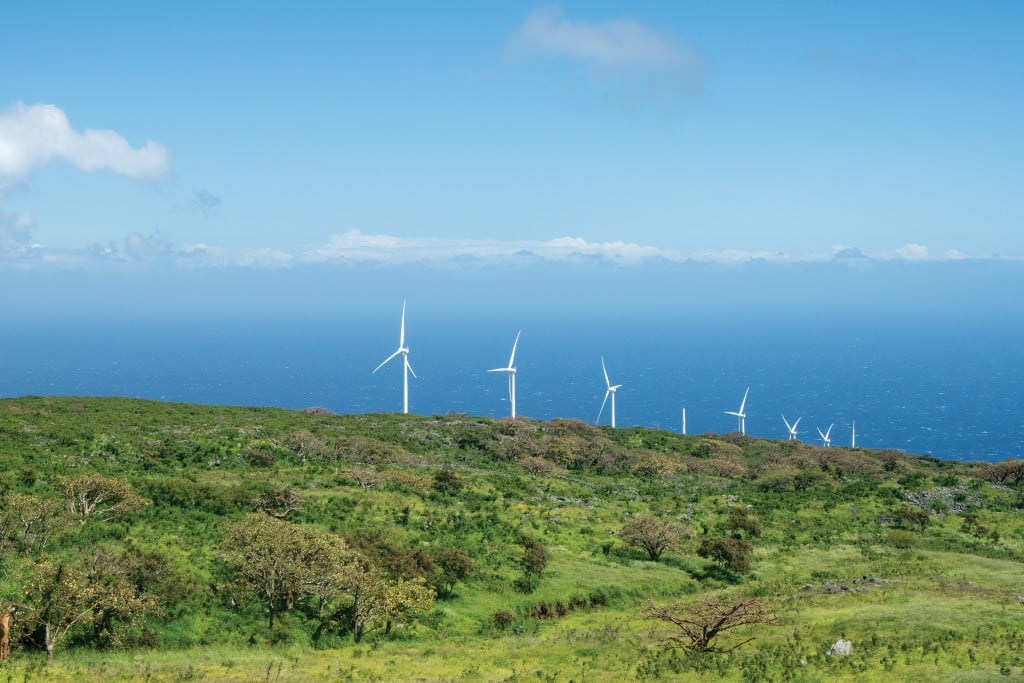 Elemental Excelerator
By Dawn Lippert, CEO of Elemental Excelerator
How old were you in 2008? How different was your life? Here's one way it was different: In 2008, nearly every time you turned on your lights, oil that we had purchased from off island flowed into your illuminated bulb. That same year, we also dreamed of breaking the oil addiction; we decided that oil should no longer power our lives.
How old are you today? I am 34, an aunty to a beautiful niece and nephew with dreams of their own, and founder of Elemental Excelerator, a growth accelerator that takes a place-based approach to working with startups and local public and private organizations to fund clean energy, transportation, water, and agriculture projects in this place we call home. The dream of 2008 has generated change today. Now, about one out of every four times we flip our lights on, the bulb is powered by the elements that make Hawaii the place we love – active volcanoes, warm sun, trade winds, and flowing streams.
Through grit and guts, we more than quadrupled our clean electricity in ten years – going from 6% in 2008 to over 25% today. We have a goal of 40% renewable energy by 2030, but we can actually get there faster. New analysis shows that because renewable energy is now so much cheaper than oil, the least cost path could take us to up to 84% renewable energy by 2030. That means it's cheaper to get off oil faster.
So, what's in our way? To get here we had to make tough decisions and more work is in front of us. Hawaii has a strong record of setting ambitious goals, but now is also the time for near-term implementation. For example, will we pass building codes to ensure that every family has utility bills that are affordable over the long term? Will we create open data platforms for government and industry so that we can measure our progress – and signal to the best local and global innovators that we want to partner with them to solve problems? Can we make this the best state in the nation to be an energy innovator?  If we make significant strides in the weeks and months to come, by the time we look up we'll find ourselves right where we want to be — and far from where we started.
How old will you be in 2030? How old will your nieces and nephews be? Which of their dreams will come true? In 2030, my hope is that we'll be telling each other stories about how Hawaii became the first state in the Union to rid itself of fossil fuels.
About Elemental Excelerator: Elemental Excelerator is a growth accelerator headquartered in Hawaii. Each year, we select 15-20 companies that best fit our mission. To date, we have deployed more than $20 million toward clean energy, water, transportation, and agriculture projects in Hawaii.
Elemental Excelerator
1000 Bishop St., #505
Honolulu, HI 96813
(808) 237-5050
www.elementalexcelerator.com