Necessity & Invention: Higher Skills Academy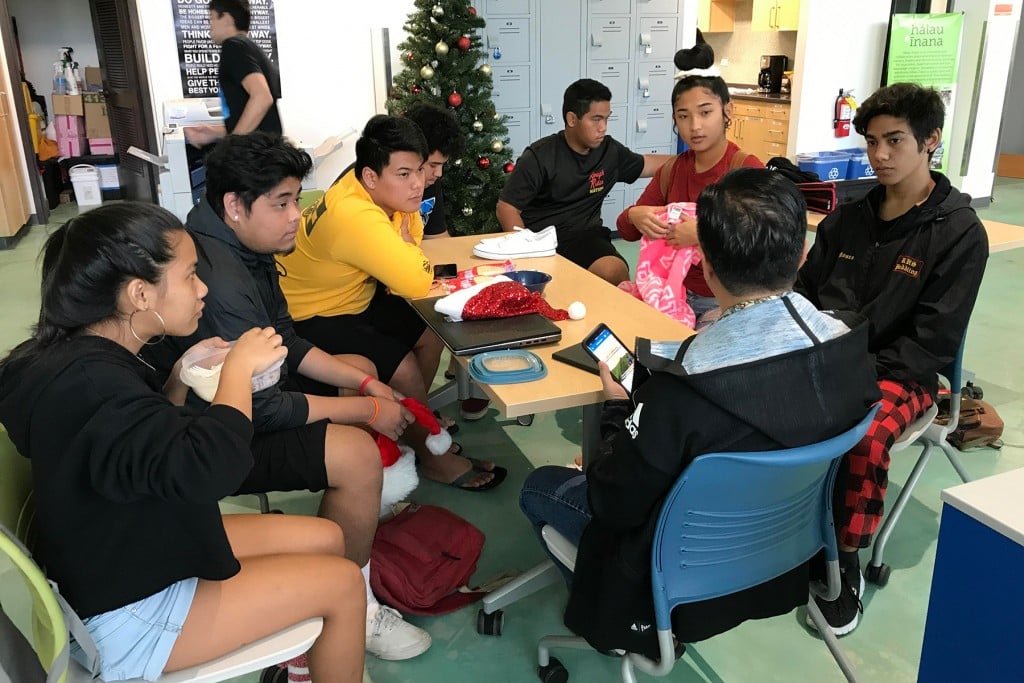 In response to the pandemic, educators across the state are adapting and innovating to serve their students.
Teachers are leveraging technology to provide online instruction. Students are solving real-world problems through independent, project-based learning. And educators are drawing on the culture and values of Hawai'i to develop new approaches to leadership training and social and emotional learning. Here are four profiles of educational innovation in the Islands.
Part 3 in a series of four profiles.
Higher Skills Academy
Pono Shim credits his grandaunt, Pilahi Paki – the inspiration behind the Aloha Spirit Law – with helping him understand "what it means to think Hawaiian." Paki shared this understanding with Shim when he was 13.
Shim spent 34 years developing a process to discipline himself and didn't share it with others until 2010. He shared his process informally until 2014, when he founded a leadership training program: the Higher Skills Academy.
Shim was encouraged to start the Higher Skills Academy after reading a Hawaii Business Magazine interview with Colbert Matsumoto in the June 2014 issue. In the interview, Matsumoto named Shim as a visionary leader. At the time, Shim was CEO of Enterprise Honolulu, now the Oahu Economic Development Board. Shim was humbled and inspired by Matsumoto's words and decided then to share his knowledge with others in a more formal way.
Shim's first cohort had nine members. He worked with them for a year, sharing exercises and practices designed to cultivate the five character traits enshrined in the Aloha Spirit Law: Akahai, Lōkahi, 'Olu'olu, Ha'aha'a, and Ahonui.
In the six years since that first cohort, Shim has worked with 30 cohorts and roughly 400 people.
At the end of June this year, the Hawaii Employers Council invited Shim to present a webinar about finding peace and responding with aloha in the wake of police violence and protests. More than 400 people registered. Following the webinar, Shim experimented with a larger "virtual dojo" cohort: 200 people signed up for a ten-week course starting on July 17.
Though he'd like to share this training with more people, Shim wants to make sure participants have the right mindset at the beginning.
The training isn't designed to pad a resume, says Shim. "There's no diploma, no certificate, no colored belts, no merit badges," he says. "You can't add this to your bio or CV. This is about developing skills, not reference materials."
Hawaiʻi Business Magazine's CHANGE Event on education, held Thursday, September 17th from 3:00-4:30PM, is available here.
---
Read the other parts to this series:
Waimea Canyon Middle School
Ma Ka Hana Ka 'Ike
Foundations of ALOHA