Top 10 Business Cyber Security Questions to Ask Yourself
With cyber-attacks at an all-time high, it has never been more important to understand what your business's security posture is.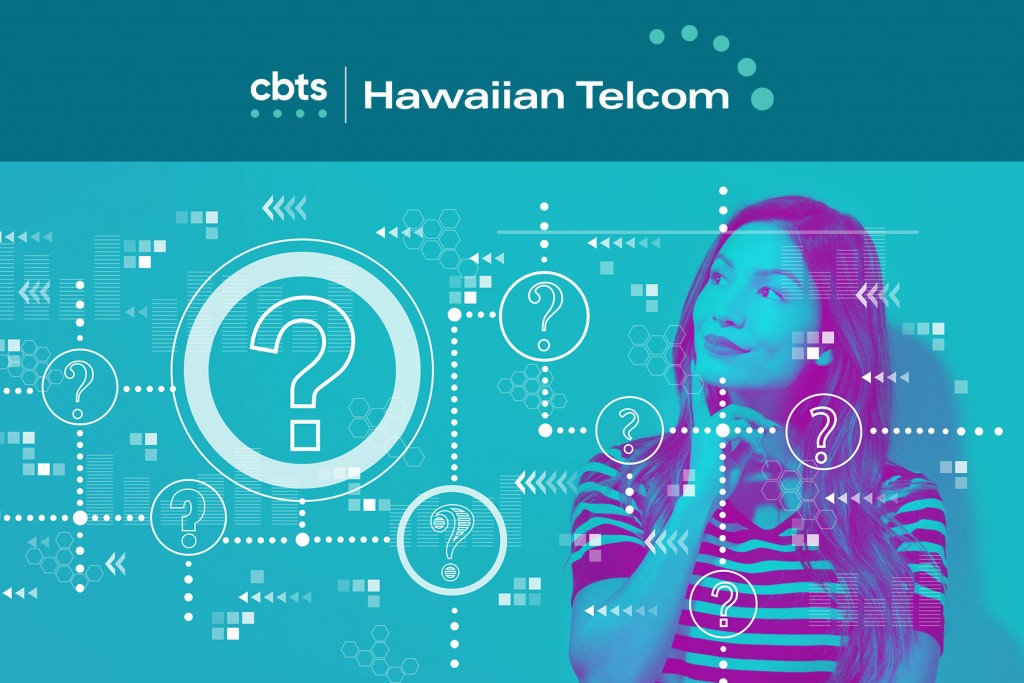 CBTS | Hawaiian Telcom knows that figuring this out can be a daunting task, so below are 10 questions you should ask your IT Department / IT Provider to help you get started.
Do you have a current, and regularly updated, inventory of all hardware and software assets?
Is your business obligated to comply with any industry or government-mandated compliance frameworks (CMMC, HIPAA, NIST, PCI, etc.)?
Do you have an employee security awareness program in place, and do your company leaders communicate the importance of participating in it?
Do you have an enterprise Anti-Virus or EDR solution that is centrally managed and actively monitored?
Do you have a documented data recovery plan that includes the priority in which data should be restored?
Do you have a process in place to ensure all assets are updated regularly and reviewed for misconfigurations or unapproved changes?
Are the use of "administrative" accounts limited to only those who need them, and only when they need to perform administrative functions?
Do you have a documented incident response plan? When was the last time it was reviewed/practiced?
Does your access rules (file permissions, firewall rules, remote access, etc.) follow the "least privileged" methodology?
Are you following a "layered security" methodology?
Are you unsure how to answer one of the questions or maybe just want a bit more info on why these are important? Get in touch with us today, and our certified security experts will be happy to assist – call us at 808-777-6027 or visit our website.
1177 Bishop Street Honolulu, HI 96813
808-777-6027
hawaiiantel.com