Top Industry Leaders In Real Estate 2020
Hawaii Business Magazine identified the leading real estate companies and invited them to submit their Top Performers for 2020.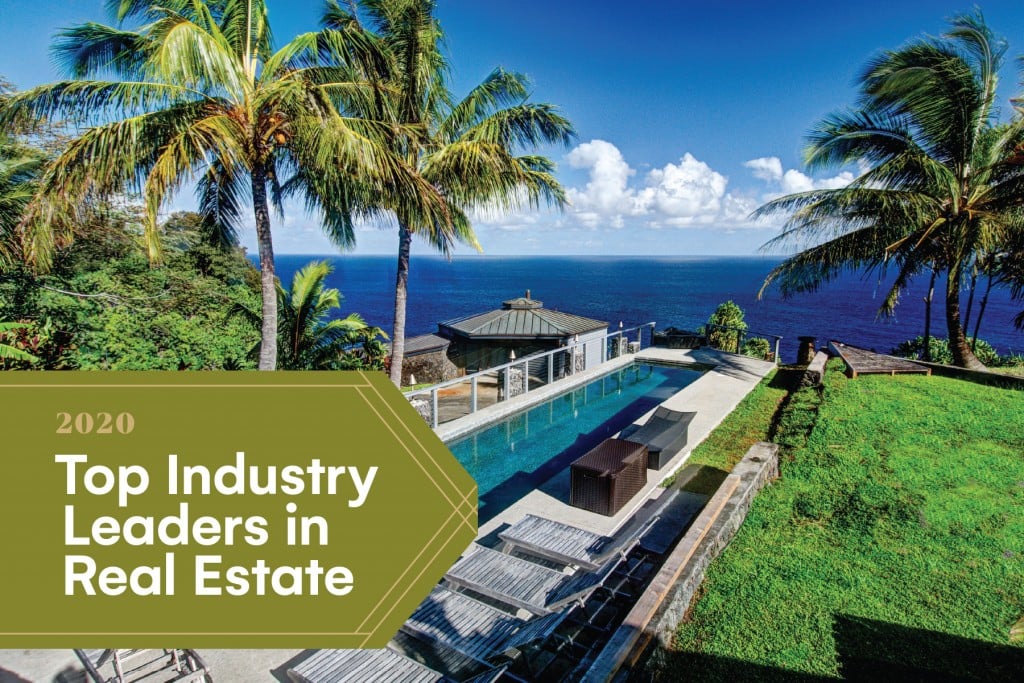 2020 Top Performers in Real Estate, Oʻahu
Kim Wong Balisacan
Realtor-Broker, RB-21263
Specializing in East Honolulu real estate, Kim Wong Balisacan has 16+ years of experience in the industry with over $165 million in sales and has worked on over 302 transactions with buyers and sellers. Recognized as one of the top 1% of Better Homes and Gardens Real Estate® agents nationwide, she has been recognized both nationally and locally for her achievements and received BHGRE's Emerald Elite Award 3 years, Honolulu Magazine's "Best In Real Estate" award 5 years, and has been a multiyear nominee for the Honolulu Board or Realtors' Aloha Aina award. Kim is truly honored to be named as one of Hawaii Business Magazine's top real estate performers again this year.
Kim's integrity, commitment, and sincere dedication to her clients has fueled her success. She is very grateful for her clients, friends, family, and company for their unwavering support. When working with Kim, trust that you and your interests will be well taken care of.
"Kim not only handled all the transactions efficiently, she had such good judgment about the potential buyers. Her experience in understanding the personalities of the bidders on my home paved the way for choosing just the right one. Then she gave me and my buyer advice and coaching throughout the transaction on how to handle several concerns on both sides. At the conclusion of the sale both the buyer and I were happy with everything we negotiated. When I would call, text, or email her I almost always got an immediate reply unless she was on the road. She checked in with me regularly if I had not been in touch with her. She had good contacts with contractors to do repairs and for re-carpeting of my house prior to putting it on sale. I was pleased with the price and quality of that work. She also got advice from an attorney associated with her fi rm to help me with my transition to a new house. Kim is not only a competent, experienced realtor, but she is friendly and personable. She understands how to work with people and negotiate reasonably and effectively. I have nothing but high praise for how Kim handled every aspect of my sale." — BOB TAM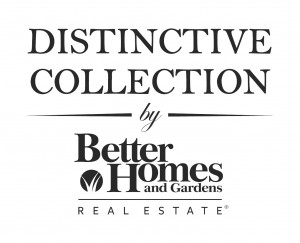 Better Homes and Gardens Real Estate Advantage Realty
Kahala Mall, Upper Level
4211 Waialae Ave. Box 9050
Honolulu, HI 96816
Cell: (808) 258-1304
Email: KimB@BetterHawaii.com
www.BetterHawaii.com

Myron Kiriu
Realtor®, CEO, Owner, RB-17242
Having successfully closed on over 1,000 transactions and over $1 billion in total sales, Myron works diligently with his "client first" approach. He utilizes a very talented team and the latest technology to effectively service each of his clients based on their unique needs.
Myron was honored the past four years to receive the Better Homes and Garden Real Estate® (BHGRE) award for #1 Broker/Agent team in the Nation; named #1 Realtor on Oahu by Hawaii Business Magazine in 2018; and voted "Hawaii's Best" Realtor four times by Honolulu Star-Advertiser readers.
A UC Berkeley alumnus and former CPA with KPMG Peat Marwick (Honolulu) and PriceWaterhouse/Coopers (San Francisco), Myron brings a wealth of experience and a keen financial insight to every transaction.
Myron is the CEO and co-owner of BHGRE Advantage Realty along with his wife and business partner Ambur Kim Kiriu. While leading BHGRE for the past 15 years, the fi rm has consistently received a host of accolades: Named one of Hawai'i's "Best Places to Work" in 2019 by Hawaii Business Magazine; Voted "Hawaii's Best" Real Estate Firm 9 times by Honolulu Star-Advertiser readers; Voted "Best of Honolulu" Real Estate Firm by Honolulu magazine readers 6 times; and received the BHGRE Most Productive Brokerage Award for the past 4 years.
"First, I'd like to thank our fantastic clients for the opportunity to be part of their lives. Though we've received Hawaii Business Magazine's Top 100 Realtor Award for the past 12 years, our commitment to our clients goes back over 30 years. We wanted our clients' interests to be our top priority. Ambur and I have created a team and a company that have the same heart and shared values. We'd like to thank and share this honor with our Real Estate Agents and the Support Staff at Better Homes and Gardens Real Estate Advantage Realty. To our fellow agents, thank you for working with us as we all strive to make our clients' dreams come true. Finally, a very special thank you goes out to my wife Ambur who has been a constant source of love and support both personally and professionally. Without Ambur, none of this would be possible." — MYRON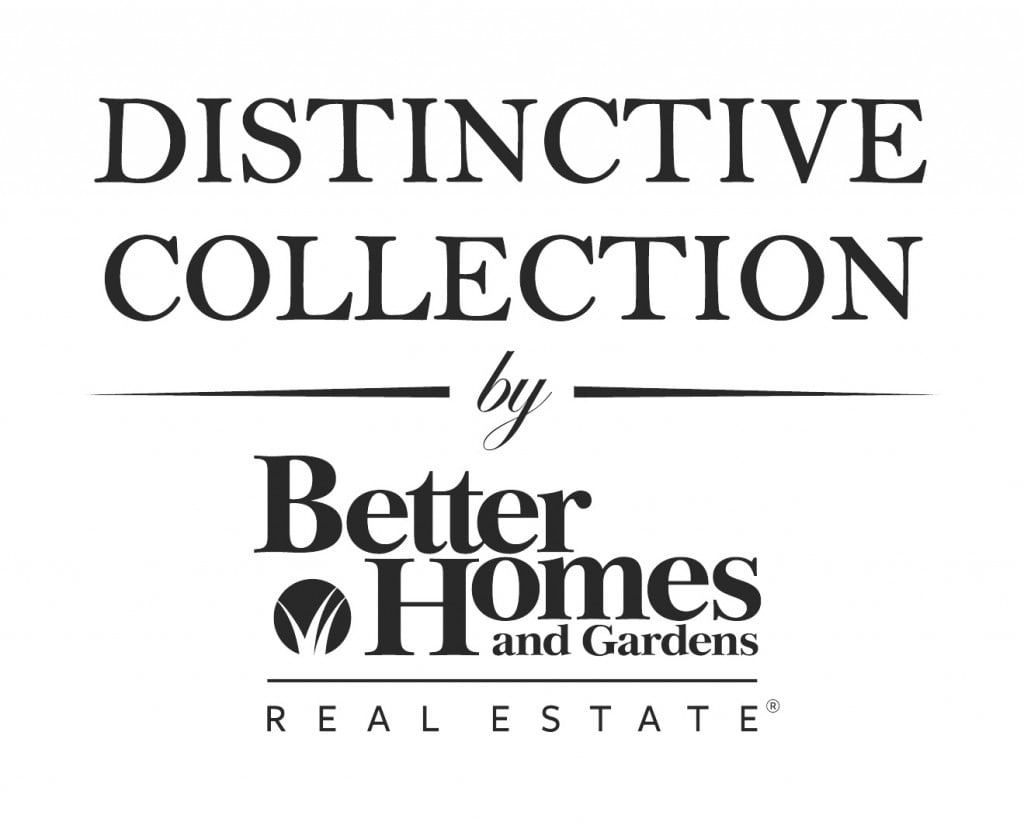 Better Homes and Gardens Real Estate Advantage Realty
Kahala Mall, Upper Level
4211 Waialae Ave. Box 9050
Honolulu, HI 96816
Cell: (808) 864-9000
Email: myronk@BetterHawaii.com
MyronKiriu.com

Larry & Leah Chun

Realtor®-Associates, RS-80009, RS-80010
One of the Top 1% of Realtors in the national Better Homes and Gardens Real Estate®network, Larry recently received the prestigious Best of Zillow designation and is a multiple year Aloha 'Āina Award Nominee. He has experience representing clients at all stages of their real estate journey, from first-time buyers to seasoned investors. An experienced professional in the public and private sector, he brings a "people first" attitude to everything he does because he believes everyone deserves great service.
Raised in Kailua, Larry double majored in Economics and Business Management at Portland State University before returning home to O'ahu as a statistician for the U.S. Department of Agriculture. Further developing his career, he also worked in a number of dynamic and high impact roles, some serving C-suite executives. These included being on the opening team for Aulani, a Disney Resort and Spa, serving his country in a counter terrorism national security role in Washington DC, and most recently leading the acquisition of the iconic Hawai'i company, Young Laundry and Dry Cleaning, while at United Laundry Services. This broad range of experiences allows him to effectively serve his clients in any situation. His strengths in negotiating and market analysis, coupled with his professionalism and customer service, are invaluable assets when representing buyers or sellers.
Joining Larry as a partner on his team is his wife, Leah. Raised in Laie on the North Shore of Oahu, Leah graduated from the University of Portland with a Bachelor of Business Administration, focusing on Management and Marketing. Prior to joining the BHGRE 'Ohana in 2017, Leah had a career in Human Resources beginning at HFM FoodService and later as the Human Resources Manager for United Laundry Services. Her expertise in customer service and the escrow process helps to provide a high touch experience for clients during their real estate transactions. Together, Larry and Leah, are excited and proud to provide excellent concierge-level service to everyone.
"First, I would like to send a heartfelt thank you to my amazing clients for putting their faith and trust in me. It has been a profound honor to serve you in such an important part of your lives. I would also like to thank my mentors, friends, and especially the staff at Better Homes and Gardens Real Estate Advantage Realty, as they are an ongoing source of encouragement and support. Finally, I would like to thank my wife, Leah, who I am excited to announce has transitioned from another role in the brokerage to work with me. We look forward to working together and using our complimentary skills to provide an even greater level of service to all those who give us the opportunity to serve them." — LARRY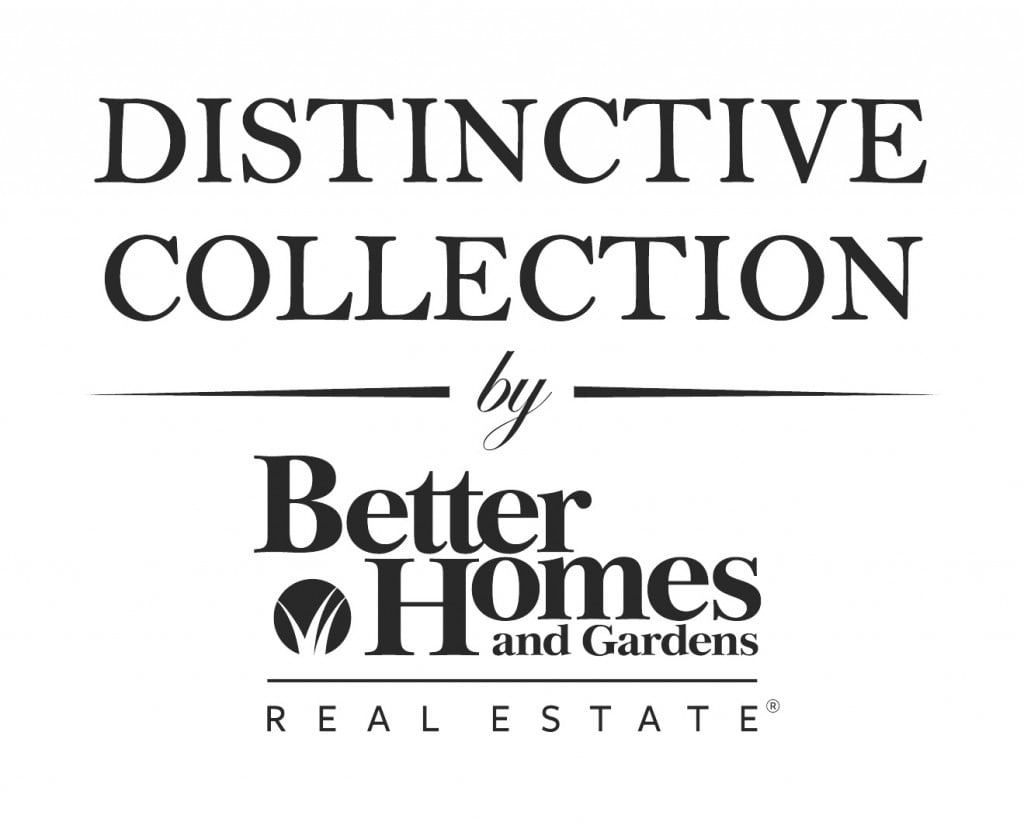 Better Homes and Gardens Real Estate Advantage Realty
Kahala Mall, Upper Level
4211 Waialae Ave. Box 9050
Honolulu, HI 96816
Cell: (808) 291-2051
Email: LarryC@BetterHawaii.com
www.OahuRealtor.com
Neil Kuioka
Realtor®, Broker-in-Charge, RB-21695
A Broker-in-Charge at BHGRE Advantage Realty, Neil has consistently been recognized as the Top 2% of Better Homes and Gardens® Realtors nationwide. Having started his career in real estate over 12+ years ago, he has seen the changes in the market and has grown along with it. Now having his own family, he possesses a deeper understanding of the challenges one faces at different life stages, and is able to best assist with his client's real estate needs.
"A heartfelt THANK YOU to all of my clients for your trust and allowing me the opportunity to assist you. It has been an honor and a privilege working for you and being a part of your lives. I would also like to thank the administrative staff , friends, colleagues and of course my family for your support throughout my real estate career. I would not be here if not for all of you!"—NEIL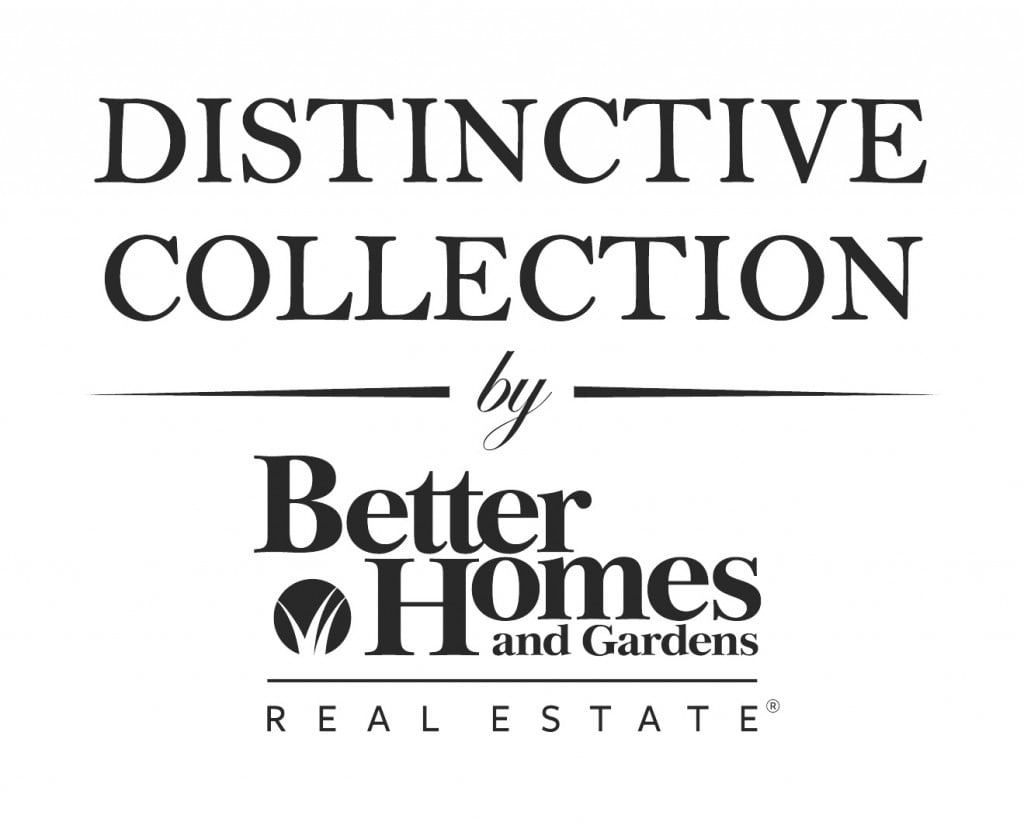 Better Homes and Gardens Real Estate Advantage Realty
Kahala Mall, Upper Level
4211 Waialae Ave. Box 9050
Honolulu, HI 96816
Cell: (808) 722-6345
Email: NeilK@BetterHawaii.com
NeilKuioka.com
Mathew Ngo
REALTOR-BROKER® / RB-20704
With so many real estate agents to choose from in Honolulu, what sets Mathew Ngo apart from the rest?
Mathew Ngo focuses on building long term relationships with his clients. Ensuring that all Mathew's clients receive his personal touch in every transaction is of the utmost importance. Mathew communicates with his clients on a regular basis and updates them on all facets of his work for them.
Mathew knows Honolulu, and surrounding neighborhoods, and familiarizes himself with the fast changing marketplace and provides the latest technologies to promote his sales locally, on the mainland and globally. Mathew's focus is purely on the client's needs and wants, and delivers with the utmost precision. His unique ability to listen and understand your needs and desires, and even fears, is why Mathew is proving to be one of most valuable agents on O'ahu.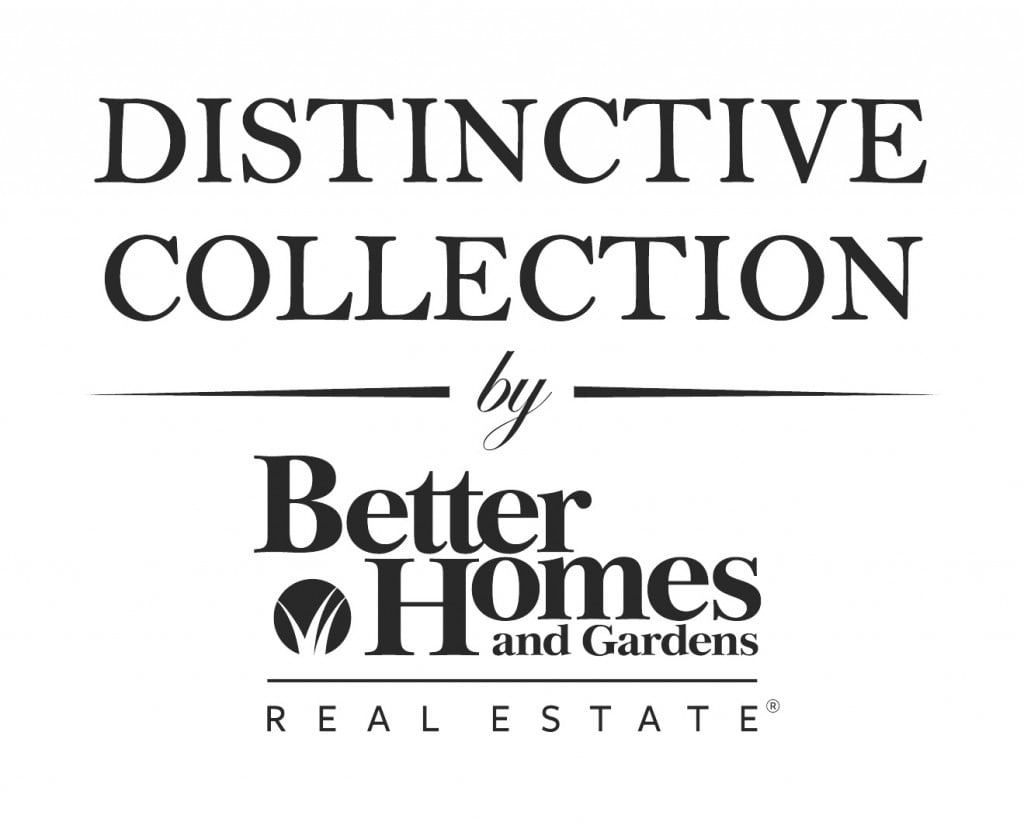 Better Homes and Gardens Real Estate Advantage Realty
Kahala Mall, Upper Level
4211 Waialae Ave. Box 9050
Honolulu, HI 96816
Cell: (808) 222-7183
Email: Matthew@MatthewNgo.com
www.BetterHawaii.com | www.MatthewNgo.com
Rolanda Racoma

RS-77606
Perseverance, work ethic and a true belief in the power of home ownership are a few of the characteristics that have made Rolanda Racoma one of the top producers at BHGRE Advantage Realty the past several years. She has consistently been recognized nationally by Better Homes and Gardens Real Estate® for her sales and service including the Emerald award, the highest honor the network presents.
Fluent in Chinese and born and raised in Hawai'i to immigrant parents, Rolanda has lived in several neighborhoods throughout O'ahu. This experience facilitated a greater understanding of the characteristics of each community which allows her to find true gems for each client.
Rolanda has quickly built an extensive clientele through referrals from past clients. Her genuine nature and true professionalism shine through as she navigates each transaction. Rolanda has proven herself as a strong end-to-end realtor by not only closing transactions, but ensuring that the needs and wants of each family are met in the process.
Credentials: Cantonese Speaking, Top 2% of BHGRE Nationwide, BHGRE Silver Award 2016, BHGRE Emerald Elite Award 2017, BHGRE Platinum Award 2018 & 2019, Aloha Award Nominee 2015-2018, HBM Top Producer 2019 & 2020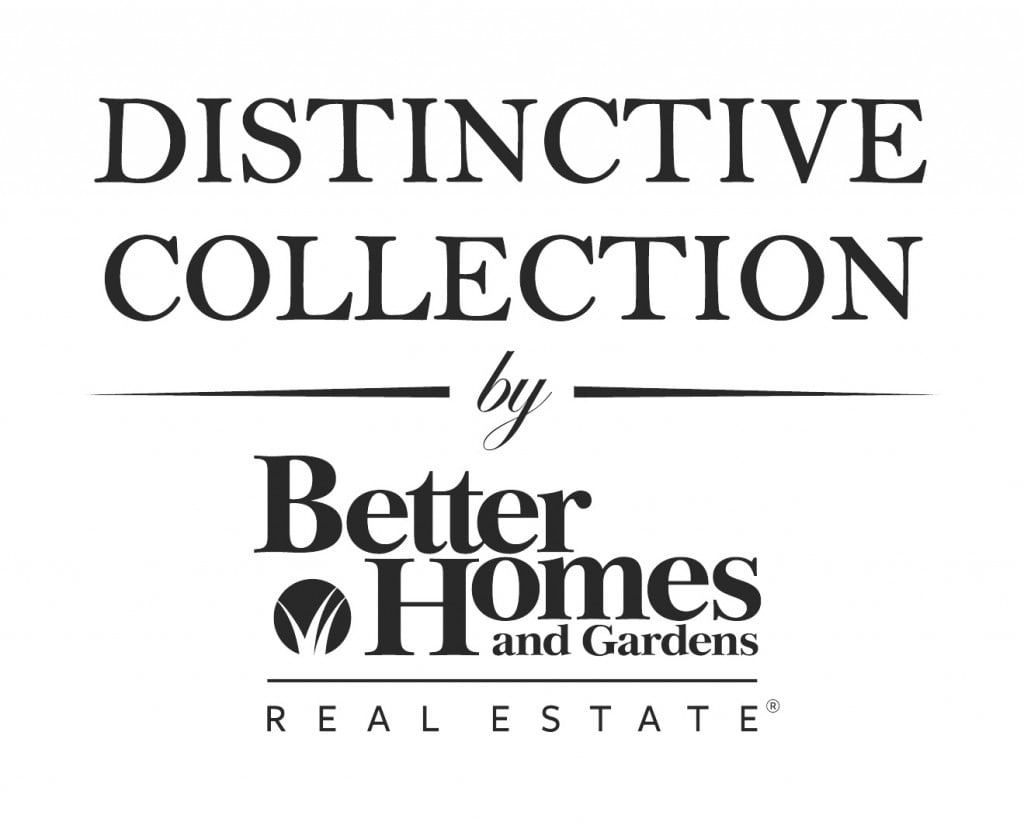 Better Homes and Gardens Real Estate Advantage Realty
Cell: (808) 220-9212
Email: rolandar@betterhawaii.com
Krisztina Kollo

(RA), RS-66919
Grateful to my clients for their trust and support.
"Krisztina, Just wanted to drop a note letting you know how much we appreciated and valued your services. From the very first meeting I felt so confident in you and that confidence only continued to grow as you proved again and again how capable you are and how much you care. I can't imagine another real estate agent being more on top of it or more on her game than you. You know how to get things done and get them done right. We also had a lot of fun working with you and really enjoyed your company. We will definitely be referring clients to you whenever we can. I hope you continue to do amazing things in your career as you are truly deserving!" — R. Prestesater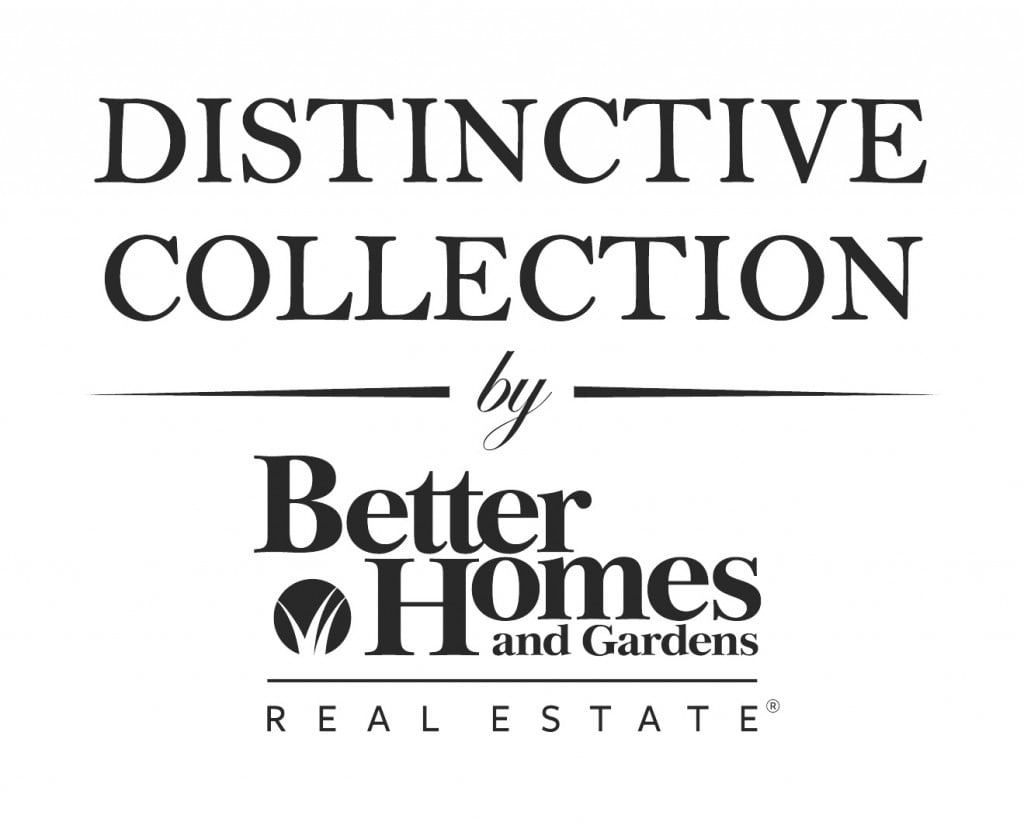 Better Homes and Gardens Real Estate Advantage Realty
Kahala Mall, Upper Level
4211 Waialae Ave. Box 9050
Honolulu, HI 96816
Cell: (808) 218-9196
Email: krisztinak@BetterHawaii.com
www.zillow.com/profile/Krisztina-Kollo http://www.hawaiihome.realestate
Scott Adams
Realtor-Associate, RS-66472
Strong local ties and decades of Sales, Construction, and Investment Experience has put Scott and his team among the Top-100 Producers on O'ahu for nearly 15 years! Their proven methods have helped hundreds of families reach their real estate goals.
"A sincere thank you to our friends and clients for your confidence and support over the years. It's been an honor and blessing to assist you!"
Specialties Include:
Home Upgrades (Buy-Then-Sell)
SENIOR Downsizing
INVESTMENT Strategies
MILITARY and VA Transactions
Pre-sale Renovations (Coordinate/Fund)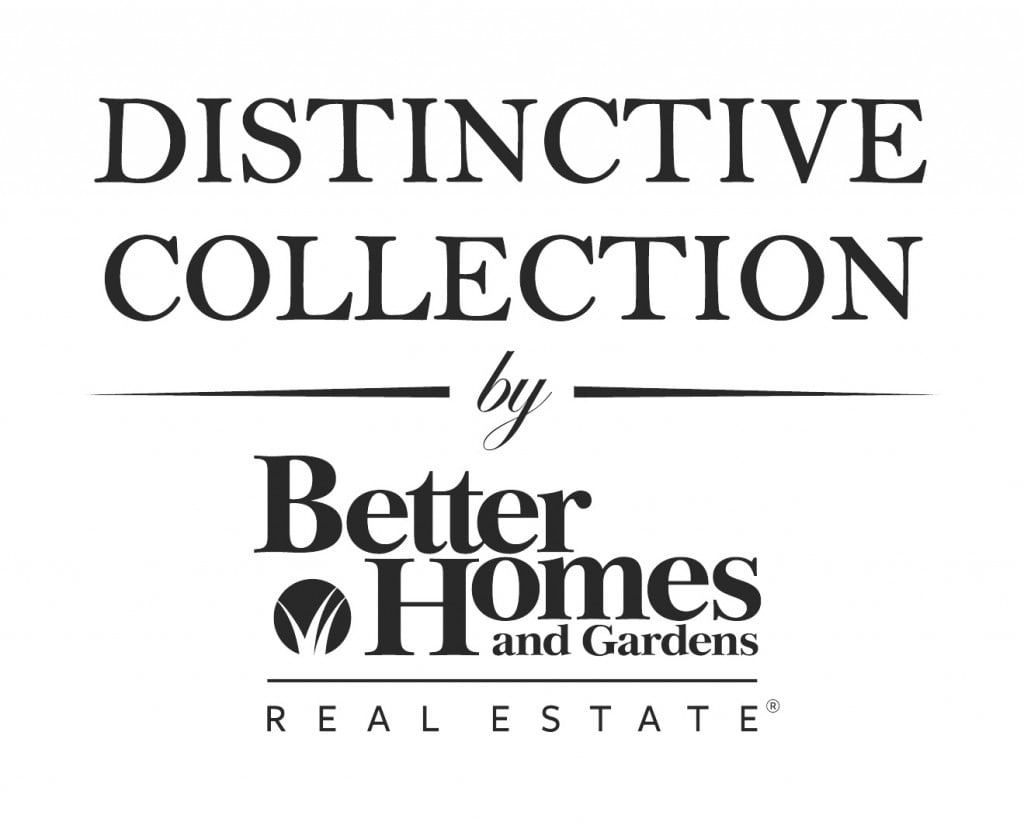 Better Homes and Gardens Real Estate Advantage Realty
Cell: (808) 779-5135
Email: scotta@BetterHawaii.com
www.HiHomes.com
Offices in KAHALA. KAILUA, and KAPOLEI
Donna M. Maier

Realtor®, CRS, GRI, SRES RB-21315
Born and raised on the beautiful Windward side of O'ahu, Donna has been a full time Realtor since 2000. Let her sales experience, market knowledge, attention to detail and work ethic benefit you. Her communication skills will give you peace of mind as she is direct, forthright and her positive attitude will make working together an enjoyable experience.
A consistent Top Producer, Donna achieved the Top 2% nationally of the Berkshire Hathaway Brokerage Network (2016 & 2018) along with Sales Associate of the Year & Listor of the Year (2016).
A client has this to say about Donna: "Your finesse & professionalism working through the difficulties of our transaction is unsurpassed. You have the ability to calm the waters when resistance is high. You go over and above the job description of Realtor!"
Donna will be looking out for YOUR best interest and will be with you every step of the way-before, during and after your real estate transaction!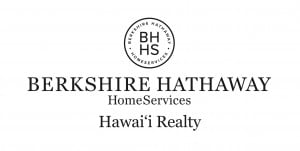 Berkshire Hathaway HomeServices Hawai'i Realty
46 Hoolai Street, Suite D
Kailua, HI 96734
Cell: (808) 227-4799
Email: DonnaM@bhhshawaii.com
Malia Siu & Lisa Camacho
We would like to THANK the thousands of volunteers and essential workers that are working tirelessly and risking their lives to care for so many during this COVID-19 pandemic. Without the dedication and sacrifices of so many, our Hawai'i, our home, would not be where it is today. It has been amazing to see how the people of Hawai'i have remained unified and connected to each other in these trying times. So many people are out there every day helping each other with essential shopping, meal planning, health care visits and it has required all of us to re-focus on the necessities of life.
We both feel that the "Aloha Spirit" is essential to our way of living, this is what sets us apart and what will help us survive this crisis. Knowing that there is a future for our families will give us hope and for so many, buying a home is a part of that future. Real estate is not just about owning property, it is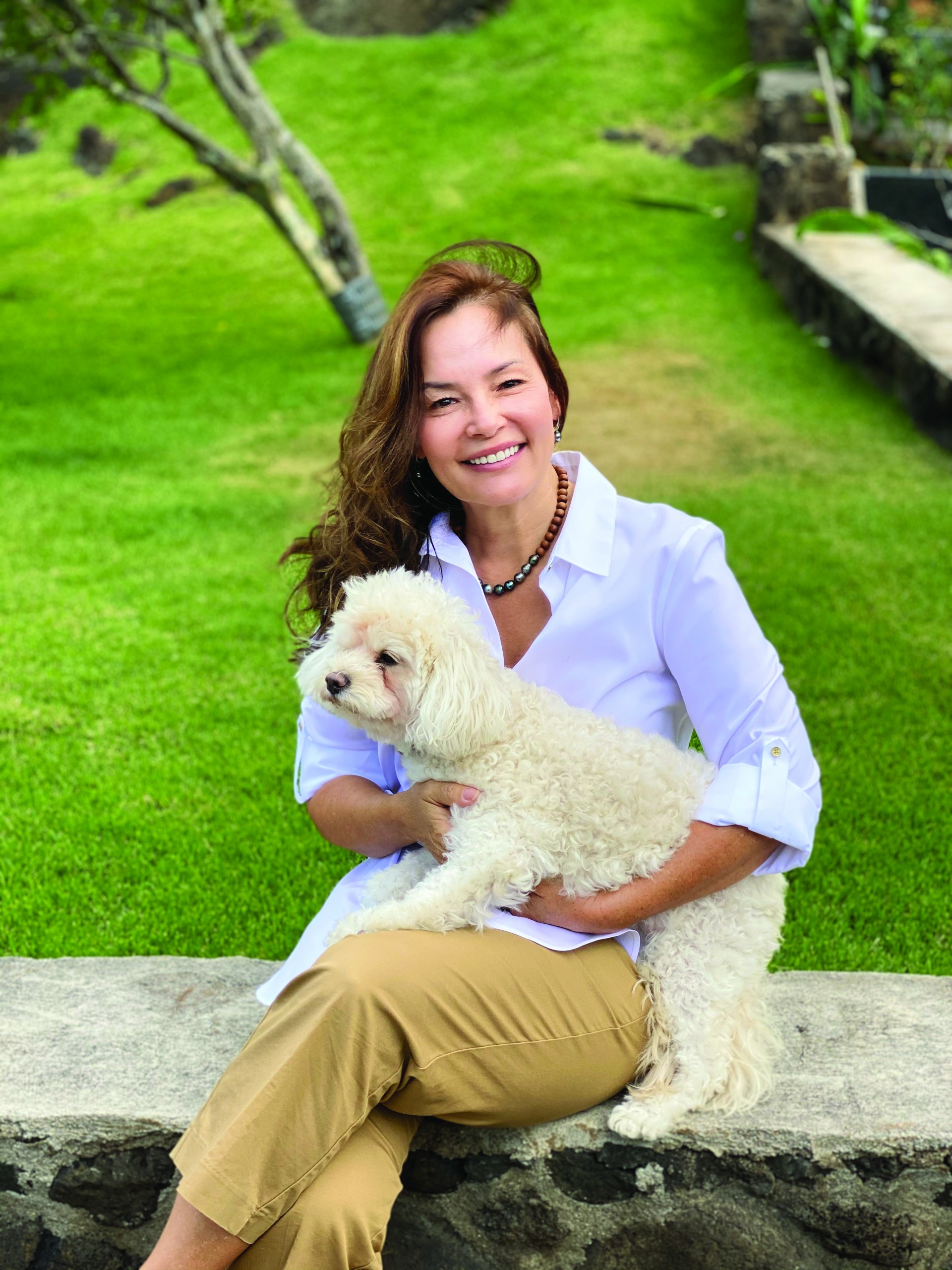 about cultivating a relationship within the communities in which we live and helping to build strength and positive growth. As real estate agents, we want to help our friends, families, neighbors and communities with all their real estate needs. Whether it be the home they have always been looking for, or a real estate investment to plan for the future, we are here to help. Our job is to understand our clients' goals and keep them up to date with the ever changing market. Our goal is to help keep generation after generation here in the islands. We are passionate about helping to make Hawai'i a safe haven to live, play and socialize for many years to come.
Mahalo for choosing us and trusting us with your future. There is nothing else we love doing more than helping our community become resilient, strong and secure. Hawai'i will always be a special place we call home and we are honored to have been selected for this award.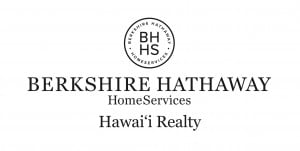 Berkshire Hathaway HomeServices Hawai'i Realty
931 Hausten Street
Honolulu, HI 96826
Malia Siu: (808) 479-8418 | Email: malias@bhhshawaii.com
Lisa Camacho: (808) 348-0468 | Email: DonnaM@bhhshawaii.com

Tracy Allen
Vice President, RA, RS-46610Global Luxury Ambassador, Luxury Proper Specialist, International President's Premier, Society of Excellence, Top Producer, Coldwell Banker Pacific Properties
Tracy Allen knows real estate. As an industry leader with 31 years of dedication, Tracy is honored to be the #1 Individual Sales Agent in Hawai'i and #12 Individual Sales Agent Nationwide for Coldwell Banker Realty. Tracy's extensive market knowledge and skill have consistently placed her among the elite of Hawai'i's Realtors. Tracy is a leader in her profession with prestigious accolades for her skill, expertise, and results. She consistently ranks in the top 1% among her colleagues globally. Tracy was bestowed NRT's prestigious Society of Excellence Award for achieving an exceptional level of sales in 2014, 2017, 2018 and again in 2019 representing the very top tier of sales performance. Tracy is the only Coldwell Banker agent in Hawai'i and one of just 54 individuals in the United States to receive this honor not only once, but four times. Tracy repeatedly dominates the luxury sales market and is the Top Producer of Coldwell Banker Pacific Properties achieving record results with luxury properties ranging from $285,000 to over $50,000,000.
Tracy's clients have a distinct advantage. With in-depth construction, design and staging experience, she can transform the look of your property, negotiate the terms to your benefit, and help you achieve a successful closing at top dollar.
Work with a proven leader and call Tracy today…

Coldwell Banker Pacific Properties
1314 South King Street, 2nd Floor
Honolulu, HI 96814
Cell: (808) 593-6415
Email: Tracy@cbpacific.com | www.TracyAllenHawaii.com

Diane O. Ito

Realtor®, CRS, CLHMS, CHMS, SRES, RB-19444
Growing up on a farm on the Big Island taught me the importance of cooperation and teamwork, and the value of a job well done. I worked for 25 years in the garment industry in Hawai'i and California. Now, some of my greatest joys are supporting my three sons: Doran, Justin, and Cade, and their wives.Having lived and worked in Mānoa, I'm known as "The Mānoa Specialist." However, this doesn't stop me from working all over the island. My love and passion for mid-century modern architecture draws me to architecturally significant homes.
I am a 5-time award winner of the Top 100 agents in Hawai'i by Hawaii Business Magazine and am ranked among the top 1% of all Coldwell Banker sales associates internationally. I received the Coldwell Banker International President's Premier award this year.
Throughout all of my professional and personal experiences, I find one motto particularly important to live by: "PEOPLE FIRST."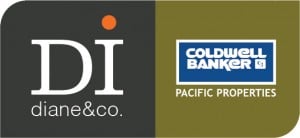 Diane & Co.
4211 Waialae Ave. Ste 9000
Honolulu, HI 96814
Cell: (808) 222-0978
www.dianeito.com
Myra Brandt
Oahu Partner, Realtor®, CIPS, CLHMS, CRB, CRS, GRI, SRES, RB-14004
"Thank you to my clients for the trust you have placed in me. I am grateful for your friendship and to have your life be a part of my life. Mahalo also to our dedicated team who embrace our values of service, Mastery, integrity and commitment to our community"—MYRA BRANDT
Growing up in Honolulu with a focused career in real estate since 1982, Myra is confident to represent clients in any neighborhood on the island. Understanding your difference, she is able to custom fi t real solutions and find the perfect place where you can begin or continue to grow and prosper.
Elite Pacific Properties
4211 Waialae Avenue. #106
Honolulu, HI 96816
Cell: (808) 224-3413
Office: (808) 589-2040
Email: myra.brandt@elitepacific.com
Sandra Sagisi Moser

R(B), SRES, RSPS,Hawaii Real Estate Broker,Military Relocation Professional (MRP)License – RB-22891
A native of Kaua'i, Sandra Sagisi Moser has an extensive background in real estate investing and fi nance. Her past mortgage broker experience (Conventional loans, VA, FHA, FNMA and subprime compliance) complement and solidify her real estate career. Sandra has also managed single family and town house properties from 2004 to present.
Sandra specializes in luxury homes, but has also co-listed FNMA foreclosures and set the record for 2-week short sales in East O'ahu. She represents Buyers and Sellers from Hilo to Hanalei—all islands. She's closed CASH offers in less than 7 to 14 days. Generally, for serious and pre-qualified Buyers, Sandra is able to get her clients into escrow in 2 to 4 days.
Elite Pacific Properties
4211 Waialae Avenue. #106
Honolulu, HI 96816
Cell: (808) 492-8187
Email: Sandra@elitepacific.com SandraSagisil@hawaii.rr.com
Alesia Barnes

Realtor-Broker, RB-22312
Alesia Barnes, affectionately known as "Ms. Aloha," is a real estate broker, entrepreneur and real estate investor. As one of the top real estate sales professionals in Hawai'i, and the #1 Realtor at Elite Pacific Properties, she is trusted, experienced, collaborative, and passionately dedicated to deliver exceptional results for her clients.
Working alongside an outstanding professional team, Alesia's vast marketing and advertising expertise, numerous connections, industry partnerships, insider market knowledge, and exclusive client base have rocketed the Barnes Hawaii Group into the TOP 100 Realtors 4 years running, and has been selected for Hawai'i's 50 fastest growing companies in 2020.
As a prominent figure in the Hawaiian luxury real estate market, Alesia has received international acclaim both in the media, and from those seeking the luxury lifestyle, including heads of industry, celebrities, Hawaiian Royalty, and foreign investors.
Alesia Barnes represents the absolute best in the luxury real estate market in Hawai'i. Call Alesia today, she is ready to go to work for you!
TRUSTED – EXPERIENCED
COLLABORATIVE – PASSIONATE
"…Alesia was smart, professional and genuine – three qualities that were hard to find in a real estate agent…." — J. TRELLA
"…Awesome Aloha spirit… knows the market extremely well… not pushy… extremely patient… A great person to know and keep…!" — T. KENDALL
Elite Pacific Properties
Barnes Hawaii Group, CRS, MRP, CLHM-Guild
4211 Waialae Avenue. #106
Honolulu, HI 96816
Cell: (808) 397-7928
BarnesHawaii.com
Joel Cavasso

Realtor®, RB-13463
Joel Cavasso has spent 42 years building his brand, reputation and network, one handshake at a time. Even in today's competitive marketplace, Joel & The Cavasso Group always excel. Joel has consistently been a Top Producer since 1985, a year-over-year, multimillion dollar producer, and is honored to be named by Hawaii Business Magazine for the sixth year in a row. Joel is also the #1 all-time sales leader for Lanikai, and #3 for sales volume for all of Kailua.
The Cavasso Group is always ready to serve, often working evenings and weekends, doing whatever it takes to create success in every client's home buying or selling experience. If you're thinking of buying on the Windward Coast or anywhere else in the state, be sure to contact Joel and The Cavasso Group, and give them the opportunity to provide you with the best service available. Be it your first, second, or retirement home, Hawai'i is "No ka oi" (the best)!people in the right way.
"We've known Joel Cavasso for 7 years now. He's acted as a seller's agent for us and has been helping us find the perfect Hawaii beach house. Joel is incredibly knowledgeable about the market and is persistent but never pushy; he's patient and a great booster for Kailua — he knows it's the best place in the world and wants everyone to know that!"—YOUNG SOHN, PRES. SAMSUNG & MARCY SOHN
"My wife and I became acquainted with the Kailua/Lanikai area almost two years ago and when we became seriously interested in buying a place of our own here, we were introduced to Joel. He was able to translate our desires into key areas of focus and went to work on our behalf to find the right home for us. His counsel and guidance was instrumental in our success of getting an absolutely beautiful home that met our needs. We purchased this home while we were on the mainland and we relied on Joel and his team for almost every aspect of the sale, inspections and closing process. We trust Joel and his team implicitly and not only have developed a great business relationship with him, but also a great friendship in the process."—FRED AMOROSO, CHAIRMAN OF YAHOO, INC., RET.
Elite Pacific Properties
Cell: (808) 216-9988
Email: JoelCavasso@me.com
Text JoelApp to (808) 518-6099 to download my Mobile App Today. Point your smartphone in any neighborhood and see ALL the listed properties FOR SALE.

Susan Borochov
REALTOR® ASSOCIATE, ABR, CHMS, CRS, GRILuxury Specialist | Top 100 Hawai'i REALTOR Hall of FameAloha 'Āina REALTOR®'s Award Recipient: '04, '09, '11, '12, '14 and 2016
Often described as authentic, Susan balances work and fun while bringing an impressive energy to represent her buyers and sellers. Born and raised on O'ahu, Susan has an in-depth knowledge of the market. She has proven results from day one in her career, being recognized as a top producing agent and winning multiple awards for her achievements.
She takes the time to get to know her clients on a level that's unique to each of them. This is evidenced by her being the first ever five-time recipient of the prestigious Aloha 'Āina REALTOR® Award. Only 10 agents per year are given this award which honors and publicly recognizes REALTORS® based on their high level of service and dedication to their clients. She feels fortunate to do what she loves, and she gives all the credit to others.
"I am very grateful to my wonderful clients for giving me the opportunity to work with them, allowing me to enjoy my passion," Susan says. "They are not only my clients, but they have also become my friends."
"I also want to thank all of my colleagues in this industry for making my job so enjoyable."
Service You Want, Results You Deserve; From Condos to Estates.
"Susan's EXTENSIVE knowledge of Honolulu real estate, and her vast experience, were INCREDIBLY pivotal in not only superbly negotiating our deal, but throughout the ENTIRE process. Her contacts throughout the service industry here were part of the reason we got a massive credit in the closing for rehab costs! On time, on the ball, and watching your back, simply put, she's the best agent I've worked with in my 25 years of buying and selling properties. I can't recommend her highly enough."—DAVID D.
"Susan was such a huge help from the beginning to the end. She works from her heart and truly cares. She has an excellent understanding on how to stage and guided us so our home showed well, her negotiating and logic skills amazed to reason with our buyers and she was there making sure our cleaners did a good job to ensure the buyers would move into a clean home. She was not only our REALTOR®but also became our friend. We highly recommend to call her! She is very hands on which direct agents should all be and she tries hard to make it positive for both sides. I am a business owner, I know what a good and hard working person is and that is Susan Borochov."—CHARLES K.
"Susan works very very hard to make your dream come true. I highly recommend her for a number of reasons, e.g., unreal work ethic, clear and effective communication, extremely smart and able to problem solve like a pro and has a great sense of humor. Our family agent for life now." —SPENCER R.
Elite Pacific Properties
4211 Waialae Avenue. #106
Honolulu, HI 96816
Cell: (808) 478-0330
Email: susan@susanborochov.com

Ruthie Kaminskas
Realtor-Associate RS-78191
Ruthie Kaminskas is a Real Estate professional and Top producing Agent on the Island of O'ahu. She landed in Lanikai in 1995 and has called Hawaii her home for her, her husband and their 3 wonderful children. Ruthie loves the people, the ocean, the weather and all the amazing outdoor activities on top of the culture and excitement that O'ahu has to off er. Getting to know the island inside and out over many years has helped her to be successful in this Industry.
In the world of Real Estate she is known as a bright, hardworking "People Person," which serves her well as this is a "People Business." When helping her clients buy and/or sell a home, she provides incredible knowledge in regards to the market, helps her clients understand the process as well as providing strong emotional support. She is known for her great customer service, consistent communication, strong attention to detail and ensuring a positive experience for all parties in a transaction: buyers, sellers, cooperating agents. She believes the key to her success is focussing on how many people she can help rather than how many houses she can sell, for this she has generated an amazing referral business from her fabulous clients.
Ruthie Kaminskas is a realtor superstar and we were so happy to work with her! We were coming from the rental market and were able to purchase our first home in Hawai'i all because of Ruthie's guidance, knowledge, patience and help. She is very smart and strategic and knows the market well. Ruthie makes you feel like a friend versus a client and always made time to talk with us and answer our questions, day or night. We found a beautiful home in Kailua and always felt she was looking out for our best interests. — MELISSA AND BRENDON MALONEY
Elite Pacific Properties
419 B Kuulei Road
Kailua, HI 96734
Cell: (808) 377-0443
Email: ruthie@elitepacific.com
www.RuthieK.com

Thomas Wilson
RB-22800
"I'd like to give the credit for my success and A BIG MAHALO to all of my Clients and the wonderful agents that I've had the privilege to work alongside." — THOMAS WILSON
Delivering Results with Exceptional Service is why Hawaii Business Magazine named THOMAS WILSON a Top Performer in real estate. Recognized as one of Elite's Top Producing Brokers, Thomas' ability to put together and close complex deals sets him apart!
As a Broker, Thomas specializes in representing Buyers and Sellers of Luxury Homes, Condos and Investment properties all while overseeing a broad Property Management Portfolio. This experience provides a competitive edge most agents can't match.
Get to know Thomas, your agent in Paradise!
Elite Pacific Properties
Cell: (808) 772-0790
Email: thomaswilsonre@gmail.com
Gretchen Booma

Realtor®-Associate, RS-72759
Gretchen Booma has been helping clients successfully close Hawai'i real estate transactions for over a decade. Skills gleaned from an international career in communications, marketing and investor relations, combined with a love for the land and life of the islands, make her consistently a top performer. Her superior customer service, attention to detail and clear communication set her apart in this competitive industry. Gretchen takes immense pride in the fact that her clients see her not just as a hard-working real estate expert but as a trusted advisor.
"Gretchen is a true professional who deeply understands every aspect of buying/selling properties in Hawai'i. She fully understood my unique investment needs from the initial stage, and with her clear communication skills, she guided me along the right path to find exactly what I was looking for. Most of all, her personal dedication during the whole process was extremely impressive, and I was able to trust her as a true partner."
Elite Pacific Properties
4211 Waialae Avenue. #106
Cell: (808) 469-7292
Email: gretchen@elitepacific.com
www.gretchenbooma.com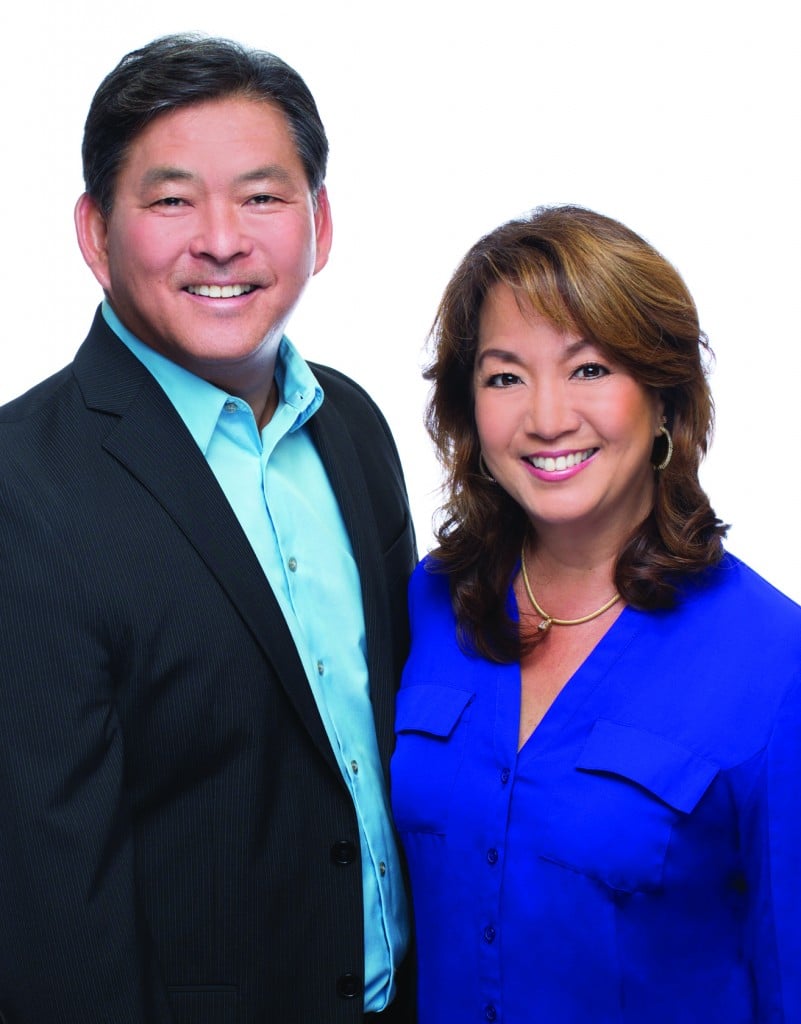 Dan Ihara
RA, SRES, CLHMS, CAPs, RS-65892
OUR MISSION STATEMENT:"To Honor God by serving others with the highest level of competency, care and compassion with uncompromising integrity ."
It was a single experience that turned a realization of great need into a passion for helping others. Dan and Julie created The Complete Solution for Real Estate, comprised of a family of businesses offering a continuum of services.
The Ihara Team's consultative approach to real estate helps families reach their real estate goals. They've built "The Complete Solution™" for Real Estate which is made up of specialists who focus on specific areas of real estate expertise. De-clutter Hawaii and Senior Move Managers assist with the downsizing of belongings and moving into a new home and HI Property Management helps professionally manage rental properties. Whether you need to Buy, Sell, Invest, Rent, De-clutter, or Move, The Complete Solution™ was built to solve the challenges Hawai'i families face as well as help build generational wealth through Real Estate.
Dan says, "Money is good for the good it does," therefore, they're excited about their first 501C3 non-profit, Silver Spoons, which was created to help older adults who cannot help themselves. Their goal is to help them with their physical environment, as well as socially and spiritually by re-connecting them back into the community.
Dan attributes this success to the Keller Williams systems, models, tools and training coupled with a unique team approach, state of the art technology and local knowledge. Dan has been in the Top 100 in Real Estate in Hawai'i for the past 12 years and is the only Hawai'i agent to be awarded the Senior Real Estate Specialist Outstanding Service Award given by the National Association of Realtors for his service to Hawai'i's kupuna.
"A sincere Mahalo to our clients, allied partners, talented team members, friends and family for your continued support and aloha. We've been blessed to be on this journey with each of you and thank you for the opportunity to share life with you, You've impacted our lives and allowed us to create a life worth living. We look forward to meeting with you, your family and friends soon. We'd be honored to serve you and help you reach your goals so please reach out to us today!" — WITH ALOHA, DAN AND JULIE

Keller Williams Honolulu
1347 Kapiolani Blvd., 3rd Floor
Honolulu, HI 96814
Cell: (808) 256-7873
Email: ihara@iharateam.com | www.iharateamhawaii.kw.com

Melanie Long
R, PB, GRI, ABR, CDPE, EPRO, RB-19045
Thank you to my family and friends for your referrals and business. It's such an honor to assist you all with your property purchases and sales. I certainly appreciate you all, and feel privileged for your business and your trust.
We started Pacific International Realty in 2006, and the goal was to always provide excellent real estate service. Now, years later as our small boutique-company has expanded and grown, we still keep the same vision as when we started. Excellent real estate service. We strive to go above and beyond for every client. What a dream it is, to help a first-time, property buyer become a home owner.
At Pacific International Realty we believe, with hard work and diligence we can make every transaction, a happy success. We truly enjoy what we're doing. We want to make a difference.
Our Pacific International Realty Agents are often Aloha 'Āina Award Nominees, and we're so grateful.
The year 2020 will certainly be remembered for many things. What a time in our Country, our world and our State. Our real estate industry has shown we have great strength and tenacity. We are good, hard working people. We created ways to get homes sold, find homes for clients, filmed virtual open houses, and walking tours too. We even found creative ways to supply homes with sanitizing wipes, face masks, gloves, hand sanitizer and footwear booties! We will get through this!
We send our prayers and hopes to all, and thank everyone who has touched our lives in both business, friendship as well as the people we have met crossing paths, simply sharing a moment of kindness. Even just a smile.
Pacific International Realty is a locally owned small business, proudly operating in Hawai'i. We care about Hawai'i, the 'Āina, and its people. We send our hope and prayers to all to be well, be safe, be strong, be giving, be helpful and encourage everyone to make a difference any way you can.
Me ke aloha pumehana,
Melanie and Charlie Long
Pacific International Realty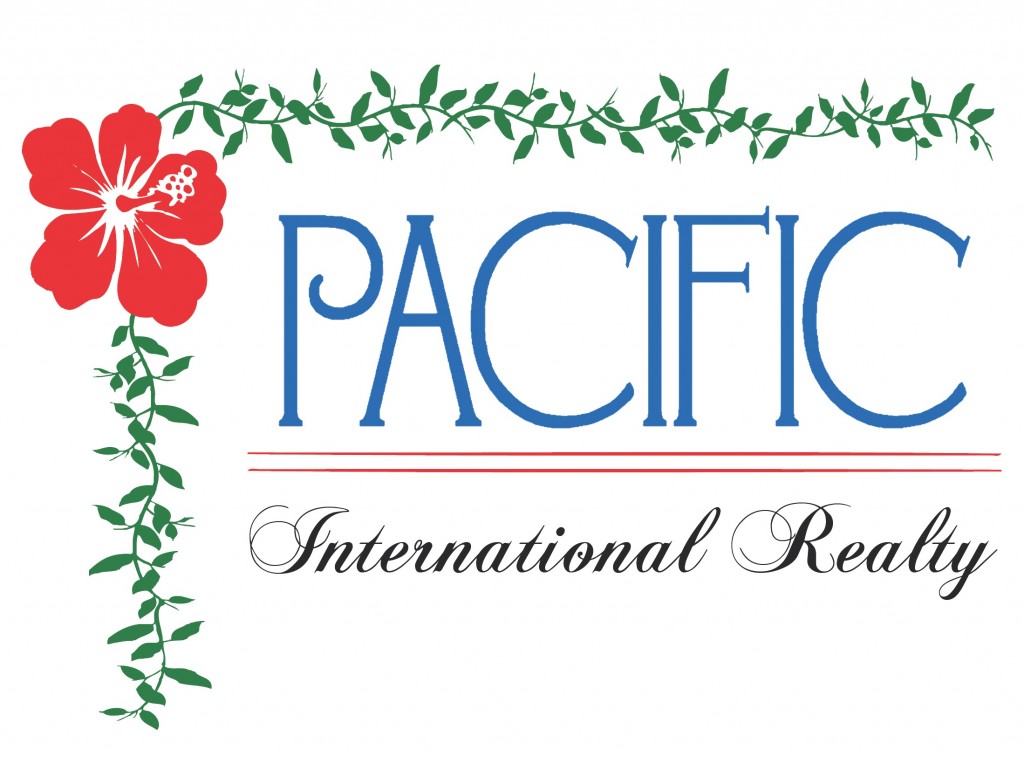 Pacific International Realty
7192 Kalanianaole Hwy. Suite #G-100
Honolulu, HI 96825
Cell: (808) 375-9223
Email: melanie@melanieleong.com
Judy Whitfield

REALTOR® VICE PRESIDENT HI License RB-22294 Accredited Buyer Representa­tive, Broker, Cer­tified Residential Specialist, e-Pro, Internet Professional, Licensed Associate Real Estate Broker, Seller Representa­tive Specialist, Home Staging ExpertTop Producer 2019, 2016, 2015, 2012, 2011
Judy's passion for the Hawaiian Islands and bringing people together through real estate is a natural fi t. Her twenty plus years in marketing, design and banking compliments her knowledge of the ever-changing real estate market. Judy brings a creative approach to problem solving and especially enjoys the challenges presented by complex transactions.
Her personal philosophy is that every home is a unique masterpiece, so she "tailor makes" her strategy for each property. Judy provides an uncompromising level of service to unite extraordinary homes with extraordinary lives.
In her spare time, Judy enjoys a healthy outdoors lifestyle that includes boating. She has also been actively involved with Soroptimist International, a world-wide volunteer organization for business and professional women who work to improve the lives of women and girls in local communities and throughout the world.
"I interviewed several real estate firms and decided to go with Judith Whitfield of LIST Sotheby's International Realty because of their superior marketing strategy and deep reach in the international market. I was not disappointed. Judith went above and all, and even staged my home very tastefully. Next came photography, drone aerial videography, a virtual tour, and a dedicated web site. The quality of which is second to none and humbles the competition. As a result, we actually received an offer "sight unseen" and quickly moved to escrow. I would like to thank Judith Whitfield and her team for their responsiveness and professionalism. Through the process I feel I have a partner. The friendships gained are an added bonus!" — DAREN TRUITT
"Judy was the best realtor that anyone could ever want. She was so knowledgeable on all aspects of the sale and dealt with professionalism, compassion and the skills that were needed during each step of the process. I would definitely recommend her for any recognition." —SUSAN MATTHEWS

List Sotheby's International Realty
4211 Waialae Avenue Suite 100
Honolulu, HI 96816
Cell: (808) 722-2024
Company phone: (808) 735-2411
Email: jwhitfield@listsir.com | www.OahuHomesToday.com

Esther H. Park
REALTOR® SENIOR VICE PRESIDENT HI License RB-21002 ABR CHMS CRS GRI SRSHighest Overall Sales – Company Wide, 2014-Present
As Senior Vice President and Realtor with List Sotheby's International Realty, Esther H. Park has made a name for herself within Hawai'i's real estate community. Widely admired by colleagues and clients alike, Park is known for her dedication to her clients, welcoming demeanor and extensive knowledge of the industry.
Throughout her career, Park, bilingual in Korean and English, has harnessed her deep understanding of Asian cultures to navigate her relationships with overseas clients. Her outstanding track record of achievement and conscientious, results-driven approach has singled her out as an industry leader and one of the top brokers for Hawai'i's high-end luxury condominium projects.
Every year Since 2014, Park has been recognized consecutively as a List Sotheby's International Realty Highest Overall sales Top Producer, an annual awards program that highlights distinguished individuals who provide exceptional service and market knowledge to buyers and sellers nation-wide.
Today, Park is an innovative leader in the industry, specializing in the high-end luxury market and multi-family apartment buildings. Since beginning her real estate career, Park's production has steadily and exponentially increased each year in business, with her 2019 sales production rounding out at $74,000,000.
Park has perfected the craft of building strong relationships with colleagues and clients alike, and has built a powerful global network over the course of her career. Integrity is at the core of everything Park does, ensuring the goals she sets for herself and for her business match the level of service and value she offers her clients.
In her role as Senior Vice President, Park embodies a results-oriented approach to business, setting a high standard for her fellow realtors. She brings with her a wealth of experience in the myriad of technical details required of escrow and closing sales, and is eager to share her skills and industry know-how with her List Sotheby's International Realty team members. As a seasoned professional, Park understands the challenges realtors just starting in the industry may face, and responds accordingly by providing guidance, mentorship and support.
Park also demonstrates a community-minded spirit, and is active in a variety of service initiatives around the state. She is an ongoing sponsor of the Sharing & Caring Foundation annual benefit dinners, which raises valuable funds for underprivileged children and families in Cambodia. She also volunteers for Aloha United Way, and actively participates in List Sotheby's International Realty's quarterly community service events. Her past service work includes beach cleanups and preparing meals for the homeless in Hawai'i.

List Sotheby's International Realty
4211 Waialae Avenue Suite 100
Honolulu, HI 96816
Cell: (808) 489-6733
Company phone: (808) 735-2411
Email: epark@listsir.com | EstherParkRealtor.com
Megumi N. Nekotani

Partner, Realtor, GRI, RB-21062
CONGRATULATIONS to Locations agent Megumi Nekotani for being named a "Top 10 Locations Realtor" based on her 2019 sales performance and production.
Since 2003, Megumi has been with Locations, where she has nurtured a significant client base, both here in Hawai'i and in Japan. Her stellar market knowledge and client service has won her numerous awards, including multiple "Top 100 O'ahu Agent" and "Client Service" awards, plus being named to Hawaii Business Magazine's Top 100. With her experience in the sales of many of the new high rise condominium projects, such as 909 Kapiolani, Allure Waikiki and the Ilikai Waikiki, she was named a Locations partner in 2016.
Originally from Osaka, Japan, she first fell in love with Hawai'i when she came during a family vacation. After attending Musashino Art University in Tokyo, she now lives in Kaimukī with her husband and two daughters. With her bilingual (Japanese/English) connections both in Hawai'i and internationally, she works very closely with many off shore clients around the world.

Locations
614 Kapahulu Avenue Suite 200
Honolulu, HI 96815
Cell: (808) 732-8487
Email: negumi.nekotani@locationshawaii.com
www.locationshawaii.com/megumi.nekotani
日本語でお気軽にご連絡下さい.

James S. Chan
(R), Partner RB-20132
CONGRATULATIONS to Locations broker and Partner James Chan for being a "Top 10 Locations Realtor" based on his 2019 sales performance and production. James has consistently ranked in the top 5 in his fi rm of 300+ agents and top 1% of O'ahu realtors with over 30 transactions closed per year. With over 17 years in the business, James started his real estate career in real estate appraising, where he gained technical experience on the valuation of property. At the age of 30, James became a Broker and shortly after earned the title of Partner at the firm. As a Partner, James still practices as a selling agent, but takes on increased mentorship and management roles to support and benefit the other agents in the firm.
James has a strong passion for education. He believes that empowering his clients with knowledge and a thorough understanding of the real estate process is important to building trust. He does not view himself as just a "salesman," but a counselor and advisor, assisting clients in processing very large decisions and helping them feel confident making those choices. Long term relationships have always been very important to James, and he perpetuates this core value through every decision he makes with his clients.
Real estate is James' career, but he constantly strives for well-rounded growth. He was part of the prestigious "Pacific Century Fellows" cohort, was a graduate of Pacific Business News' Forty Under 40 at the age of 30, and currently serves on the board for Big Brothers Big Sisters Hawai'i. He is the co-founder of the Rizen Hawaii Organization, bringing awareness and raising over nearly $50,000 in recent years for children's' organizations such as 'Make-A-Wish Hawaii' and 'Big Brothers Big Sisters Hawai'i.' James also serves in leadership roles at his church and acts as a mentor for a local non-profit, "Center for Tomorrow's Leaders."
Born in Rhode Island, but raised on O'ahu, James graduated from 'Iolani School and earned his Bachelor's at the University of California, Davis. His motto is to serve others with a gracious heart, as he was given so much undeserved opportunity growing up and just wants to pay that forward. His faith in Jesus is one of the main pillars in his life, and James attributes all his success and glory to God. James is an avid surfer, spear fisherman, and traveler. He loves using the creative side of his mind, and can often be found meddling with miscellaneous "DIY" projects around the house and with friends.
"Outstanding performance on the part of James Chan and Locations' team. I've dealt with many real estate agents in the continental midwest and Mr. Chan/Locations is, by far, the best realtor and home purchase process my family and I have encountered. All my questions were immediately answered or responded too quickly. Any service related to real estate purchase (e.g., moving household goods, cleaning a vacated residence, repairing broken or malfunctioning home items) is not only readily available, it is top notch in quality. Mr. Chan's process is friendly, professional and thorough. …Thank you, James and Locations!" — PHILIP H.

Locations
614 Kapahulu Avenue
Honolulu, HI 96815
Cell: (808) 551-7966
Email: James.chan@locationshawaii.com
www.JamesChanHawaii.com

Damon Rhys
(RB), MPIA, GRI, E-Proデ〡モン·リ〡ス (RB-23023)
Damon joined Sachi Hawaii Pacifi c Century Properties, LLC in 2014 where he achieved Top Producer in 2018 and 2019 and then forming The Damon Group, Sachi Hawaii in 2020. He holds a Master's Degree in Pacific International Affairs (MPIA), has over 15 years of international business experience working directly out of Asia, and speaks fluent Japanese. The Damon Group, Sachi Hawaii can accommodate buyers and sellers in numerous languages including 日本語,普通话, Spanish and French.
Damon's sales expertise includes adding value to your property through staging your home, executing a highly targeted marketing approach, and tapping his global buyer audience for each of his listings. Damon's proven sales record and market knowledge are ready to work for you, assisting with results driven performance and superior solutions suited to your needs. Including a recent sale of a Penthouse in a record 4 days and a marina home prior to listing, Damon's average days on market is amongst the lowest in the real estate industry in Hawai'i.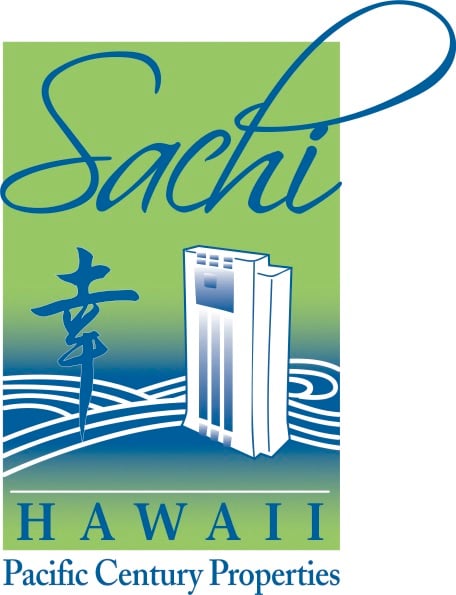 Damon Group
Sachi Hawaii – Pacific Century Properties LLC
Hawaiki Tower – Lobby Level, 88 Piikoi St., #301
Honolulu, HI 96814
Cell: (808) 358-2331
Email: damon@hawaiidamon.com
www.hawaiidamon.com | www.sachihawaii.com
Amanda Uchida

RS-75858
Amanda Uchida is a licensed full-time REALTOR® and Honolulu native, who is strongly committed to providing unparalleled service for her clients. Her business is founded on trust, dedication, and market expertise, which has contributed to her success, earning her status as a top producer in her company.
Amanda's ability to off er honest yet creative strategies, while accommodating to her client's needs, has earned her a fiercely loyal clientele base that have followed her throughout her career.
As a technology enthusiast, she understands that marketing methods and connecting people is an ever evolving art-form. "I strive to consistently improve, embodying today's innovative and technology-driven landscape." Amanda's end goal is to provide complete client satisfaction, by surpassing each person's expectations.
In the past seven years, Amanda has become esteemed in her community, highly regarded by both her clients and peers, as she continues to make a name for herself in Real Estate.
"Amanda measures her success in terms of client satisfaction and quality of service. Honest, hardworking, knowledgeable, personable, with that wonderful 'Aloha smile' of hers, she exemplifies the best of Hawaiian realtors."—BUYER KAKA'AKO CONDO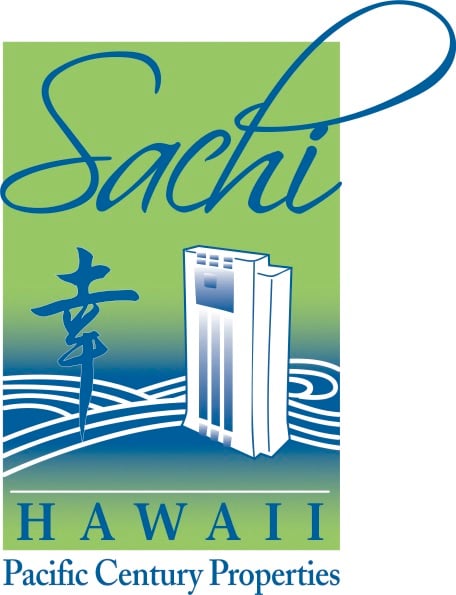 Sachi Hawaii – Pacific Century Properties LLC
88 Piikoi St., #301
Honolulu, HI 96814
Cell: (808) 779-7710
Email: amanda@sachihawaii.com
View the extended profiles of the Top Industry Leaders In Real Estate by island: