Top Industry Leaders In Real Estate 2020
Hawaii Business Magazine identified the leading real estate companies and invited them to submit their Top Performers for 2020.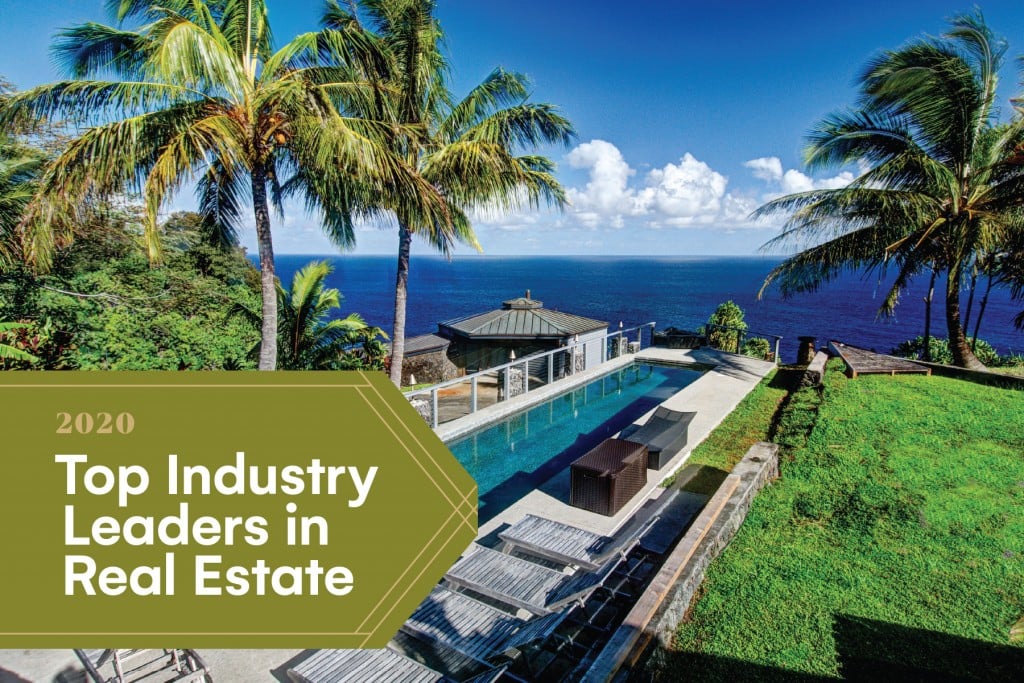 2020 Top Performers in Real Estate, Kauaʻi
Ilona Coffey

BROKER® RB 21090
Choosing to buy a house on Kaua'i is often a reward for many years of hard work. It's an emotional purchase, and realtor broker Ilona Coffey understands that desire to call Kaua'i home because she moved to the island 27 years ago for much the same reason. The move impacted her life in a positive way and she has made it her career to help others fulfill their own Kaua'i dreams too.
A competitive tennis player, Ilona lives an island lifestyle with her husband Scott and three little Chihuahuas. She has always loved real estate and design, and that led her to the successful career she has now.
Ilona is a top producer with Coldwell Banker, and was No. 1 in sales for all of Coldwell Banker offices on Kaua'i in 2019. She's an International President's Elite Award winner, which is the top 3% of Coldwell Banker worldwide, and past International Diamond Society award winner in 2017 and 2018.
As a certified Global Luxury Property Specialist and Luxury Home Marketing Specialist, she's positioned for the luxury market. A large majority of her clientele are buyers that are buying sight unseen. Though seeing a property in person is always ideal, Ilona will act as their eyes when they can't be there, so she's experienced and adept in using technology to help make that possible. An exceptional communicator, Ilona uses video during walkthroughs so clients feel comfortable and have a real sense of the property before making a purchase.
Ilona is a patient and supportive person, who is very knowledgeable of Kaua'i and its inventory. She goes out of her way to make the process as seamless as possible without any pressure, and only has her clients' best interests in mind. Anyone looking for a quiet island without the hustle and bustle will appreciate what Kaua'i has to offer when making the impactful decision to purchase, and Ilona is the best of the best when it comes to deciding who to work with when making that dream come true.
Coldwell Banker Island Properties
Cell: (808) 635-1495
Email: ilona@KauaiAgent.com
www.ilonacoffey.com
Sean Ahearn & Jim Karlovsky

Kaua'i Real Estate Brokers
It's with great gratitude and good fortune that we have been recognized as a Hawaii Business Magazine Top Performers designee, once again this year. It's quite an honor and we're humbled.
We really appreciate the trust and confidence placed in Ahearn Karlovsky by our valued clients – it's a significant responsibility and one that we take very seriously.
We're very grateful to all the folks at Elite Pacific Properties for their continued support and also grateful to the other Kaua'i Realtors and the various real estate professionals from escrow to inspection to lending that cooperated and participated with us in this past year's transactions. Thank you all very much.
Each transaction represents a huge effort by all involved and is a significant accomplishment in its own right. Best of luck to everyone in 2020 – stay safe out there.
Elite Pacific Properties
Princeville Office
5-4280 Kuhio Highway
Princeville, HI 96722
Cell: (808) 808-6373
Email: Aloha@AKKauai.com
AhearnKarlovsky.com
Joyce Wright Funk

REALTOR(S), RENE, CRS, GUILD, CLHMS RS-75384
Joyce is professional, prepared, responsive, communicative and is great at what she does assisting her clients. She has earned several respected distinctions over the years, including Certified Residential Specialist (CRS), Real Estate Negotiation Expert (RENE) – which is the first and only negotiation credential recognized by the National Association of Realtors- and is a GUILD level CLHMS designee with the Institute for Luxury Home Marketing for proven performance within the luxury real residential market.
Joyce is honored and grateful to be recognized by Hawaii Business Magazine as a Top 100 Performer in Real Estate. She feels very fortunate that she is trusted by her clients and colleagues.
"Joyce is a joy, a one-of-a-kind realtor and human being. Not only was she extremely professional, knowledgeable, and timely in following up on important matters, she was keenly sensitive to our needs and communication styles. From the onset, I felt I was working with a sister, someone who genuinely cares about the best interest of my husband and me. Joyce approached the challenges of our sale in a patient, honest, creative, and positive manner. If you are looking for a realtor who knows her stuff, negotiates intelligently and assertively, finds ways to uplift you, genuinely cares about you, and is tons of fun to work with, I'd highly recommend you consider Joyce."— NANCY
"Joyce went above and beyond the call of duty to get us into the home that we purchased. I strongly recommend Joyce for all your real estate needs as she knows what she is doing. She is very resourceful, knowledgeable and tenacious."— TERRY
Elite Pacific Properties
Princeville Office
5-4280 Kuhio Hwy, Ste. B103,
Princeville, HI 96722
Cell: (808) 639-2767
Office: (808) 589-2040
Email: joywright@elitepacific.com
www.elitepacific.com/agent/joyce-wright-funk/
Hannah Sirois

Realtor®-Broker, Partner
Thank you, Hawaii Business, for the honor of being named one of Hawai'i's Top Realtors. Once again, I am humbled to join such a coveted list of professionals. Over the last 35 years, I've had the pleasure of closing over 1,100 transactions, exclusively on Kaua'i. From residential properties to investment options, identifying the optimal property for my clients is not a job; it's a gift.
This year, I want to recognize the unsung heroes who guide and support the industry day after day: the staff and boards within the Hawai'i Association of Realtors, Kaua'i Board of Realtors and Hawai'i Information Service. Mahalo for your leadership, dedication and ability to support and adapt to the members' needs, particularly when unexpected events create a "new normal" for us all.
Elite Pacific Properties
3417 Poipu Rd #110B, PO Box 69,
Koloa, HI 96756
Personal: (808) 742-1191
Cell: (808) 639-2367
Email: Hannah@KauaiHP.com
www.SiroisKauai.com
Julie A. Black

Principal Broker, Realtor,RB-14203
Julie A. Black is the Principal Broker and owner of Kauai Dreams Realty. A resident of Kaua'i since 1976, she has more than 35 years of licensed real estate experience. Julie's extensive knowledge of the real estate industry and island community, enable her to provide exceptional value to her clients. Julie maintains an active presence in her community. She currently serves on the County of Kaua'i Board of Review and as president of the St. Catherine's School Advisory Board.
Julie has both the Certified Residential Specialist (CRS) and the GRI designation. Her most recent designation is the Certified Luxury Home Marketing Specialist (CLHMS) from the Institute of Luxury Home Marketing. Julie is a graduate of Santa Monica High School and the University of Hawai'i at Mānoa (BS). She is married to Milton "Jojo" Caspillo of Kapa'a, and has two daughters, Kela and Leilani. Call her today!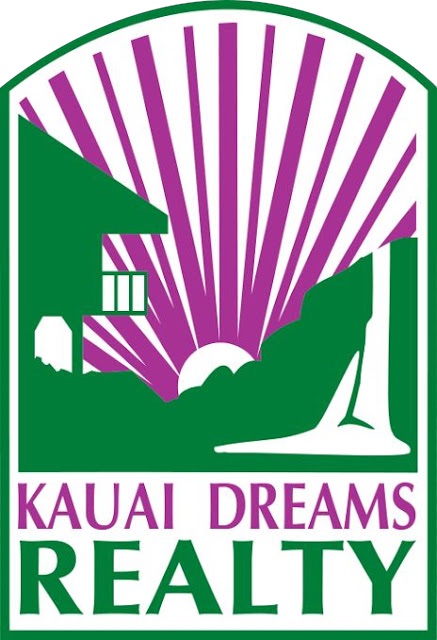 Kauai Dreams Realty
4-1435 Kuhio Highway, Ste. 2
Kapa'a, HI 96746
Tel: (808) 822-7774
Cell: (808) 652-6174
Fax: (808) 822-5218
Email: julie@kauaidreams.com
www.kauaidreams.com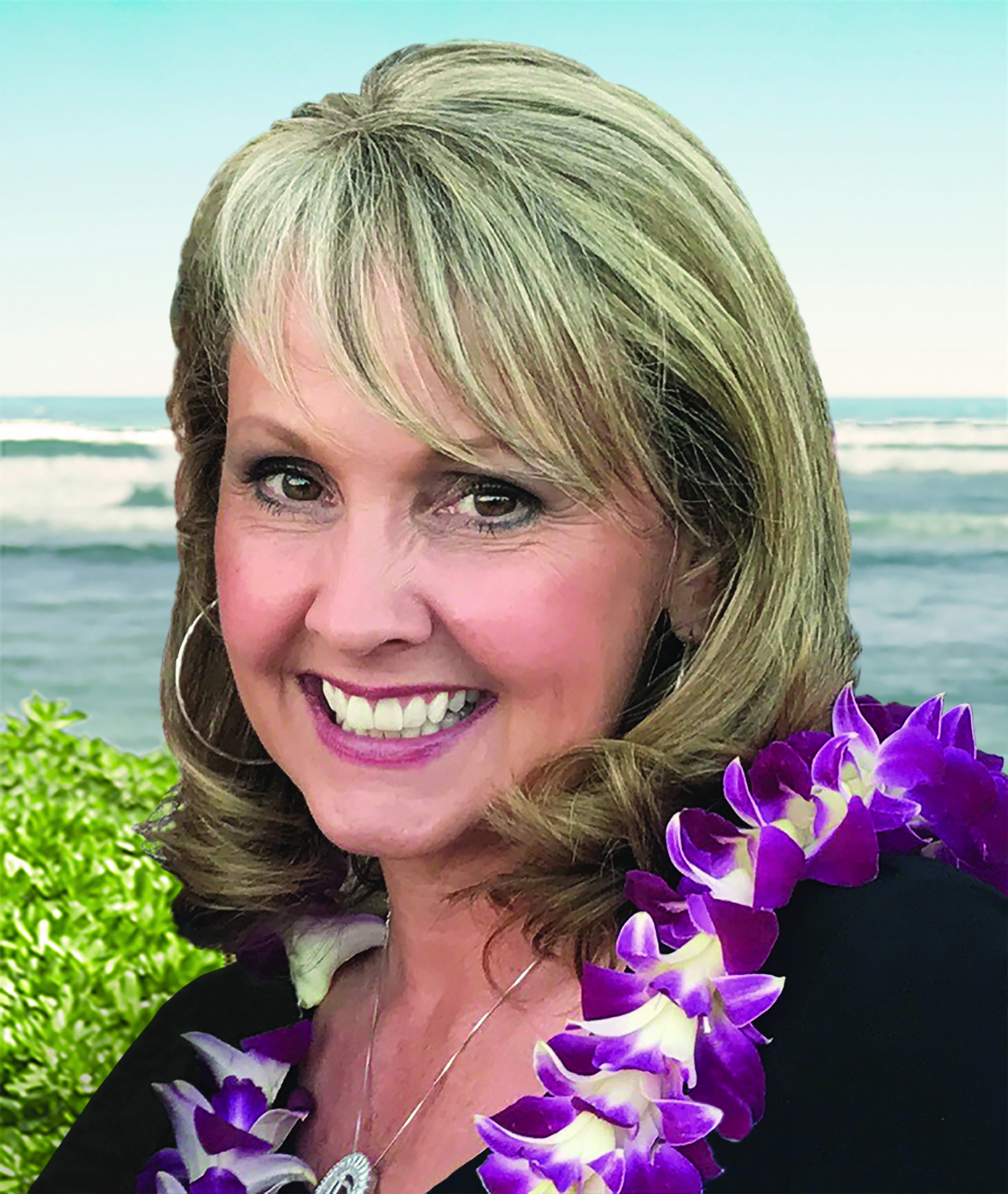 Danette Andrews
Realtor®(S), CRS, CLHMS RS-60907
Danette Andrews is a long-time top producing agent on the island of Kaua'i, having closed over $330 million in sales during the past 18 years. Danette's knowledge and expertise of Kaua'i's market combined with her exceptional service and integrity have resulted in her high level of success.
Most of Danette's business is generated through personal referrals and her clients' satisfaction is apparent when reviewing her achievements. Danette consistently ranks among the top five agents on Kaua'i and was most recently recognized as the island's #1 agent for her first quarter 2020 sales production.
"I would like to thank my clients for their ongoing loyalty and support. I enjoy sharing the incredible Kaua'i lifestyle with my clients and developing long term relationships built on trust. It is an honor to receive this recognition of my performance!"
To see what some of Danette's clients have to say about her, visit: www.danetteandrews.oceanfrontsir.com/client-testimonials

Oceanfront Sotheby's International Realty
Cell: (808) 635-7019
Fax: (808) 948-8069
Email: danette@KauaiLuxuryLiving.com
www.KauaiLuxuryLiving.com

Jacqueline Shockley
Sales Associate RS-76726
As one of Kaua'i's most dynamic and Oceanfront Sotheby's International top-selling and accomplished realtors, Jacqueline Shockley has quickly etched out her position amongst the upper echelon of real estate professionals specializing in high-end luxury sales. A born entrepreneur, Jacqueline's personal portfolio includes being a Residential Buyer, a Multi-dwelling Buyer, an Investment Buyer, Vacation Rental Buyer, and her all-time favorite…a Cash Flow Buyer!! She is an opportunist and attributes her life successes to being an outside-the-box "YES" thinker! Jacqueline's sheer optimism and ability to leverage her insights, knowledge, and savvy for her client's benefit has built her a remarkable track record of attracting unbelievable acquisitions and delivering successful results with aloha. She is dedicated to ensuring her clients receive a luxury experience with every transaction. Jacqueline welcomes direct cell phone calls/texts and appreciates working with Buyers and Sellers seeking an elevated real estate experience on Kaua'i.

Oceanfront Sotheby's International Realty
Cell: (808) 635-8889
Email: jacque@oceanfrontsir.com
www.oceanfrontsir.com

Yvonne Summerfield
Principal Broker/Owner ABR, ACP, AHWD, CIPS, CLHMS, CRS, CSP, ePRO, GRI, MCNE, MilRES, MRP, RENE, RPS, RSPS, SFR, TRC, LIC. #20090
Yvonne Summerfield is honored for a 13th year to be included in Hawaii Business Magazine; this year's 2020 Top Performers In Real Estate and previously 12 times as a Top 100 Realtor In Hawai'i. She is the only Realtor on Kaua'i to be recognized for a 13th time.
For the past 16 years, Yvonne has used her extensive market knowledge and skills to help her clients achieve their Kaua'i real estate goals, and has earned 17 real estate designations and certifications to better serve both buyers and sellers.
"I want to express my sincere appreciation and gratitude to the many valued clients I've had the privilege to serve, whether buying or selling; to my staff for their support; to the other top agents in our offices; and also my fellow Realtors with whom I share transactions; mahalo for your expertise and confidence. I look forward to working together again with all of you." — YVONNE
~ Kaua'i's #l Selling Realtor, Most Sold Transactions 2019-2015
~#l RE/MAX Agent In Hawai'i 2019-2013, 2009-2006
~#11 RE/MAX Agent USA 2019, 2018
~#31 RE/MAX Agent Worldwide 2019, 2018
"What more can you really say about Yvonne? She is an amazing real estate agent who has your back throughout. She really cares what's in your best interest and was always available to talk despite how busy she is. There is a reason you see her listings all over the island because she works hare/ at ii. We couldn't have asked for a better realtor and were grateful we chose her in selling our home. We highly recommend her for buying or selling. She was truly a delight to work with."—BRETT & KATHLEEN BENGER, KALAHEO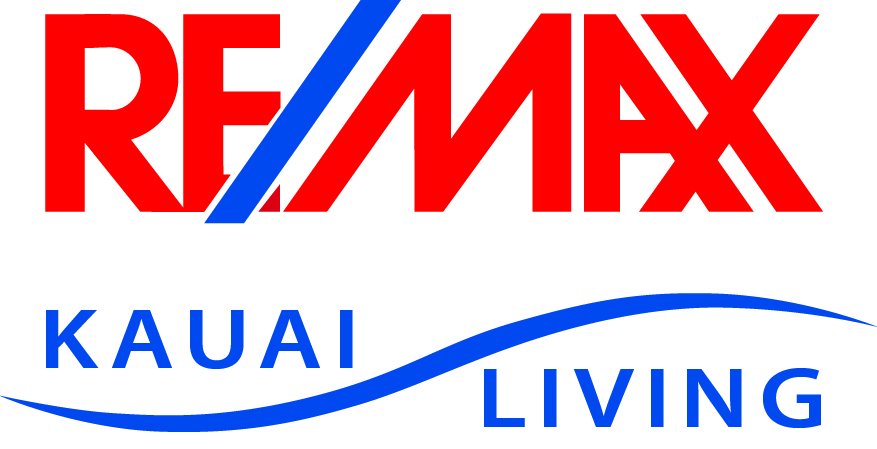 RE/MAX Kauai Living
Kalaheo Office: 2-2526 Kaumualii Hwy.
Kalaheo, HI 96756
Poipu Beach Office: 2253 Poipu Rd.
Koloa, HI 96756
Cell: (808) 346-7251
Email: ysummerfield@remax.net
www.yvonnesummerfield.com
Lynda Gill

CRS, ePRO, RENE, RSPS, SRS, RS Lic. #63088
Lynda Gill is a respected and accomplished real estate professional specializing in residential and resort property sales on Kaua'i. For over 16 years she's worked as a full time Real Estate agent building long lasting relationships with her clients, colleagues and professionals throughout the industry. She has earned clients' loyalty and colleagues' respect for her integrity and service, and for ensuring that even the most complex transactions are satisfying experiences.
Lynda and her husband went from "just looking" at Kaua'i real estate in 1992 to buying a vacation rental condominium in 1998 and then leaving Orange County, California in 2004 for their Kaua'i home. She knows from personal experience that buying or selling real estate is a not often done in a straight line.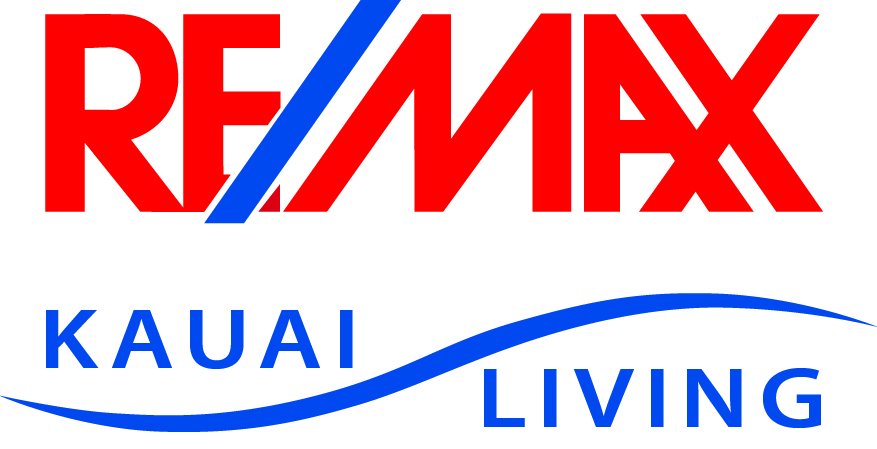 RE/MAX Kauai-Living-Poipu
2253 Poipu Road
Koloa, HI 96756 Island
Cell: (808) 346-0056
Email: Lynda@LyndaGill.com
www.LyndaGill.com
View the extended profiles of the Top Industry Leaders In Real Estate by island: