Top Industry Leaders In Real Estate 2020
Hawaii Business Magazine identified the leading real estate companies and invited them to submit their Top Performers for 2020.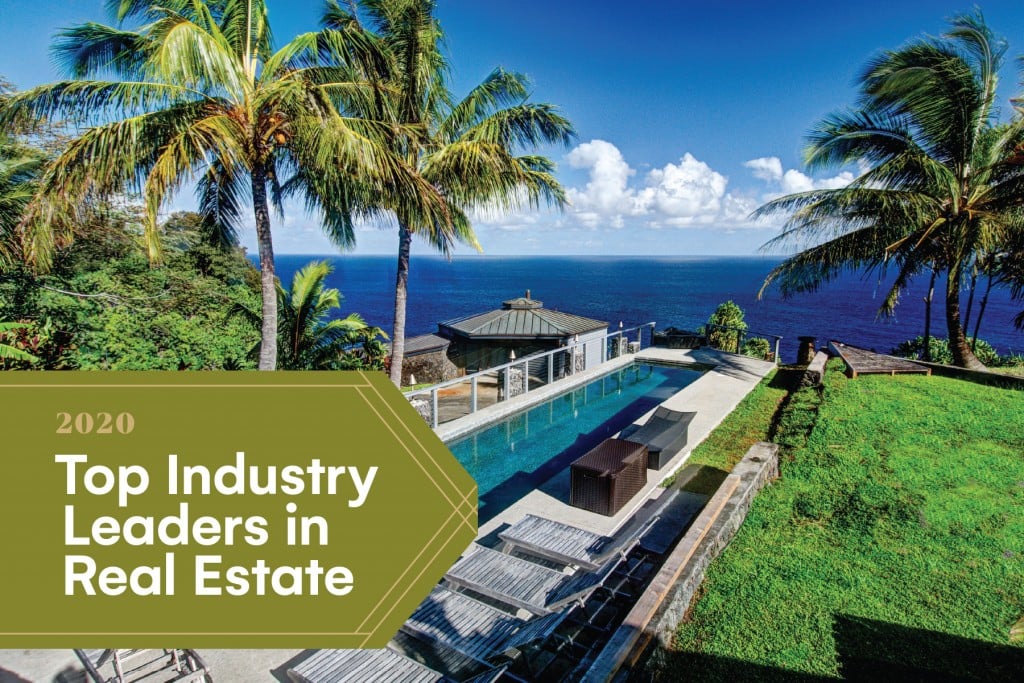 2020 Top Performers in Real Estate, Maui
Max Blair

R(S)-78173
Max has emerged as one of Maui's most effective real estate agents, tirelessly and enthusiastically working for the benefit of his clients. A top producing agent with Coldwell Banker Island Properties Global Luxury in Wailea, Maui, Max's in-depth market knowledge of inventory, trends, and his meticulous attention to detail serves his clients well and earns him top accolades in the industry.
In 2017, Max was elected into the International President's Circle for his top sales performance. In both 2018 and 2019, Max was elected into the President's Circle Elite, placing him in the top 5% of Coldwell agents worldwide. Additionally, in 2019 Max was also officially rated as Maui's top 3% realtor based on sales volume.
Max specializes in all aspects of Maui Real Estate including homes, condos, and land, and his high level of service helps his clients make informed decisions on their next real estate purchase or sale.
Coldwell Banker Island Properties
The Shops at Wailea
Cell: (808) 866-2334
Office: (808) 874-8668
www.MaxOnMaui.com
Dennis Rush

Realtor® Broker, RB-16109
Dennis has been successfully selling Maui Luxury Real Estate since the 1990's serving his clients with confidentiality and discretion. As a luxury property specialist, he has earned the elite status as a member of the Top 100 Realtors State of Hawai'i Hall of Fame in addition to the top 3% of all Maui Realtors. He was very fortunate to obtain the highest beachfront residential sale in 2018 at $22,800,000. His specialty is luxury oceanfront residential properties, as well as golf course & ocean view homes, condos, townhomes with or without vacation rentals in the beach town of Kīhei, and the exclusive Resorts of Wailea and Makena. He would love to be of service to you.
Elite Pacific Properties
Cell: (808) 280-0788
Email: Dennis@DennisRush.com
www.DennisRush.com
Robert R.Myers

Realtor® (S), SRS, RS-58532
Well known throughout Maui (and especially West Maui), Robert was once again honored as one of Hawaii Business Magazine's Top 100 Performers in Real Estate in 2020. Having achieved Top 100 status for the 11th time since 2008, Robert was also a Hall of Fame award winner last year.
Throughout his exceptional career, Robert has distinguished himself by providing exemplary service to both buyers and sellers of Maui property. He has garnered a number of accolades in Maui real estate since moving to West Maui in 2000.
Robert has many beautiful residences listed and available for immediate showings. Please call for dates, times and locations of his open houses, where he often offers some of his Mom's famous baked goods!
Please contact Robert Myers, Realtor (S), at (808) 283-3067 or Robert@MauiHomeSales.com, and visit his website at www.MauiHomeSales.com. You can also sign up for his widely read monthly newsletter at robert@mauihomesales.com.
Elite Pacific Properties
Cell: (808) 283-3067
Email: robert@mauihomesales.com
MauiHomeSales.com
Bradley S. MacArthur
Principal Broker, Co-Owner, RB-17807
Brad MacArthur is known as an industry leader among clients and peers on Maui. Born on O'ahu and raised on Maui, Brad has brought his commanding knowledge of the island's real estate market to each client for over 20 years. Brad's expertise in closing complicated transactions, oceanfront and resort properties, gives him a proven track record exemplifying that 'Experience Matters – Inexperience is Costly.' He has co-led the Wailea Realty Corp.+Windermere Real Estate team to be one of the fastest growing, top producing brokerage firms on the island. Brad's passion for golfing, surfing and kitesurfing fuel his connection to Maui and giving back to our island 'Ohana service organizations including Habitat for Humanity and The Maui Food Bank. Brad currently serves on the school board of St. Anthony's School in Wailuku.
"I thank my family, staff and dedicated team of agents for their support and my clients for their trust and friendship over the years in choosing me to meet their real estate needs on Maui, which I believe is the best place to live in the world."

Wailea Realty Corp. + Windermere Real Estate
The Shops at Wailea
3750 Wailea Alanui Drive, Suite B-16
Wailea, HI 96753
WaileaLuxuryEstate.com
Exclusive Board of Regents
Luxury Real Estate member for Maui
Office: (808) 879-1991
Cell: (808) 357-5000
Email: Brad@WaileaRealty.com
View the extended profiles of the Top Industry Leaders In Real Estate by island: