Top Industry Leaders In Real Estate 2020
Hawaii Business Magazine identified the leading real estate companies and invited them to submit their Top Performers for 2020.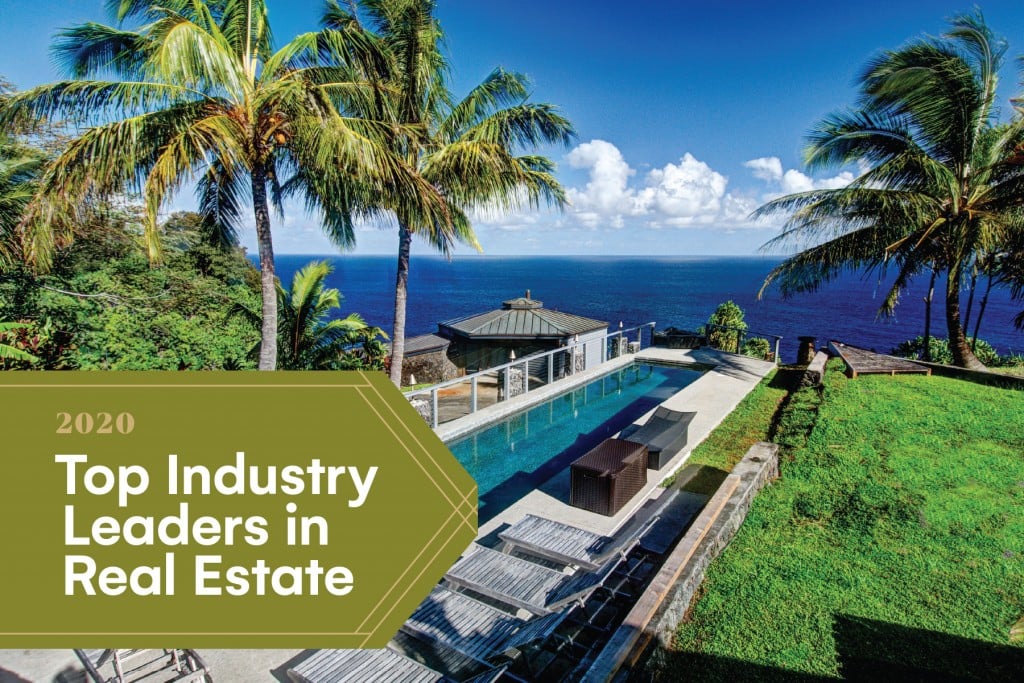 2020 Top Performers in Real Estate, Hawaiʻi Island
Renée H. Kraft

Realtor®, Broker, RB-23004
Named one of the best Hawai'i State Brokers Renee exemplifies exceptional Seller and Buyer representation in residential, condo, vacant lots, luxury, second home, and vacation income properties. She has more than 25 years of extensive Hawai'i Real Estate sales background. Top notch marketer, technology driven, skilled contract negotiator, impeccable attention to detail, integrity, concierge 5 star level of service, and stellar industry ethics are key in her day to day operations. Born and raised on the island of O'ahu Hawai'i has been her lifelong home. Graduate of La Pietra The Hawaii School for Girls. Baccalaureate degree from the University of Hawai'i at Mānoa in Psychology and Economics. Designations include Resort and Second Home Property Specialist, Accredited Buyers Representative, Graduate of the Graduate Realtors Institute, Sellers Representation Specialist. Member of the Rotary Club of Kona since 2005. Hobbies include paddle boarding, surfing, body surf, snorkeling, cooking, reading, gardening and creating tropical centerpieces.
"Renee Kraft has been wonderful in so many ways in helping us find our dream home. We never thought we would buy a home without seeing it in person and during COVID, but Renee made us feel comfortable and confident with her reliable virtual tours, along with answering all of our questions along the way. She is skilled in navigating the home buying process and is diligent in ensuring deadlines are met. Not only is she personable and dedicated, but she goes above and beyond to ensure that our needs were met. I cannot imagine buying a home without her and we are so grateful that she was recommended to us. She has truly blessed our family and become more than a realtor, but a friend."—DR. ERIC FENN AND DR. JENA UVALLE
"Renee is an amazing realtor who turned into my friend. I first worked with Renee in 2012 buying my first home. Since then, I have purchased and sold two more with her. She is not only professional and pleasant to work with, but she listens and really understands what her clients are looking for. Not to mention her sweetest fur companion, Rubi! I highly recommend Renee to help you transition out of your old and in to your new home!"—TIFFANI DUNN DMD
"I would definitely recommend Renee Kraft! This was not my first selling of a home though it was the first time I really felt the agent knew her business. She came to our initial meeting with very helpful information and explained her process in a way that definitely showed her expertise in real estate. Super responsive as if you are her only client. Renee took out all the stress and handled everything. The closing was well coordinated and her expertise with dealing with the buyers and any necessary contractors was smooth and professional. Thanks for helping me sell my house!"—DANI KNAPP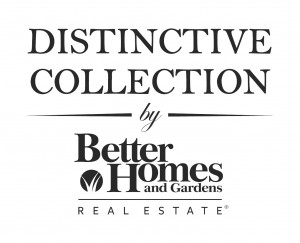 Better Homes and Gardens Real Estate | Island Lifestyle
68-1330 Mauna Lani Drive Suite 308
The Shops at Mauna Lani
Kahala Coast, HI 96743
Cell: (808) 345-2108
Email: Renee@SearchHawaiiProperty.com
www.SearchHawaiiProperty.com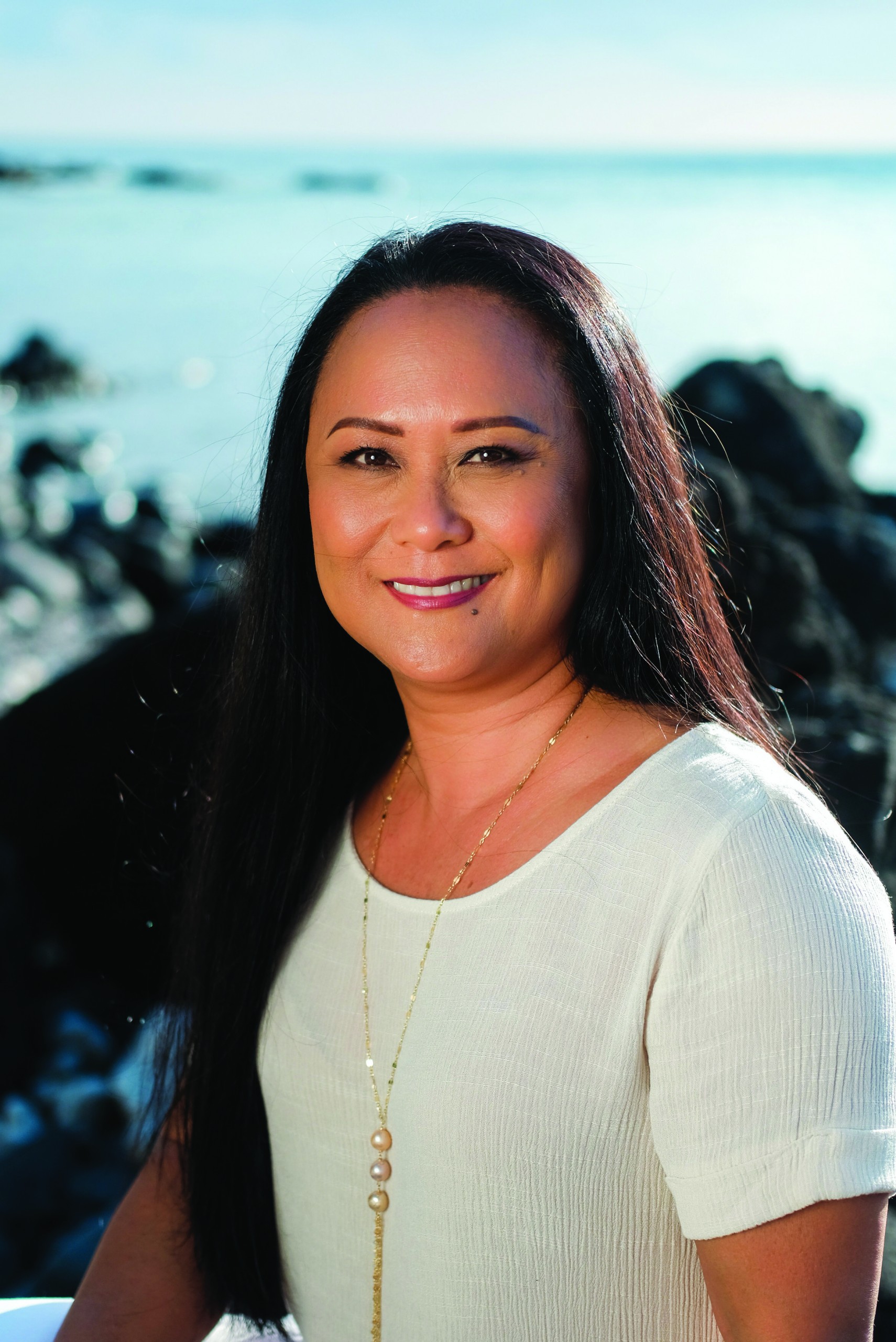 Jana Kaholoa'a
Realtor®, Broker, RB-21500
Coming from a family of entrepreneurs, real estate broker Jana Kaholoa'a learned from an early age the importance of a good work ethic. Her great-grandfather started local favorite Holy's Bakery and great-granduncle the historic Nanbu Hotel in the 1930s in Kapa'au, North Kohala on the Big Island. Kohala is her hometown of 51 years and is where she and her 3 children were raised. She is a student and Alaka'i, (leader) of Hula Hālau Kawehileimamoikawēkiu'ōkohala.
With more than 20 years of real estate experience, Jana is one of the top 3 agents in her office and builds her business on client referrals. She helps homeowners, from first-time homebuyers, to those looking for second homes and those wanting to relocate to the Big Island. Jana's work encompasses most areas of the island: Kohala, Kamuela, Waikoloa, Kona, Hilo, and the Kohala Coast resort areas. Her local knowledge also gives her an edge, as she is able to help buyers pick the home and town best suited for their lifestyle.
As a Hawai'i State Licensed Appraiser for 10 years, she has gained experience in evaluating properties through detailed market analysis and uses those techniques in her real estate business. Clients can take advantage of this expertise when deciding on a property to buy or sell, and she helps guide them with her honest and trustworthy opinion.
With integrity and dedication, Jana goes above-and-beyond to help clients from beginning to end, to get the transaction done on time and seamlessly. Her clients become family and she is there to help anytime, even after the transaction is completed.
"Mahalo a nui to my family, friends, and clients, I am very grateful for your support and referrals."
"Jana treated us like ohana throughout the whole sales process. She understood how sad we felt selling our Kohala family home of 60 years and how we wanted to make sure it went to another Kohala family. Jana was always patient and available with the correct solutions needed to finalize the sale, and she was so positive whenever we called her for advice. We were completely satisfied with her professional representation, and Jana became a valued member of our ohana."—BETTY K.
"As first-time home buyers, we had no clue as to where to start when looking for a home. Jana is very knowledgeable and helpful throughout, from start to finish, she was there to guide us through the steps. She communicated well with all parties, from our loan officer to the sellers, to escrow, and even arranged our house inspection for us, and was very flexible with our work schedule to get signing and closing completed. At the time we were pregnant, so the timing and stress was on, but everything went smoothly, and we were able to close and move into our new home 2 months before our due date. We are forever thankful for Jana's dedication in helping purchase our first home just in time to start our new ohana."—CHELSEA A.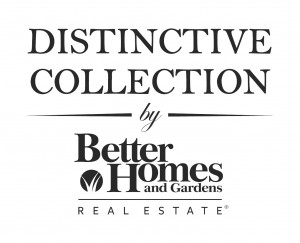 Better Homes and Gardens Real Estate | Island Lifestyle
68-1330 Mauna Lani Drive Suite 308
The Shops at Mauna Lani
Kahala Coast, HI 96743
Cell: (808) 895-1045
Email: Jana@BetterIslandLifestyle.com
JanaSellsTheBigIsland.com
Rick Oliver

REALTOR (Broker) RB-18823
I love living and working on the Kohala Coast and try to express this enthusiasm to all of my clients seeking to buy or sell real estate in Hawai'i. My real estate brokerage experience extends over a 33-year career. It includes brokering over 1000 transactions, both here in Hawai'i for the last 20 years, as well as where I'm originally from in Atlanta, Georgia.
Check out the Nohea at Mauna Lani (Noheaatmaunalani.com) development, where my client has involved my team in all aspects of land development, design, and marketing of the finished product. See the photos and videos that illustrate our attention to detail and marketing expertise. This development showcases luxury, single-family residences within an established resort that requires a high build quality.
Thank you to our clients that trusted us in 2019 with their real estate needs. My clients know that their interests and concerns are my own and that I will use all my skills to execute their vision.
"Rick's experience and professionalism has guided us in purchasing and selling many properties within the resort market. He stands out from all other brokers we've previously used!"— WAIKOLOA BEACH RESORT OWNER
"Rick and Lissette are a pleasure to do business with. They've made the sometimes complicated process of Hawai'i property ownership easy and pleasurable as it should."— MAUNA LANI RESORT OWNER
"We have thoroughly enjoyed knowing Rick and Lissette for over 15 years where they've become friends as well as trusted real estate brokers and managers. Our family would not consider a real estate transaction without their involvement."— MAUNA KEA BEACH RESORT OWNER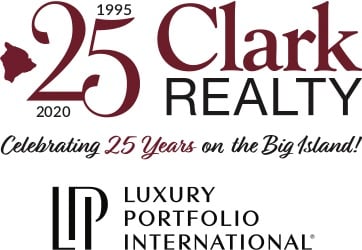 Clark Realty LLC
67-1185 Mamalahoa Hwy, Ste E128
Kamuela, HI 96743
Cell: (808) 960-7330
Email: rickoliverjr@me.com
www.HawaiiLuxuryResortProperties.com
Marco A. Silva

Realtor®, Broker, RB-20599, Certified Luxury Home Marketing Specialist®, CLHMS Certified Negotiation Expert, CNE Certified Residential Specialist, CRS
Marco facilitates high end sales and acquisitions of luxury real estate on Hawai'i Island.
Focusing his expertise on Kona's luxury real estate market, including Hualalai Resort and the resort communities of the Kohala Coast, Marco has extensive experience and knowledge of these affluent communities.
To put it simply, Marco SELLS high end real estate. He consistently ranks in the top percentages of Hawai'i Island Realtors for sales volume production and number of closed transactions.
A highly trained resource for his clients, Marco is a Certified Luxury Home Marketing Specialist, Certified Residential Specialist and Certified Negotiation Expert.
As part of the Coldwell Banker Global Luxury network, Marco is able to utilize Coldwell Banker's unparalleled global reach for his clients. Exemplary properties require extraordinary marketing.
Marco has built a tremendous referral network from past clients, friends and family, who appreciate his work ethic, attention to detail and personable demeanor. His Big Island roots and connections in the local community allow him the honor of working with clients who currently call Hawai'i home and those who join us from around the world.
Honesty and integrity are the two founding principles of Marco's business. His foremost concern is YOU and your family, and he works exceptionally hard to that end.
When you are ready to discuss high end real estate on Hawai'i Island, make sure you speak with Marco.

Coldwell Banker Island Properties, Kona
75-5799 Alii Drive #A3
Kailua Kona, HI 96740
Cell: (808) 557-8921
Email: Marco@KonaLuxuryRealEstate.com
KonaLuxuryRealEstate.com
"Kona Carla" Womack

Realtor®(S), GRI, CLHMS
Kona Carla, your prestige Hawai'i realtor since 2002, is in touch with both local and international clients from luxury properties to Kona coffee farms. Awarded Coldwell Banker International President's Circle, Hawaii Business Magazine's 2020 Top Performer and Most Transactions Award and is also an active Member of Luxury Home Marketing.
For expertise, knowledge, and professionalism with aloha meet Kona Carla.
Carla's expertise of the Big Island brings her the best skills to analyze your property value and guide buyers to procure their Hawai'i home. Specializing in Kona and Kamuela's luxury properties, homes, condos, and farms. Her business is based on over 75% referrals and returning clients. Most important to Carla is providing excellent service with aloha and professionalism. She is best known for her sincerity and accommodating nature.
Kona Carla: Growing up a California girl I always dreamed of Hawai'i. My first trip to Hawai'i was love at first sight. It's more than a tropical island; it's the lifestyle. Married to singer/songwriter Drew Womack, we are blessed with a daughter and a son.
I've been a property owner on the Big Island since 1986, and as a realtor I'm dedicated to providing you the best service, always with aloha in my heart.
I look forward to the opportunity to work with you. Please call or email me. Together we can explore and go above and beyond your Hawai'i home expectations.
A hui hou,
Kona Carla
"Carla Womack, aka "Kona Carla", has made our dreams of living and owning in Hawaii, a dream come true. You will not find a more friendly, super efficient realtor on the island, period! It is amazing how calm, knowledgeable, and effective she is. We are from California, and really felt what true "Aloha" is, going through the buying process with Carla. I can't thank her enough and recommend Kona Carla, as the Island calls her, totally fits, because she is what Hawaii and Aloha is all about. Again, if you "really" want to live the dream, get Carla on your team! If you don't believe me, I will show you my House! Five Stars /Two Thumbs up" — MIK'A SHAW
Carla did an excellent job in finding me my property in Kona and getting the deal closed!!

Coldwell Banker Island Properties
Cell: (808) 896-6768
Email: Konacarla@gmail.com
www.konacarla.com
Jenni Lee

Realtor®, RS-69239
The moment you meet her, Jenni Lee's tenacious energy will connect you to the spirit, beauty and romance of Hawai'i Island. And with over $20 million in sales in 2019 alone, Jenni feels she is just getting started! Having worked in the Kona real estate industry for over 13 years, and alongside her team, Jenni treats her clients to an unparalleled level of professionalism and customer service with ALOHA. After a decade of unprecedented success, Jenni Lee has brought a polished reputation to her exceptional representation of vacation homes, luxury estates, coffee farms, condos and vacant land. Jenni attributes her success to having found a balance between her career, her passion for animals, and supporting our Kona community by giving back to the Hawaii Island Humane Society. A portion of every sale she is involved with goes to help shelter animals. Jenni also donates her time to serve on the HIHS Board of Directors, and plays an integral part in the organization.
Speaking of animals, Jenni assists her clients in relocating their beloved pets to the island. She often arrives to pick up clients and their pets from the airport, ensuring a stress-free arrival. Jenni is also known for her outstanding staging talent that helps showcase any home or condo in the absolute best light. With classy island furnishings and accessories, she offers a complete staging package as a service exclusive to her clients. Escrows come about quickly once Jenni does her "magic"!
Jenni has built an exceptional website to provide clients with a wealth of useful, easy to access information. Whether searching for pet-friendly properties, VA Approved condos, Hawai'i county resources and Jenni's extensive network of Real Estate Professionals you can trust. You'll want to check her site at www.KonaLuxuryProperties.com.
The purchase or sale of a home is among the most important transactions anyone can make in their lifetime. Jenni stands ready to bring her expertise and enthusiasm to every aspect of the real estate process, and frequently becomes life-long friends with clients through the relationship they build during a transaction.
"To say that we are satisfied clients would be an understatement! Jenni Lee helped make our dream come true! We could not be more pleased with Jenni Lee's guidance and help through this process. We purchased our Kona condo, sight unseen, all the way from Michigan. She set our minds at ease, video chatting our options, answering our endless questions and concerns, and making us feel at home, 4,500 miles away! We feel as if we had a friend by our side the whole time and we could not be more grateful!"— MIKE & MARIA WALKER
Elite Pacific Properties
75-5905 Walua Rd., Ste. 9
Kailua-Kona, HI 96740
Cell: (808) 430-3022
Email: JenniLee@ElitePacific.com
www.KonaLuxuryProperities.com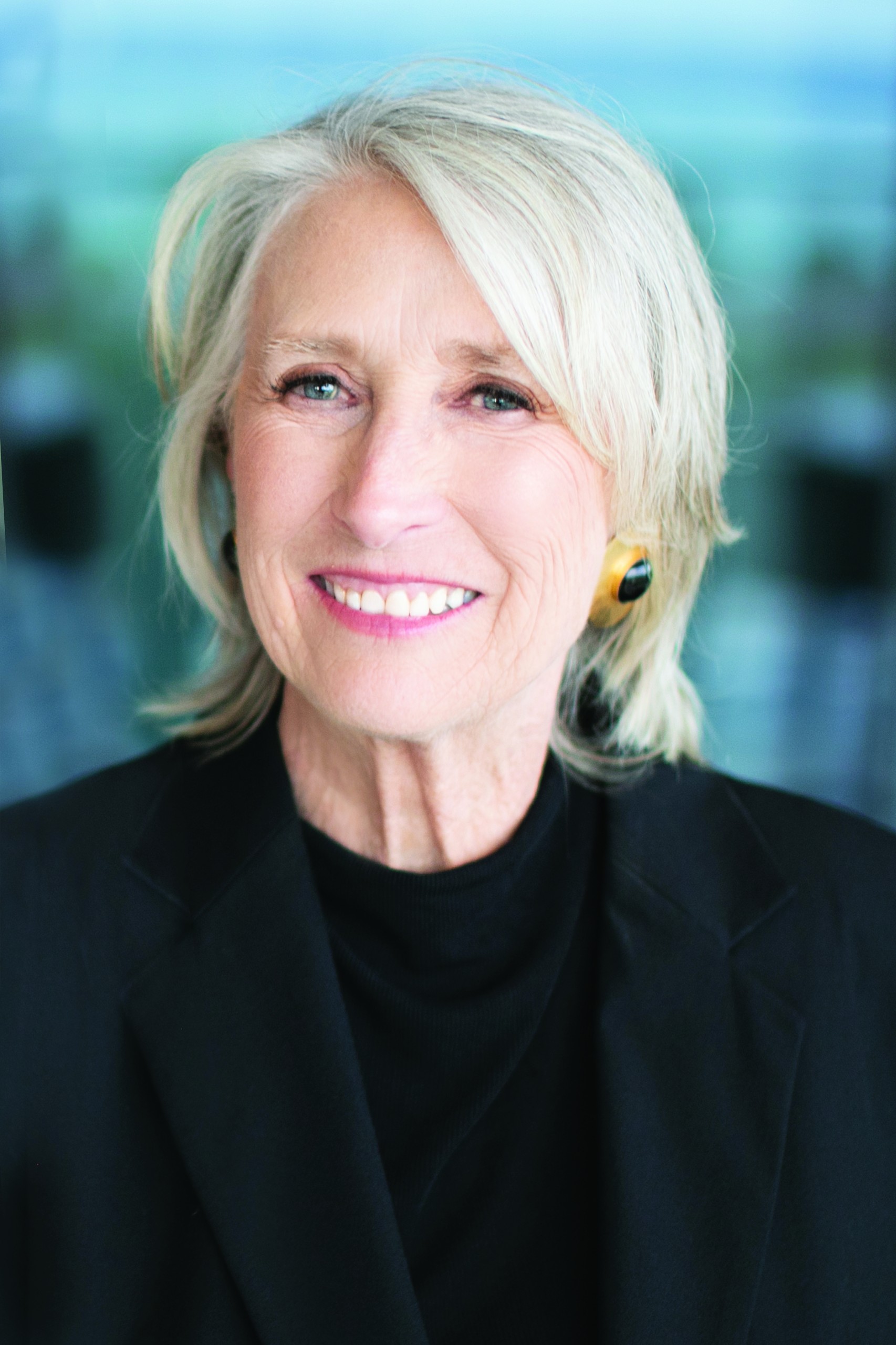 Donna Duryea

Realtor®, RS-62459CLHMS™, CRS, GRI, ABRLuxury Specialist, Senior Advisor
Born and raised in Honolulu, Donna Duryea will tell you that the spirit of Hawai'i is alive in every fiber of her being. As one of the island's premier real estate professionals, Donna thrives on helping others make the most of their buying and selling opportunities here in paradise.
Her deep connection to this island home coupled with an unsurpassed mastery of real estate is what sets Donna apart from the crowd— and considering her compassionate character, it's easy to see why Donna has developed so many great friendships with her clients and peers over the years. Anyone who has worked with Donna will attest to her friendly and caring nature, her unparalleled devotion, and her meticulous concern for her client's interests.
Donna has been recognized as one of Hawai'i's Top 100 Realtors for the past 5 years in 2015, 2016, 2017, 2018 and 2019. With a career spanning 17 wonderful years on Hawai'i Island, Donna has returned to her roots on O'ahu by expanding The Duryea Group within Elite Pacific Properties to specialize in the luxury Honolulu market. Now in both markets, Donna and her team bring leading expertise and the finest client care.
If you are thinking of buying or selling real estate on O'ahu or Hawai'i Island— whether a primary residence, vacation home or investment property, Donna Duryea is the professional who fully captures the spirit of Hawai'i in her service. Her knowledge, skill, and most of all kindness, will undoubtedly bring you the most exceptional buying or selling experience.
Donna proudly serves the real estate needs of residents of Hawai'i Island, as well as her home island of O'ahu.
Elite Pacific Properties
Ranked Hawai'i's Top 100 Realtor
Cell: (808) 987-4511
Email: donna@donnaduryea.com
DonnaDuryea.com
Erik Jacobson

REALTOR®, RB-21678
The Jacobson Team works together on the West side of Hawai'i Island. Erik & Romy Jacobson have called Hawai'i home for over 25 years and truly enjoy sharing their love of the island and the lifestyle with their clientele. Whether working with island residents or folks coming from the mainland, the joy of helping people achieve their real estate dreams is what drives this husband & wife team.
"We love where we live and what we do everyday! It is an honor to work with such amazing clients and colleagues."— ERIK & ROMY
Besides working as successful REALTOR®s, the team enjoys time sailing, traveling, spending time with their new puppy, and taking in a live concert whenever they can.
Elite Pacific Properties
Hawai'i Island
Cell: (808) 345-9033
Email: erik@elitepacific.com
www.BigIslandHomeSolutions.com
Yvonne Khouri-Morgan

Realtor® BrokerMauna Lani Portfolio, BICSenior Advisor, Hawaii Resort Residential Sales, RB-13392
An avid golfer and scuba diver, Yvonne Khouri-Morgan lives the lifestyle of the Big Island's luxury resort communities. Arriving to Hawai'i in 1979 from New Zealand, she fell in love with Hawai'i's oceans, climate and beauty, and calls the Four Seasons Resort at Hualālai home. For the past 40 years as a real estate professional, she has similarly helped clients find their dream homes on the Kona-Kohala Coast of the Big Island.
Yvonne consistently places among the Top Realtors of Hawai'i and in Hawaii Business Magazine's Top 100 Realtors year after year. Her specialty includes luxury homes and condos in the resort areas of Mauna Kea, Waikoloa, Hualālai, Kūki'o, Mauna Lani and Kohanaiki.
Her experience, professionalism and honesty is what sets her apart, as well as her deep understanding of the different resorts. Yvonne knows the nuances between each one, so she uses that expertise and firsthand knowledge to find the property that most matches her client's desires.
Elite Pacific Properties
Cell: (808) 937-4466
Email: yvonne@alohalife.net
www.HawaiiResortLuxuryHomes.com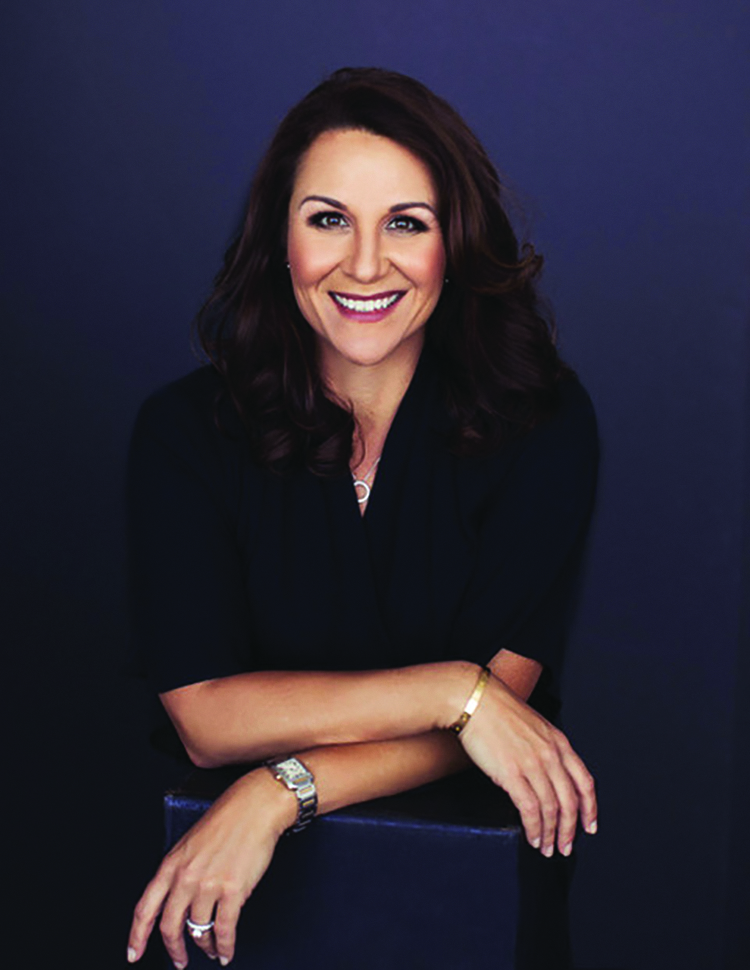 Nicole Vincent
Realtor®-Broker, MBA, CLHMS RB-20189
There are many who claim to be Hawai'i luxury property experts, but Nicole has the track record, island heritage and unmatched experience to have earned the title. Licensed in 2002, Nicole holds the distinction of being among the top producing real estate agents for Hawai'i Island and Statewide.
Nicole specializes in luxury estate properties along the Big Island's Kohala Coast. Her extensive local knowledge and real estate acumen are extremely valuable assets in helping her clients achieve their own unique vision of the perfect island lifestyle, from upcountry Waimea to the coastal resort communities. Her professional and personable nature makes her an unparalleled resource and advocate for those looking to buy or sell luxury property on the Kohala Coast. In her free time you will find Nicole on the ocean with her family deep sea fishing, stand-up and paddling canoe.
Elite Pacific Properties
68-1400 Mauna Lani Drive, Suite 108
Kahala Coast, HI 96743
Cell: (808) 895-5455
Email: nicole@nicolevincent.com
www.nicolevincent.com

Rebecca Keliihoomalu
Real Estate Broker RB-19834 President and Founder of The Rebecca K. Collection
A successful and positive real estate experience resulting in lifelong relationships is always my goal. I take pride in the years of honed negotiation skills, expertise and knowledge accumulated as a lifetime entrepreneur and multi-business owner; all of which I contribute and finesse to the benefit of my clients. These strengths allow me to provide unparalleled representation which has earned me the gold standard of excellence for impeccable service and a reputation for integrity. Personal connections cultivated over many years combined with the latest in technology, allow me to masterfully showcase properties worldwide. My love and knowledge of Hawai'i and its people are rooted in a long love affair with a deep appreciation of the history, language, diverse cultures, and lifestyles which my clients embrace and admire. From luxury real estate to hidden gems, historical landmarks to ranches, farms and ocean frontage, I am your trusted advisor providing you with the distinction and elevated prestige of The Rebecca K. Collection.
Elite Pacific Properties
Senior Advisor, Island and Statewide Top Producer
Here For You. Be Safe. Be Kind. Look Forward.
Cell: (808) 895-1156
Email: RebeccaK@elitepacific.com
www.elitepacific.com

Tomoko Matsumoto
Realtor®, Principal Broker, RB-20042
Tomoko Matsumoto is a fixture at the top end of the Kohala Coast market — not only to buyers and sellers but to the development and investor communities. Her combination of financial acumen and exhaustive market experience is more than a differentiating attribute; it is the driver behind an impressive client list and property portfolio.
At the esteemed Mauna Kea Resort Tomo plays a central role bringing to market the most desirable beachfront condominiums in all of Hawai'i. Set directly on the island's best beach, Hapuna, these stunning residences enjoy an unrivaled location and amenity set. Prices range from $3.1 to $8 million. There is also a collection of spacious estate residences now under construction, from $5.6M.
To learn more about these offerings, along with a host of significant private offerings in the area, contact Tomo and her team at either MaunaKeaLiving.com or at HapunaRealty.com.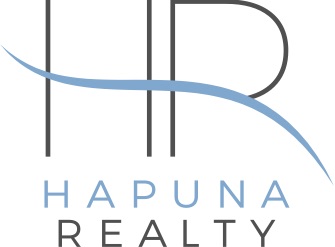 Hapuna Realty
68-1330 Mauna Lani Drive Suit 130
Kohala Coast, HI 96743
Cell: (808) 557-8689
Email: tomo@hapunarealty.com
hapunarealty.com
California Real Estate License (BRE# 01874134)
Bilingual in English and Japanese
Leiola Augustine

Realtor®, Broker in Charge, RB-20619
A big MAHALO goes out to all of my loyal clients, friends and family and community who continue to support and refer me! An achievement such as this does not come without sacrifice, hard work and the support of others. Throughout my years in real estate they have seen me grow from a real estate assistant, to a licensed Realtor, to a licensed real estate broker, to a Broker In Charge and on to be consistently ranked as one of the top real estate agents in the state of Hawai'i.
Having worked in real estate since 2005 I've learned that everyone sees real estate differently. Some see it as a place to call home. Some see it as an accomplishment as it is the biggest purchase or sale they will ever make. Others see it as a way to build wealth and achieve financial freedom. I see real estate as a medium that rewards those who blend honest, hard work and creativity. It's a combination of providing clients with creative business strategies, putting in the hard work to help them achieve their goals, diligence and adding fun into the equation as the secret to all of our successes.
I'm not just finding the right house for a Buyer or finding the right Buyer for a listing. I'm guiding buyers and sellers through negotiations and giving them options to choose from. I'm using strategies I've crafted over a decade and a half of negotiations and imploring new and current market trends to buy or sell their desired property. Also understanding my clients goals and perspective on real estate helps me to successfully serve them so they can take that next step in life.
I appreciate those that believed in me, encouraged me through the process and I look forward to continuing to serve my community!

Hawai'i Life Real Estate Brokers
Cell: (808) 895-5570
Proud Board member for Habitat for Humanity Hawaii Island

Realtor (B), RB-17031, ABR,CRS, GRI, SRES, ePRODenise Nakanishi

When it comes to moving property on the East side of Hawai'i Island, Team Nakanishi has their fingers firmly on the pulse of the market. Under the watchful eye of Denise Nakanishi, Team Nakanishi's sales numbers have surpassed 1,100 since Denise began her career in 1990.Denise attributes the genesis of her success to the discipline she learned as an active duty military officer. "The military taught me the value of hard work, but I also learned that you can accomplish a great deal more by working together, setting goals and taking "mission orders". I learned to discover ways to get things done instead of looking for reasons you can't succeed. I've learned to be mission-oriented. When I put a client in my car, I remind them that I'm on a mission…and to stop me if they get hungry or thirsty." One value "Major Mom" tries to instill in her team is never to "sell" anything. "I feel our job is to assist. We treat our clients like they are family".
Denise has been recognized by industry experts with awards such as: Best of East Hawai'i – Real Estate Agent, Best of Zillow, and Realtor of the Year, just to name a few.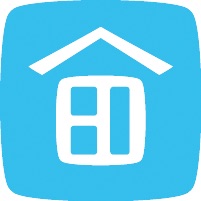 Hawai'i Life Real Estate Brokers Hilo Office
503 Kalanianaole Street Building 1
Hilo, HI 96720
Cell: (808) 936-5100
Email: Denise@Hawaiilife.com
Joni J. Metzler

Owner-Principal Broker
For more than 30 years Joni has specialized in resort project sales along the Kona-Kohala Coast, representing the most successful development projects while creating a strong and loyal client following along the way.Prior to opening her own company, Joni was a top producer at Kohanaiki, where she was Director of Sales and Principal Broker, MacArthur and Company Sotheby's International Realty and the top agent at Hualalai Resort from its inception in 1995.
Joni is a longstanding member of the National Association of Realtors, the Hawaii Association of Realtors and the West Hawaii Association of Realtors.
Devoting her time and energy to a variety of personal, civic and philanthropic causes and supporting the local community through various means rounds out Joni's very active life. She loves the outdoors and is an avid cyclist, both road and mountain biking, including several top medals in triathlon and Xterra events statewide. A key part of their modest family cattle ranch on the slopes of the Kohala Mountains, she enjoys horseback riding and handling the herd of black angus livestock, including breeding, birthing, roundups, branding and all that comes with the ever-changing challenge of raising beef cattle for market. Rounding out Joni's outdoor pursuits are fresh and saltwater fishing, snow and water skiing, golf and the always evolving adventures with her husband John and their close-knit family.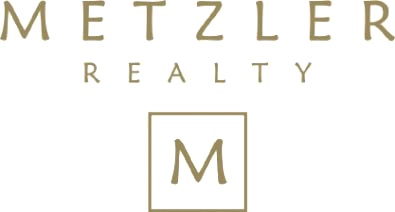 Metzler Realty
P.O. Box 33
Hawi, HI 96719
Cell: (808) 640-6832
Email: Joni@MetzlerRealty.com
Justin Marshall

RS-80144
As a Big Island Boy, raised in Kona Town, Justin Marshall brings a refreshing feel to doing business on a smooth level with an island fl are. Growing up on the Big Island, he was very involved in sports and outdoor activities especially if it had to do with the ocean. With a love for this land and a vast knowledge of all of the Big Island, Justin can adapt to all of your individual needs to find your dream property, or find the buyer specifically looking for that type of property you happen to be listing. His ability to network, paired with extreme determination drives him to succeed for everyone he works with. Justin spent several years in the mainland in retail as well as doing real estate development. He was able to expand his horizons to have a great feel for people from many different places. He's a people person with a great attitude and has a very sharp eye and mind for detail. Justin's connections in many fields of construction, real estate, hospitality, and many other industries, ensure he can quickly solve any problems that may arise in a transaction. Give him a call and be ready for a great real estate experience, island style.
"Justin has deep local knowledge of the Big Island. After a couple of days it was apparent Justin understands all aspects of the real market. Most importantly, Justin gives well thought out, honest answers and opinions that are crucial to making intelligent decisions."— FERRIS SUER
"Justin was a terrific realtor. For long-distance transaction it went very smoothly. Communication was very prompt. He did a super job negotiating the final sale price, which, I feel, was a reasonable compromise for both parties. All in all I would highly recommend Justin for your real estate needs on the Big Island."— LISA VOGEL
"Justin was Extremely, helpful, professional, knowledgeable, friendly, and a great boat captain, help negotiate the beat possible price and structure"— KEN CHURCHILL

Premier Island Properties LLC
75-5995 Kuakini Hwy #605
Kailua Kona, HI 96740
Cell: (808) 657-8736
View the extended profiles of the Top Industry Leaders In Real Estate by island: