West Oʻahu Magazine 2021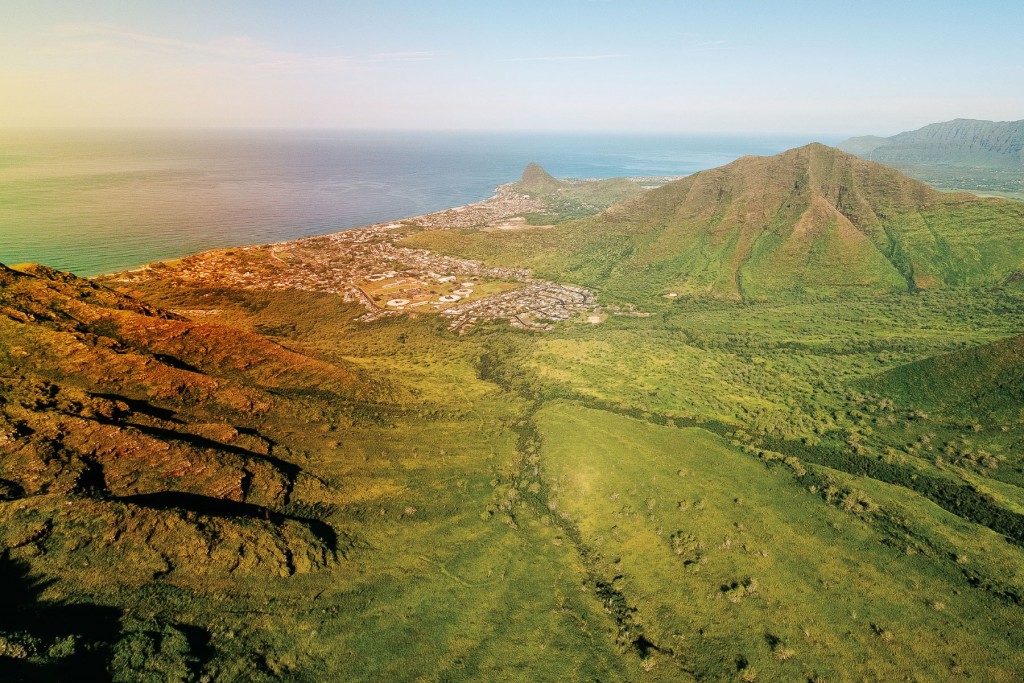 Greater Access to Healthcare
Hawai'i Pacific Health completes phase three of its cancer center, and Kaiser Permanente is opening a health hub in Kapolei this year.
The Hawai'i Pacific Health Cancer Center at Pali Momi Medical Center officially opened in 2017 as the only comprehensive cancer center serving Central and West O'ahu. The center was developed in three phases, and this year will see the completion of its third and final phase.
"Phase three will bring all of the providers together in one area to provide multi-specialty care," says Pali Momi's COO, Barb Craft. "We will also bring social workers into the space, and include palliative care services for those dramatic changes in life that need careful management."
Phase three will allow patients to be able to see their medical oncologist, get lab work done or radiation treatment, and see all of their physicians in one space. This eliminates the need for a patient to go from one building to another to receive care, or calling different doctors for visits on different dates in different places. Now, all of the patient's physicians can share information and meet with the patient together in one location.
"It's really very patient centric, which has not always been the case in years' past. It's usually been physician centric," says Craft. "For example, in the past, if a patient sees their urologist for prostate cancer, but multiple areas of their body has been affected, my urologist might prescribe a medication or oncologic treatment that could potentially be at odds with other types of cancer I have developed. Now, all of these specialists are in one area and able to discuss a plan of care for the patient."
The state-of-the-art facility and increased emphasis on patient-centered care is a calm, healing environment that will help make things easier for cancer patients. "It's an extraordinary opportunity to bring all of these sub-specialties together in one place to treat cancer and to help a patient through a very difficult time in their life," says Craft.
Another hub for healthcare, Kaiser Permanente will be opening a new 40,000-square-foot medical office in Kapolei in April 2021. It will offer primary and specialty care and prevention and wellness programs under one roof, and open with a minimum of nine primary care providers.
"This facility will bring forth a lot of services to our community, including primary care, OB-GYN or women's health, and behavioral health," says Dr. Marcus Iwane, chief of West O'ahu Medical Office at Kapolei. "We'll have diagnostic imaging (which includes X-ray, ultrasound and mammography), a lab, along with a pharmacy, and we're excited to be offering an urgent care with extended hours for our members."
This new medical office will serve as a medical hub for area residents. When the new facility opens, the existing and much smaller Kaiser Permanente facility in Kapolei will be closed to primary care and all resources will be shifted to the new one. In an effort to heal mind, body and spirit, the building was also designed with an outdoor path, which walking three times around equals 1 mile. The walkway is surrounded by gardens, and incorporates unique artwork that highlight the beauty of the land and Hawaiian culture.
"The building itself is a piece of art," Dr. Iwane says. "It's just a beautiful looking building, but incorporating all these elements of culture and incorporating all these elements of new technology to help facilitate care delivery is just an added bonus, and we're really excited. We're hoping that our community will be excited with us, because this facility is not just for us and it's not just for Kaiser Permanente. It's for the entire community, so we hope bringing forth this clinic will help us to unite and really uplift the health of our entire community."
Kaiser Permanente Expands West Oʻahu Health Care Services
Healthy change is coming soon to West Oʻahu
Scheduled to open on April 5, 2021, Kaiser Permanente's West O'ahu Medical Office at Kapolei will be more than three times larger than our current Kapolei clinic and will make health services more accessible to members in the growing West O'ahu community.
The 40,000-square-foot facility will offer primary care, mental health services, imaging, lab, pharmacy, women's health, and prevention and wellness programs, with urgent care and extended hours for greater convenience. The state-of-the-art facility will link doctors and members to the latest technologies in a spacious, soothing environment designed for healing.
The West O'ahu Medical Office at Kapolei will also be the first facility in Hawai'i to use the NextGen Health Hub care model, which integrates care into our members' lives and enhances the health care experience by featuring technology that helps maximize members' visits, evolves in response to their changing health care needs, supports care team collaboration and contributes to providing high-quality care.
Our commitment to total health extends beyond the doctor's office to improve the well-being of the communities we serve. We designed the West O'ahu Medical Office at Kapolei to provide care and services under one roof, so members no longer need to drive across the island to get an X-ray, lab tests or pick up prescriptions.
Learn more at kp.org/westoahu.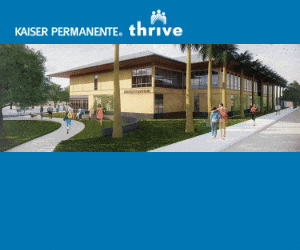 Comprehensive, Personalized Specialty Care for Central and West Oʻahu
For the last 30 years, Pali Momi Medical Center has delivered many medical firsts for the residents of Central and West Oʻahu.
Providing access to quality health care close to home for the communities in this region of the island was the vision of Pali Momi founder Dr. Joseph "Joe" Nishimoto, and his vision continues today as the medical center works toward its mission of creating a healthier Hawai'i.
With nearly 500 physicians on its medical staff and more than 1,000 employees, Pali Momi offers nationally recognized, specialized care to thousands of patients each year.
In addition to being the only medical facility serving Central and West O'ahu designated as a Primary Stroke Center and Level III Trauma Center, Pali Momi offers specialty care in cancer care, cardiology, neurology, orthopedics, sports medicine, weight management, women's health and more.
Pali Momi's Women's Center is the largest comprehensive women's center in the region, offering breast health, bone health, and obstetrical and gynecological imaging services. The Hawai'i Pacific Health Bone & Joint Center at Pali Momi provides a variety of services for patients of all ages, including orthopedic surgery, adult and pediatric sports medicine, and rheumatology. In 2021, the third phase of the Hawai'i Pacific Health Cancer Center at Pali Momi will open, providing additional space for multispecialty cancer care and collaboration among care providers. The center first opened its doors in October 2017 and offers diagnosis, treatment, and support services for cancer patients and families in one convenient and centralized location.