West Oʻahu Magazine 2021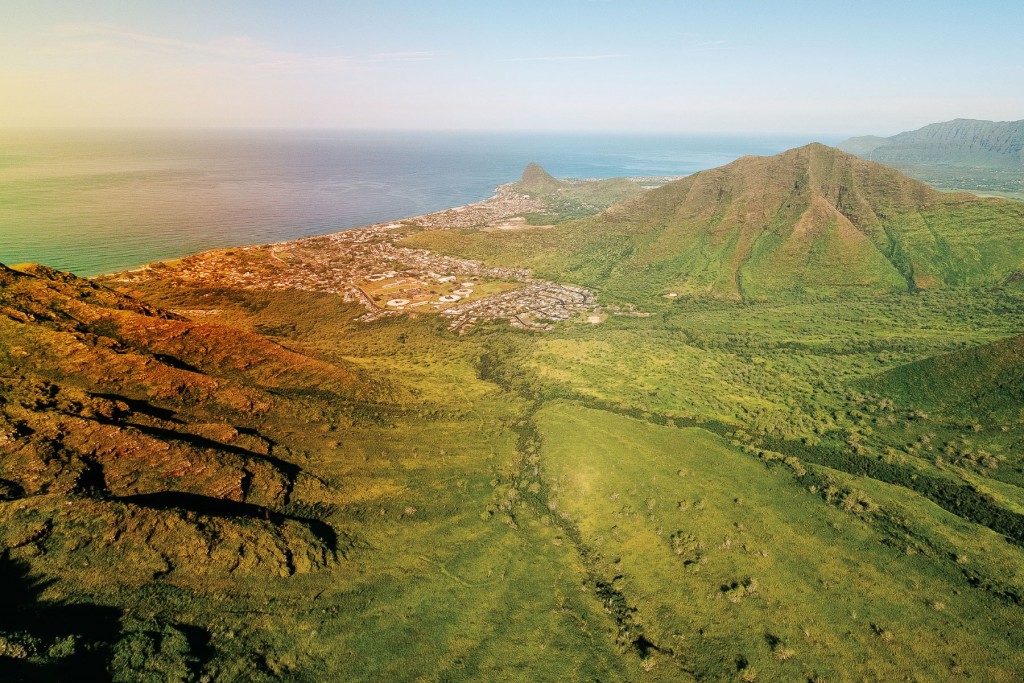 Riding with Pride
A new skateboard company in 'Ewa Beach produces handcrafted Hawaiian skateboards.
Lifelong ʻEwa Beach resident Kanani Langley has always wanted to create something that would bring pride to his community. In 2019, the 54-year-old Native Hawaiian accomplished that goal when he decided to make wooden handcrafted skateboards— and he engraved them with his company name, Hau Bush Board Co.
Named after an 'Ewa Beach park and surf spot, Hau Bush Board Co. is a long-desired opportunity of Langley's to honor his Hawaiian ancestry and perpetuate his culture.
"I've always loved wood and, being Hawaiian, it's deep in our culture," Langley says. "Woodworking is in our DNA." Not wanting to make bowls, and desiring a product that would be usable and not just for show, he decided on skateboards.
At less than 2 years old, his company and the skateboards he's creating is already uplifting the community by bringing a positive association to a Leeward town that has had a bad reputation.
"Hau Bush has a reputation," he says, adding that residents of old 'Ewa Beach get second looks when they mention where they live. "I wanted to try to create something that stops that second look, and I found something that stopped that second look."
A surfer and former skateboarder, Langley created a makeshift shop out of his backyard, and started making customized skateboards out of reclaimed wood. Though skateboarding was invented in California, the sport's origins come from surfing. Langley pays homage to this connection through his skateboard designs, which are based off of the Native Hawaiian alaia surfboard, traditionally used up until the early 20th century.
"Skateboarding is based off of surfing, therefore that design came off the alaia," he says. "I just stuck with that shape and that design."
All of Langley's boards are custom and come in two different sizes to choose from: a 25-inch and a 34-inch board. Each board takes about five days to create, and woods used may include oak, apia or ipe (Brazilian walnut). The symmetrical lines of the light and dark woods together produce a Hawaiian-inspired skateboard that can be likened to a piece of art.
With the creation of the board, 'Ewa Beach residents now have a physical product that they can grasp onto and hold up with pride. "It's not only Kanani's," he says. "It's 'Ewa Beach's."
For more information, visit haubushboardco.com or instagram.com/haubushboardcom.
Island Ready-Mix
What a year 2020 has been!
COVID has been a challenge for many; fortunately for the construction sectors in West O'ahu, business has been deemed essential. As a result, we at Island Ready- Mix have stayed busy with concrete deliveries to the midrise Kulana Hale project, single and multi-family homes in Ho'opili and pours at the Honouliuli Waste Water Treatment plant among others. We anticipate this work in West O'ahu to continue in 2021 and hope that everyone can get back to normal.