West Oʻahu Magazine 2021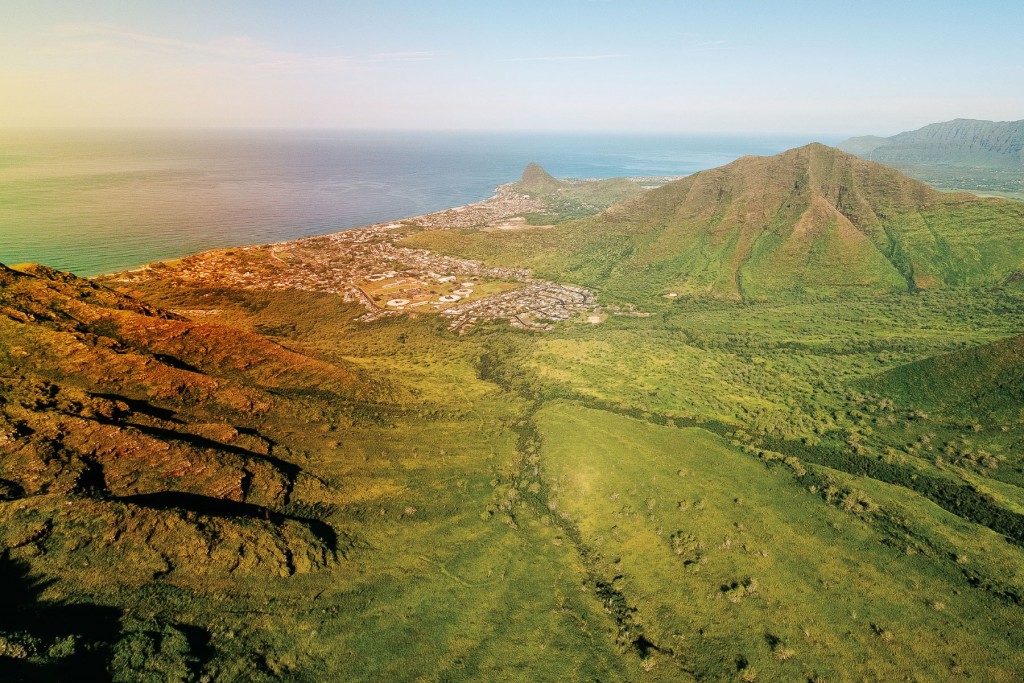 Learning Paths
Educational options for students and parents to consider.
Though the pandemic has managed to shift the way schools across the state are teaching students, it hasn't stopped the need for education and preparing for college and careers.
At the University of Hawaiʻi – West Oʻahu, the campus will be opening a brand new 33,000-square-foot, two-story building that aligns with its newest degree program, the Bachelor of Arts in Creative Media. The program offers concentrations in communications and new media technologies; design and media; game design and development; and general creative media. This is great news for students interested in film, TV, video game design and development, writing and new media.
"Our graduates end up in positions of content creating, from graphics to sound to web app development to video production or even management for nonprofits, private industry, federal government, military, City and County of Honolulu, and the State," says Sharla Hanaoka, director of the Academy of Creative Media at UH West O'ahu.
Currently, creative media is the fastest growing major at UH West O'ahu. Enrollment is up 33% in fall 2020, compared to fall 2019.
"The new ACM Student Production Facility at UH West O'ahu is the culmination of almost two decades of efforts by the University of Hawai'i's Academy for Creative Media System to bring 21st century knowledge centers to all 10 campuses within the UH system," says Chris Lee, director and founder of the Academy for Creative Media System.
"The new building is as good or even better than any facility on the mainland with features such as Dolby Atmos sound mixing stages, digital post production suites, indoor and outdoor LED walls, 100 seat theater, eSports Arena, soundstage with makerspace, projection mapping, data visualization, VR, AR, and MR in the Emerging Media Lab, and even an incubator for student run companies," says Lee.
There's also articulation agreements with UH community colleges so students can continue their education toward a bachelor's degree in creative media at UH West O'ahu. The new facility and academic programs cement UH West O'ahu as the hub for creative media education in the state.
For students not yet in college, Island Pacific Academy, located in Kapolei, helps K–12 students achieve their academic goals by providing a strong support system and a well-rounded college preparatory education with small class sizes and focused attention.
"As an educator, I feel very passionate about the fact that all schools do a great job. I was in the public school system for many years as a teacher and as an administrator, so I know the challenges that the public system has and they do a wonderful job," says Gerald Teramae, head of school at Island Pacific Academy. "But in terms of private school, I really feel strongly about the fact that, for all of our private schools, whether the larger private schools or smaller private schools, we're all mission driven. And I think that is the essence of what makes the case for independent schools. It's that we have the ability to be very mission driven."
Though many years away from college, elementary school-aged children are also encouraged to enter private schools because it will help acclimate them to a school's mission and introduce them to values that can be established early in their education. For students with Hawaiian ancestry, the Ke Aloha e Pauahi Collaboration between Island Pacific Academy and Kamehameha Schools could help fund that education.
The other benefit of private schools is that they have the ability to be nimble and flexible. "This pandemic has been a great indicator of that characteristic about independent schools, that we are nimble and we can make that necessary decision based on the best interest of the students," says Teramae.
Flexibility also allows the school to build an academic program that's not just based off of standardized tests but rather on what the school feels is best to achieve its mission and goals of preparing students for college and beyond.
Island Pacific Academy
Island Pacific Academy is in the profession of educating students for careers that have yet to be created, using technology that has yet to be invented, to solve problems that have yet to be identified, all in a community where values matter.
Our educational vision and mission thrive in a culture where there is mutual respect, generosity of spirit, and recognition of the inherent value of each human being and the power of human kindness. We also emphasize and support the development of life skills such as critical thinking, problem-solving, creativity and innovation, research and analysis, and curiosity and imagination to help our students flourish at school, and in our community and beyond, as we prepare them for possible careers and the expectations of an ever-changing and ever-evolving global society.
– Mr. Gerald Teramae
Island Pacific Academy, Head of School