West Oʻahu Magazine 2021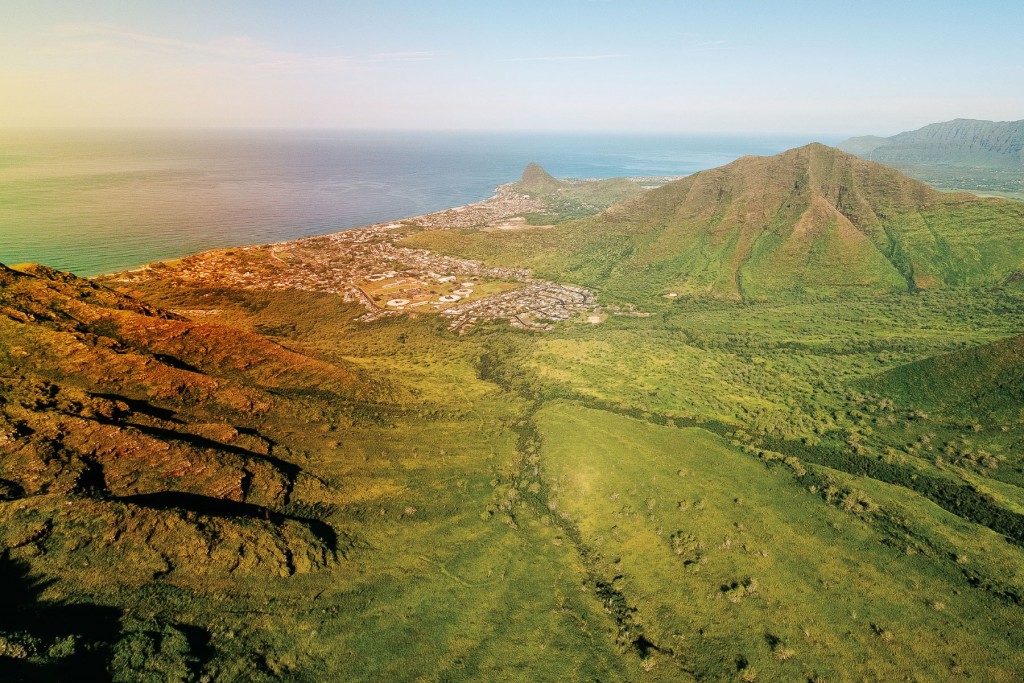 Building Solutions
Whether for commercial or residential, these businesses offer development services or building materials for clients' needs.
Even during the pandemic, developers and suppliers are continuing to serve West Oʻahu with building materials and warehouse spaces, while creating jobs.
Celebrating its 100th anniversary, HPM Building Supply provides well-equipped facilities with high quality building materials for consumers. Located at the Campbell Industrial Park, HPM is in a convenient location for all of the West O'ahu community.
"Founded in 1921 as a lumber milling operation, HPM remains true to its roots in offering quality lumber products, but has expanded to provide solutions for custom metal roofing, commercial interiors, windows, paint and more," says Mark Schwinn, O'ahu regional manager for HPM Building Supply.
"As the O'ahu construction industry continues to see growth, even during the pandemic, we are excited to expand our capacity and capabilities to better serve our customers," Schwinn says. "In September, HPM Building Supply nearly doubled its O'ahu footprint and became Hawai'i's exclusive distributor of SCAFCO steel framing. We also expanded our selection of drywall, insulation, and steel studs, in addition to our numerous additional commercial materials. This expansion, both in product offerings and in size, will better allow us to provide Hawai'i's commercial builders with quality products that are used across a wide variety of commercial and residential builds."
Locally owned and operated in Kapolei, Island Ready-Mix Concrete has been providing residential and commercial customers with long-lasting and durable concrete at a great value. The company also looks for technological advancement in its field, such as testing Carbon Cure, which is a process where carbon can be captured in concrete, resulting in a stronger product.
"We have been doing a lot of work at Ho'opili as well as in 'Ewa. We are just about done with the midrise project, Kulana Hale with Hawaiian Dredging, and are working with Nan/DN Tanks at the Honouliuli Waste Water Treatment Plant," says Steve Lee, marketing specialist for Island Ready-Mix Concrete. "We pride ourselves on our quality concrete and dependable customer service."
Providing warehouse spaces for clients, such as general contractors, specialty contractors, medical and logistical companies, is just one of the many services that Avalon Group provides.
"Avalon Group is not only a development company but a property management company (residential, commercial, and industrial management) along with offering transactional representation to our clients through our brokerage services," says Steven Köthenbeutel, executive vice president & chief development officer for Avalon Development Company. "Having all of these services provides our investors, clients and partners with the full depth of knowledge in delivering real estate solutions," he says.
Recently, Avalon has been actively planning warehouses for its remaining lots at Kapolei Business Park West, as well as other projects in West O'ahu, benefiting residents by creating job centers.
"Kapolei Business Park and Kapolei Business Park West are job centers and, given the growth in housing and population in West O'ahu, these jobs become even more important."
Developing West Oʻahu
For Avalon Group, real estate development is about people and community.
For over twenty years, President & CEO Christine Camp has cultivated the brightest minds in real estate to develop and manage projects and properties throughout the State of Hawai'i. Executive leaders Steve Kothenbeutel and Laurie Ann Chan lead the next generation at Avalon Group through new ideas, projects, and vision.
"We pride ourselves on understanding the relationship between people and places," says Kothenbeutel, who heads up the development and acquisition division at Avalon.
"With our Kapolei Business Park, Phase 2 selling out and our Kapolei Business Park West approaching sell-out, we see that very relationship of people and place take shape through employment opportunities. The last remaining available lots in Kapolei Business Park West offer small and corporate clients with the opportunity to own fee-simple land, and others with the opportunity to lease quality, first-generation industrial space."
Kapolei Business Park West offers fee-simple ownership in "OPPORTUNITY ZONES" and is shovel-ready for investors to create more economic and employment opportunities with tax advantages.