Hawaii Business Wins 18 Awards in State Competition
Hawaii Business won 18 prizes, including 7 first place awards, at Friday night's Excellence in Journalism dinner hosted by the Hawaii chapter of the Society of Professional Journalists.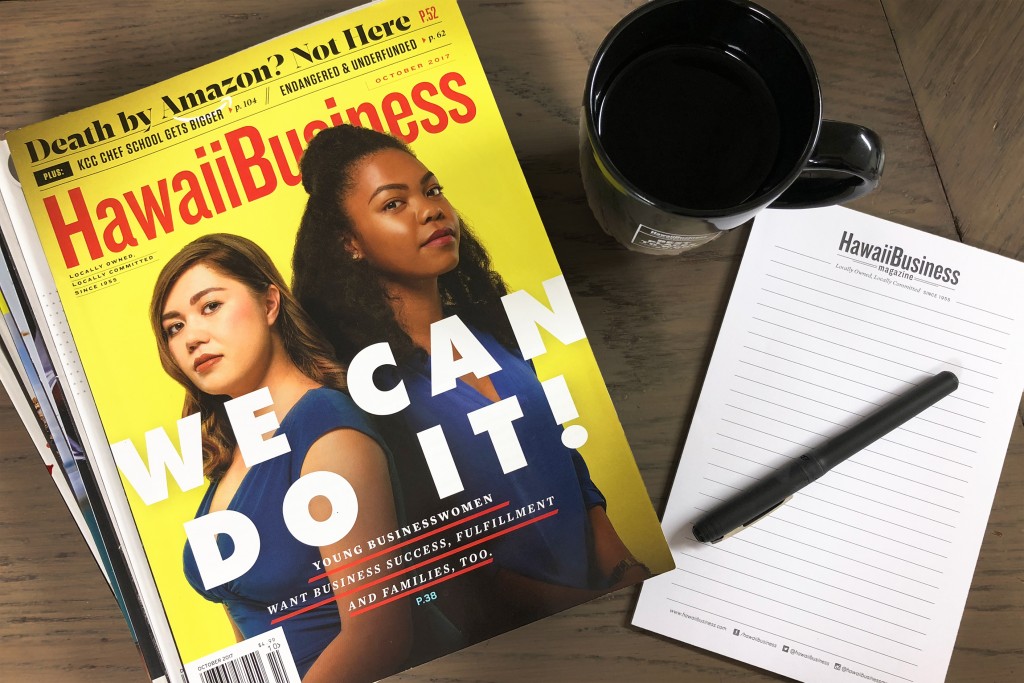 The awards were open to all Hawaii media and were based on work published or broadcast in 2017.
The honors came just a week after Hawaii Business won six national awards – five first place and one silver – including best regional business magazine in the country.
In Friday's SPJ Hawaii ceremony, Hawaii Business won these awards in the magazines categories:
In the all media categories, which are open to print, online, TV, radio and other all other media, Hawaii Business also won a series of awards:
Students who worked as interns or freelancers also won two finalist awards in Any Media categories:
Havard University student Jordan Virtue, a graduate of Hawaii Preparatory Academy on Hawaii Island, won in Student News Reporting for "Big Plans," about China Oceanwide's development plans for Ko Olina.
UH Manoa student Nicole Tam, a graduate of Kaiser High on Oahu, won in Student Feature Reporting for "24 Million Meals a Year," a story about the meals served by the public school system.
Two of Hawaii Business' sister publications were also honored at the SPJ Hawaii awards: Honolulu Magazine won five place and 16 finalist awards, and Hawaii magazine won two first place and four finalist prizes.
To read about all the winners in all media, visit the SPJ Hawaii website.