Immigrants Get The Job Done In Hawaii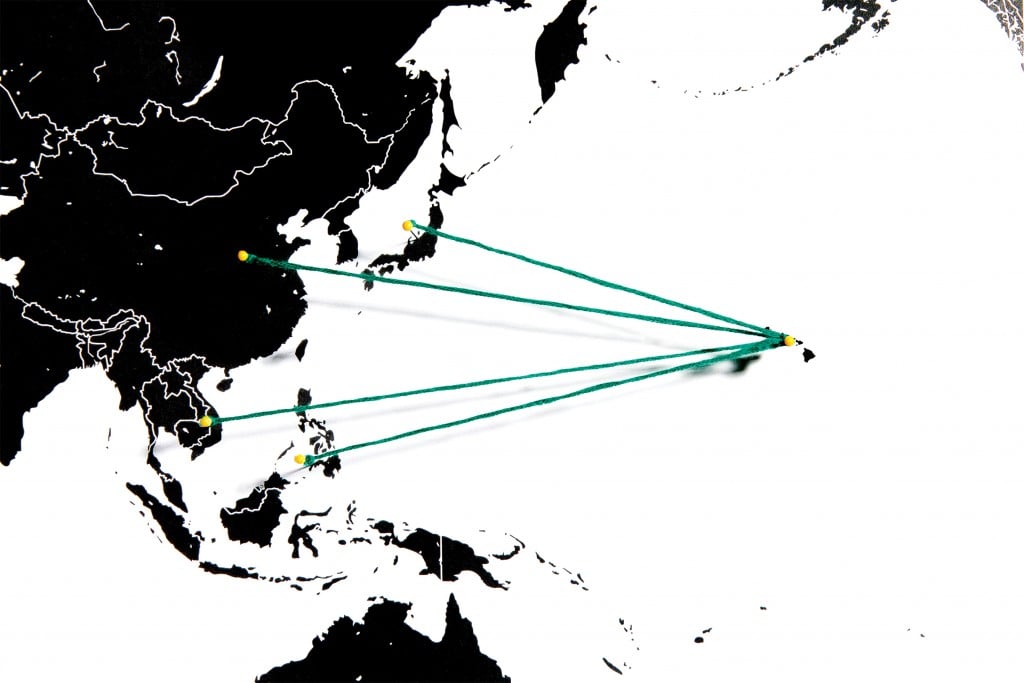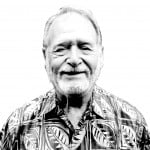 The Man of Letters:
Roger Jellinek,


literary agent and executive director of

the Hawaii Book and Music Festival
He speaks with a British accent, but in the eyes of the United States, Roger Jellinek is a Mexican immigrant. Born in Mexico to British parents, he was a citizen of both countries when he returned to the Americas to attend Yale University as a Clare-Mellon fellow after earning a bachelor's degree from Cambridge and serving in the Royal Marines.
After Yale, it was time to change his U.S. status from foreign student to foreign worker, says Jellinek, and when he was offered a position at Random House as an associate editor, "the English (visa) quota was full. So I got a Mexican one." The process in the early 1960s was very different from today, he says: "It was no trouble at all."
The job at Random House was the start of a long career in service of the written word that includes stints as an editor at the New York Times Book Review, editor-in-chief of the New York Times Book Co. and an editor at Columbia University's Lamont-Doherty Earth Observatory.
In the early 1990s, he and his wife, Eden-Lee Murray, took their baby son and fled New York City for someplace with a lower crime rate and less gentrification. "Where we lived had been discovered by Hollywood, and it had lost its charm," says Jellinek. "We pretty much stuck a pin in the map."
After a stop in Washington, D.C., to write the memoirs of a KGB defector, he and his wife arrived in Honolulu without jobs and set to work becoming a backbone of Hawaii's arts and literary community.
Among other projects, they founded the state's most prominent literary agency, Jellinek and Murray, which is still in business. Jellinek also created the publishing program for the old Maui Writers' Conference.
Then, in 2005, with the Maui conference on the wane, the Hawaii Book and Music Festival was born, with Jellinek in charge. "I did the first one pro bono," says Jellinek, who was then hired as the festival's executive director, a position he still holds today.
These days, the festival is a complicated undertaking, involving 10 venues, 150 events, about 700 participants, and 20,000-30,000 attendees. It includes a book fair showcasing Hawaii's unique publishing scene, a festival-within-a-festival for children and a platform for celebrating Hawaii's music.
Close to Jellinek's heart is the festival's Hawaiian culture programming, which showcases the vitality around Hawaiian culture publishing.
"The action in Hawaiian culture right now is in books," says Jellinek, with excitement. "With the (language) immersion programs right now, you have a steady stream of people majoring in Hawaiian studies" who then go on to study and write about Hawaiian culture. "We are helping develop a core of intellectuals, a cadre of people who are also good at explaining it to the public."
And the future? Jellinek envisions expanding the festival to include a year-round program of literary events that includes public lectures.
The coffee maven:
Lorie Obra,


co-founder, Rusty's Hawaiian Coffee
When we think about artisanal coffee, many of us think of bearded hipsters with piercings and sleeve tattoos. But one of the state's most prominent coffee voices belongs to Lorie Obra, a former medical technologist from the Philippines by way of New Jersey, who runs a 6-acre farm in Pahala that has garnered national and international plaudits.
It wasn't Obra's idea to immigrate to the United States from the Philippines, where she was born and raised. And she certainly didn't mean to become a farmer. But the rural life – even thousands of miles from your homeland – sometimes calls you back.
Obra was born to parents who farmed rice on Mindanao and was told by her father early on: "You are not going to do farming. We are going to send you to school, because agriculture is a hard life."
She went from Mindanao to Manila for university, where she met her future husband, Restituto. "Rusty," a chemist, had applied for an American green card under the 1965 Immigration and Nationality Act, which abolished the immigrant quotas based on nation of origin that had existed since 1921. When Rusty got the OK, he urged Lorie to marry him so they could go together. It was 1972, the year Marcos declared martial law that would last for nearly a decade – and by then Rusty and Lorie had gotten used to the tear gas and Molotov cocktails used regularly near the university. "It was so chaotic," says Obra. "I said, 'Do you have to go?' (Rusty) said, it's a greener pasture in America."
They moved to New Jersey and remained for 28 years. Lorie became a medical technologist at a biomedical facility. Then, in the early 1990s, after both of their children had gone to college, Rusty took early retirement and headed to Hawaii to be closer to his father, who worked for C. Brewer, one of Hawaii's Big Five agricultural corporations.
Although there were no jobs for a chemist in Hawaii, they visited a childhood friend who was farming coffee on land freed up by the closure of Big Sugar on Oahu. "It was beautiful," says Obra. "We saw his trees, full of red, ripe cherries. Without even talking, our eyes connected and we knew right then that was what we were going to do: grow coffee." They started a farm in Kau, a little-known agricultural district down the road from famous Kona.
After Rusty passed away before his time, Lorie threw herself into the farm, approaching coffee growing and roasting with the same scientific mindset she had brought to her earlier career. "I was in the medical field, so you cannot do shortcuts," she says, "And that's what I did in coffee. People asked me, 'How come you are doing all these experiments? You go to sleep late, you wake up early.' " They also asked, if she was pouring all that love into the coffee, how come she wasn't winning awards?
"I told them, I'm going to do what I'm doing, and my time will come," says Obra. It did. Today, Rusty's Hawaiian Coffee is available across the state, from the Parker Ranch Store on Hawaii Island to Alan Wong's restaurants in Honolulu. It has won awards for coffee production, roasting and brewing that place it among the best in the world. The Obras were instrumental in developing Kau from just another agricultural area wondering what's next after sugar, to one of the nation's foremost coffee-growing regions.
The only one who might not approve? Her dad. She laughs when she says he told her: "I sent you to college so you wouldn't be a farmer! What are you doing now?"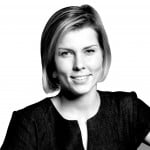 The tech mentor with a killer backhand:
Katarina Poljakova,

venture associate at Sultan Ventures
Katarina Poljakova (Polya-KO-va) was born and raised in Slovakia; in Hawaii she goes by Kate. Her silver MacBook laptop is covered in stickers, most of them work-related: Startup Paradise; XLR8UH, the university-linked accelerator where she serves as program manager; and a Superman-style S for Sultan Ventures, where she serves as a venture associate. The last sticker says, in swooping letters: "Aloha is FREE" – a blend of steely and fun that fits her well.
Poljakova came to UH as a freshman after being recruited for its tennis team. She graduated in 2014 and went to work under her student visa's OPT (Optional Practical Training) program, in which foreign students gain work experience related to their fields of study.
Poljakova took a job with Sultan Ventures. It worked out so well that the company applied for an H1-B visa for her, shouldering the onerous costs and commitment of application in exchange for a good employee with a strong incentive to stay with them (H1-B visas are employer- and location-specific). The H1-B visa is a lottery, so it wasn't a guarantee, but Poljakova and Sultan Ventures got lucky.
She also made some smart choices. Poljakova seems completely at home in Hawaii and with the English language, but says assimilating into a new culture isn't always easy; it takes conscious choices. She arrived in the United States having studied English in school, but full immersion was a different kettle of fish.
"When I first came (to UH), we had an introductory session where people were talking about GPA (and) credits. It was a three-hour session and I literally didn't understand anything," she laughs, and adds, "A lot of times with language, you have to be forced to use it."
Now, she mentors startups for XLR8UH, whose mission is to incubate companies founded on research coming out of the university, and serves as a mentor for the Pacific Asian Center for Entrepreneurship. It's a good way to combine her knowledge of business with her drive to win.
"When I came to UH, I thought (I would) finish college as soon as I can, and go back home," says Poljakova. "I've been here for over eight years now." And, now that her sister is studying here and she has a boyfriend, she hopes to be here for the foreseeable future. "It gets more tangled," she says, which sounds like the process of putting down roots. Now, she says, when she visits Slovakia, her mom gets mad when she talks about going "home" to Hawaii at the end of her stay.
"The thing I like about being in this industry is that I learn something new every day," says Poljakova. "There's so much to learn – I feel like I would never get bored."