Our Green Future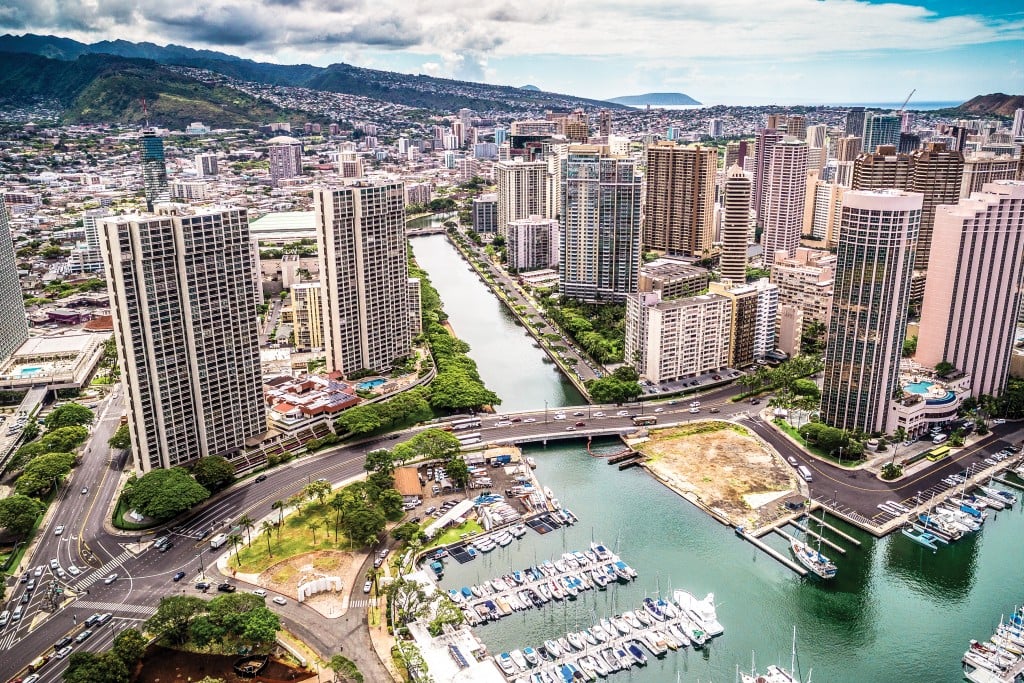 It's Electric
Low cost, high quality—you'd be hard-pressed to find a reason why not to take advantage of the Small Business Lighting program.
There's nothing little about the ways small, local businesses impact our community. Not only are small biz owners notoriously big dreamers, they're masters at seeing how the bigger picture impacts everyone when it comes to our shared Island home. Energy efficiency and our aina's environmental future are no exception.
Just take a look at the incredible buzz surrounding Hawaii Energy's Small Business Direct Install Lighting program, which helps local entrepreneurs bring their businesses into the 21st century with a complete lighting retrofit. Through this program, Hawaii Energy is hooking up savvy and sustainable owners with inexpensive energy-efficient lighting options, professional contractors, and experts who can guide them through the upgrade process—and Hawaii's future-minded business people can't get enough.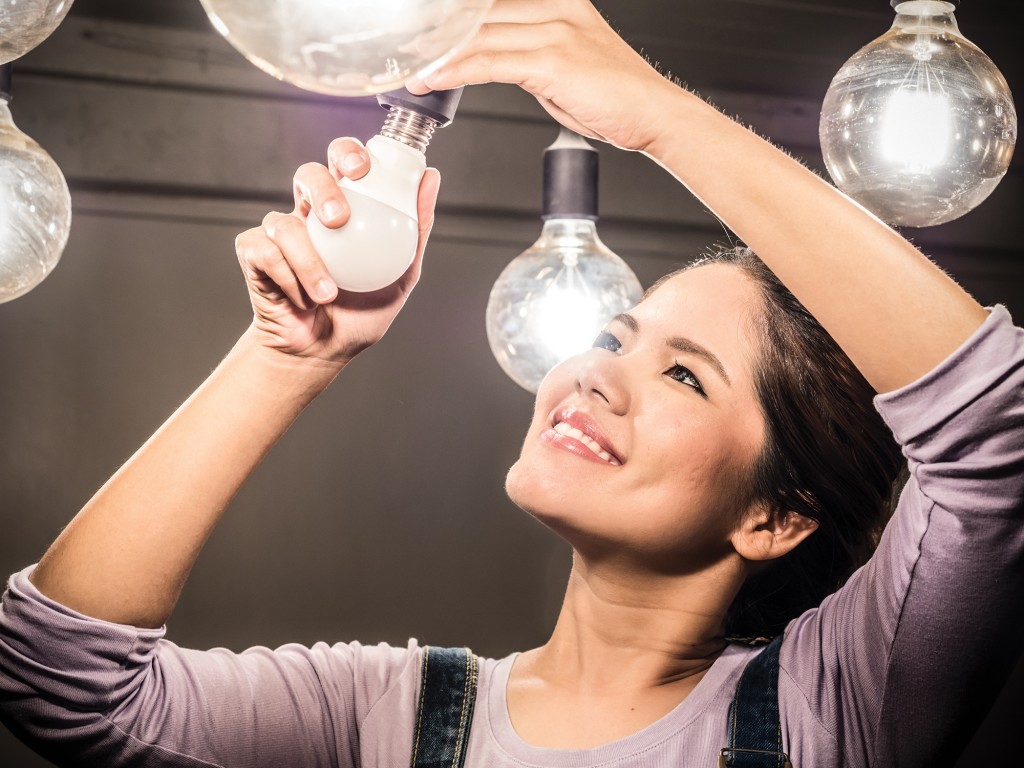 Kona Brewing Co.'s brewery manager Chad Bell was quickly impressed with the results of the new, efficient products. "We saw a great return in terms of lighting brightness, and also in terms of safety, as the new bulbs are shatter-proof, which is important to us," he explains. And, in addition to making the brewery a better place in the short-term, Bell anticipates even more benefits to come. "We are seeing a long-term reduction in electrical cost and expect another in the cost of replacement bulbs, as the LED bulbs need to be replaced less often."
"I would recommend it to everybody!" agrees Tim Greenleaf, of Greenleaf Woodworks, Inc. With a staff of artisans on the bench at his workshop, providing a vibrant light for those keen eyes is of the utmost importance. So, when the contractors came in to retrofit fixtures everywhere from the shop to the restrooms to the storage room to the reception area, quality was key—and the new LEDs delivered. "It's much better, cleaner and brighter light," explains Greenleaf, who was also downright impressed with the contractors who came in. "(They) were excellent. It didn't really upset my business at all, because we just kept working, and they worked around us! These guys were like an army."
Bright and clean quality isn't the only thing that makes the program a clear choice for business owners. Not only is the cost to install through Hawaii Energy low, most commercial spaces make back the cost of their upgrades in a year or less through saved energy costs!
Getting a jump on your company's cost- and energy-efficient future can start today.
First, find out if your business is eligible at

hawaiienergy.com/retrofit.

All you need to qualify is one of three things: Your business' electric utility billing rate schedule is a "G", is on a master-metered electric utility account with a total space under 5,000 sq. ft., or is a restaurant.

Good to go? Great. Next, pick your contractor from Hawaii Energy's list of approved companies, and set up a free lighting assessment to determine your commercial space's needs. You'll get to see and approve a preview of the setup with a sample installation before your entire system is upgraded.
Lastly, there's nothing left to do but bask in the glow of your savings and knowing you made a smart energy decision for your business—and your community.