Understand Your Customers by Using Market Research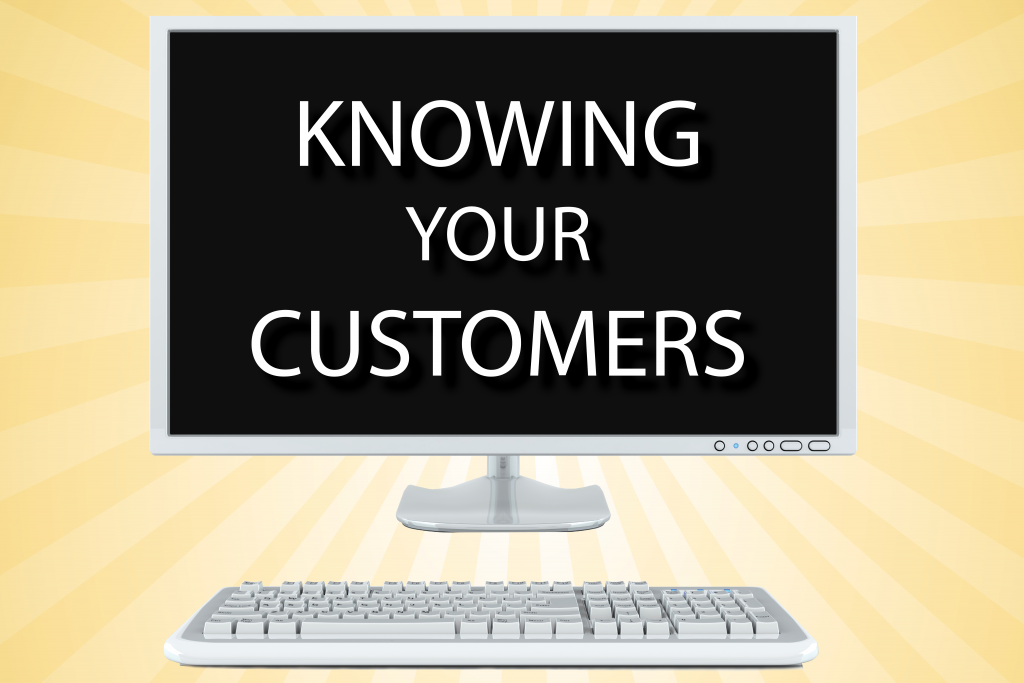 What do you really know about your customers?
Do you know their ages? Where they live? How much money they make? How many kids they have? Do you know where else they shop? How they make buying decisions? Why they come to your store? Does your staff treat them well? Do you even know if they like your company?
If you're like most small-business owners, you've rarely asked, even though these are the basic questions of marketing. Most large corporations wouldn't dream of making a major decision – introducing a new product or opening a new location – without knowing the answers to these questions. In fact, they ask these kinds of questions continuously, often contracting specialized market-research firms to conduct surveys, assemble focus groups and analyze their website traffic to learn more about who their customers are and what they want. They understand that market research is the key to knowing what to sell, how to sell it and to whom to sell it.
How can you, as a small-business person, learn more about your customers? It helps to ask the experts.
There's nothing magical about the process, says Barbara Ankersmit, president of QMark Research, one of Hawaii's most prominent market-research firms. (Disclosure: QMark conducts the twice-a-year BOSS survey for Hawaii Business.) Ankersmit notes that every mom-and-pop company probably does some kind of consumer research. "The only difference between what we do and what every small business does is that we're systematic about it. Think about restaurant owners: Every night, they go up to each table in their little restaurants and ask, 'How was your dinner this evening?' Sometimes they want to know the answer, but don't really want to know. Anyway, they're not really tallying the answers up or being systematic."
Proper market research, Ankersmit explains, is about creating information you can actually use, data you can track from month to month, quarter to quarter, year to year. "It's great to ask customers, 'How did you hear about us?' " she says, "but the answers should be written down somewhere and compiled in such a way that you really know where your customers are coming from. That way, you won't be sitting there next year looking at the Yellow Pages and thinking, 'Wow, the price of advertising has really gone up; is it really worth my while to advertise there?' Being quantifiable will really help you know how to spend your money, what to do to market your business."
Do it yourself
Hersh Singer, chairman of SMS, another prominent local market-research firm, also emphasizes the importance of being quantifiable. "Your definition of marketing and my definition of marketing are probably very different," he says. "Most people think of marketing as advertising and PR. My definition of marketing is quantification – the science of quantifying consumer needs and fulfilling those needs at an optimum return for the corporation." Despite this rather technical definition, Singer believes market research is something small-business owners can do on their own – though, when you hear his description, you may not be convinced.
The first step is to assemble and organize what you already know about your customers. "For example," Singer says, "when you buy something from me, you either give me your credit card or a check. That's information. Even if you pay in cash, I may ask you for your name, company, telephone number, etc. I can use that data." In other words, small businesses can use the information they already have to develop their own customer profiles.
What's more, Singer points out, they can round out those profiles using data from national companies like Experian or Decision Analyst. "For a modest fee, those third parties will augment your data," he says. "You send the names and addresses of clients to Experian, and they augment that by adding things like age, income, how many kids they have and other factors. There are something like 700 consumer factors and about 75 business factors you can use to create a profile of your customer." That's a lot of information.
Perhaps most important, you can use your current customer profiles to identify new customers and new markets. "For example," Singer says, "you can tell Experian, 'You now have a list of all my customers. I want to get the names of all the people who match that profile who live within five miles of my store.' " Now you know who to market to: where to send your flyers, where to build your next store, what other products to sell. It starts by knowing your current customer.
"The main principle of marketing," Singer says, "is the look-alike principle. The people most likely to buy your product in the future look like the ones who bought your product in the past."
Examples, big & small
Singer understands that most companies will turn to professional market-research firms like SMS or QMark, but his explanation offers some insight into how individual companies can take advantage of the information that research provides.
For example, Hawaiian Telcom, one of QMark's larger clients, uses the company's services in a number of ways. "A lot of the research we commission is for transactional surveys," says Nick Dinsmoor, the company's director of mass marketing and operations. "It allows us to look at how customers view things like new orders, repairs or billing. We want to hear from them how we did."
Dinsmoor points out that market research also extends to product development. "You want to know about your customer's experience: Whatproducts and services do they want? When do they want it delivered to them? What prices do they want? All these things factor into making an educated decision about what works for the customer, but it benefits the company as well." In other words, why invest in developing a new product without knowing it's something customers will buy?
Dinsmoor gives the example of Hawaiian Telcom's new "Business All-in-One" product, which offers small businesses a suite of services, including fast Internet service, VOIP and advanced calling features. "Before that product was developed," he says, "we did market research to determine customer demand. We asked, 'As a small business, what are the features that you're looking for? What prices? What packaging?' Those elements are all important. Even the name – what should we call it?"
It's worth noting that Hawaiian Telcom is a large company with its own marketing department. Nevertheless, senior manager for market research and analysis Takemi Nakasone points out the company still uses marketing firms like QMark to conduct most of its surveys and focus groups. "I wouldn't recommend doing the research internally," she says. "You want an unbiased view." That's especially important for focus groups.
The use of focus groups, Nakasone says, is a way to flesh out the hard data gathered from surveys, a source of qualitative rather than quantitative information. Researchers gather a small group – 15 or 20 people representing an appropriate demographic – to discuss a company's product or services. This is typically done behind a one-way mirror, which allows company representatives to listen in unobtrusively. That can be an eye-opening experience for the business owner: personal and sometimes astonishing insights into customers' perceptions of the company. But it only works when focus groups are free to be candid. As Nakasone points out, "You might not tell me, 'I didn't like this.' But if you're talking to a neutral third party, you might be more honest."
Access to accurate, unbiased information about your customers is critical. But the complexity and scale of market research can make it seem daunting. Does that mean it's only for large companies? Nakasone doesn't think so. "I think there's no size difference for market research. Every company has to know what their customers want and need if they want to succeed. Maybe it sounds expensive, but every company needs customer research."
Cheryl Vasconcellos, another QMark client, agrees. Vasconcellos is executive director of a community health service called Hana Health and its spin-off,Hana Fresh, which operates a certified organic farm, a commercial kitchen and a farmers' market. Despite the diversification, Vasconcellos says her operation is still small. "Our annual budget is only about $3 million, and I'm stressed all the time." In other words, Hana Health is like thousands of other small businesses and nonprofits in Hawaii.
Nevertheless, Vasconcellos is a strong advocate for getting the data. "We've used marketing research significantly for lots of different projects," she says. For example, both Hana Health and Hana Fresh use surveys called community-needs assessments to find out what services and products Hana residents want and will take advantage of. "We also use them to track our progress," Vasconcellos says, "to measure results from one needs assessment to another. For example, one of our objectives was to increase the amount of fresh produce in the community diet. Every couple of years, we'll check in to see if we're having the desired effect. It turns out we are. Through surveys, we've found the community has increased its consumption of fruit and vegetables by a whole serving a day. It may not sound like much, but it is."
Hana Health has also used market research to get more community feedback on the nonprofit's plans to introduce assisted-living and senior-housing services. "We've done focus groups of seniors in the community as well as care-givers," she says. "We also had questions on our annual needs assessment about whether they would use those types of services: Is someone in your household going to need senior housing in the next year or five years? What are you willing to pay for those kinds of services? Etc. We got some really good information from that research. Our strategic direction changed from an assisted, independent-living project to possibly a group-home type of situation. That's something we can make work from a cost perspective."
Can you afford it?
Cost, of course, is a critical issue for small businesses. Can you afford to use market research? Vasconcellos thinks you can't afford not to. "I think it's a question of priority," she says. "If you're really interested in knowing about your target market, research needs to be a line item in your budget, just like a fiscal audit is every year. Yes, it can be expensive, but it will help you build revenues. For us, it's been very helpful in securing grants." She also points out that research doesn't have to be all that expensive. QMark, for example, offers something called an omnibus survey. This is a large consumer survey that QMark conducts regularly. Clients who can't afford their own survey can add questions to the omnibus survey. They pay $640 a question, with three or four questions typically needed to make the information useful to the client. That price covers all the costs of scheduling and analysis. More important, it includes critical demographic information about those surveyed. That makes it a cost-effective way to learn about your customers.
Vasconcellos recommends deciding what your budget is, then looking for a market-research firm that will work with you. They're the experts, after all; tell them what you want to know, and let them figure out how to get that information in the most efficient way. SMS chairman Hersh Singer notes, "I've written proposals for $300,000 and I've written proposals for $3,000."
Singer also likes to turn the cost question on its head.  He points out that consumer research, done properly, should always be worth your while. "Marketing's goal," he says, "is to maximize the return that a corporation can make on its investment. The money that you spend on research should provide you with a return of at least ten times your investment. If you spend $10,000 on research, that should give you a return of $100,000."
Of course, sometimes the return on investment for market research isn't income. "Sometimes, the research we do for you will show you how to make money," Singer says. "Or, in some cases," he adds with a wink, "we'll tell clients, 'Don't do it. The research says, if you build it, they will not come.' " Either way, you're better off. After all, the money you don't spend on a bad investment is still money in the bank.
Monitoring Your Customers Online
Large corporations use powerful software such as Omniture to monitor what customers are saying about them in the blogosphere and on social-media sites like Facebook and Twitter. For small businesses, these tools are likely too expensive or sophisticated to be useful.
But, according to online marketing expert Mary Fastenau, president ofStarrTech Interactive, there are plenty of free or low-cost alternatives that will help small businesses learn more about their customers online. Google Analytics, for example, can tell you how customers are referred to your website and what they do while they're there. Here's a list of free programs and services Fastenau says small businesses should look at:
Social Mention: Software that lets you research what people are saying about your company or set up alerts.
TweetDeck: A desktop application that monitors Twitter, Facebook and more.
Klout: Track social influence by others.
Peer Index: Similar to Klout, it measures authority, activity and audience, and allows users to compare levels of interaction and messaging to peers.
TweetReach: Allows users to analyze how "far" a tweet has traveled in the Twitterverse, based on total exposure and number of user impressions. It also calculates potential for a tweet to be seen.
Formulists: Allows users to organize and monitor follower activity; helps to identify buzzworthy topics and where you can contribute to the conversation; tracks your company's most "chatty" followers and identifies potential social-brand ambassadors for increased online visibility.
Some low-cost digital options with their lowest monthly fees:
Ubervu ($49.99): Search and reporting, graphic, video monitoring, sentiment-detection functionality.
Viralheat ($9.99): search and reporting, graphic, video monitoring, sentiment detection and influencer analysis (Klout integration).
Trackur ($18): tracking blogs, RSS feeds, tweets, images and video; can track spikes/drops in buzz for proactive marketing response.
PostRank ($5): Recently acquired by Google, it provides engagement scores on how well content convinced users to take an action, and integrates with Google Analytics.
Market Me Suite ($5): similar features to Hootsuite, CoTweet and TweetDeck; recommended for small businesses needing a tool to manage and monitor social media, create targeted leads, and build relationships.