Kukulu Hale Awards 2018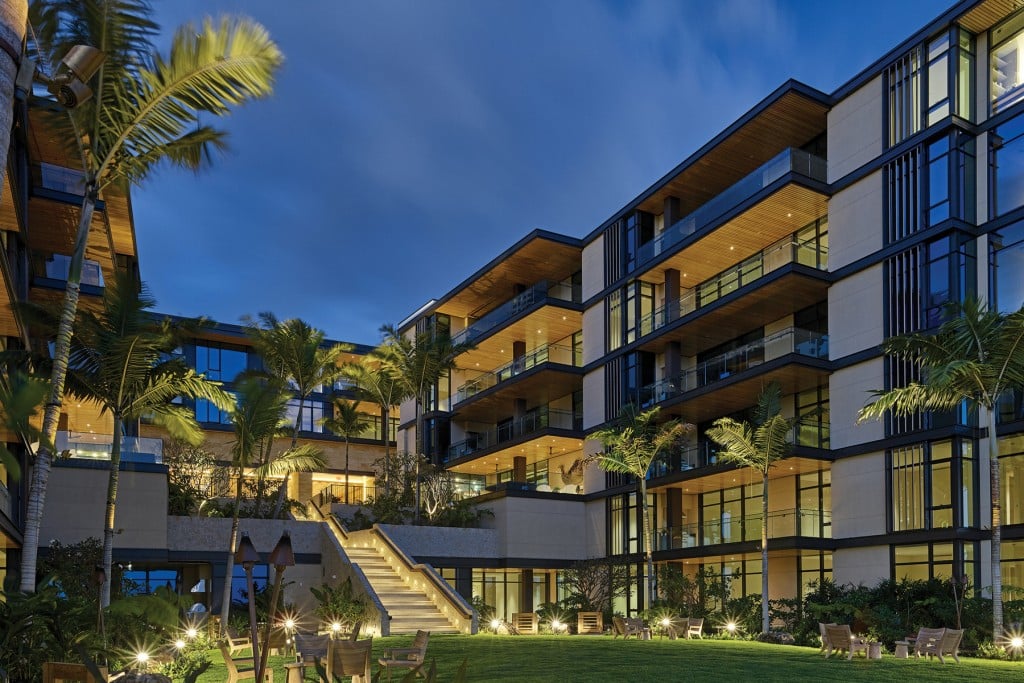 Outstanding Service Award
Kahauiki Village Development, LLC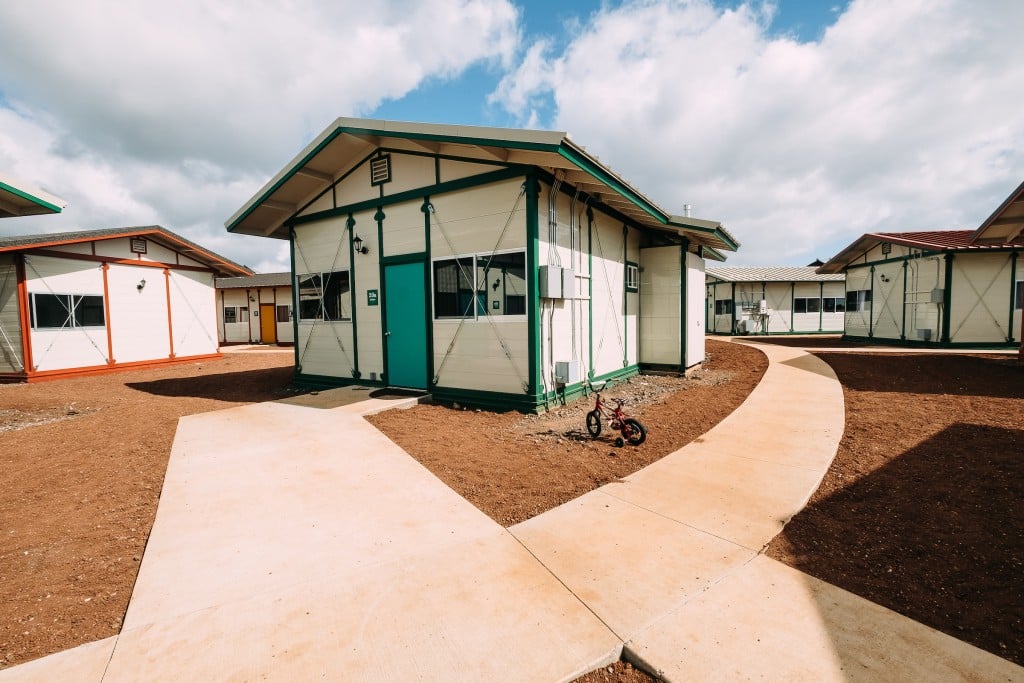 As Hawaii's growing homeless crisis continues to make news headlines, a visionary group of community-minded leaders is making bold strides to address the urgent need for affordable housing for working families living in transitional housing. Moving these families into permanent homes is the key to helping children escape the cycle of poverty and homelessness in the next generation.
Kahauiki Village is a groundbreaking initiative that maximizes public and private resources to implement a long-term strategy that provides permanent rental homes at below-market rates; daycare and preschool facilities to enable parents to work; and employment opportaunities within walking distance for homeless parents.
This new, plantation-style community, made up of one- and two-bedroom residences located on 11.3 acres between Sand Island and Keehi Lagoon Park, welcomed its first 30 families in January. When completed in 2019, Kahauiki Village will house 153 homeless families – or 54% of Oahu families currently living in transitional housing, including an estimated 625 adults and children.
The project is the result a unique public/private partnership between the State of Hawaii, the City and County of Honolulu and aio Foundation, a private 501(c)(3) nonprofit corporation. The State, which owns the land, transferred the property to the City which in turn leased the property to aio Foundation for ten years at $1.00 a year, with an option to renew for another ten years.
The Kahauiki Village team is led by Duane Kurisu, Lloyd Sueda, Gordan Furutani, Mel Kaneshige, John Dean and Scott Kuioka, together with consultants Bowers + Kubota, InSynergy Engineering, Walters Kimura Motoda Landscape Architects, and contractors RMY Construction, Coastal Construction, Commercial Plumbing and PhotonWorks Engineering.
In an unprecedented outpouring of generosity, a multitude of community partners, including companies, nonprofits and individuals, have contributed their time, materials and financial support to make Kahauiki Village a reality.
Kurisu points out that Kahauiki's design was inspired by the experiences of many in his generation who grew up in Hawaii's plantation towns where material wealth mattered less than the local values they shared.
"What really mattered back then were virtues such as trust, responsibility, honesty, sharing, respect and an inclusive sense of race and religion," Kurisu explained in a message published in the December 2017 issue of Hawaii Home + Remodeling magazine. "Today at Kahauiki Village, our goal is to use the collective wisdom we gained from our parents and grandparents and aunties and uncles to build the kind of community that once was and can be again—a place that allows families to live with dignity and lets children dream of a life without boundaries or limitations."
The core of each residence is remodeled from the emergency homes built for the Tohoku, Japan tsunami victims by System House, formerly known as Komatsu. Organizer and local architect Lloyd Sueda has designed exterior embellishments such as wood sidings and corrugated roofs to give the modular units an exterior reminiscent of historic plantation homes.
Designated areas for vegetable gardens, fruit trees and hydroponic fish farms will offer economic relief for resident families and also encourage food sustainability. Common areas for social service programs are available to provide on-site consultation while encouraging fellowship and shared experiences. An on-site manager is responsible for facility maintenance and repairs.
Another innovative design element of the project is the creation of a microgrid and energy storage facility that will allow Kahauiki Village to operate entirely off the grid, thereby reducing operating costs and helping to keep rents low for its residents.
By developing a true community rather than just a series of homes, Kahauiki Village offers Hawaii's homeless families much needed stability, shared resources and a strong network of neighborhood support. It also builds a model for future change – one that brings comfort, hope and dignity to the lives of others.
With leaders, volunteers and elected officials doing everything in their power to pave the way for progress, Kahauiki Village has become something greater than itself:
a symbol of what can be achieved with a common purpose.
NAIOP Hawaii wishes to thank Hawaii Home + Remodeling magazine, including Editor Stephanie Silverstein and Associate Editor Tyler Shiroma, whose published work provided much of the content for
this story.