Merging Visions: A Night of Connecting Hawaii's Leaders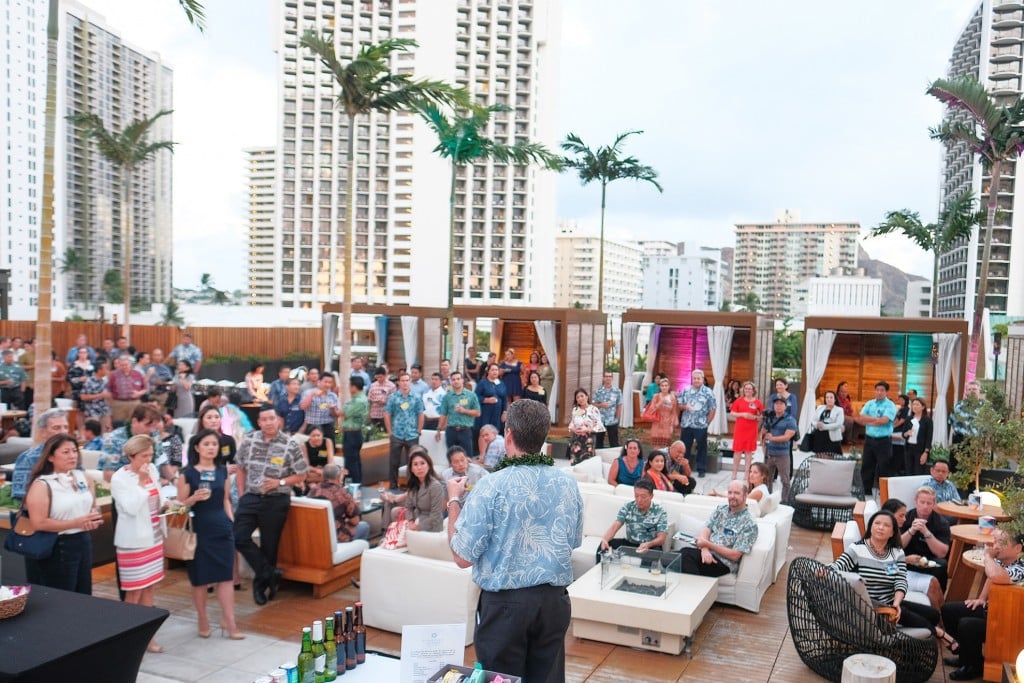 Merging visions. It's not as easy as it sounds because Hawaii's leaders have their own businesses and nonprofits to focus on, said Cindy Adams, president and CEO of Aloha United Way.
But when you bring hundreds of leaders together, they accomplish a lot. That's what Hawaii Business magazine's third annual Merging Visions event did Thursday night: connect existing and emerging leaders so they can share ideas and begin collaborations about how to lead Hawaii to a better future.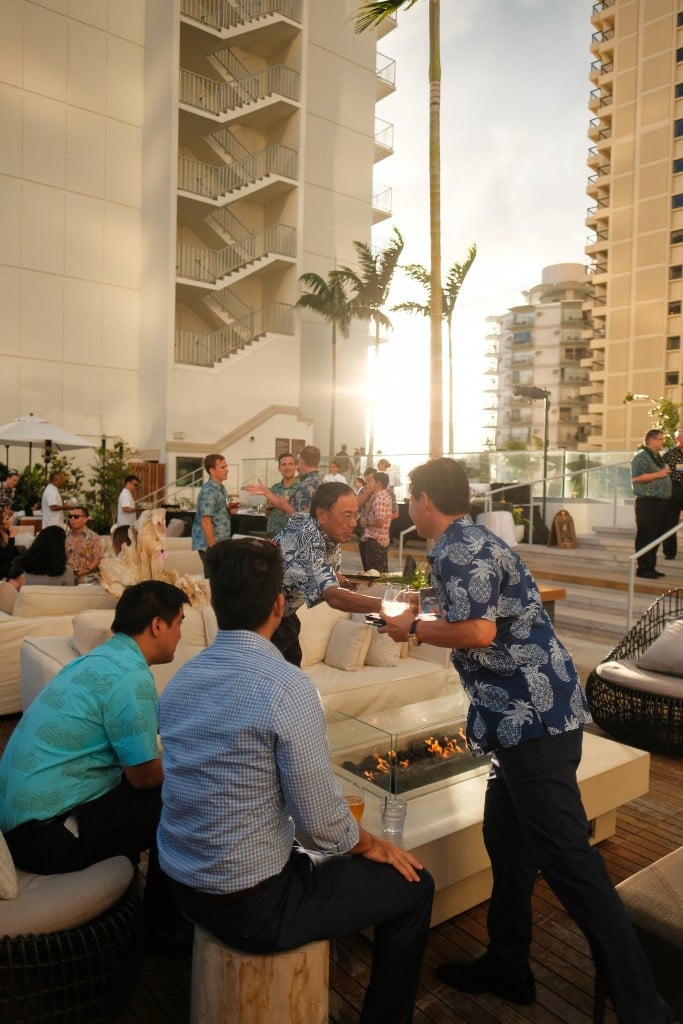 The event was held at the Alohilani Resort Waikiki Beach with about 300 people in attendance, including leaders from the Top 250 largest companies and nonprofits in the state, plus emerging leaders from the 20 for the Next 20, Hawaii Asia Pacific Association, Omidyar Fellows and Pacific Century Fellows.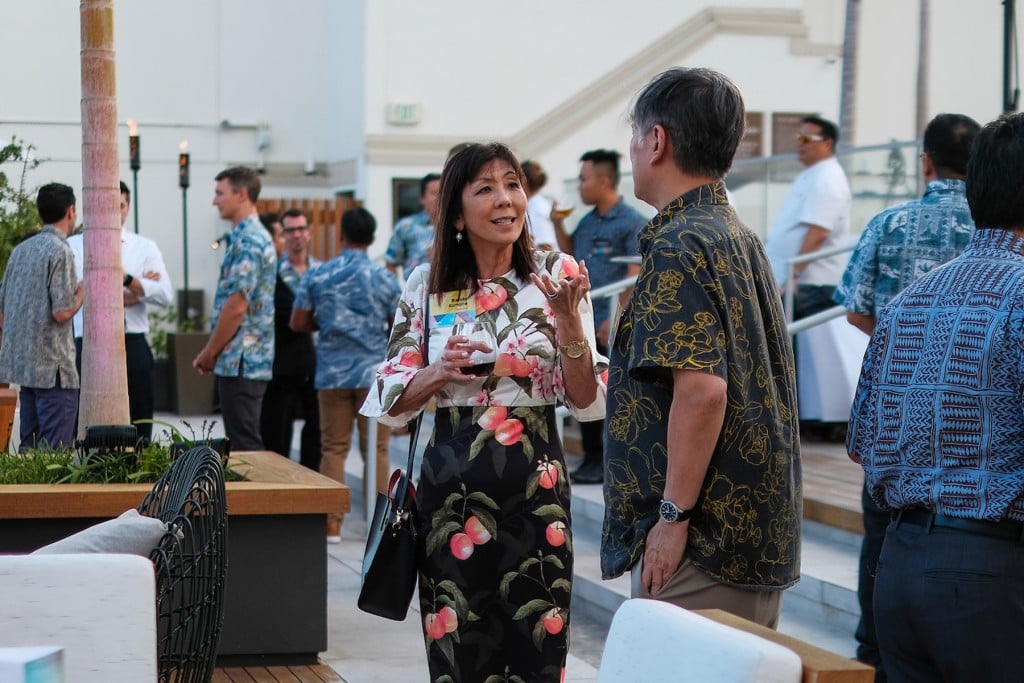 Cades Schutte LLP, First Hawaiian Bank, Kaiser Permanente Hawaii, Kamehameha Schools and Vintage Cave Café sponsored the event.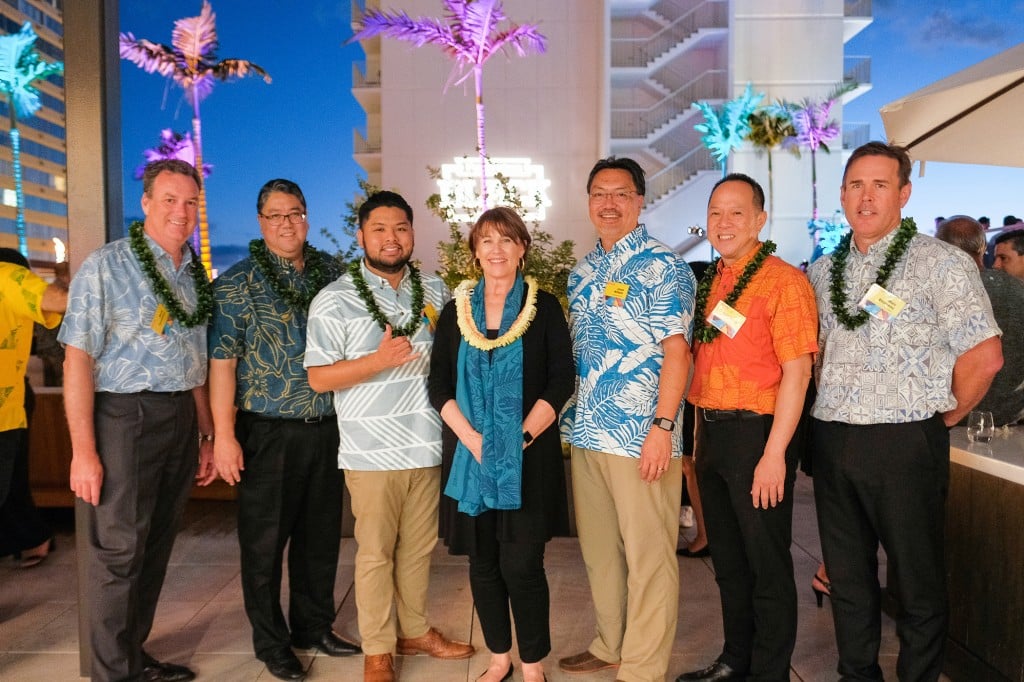 "I think particularly in the last year or two with the focus on climate change and community resilience and sustainability, these kinds of events are really great opportunities to get people to talk about things like that that cut across sectors in our community," Adams said.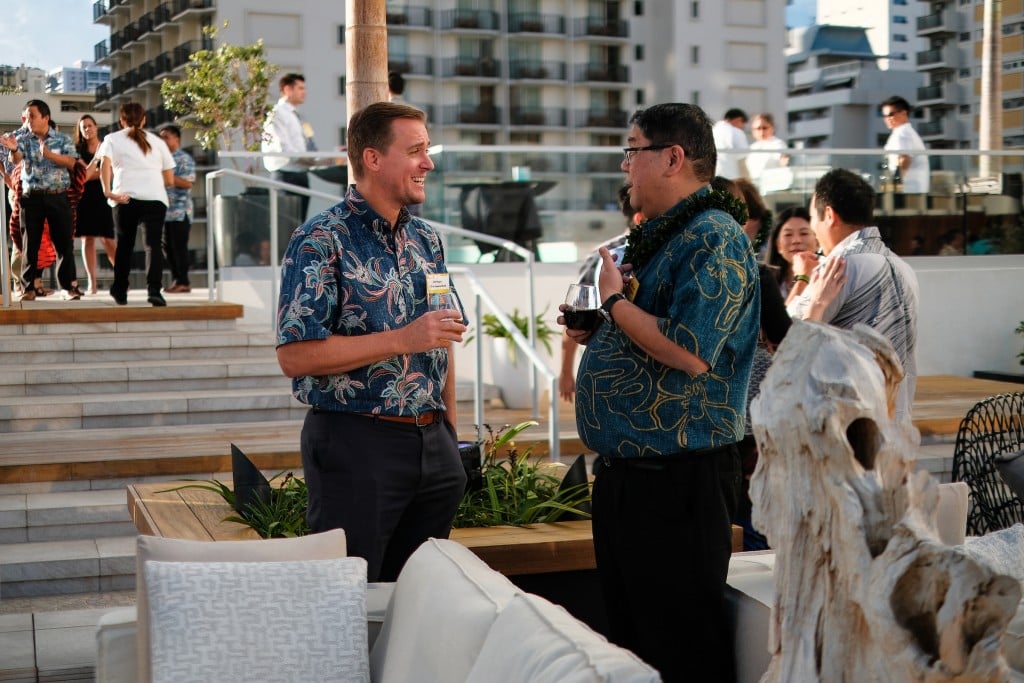 Lyndsey Haraguchi-Nakayma, co-owner of Hanalei Taro & Juice Co., arrived at the event with a goal of learning about the issues that other attendees were interested in and how they could collaborate to make Hawaii more sustainable.
Earlier this week, her family's farm, W.T. Haraguchi Farm, and the nonprofit agrarian museum, Hoopulapula Haraguchi Rice Mill, along with others in Hanalei Valley sustained damage after remnants of Tropical Lane flooded the valley – which was still recovering from flooding in April.
Haraguchi-Nakayama is part of the Hawaii Business' 20 for the Next 20 class of 2018, and the cohort's community service project, which was unveiled at the event, will be helping Hanalei Valley recover from the recent floods.
Doug Shimokawa, senior VP at Pacxa and another 2018 20 for the Next 20 honoree, said: "I think that that's really what kind of makes us special in Hawaii is the community values that we all have and that we're willing to help each other. We want to see each other succeed in good times and we want to help each other when people are in need."