20 for the Next 20: Hawaii's People to Watch 2018
They have already proven themselves by their accomplishments, intelligence, charisma, leadership and passion, but we expect even more from them in the future. They come from all walks of life, including businesses, nonprofits and education. Learn about the 2018 cohort of the 20 for the Next 20 below.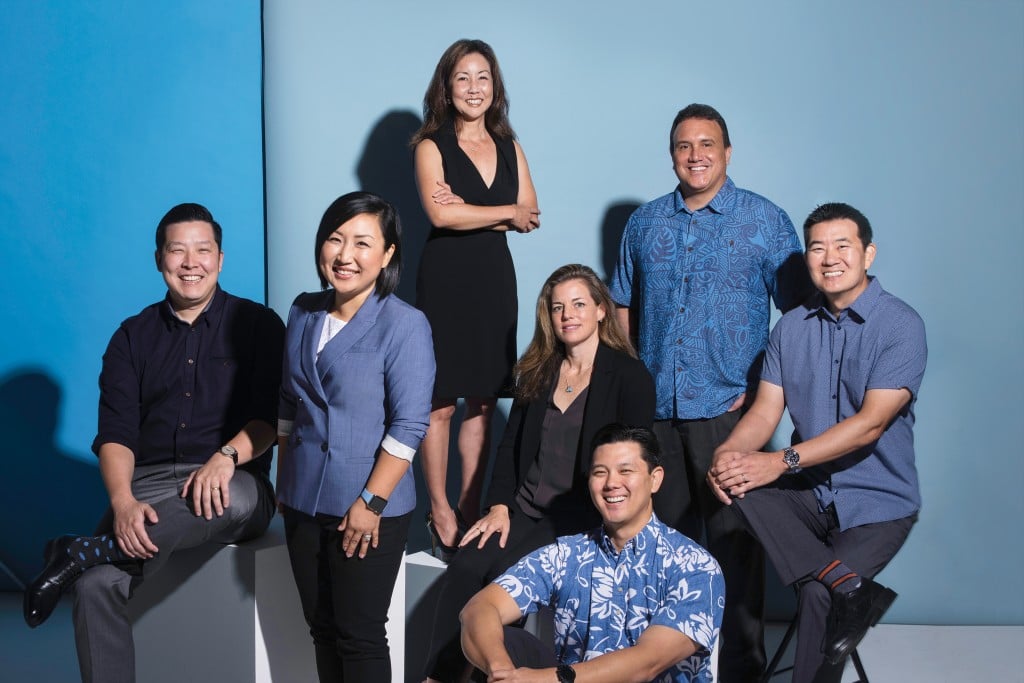 Doug Shimokawa
Senior VP, Pacxa
Age 36
By Noelle Fujii
Doug Shimokawa comes from a family of engineers and remembers his father's career advice: " 'If you're not sure what you want to study, study engineering and you can always do something else from there.' "
Shimokawa was interested in computers and electronics, so he studied electrical engineering and computer science at Yale University and later, after working for a few years on the Mainland, earned an MBA from UH Manoa.
Now at home, he hopes to have a role in turning Hawaii into a tech hub. He says technology is an industry that suits the state well: It's not burdened by the geographic disadvantages that some industries have, and it would reduce the state's dependence on tourism and the military.
Working at Pacxa gives Shimokawa a chance to help make that happen. "Pacxa for me is a very exciting opportunity to do some of the things that I once imagined doing all by myself with a great team of people," he says. The information technology firm helps organizations big and small to operate more efficiently and securely using technology.
"It really spans every industry sector from restaurants and retail and we help the big traditional industries: finance and banking and utilities and what have you. … State and local government is another. They all need that help moving from how they used to do it, how we've always done it, to how they can operate better in the future."
His hope to improve Hawaii also extends to the community. " 'To whom much is given, much is expected,' " he says, recalling a quote from his high school graduation ceremony at Punahou School. "I've always felt very fortunate to have the energy and opportunity to do things, so I've always tried to look at the bigger picture and give back and do things for the Hawaii community."
Shimokawa serves as president of the Honolulu Professionals Foundation, which organizes fundraisers for nonprofit organizations, and he's a volunteer boys baseball coach at Punahou.
Susan Yamada, director of UH Ventures, says Shimokawa's strong work ethic and dedication to public service mean he will have an even bigger impact in the future.
"I know he's going to be a player, and I feel good about that because of who he is and his integrity and his ability to follow through on things and see them through," she says.