Kukulu Hale Awards 2019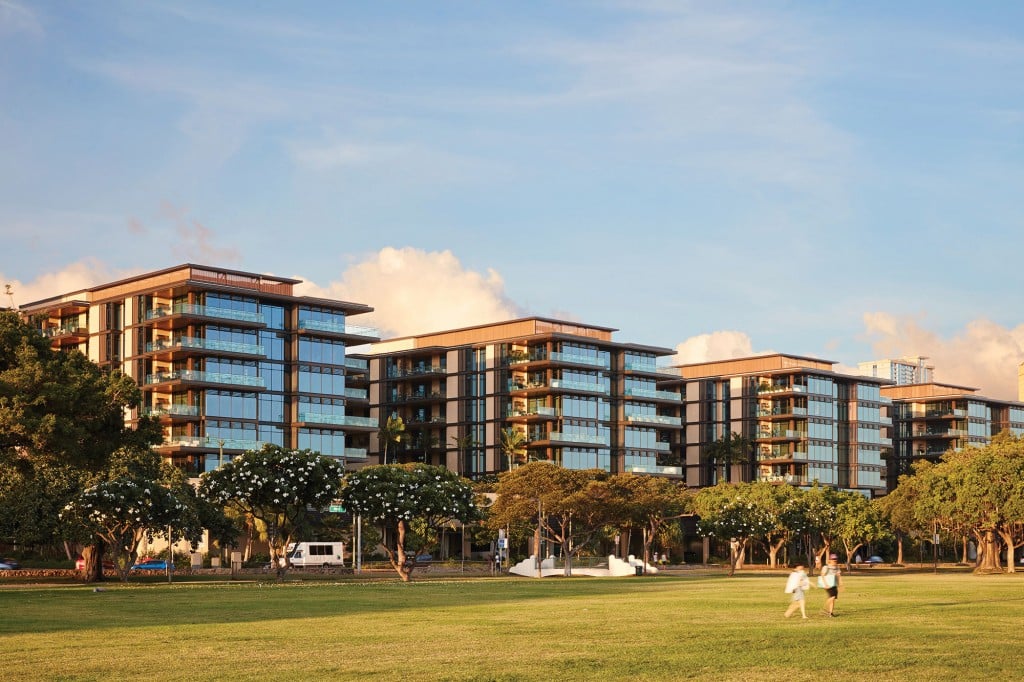 2019 Kukulu Hale Award Winners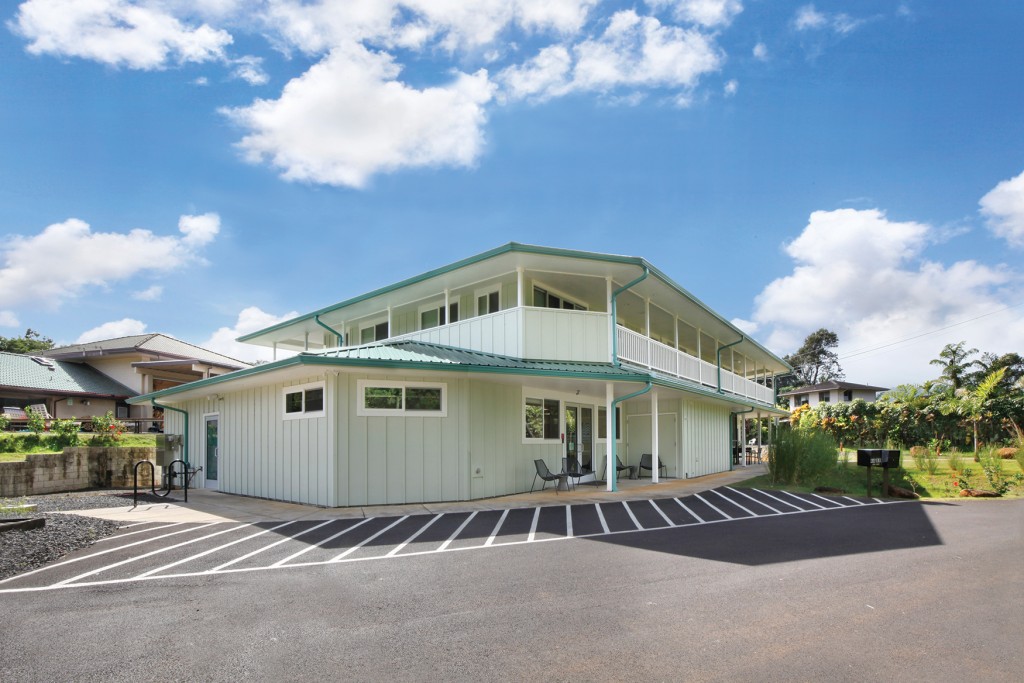 NEW PROJECT AWARD – COMMERCIAL/OTHER 40,000 SF OR LESS
Makana North Shore Urgent Care
Entrant: Layton Construction Company LLC
Developer/Owner: North Shore Urgent Care LLC
Lead Design Firm: Matthew Schaller Architects
General Contractor: Layton Construction Company LLC
Fulfilling the medical needs of a small underserved island community, the North Shore Urgent Care facility brought potentially life-saving medical professionals and state-of-the-art care closer for residents and visitors alike. Previously, the only medical treatment option for North Shore residents and visitors was fifty-plus minutes away. When every delayed minute can mean life or death, Layton Construction was proud to build a facility so vitally important to our community. The new two-story facility provides all basic medical needs, with multiple treatment rooms, an x-ray room, a physical therapy room, pharmacy and two residences to house medical personnel.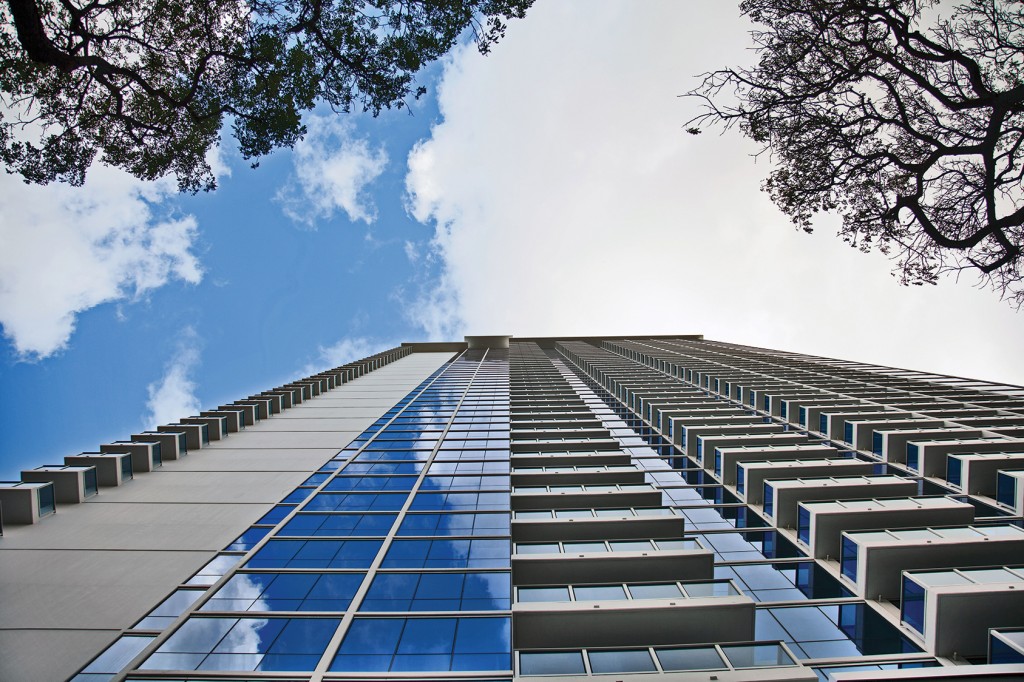 NEW PROJECT AWARD – COMMERCIAL/OTHER OVER 40,000 SF
Kapiolani Residence
Entrant: Design Partners Incorporated
Developer/Owner: SamKoo Pacific LLC
Lead Design Firm: Design Partners Incorporated
General Contractor: Hawaiian Dredging Construction Co.
Kapiolani Residence is Hawaii's first affordable high-rise project in collaboration with Hawaii Housing Finance & Development Corporation. The 45-story, 485-unit multi-family residential condominium comprises 60% affordable and 40% market-priced housing units, commercial space on the ground floor, a recreation area on the top deck of the free-standing parking structure, and a public plaza spanning the Kapiolani Boulevard frontage. Working with the City and County of Honolulu Department of Planning and Permitting and City Council members, the project respects the spirit of the Transit Oriented Development concept and becomes part of the city's goal to have a vibrant, dynamic and pedestrian-friendly neighborhood.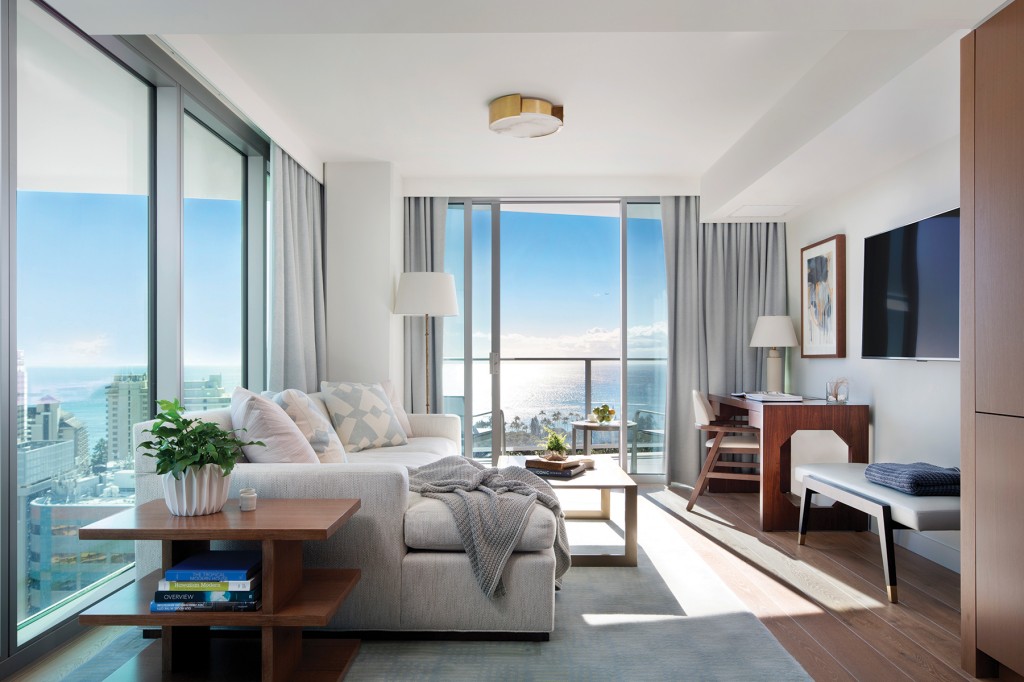 NEW PROJECT AWARD – COMMERCIAL/OTHER OVER 40,000 SF
The Ritz-Carlton Residences, Waikiki Beach
Entrant: Guerin Glass Architects
Developer/Owner: Irongate
Lead Design Firm: Guerin Glass Architects
General Contractor: Albert C. Kobayashi Inc.
The Ritz-Carlton Residences combine creative development strategies and context-oriented, community-focused design to introduce a major legacy brand to Oahu. The project expands the spectacular local offerings for tourism and commerce while transforming a neglected portion of Waikiki and contributing to the cultural and economic well-being of Honolulu. It supported hundreds of building-industry jobs during construction, generated millions of dollars in sales revenue, measurably increased the real estate value of the surrounding neighborhood, and continues to provide an abundance of service jobs and commercial opportunities.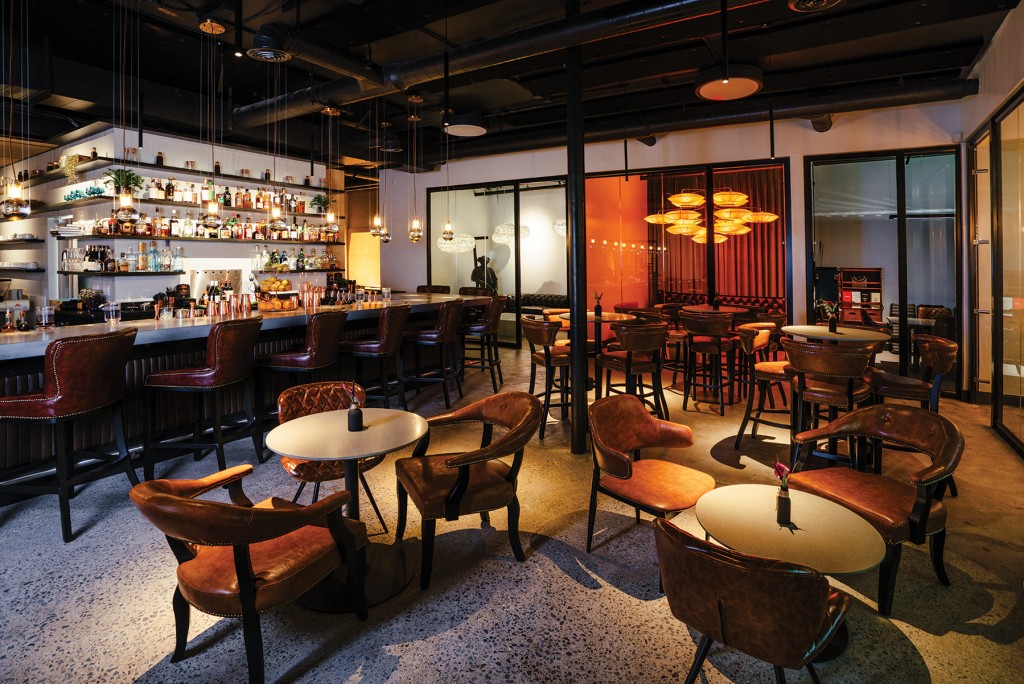 RENOVATION AWARD – COMMERCIAL/OTHER 40,000 SF OR LESS
WorkPlay
Entrant: The Redmont Group
Developer/Owner: Phillip Hasha
Lead Design Firm: The Redmont Group
General Contractor: The Redmont Group
WorkPlay was designed and built to be a unique and exceptional location for Honolulu's professionals to gather, work and play. The Redmont Group believes this goal was achieved by creating something unlike anything else found on Oahu. WorkPlay's design is eclectic and stimulating while simultaneously being as comfortable as home. It provides an oasis away from the industrial nature of Kakaako where its neighbors can find craft coffee, cocktails or a spot to quietly work, entertain for business or celebrate a special occasion.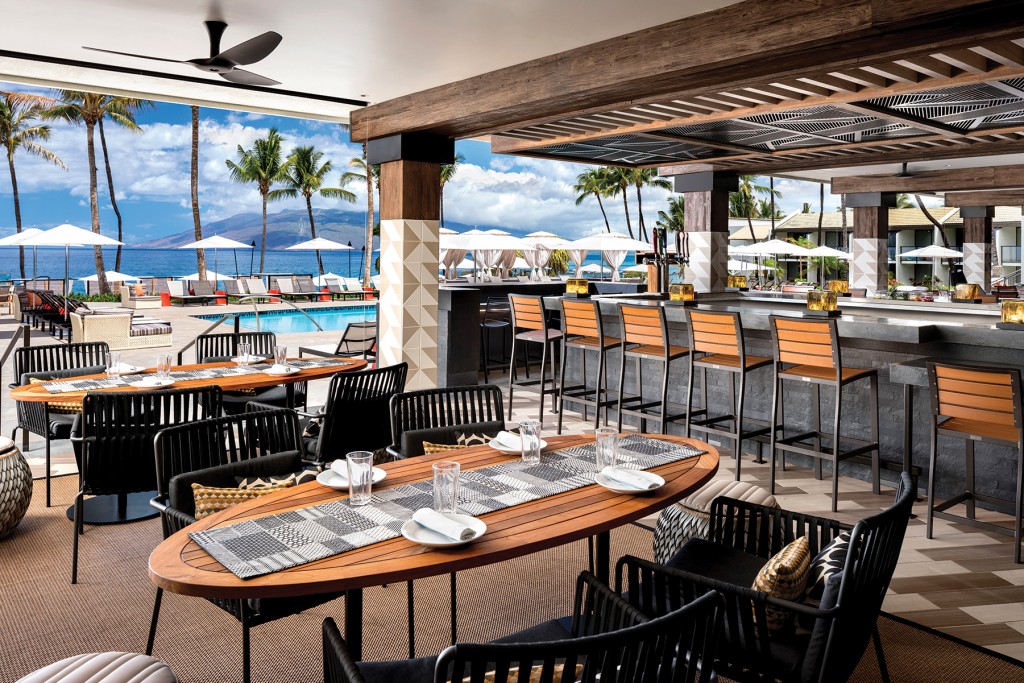 RENOVATION AWARD – COMMERCIAL/OTHER OVER 40,000 SF
Wailea Beach Marriott
Resort & Spa
Entrant: G70
Developer/Owner: Sunstone Hawaii 3-0 LLC
Lead Design Firms: G70 (Architect) and Looney & Associates (Resort & Interior Designer)
General Contractors: Honolulu Builders, Sterling Development Service, Viking Construction
The Wailea Beach Resort comprises 22 ocean-front acres in the heart of one of the top vacation destination markets in the world. Prior to the redesign, the Marriott property lacked a defining "wow" factor. The comprehensive renovation touched nearly every area of the resort in order to elevate the guest experience. The goal of the redesign capitalized on the hotel's location (grounds and market) by creating a well-defined and cohesive destination resort experience. The results are a property that, newly positioned, attracts today's discerning leisure traveler.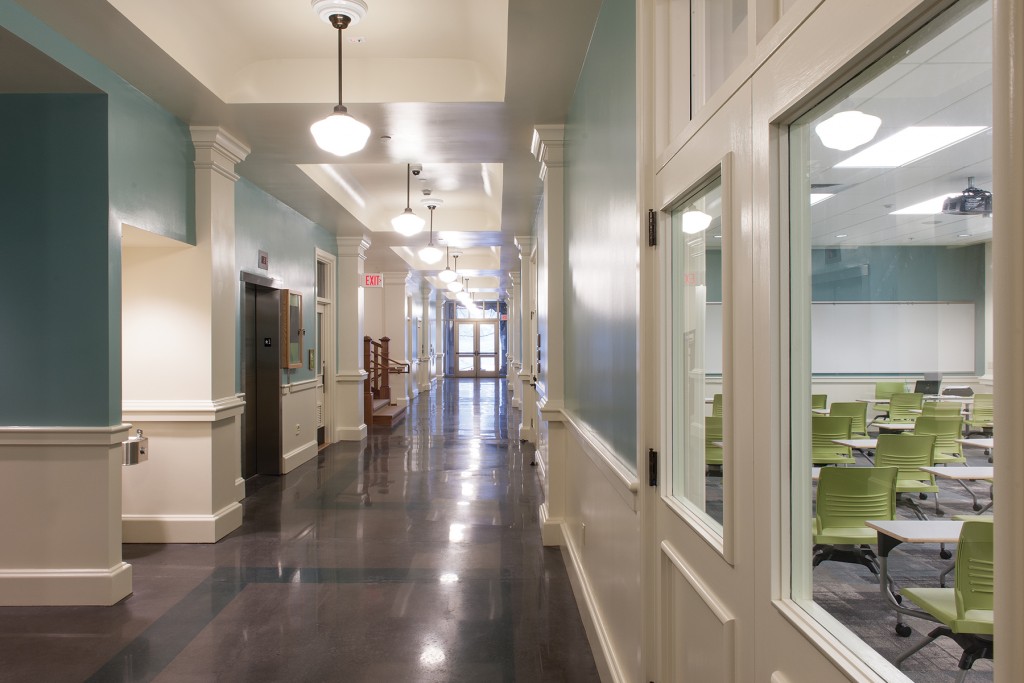 PUBLIC/GOVERNMENT PROJECT AWARD
Renovation of Gartley Hall at the University of Hawaii at Manoa
Entrant: Fung Associates, Inc.
Developer/Owner: University of Hawaii at Manoa
Lead Design Firm: Fung Associates, Inc.
General Contractor: Nan Inc.
Gartley Hall is part of a historic district on the University of Hawaii-Manoa campus. It was condemned for structural problems, settlement and flooding issues, and it was vacant for over a year. Its renovation made the building usable and now contributes to the enhanced learning environment for students at the university's Myron B. Thompson School of Social Work. Due to its structural issues, the entire interior was gutted and the exterior was rehabilitated to its historic facades. Gartley Hall has achieved a Gold LEED certificate as an energy efficient and sustainable building.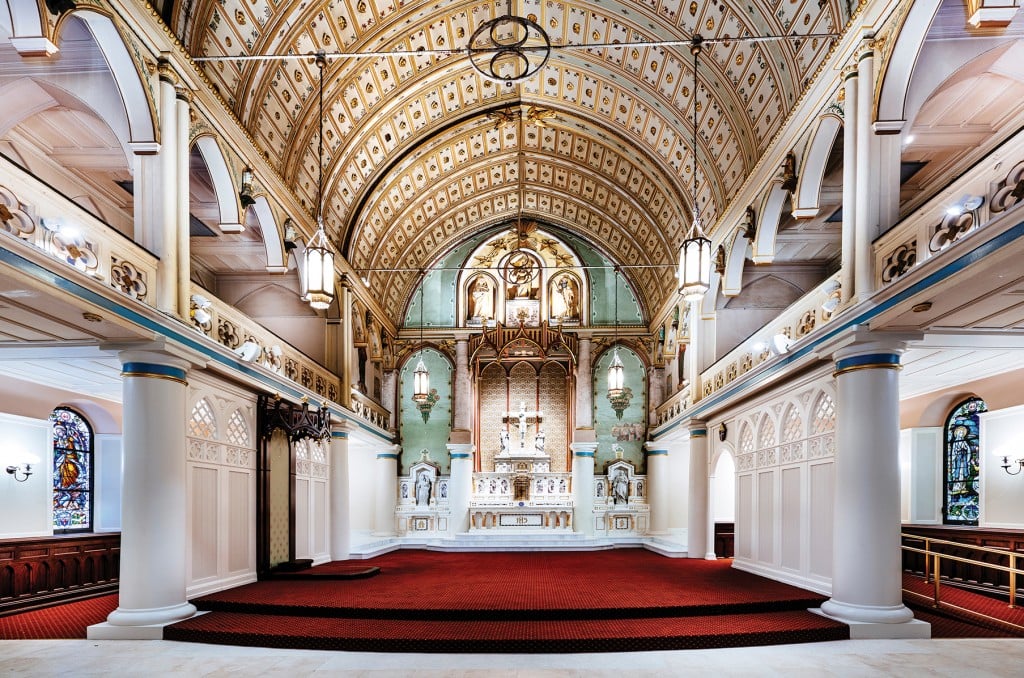 NONPROFIT PROJECT AWARD
The Cathedral Basilica of Our Lady of Peace, Phase 2B Sanctuary Renovation
Entrant: Constructors Hawaii Inc.
Developer/Owner: Roman Catholic Church in the State of Hawaii
Lead Design Firm: Mason Architects Inc.
General Contractor: Constructors Hawaii Inc.
The Cathedral Basilica of Our Lady of Peace, a state and nationally recognized historic landmark, is the oldest cathedral in continuous use as a cathedral in the United States and one of the oldest buildings in Honolulu. Successful renovation of this church to its 19th century appearance preserves a significant portion of history for Hawaii's current community and future generations. The project's historical nature presented unique challenges, including research to involve custom restoration experts for the construction of new Westminster-style crypts beneath the altar, addition of custom light fixtures and specialty finishes such as salt-tolerant plaster from Germany, and reconstruction of stained-glass windows to their original design.
---
Quicklinks

Developers of the Year: Ku Ho'okela Award
Lifetime Achievement: Holo Pono Award
Outstanding Service Award
Kukulu Hale Award Winners
Engineering Firm of the Year
Distinguished Entries
Chapter Awards