Kukulu Hale Awards 2019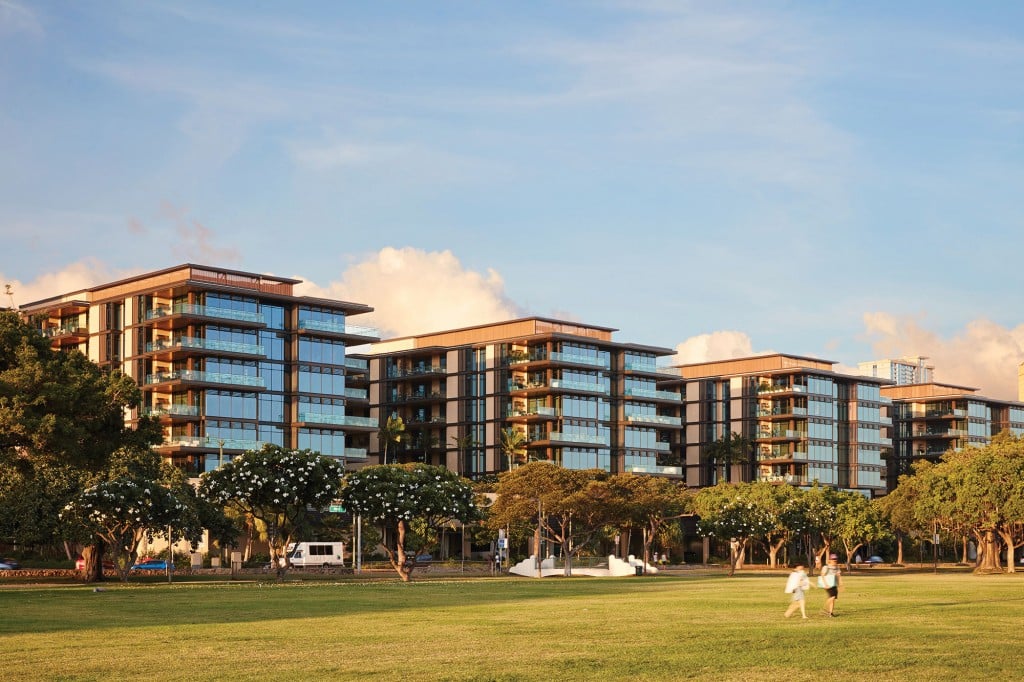 ENGINEERING FIRM OF THE YEAR
KAI Hawaii, Inc.
KAI Hawaii, Inc. (KAI Hawaii) started out small: a one-man structural engineering business established in 1995 by Ken Hayashida in the back of a storeroom. In the years that followed, Hayashida attracted a team of talented employees that outgrew its space at 31 North Pauahi before settling into its current offices in Kukui Plaza.
Today, KAI Hawaii is a leading structural engineering firm led by Founder and President Ken Hayashida and Vice President Michael Hunnemann. KAI Hawaii's 40-plus full-time engineers, CAD technicians, inspectors and administrative staff provide project management, structural & forensic engineering, and special inspection services integrating drone technology.
The company has completed over 4,000 projects, primarily in the State of Hawaii, involving new construction, repair, rehabilitation, alteration, maintenance and engineering investigation of buildings, bridges and other structures. Notable among them are such award-winning projects as Capitol Place; the emergency replacement of Paauau Stream Bridge on Hawaii Island and the new Nawiliwili Stream Bridge on Kauai; renovation of U.H. Manoa's historic Hawaii Hall; Castle & Cooke's 400 Keawe project; Yokota High School at Yokota Air Base in Japan; and Waikamoi Flume replacement on Maui, among other projects.
"We had to complete many small projects to prove our abilities, which eventually gave us our break in larger projects," notes Hayashida. "The consistency of our clients has made KAI Hawaii who we are today. We appreciate their loyalty and business, but more importantly, we are thankful for their friendship."
The company's growth and success are attributed to its employees and their dedication to the core values of teamwork, diligence and innovation. Employee loyalty is no doubt nourished by the company's family-oriented events, monthly employee luncheons and a designated recreation/relaxation room for employees and their children. More importantly, in 2016, KAI Hawaii became an employee-owned company (ESOP), sharing the benefits of ownership among the employees.
While building a successful engineering company has always been a priority, Hayashida's personal passion for community service (including board leadership at such organizations as Lanakila Pacific Foundation, University of Hawaii Alumni Association and the Japanese Cultural Center) guides the company's community involvement as well. The firm sponsors many charity events each year and also engages employees in community service projects, like a recent cleanup and revitalization event at Central Middle School and a Chinatown community cleanup.
Through its business activities and its community service, KAI Hawaii lives up to its core purpose: To help communities create a safe and sustainable tomorrow.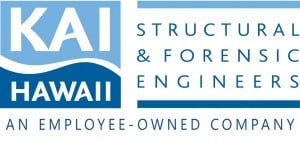 ---
Quicklinks

Developers of the Year: Ku Ho'okela Award
Lifetime Achievement: Holo Pono Award
Outstanding Service Award
Kukulu Hale Award Winners
Engineering Firm of the Year
Distinguished Entries
Chapter Awards