Kukulu Hale Awards 2019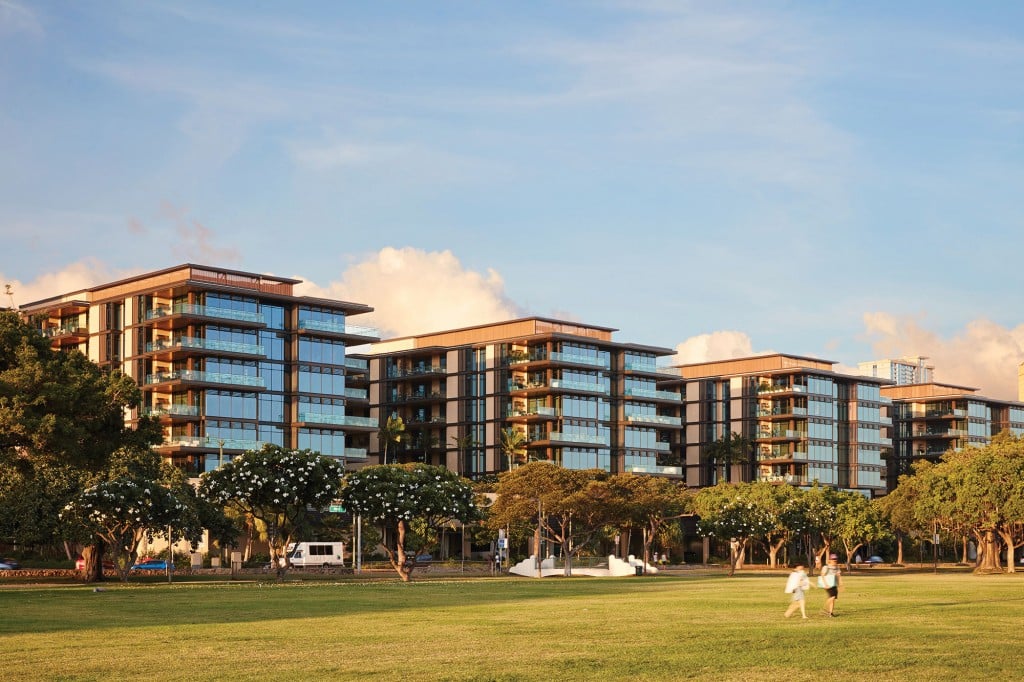 Chapter

Awards

MEMBER OF THE YEAR
Tony Mizuno

Senior Executive Vice President, Bank of Hawaii
Tony Mizuno has been an active contributor to NAIOP Hawaii since joining the organization in 2004. He has been a vital member of the board of directors since 2007, leading the chapter as president in 2009. Tony now serves as our chapter treasurer.
In addition to his board service, he has devoted his time to chair several key events committees, including the Program Committee and NAIOP Hawaii's charity golf tournament.
Mahalo, Tony, for the many ways in which you have strengthened this organization and continue to serve our members and support the commercial real estate industry. You are a superstar!
MEMBER COMPANY OF THE YEAR
NAIOP Hawaii has sustained its role as a vibrant and a relevant organization for Hawaii's commercial real estate community not only with the expertise and service of its individual members, but also with the generous support of corporate sponsorships. Old Republic Title & Escrow of Hawaii has demonstrated its commitment on both fronts.
Since 2012, the company has been both a corporate sponsor and a sponsor of the annual Kukulu Hale Awards program. Its employees are dedicated volunteers on chapter committees, including programs, the annual charity golf tournament and the Kukulu Hale Awards committee. We couldn't provide the information, programs and resources to the real estate community without the support of our sponsors.
NAIOP Hawaii truly appreciates the unwavering support of Old Republic Title & Escrow, our Member Company of the Year.
---
NAIOP HAWAII 2019 BOARD OF DIRECTORS
President
Bryan Li
President-Elect
Cathy Camp
Vice President
Paul Cool
Secretary
Mitchell Imanaka
Treasurer
Tony Mizuno
Immediate Past President
Francisco Gutierrez
Second Past President
Scott Settle
National Board Representative
Rocco Sansone
Directors
Todd Apo
Jennifer Camp
Daniel Cody
Larry Heim
Dean Hirabayashi
Glen Kaneshige
George Leong
Kurt Mitchell
Sean Tadaki
Jan Yokota
Executive Director
Barbie Rosario
Legislative Liaisons
Mike Kido
James Mee
Developing Leaders
Co-Chairs
Lisa Ayabe
Reyn Tanaka
ABOUT NAIOP
Since 1967, NAIOP, the Commercial Real Estate Development Association, has become the leading organization for developers, owners and investors in office, industrial and mixed-use real estate. Nationally, NAIOP comprises 15,000+ members and provides strong advocacy, education and business opportunities through a powerful North American network.
The organization provides unparalleled networking opportunities, educational programs, research on trends and innovations and strong legislative representation. NAIOP's sister organization, the NAIOP Research Foundation, is one of the industry's leading think tanks dedicated to conducting research assessing the trends, economic viability and needs of the built environment.
The Hawaii Chapter of NAIOP was chartered in 1988 and began with only a handful of members. Today, the chapter has more than 90 members, including many of Hawaii's most influential developers, owners, investors, lenders, designers, attorneys, asset managers and other industry leaders. As the recognized forum for current issues that impact commercial real estate in Hawaii, NAIOP Hawaii strives to play an active role in our members' professional development by sharing information on best practices, legislation and the latest developments in the real estate community and by providing numerous opportunities for networking at both the local and national levels.
Contact us:
NAIOP Hawaii
PO Box 1601
Honolulu HI 96806
Barbie M.W. Rosario, Executive Director
barbie@naiophawaii.org
www.naiophawaii.org
NAIOP HAWAII 2019 CORPORATE SPONSORS
Platinum Sponsors
American Savings Bank
BlackSand Capital LLC
Cades Schutte LLP
Honblue
The Howard Hughes Corporation
Imanaka Asato LLLC
Kobayashi Group LLC
The MacNaughton Group
Newmark Grubb CBI Inc.
Riggs Distributing
SamKoo Pacific LLC
Settle Meyer Law
Gold Sponsors
AHL
Alexander & Baldwin
Bank of Hawaii
First Hawaiian Bank
hi-arch-y llp
Hunt Companies
Kamehameha Schools
Nordic PCL Construction
PRP
The RMR Group
Swinerton
The Whiting-Turner Contracting Company
Silver Sponsors
A.C. Kobayashi, Inc.
Atlas Insurance Agency
Castle & Cooke Hawaii
Central Pacific Bank
Colliers International Hawaii
Goodfellow Bros.
Goodsill Anderson Quinn & Stifel
G70
Hawaiian Dredging Construction Company
KAI Hawaii, Inc.
MW Group, Ltd.
Philpotts Interiors
The Redmont Group
R.M. Towill Corporation
SSFM International
Unlimited Construction Services, Inc.
WATG
The Wilhelm Group
Wiss, Janney, Elstner Associates, Inc.
WRNS Studio
Bronze Sponsors
Brookfield Properties
Commercial Asset Advisors
Cushman & Wakefield ChaneyBrooks
D.R. Horton – Schuler Homes, LLC
Ford & Associates, Inc.
JL Capital
John Child & Company
Law Offices of Nancy N. Grekin
Monarch Insurance Services
Old Republic Title & Escrow
Pulama Lanai
Sullivan Meheula Lee LLLP
Title Guaranty of Hawaii, Inc.
---
Quicklinks

Developers of the Year: Ku Ho'okela Award
Lifetime Achievement: Holo Pono Award
Outstanding Service Award
Kukulu Hale Award Winners
Engineering Firm of the Year
Distinguished Entries
Chapter Awards