Leadership Conference 2017 Information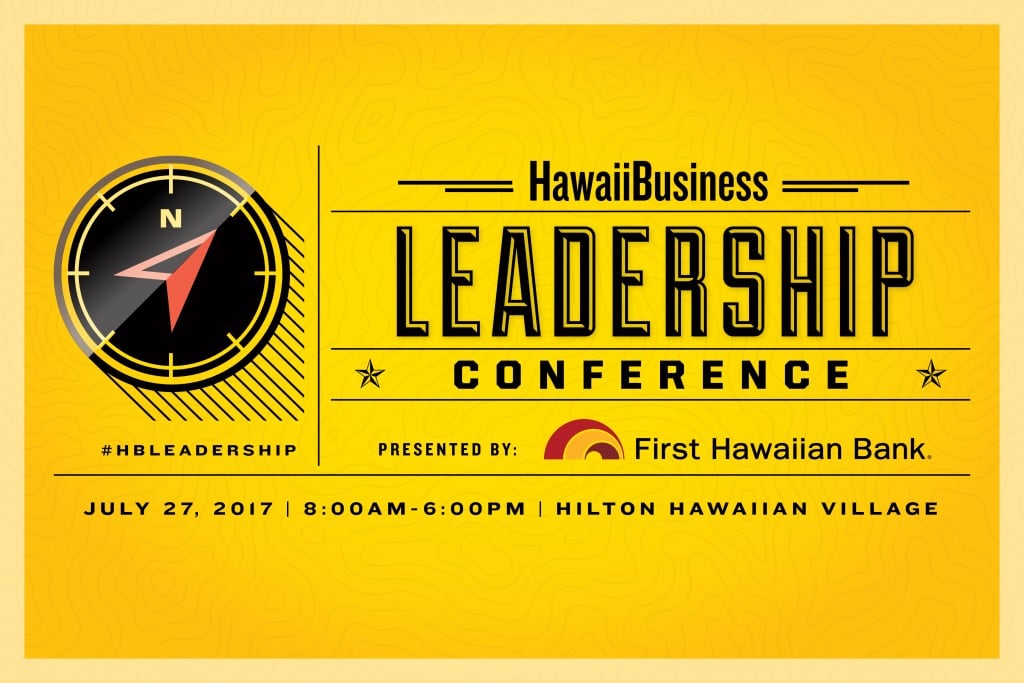 Thursday, January 1, 1970, 8:00 am – 6:00 pm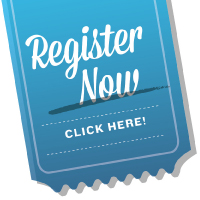 ABOUT THE CONFERENCE
Join Hawaii Business magazine for the largest professional development conference in Hawaii. The conference aims to help build smart, confident and authentic leaders through a full-day of skill-building workshops, speakers and networking. The State's most prominent leaders come together to share insights and experiences with the next generation of the leaders.
2016 Recap

---
AGENDA

REGISTRATION & NETWORKING EXPO
(8:00-9:00 a.m.)


MORNING GENERAL SESSION
(9:00 a.m. to 9:45 a.m.)
CULTIVATING CULTURE WITHIN YOUR COMPANY



When you incorporate culture into the organization, you are defining the environment as well as the guidelines and values for which the company operates within. Company culture stems from the top. It is crucial for the leader to lead by example.
CO-KEYNOTE SPEAKERS:
Bob Hurley – Founder, Hurley
Sig Zane – Legendary Designer, Craftsman and Hawaiian Culture curator
Moderator: Daniel Ikaika Ito – Digital Media Director, Hawaii Business magazine

MORNING SESSION I
(10:00 a.m. to 11:00 a.m.)
BECOMING A CIVIC MINDED LEADER



A common thread among Hawaii's best leaders is their enduring commitment to the community. These leaders have taught us that one person can influence great change. Learn how they created a lasting legacy through civic engagement and how getting involved can advance your career.
SPEAKERS:
Cindy Adams – President & CEO, AUW
Rick Blangiardi – General Manager, Hawaii News Now
Matthew Cox – President and CEO, Matson, Inc.
Todd Apo – Vice President, Community Development, The Howard Hughes Corporation
Moderator: Kim Gennaula – Executive Director of Advancement, Iolani School
---
WIN-WIN NEGOTIATIONS



Being able to manage complicated negotiations is an important skill. At this session, you will learn how to think creatively to get the best deal possible for yourself while also ensuring your counterpart is satisfied.
SPEAKERS:
Jon Snook – COO, Hawaiian Airlines
Kai Wang – Partner, Carlsmith Ball
Robert Landau – Executive Director, Hawaii Association of Independent Schools
Moderator: Ani Menon – Managing Consultant, KPMG

---
ARE YOU READY TO BE A LEADER?



Our panel of local leaders will discuss the skills and traits necessary to become an effective, well-respected leader, and how to show others that you are ready for the role.
SPEAKERS:
Katie Chang – Executive Director, Center for Tomorrow's Leaders
Paul Turnbull – President, Mid Pacific Institute
David Heenan – Trustee, James Campbell Estate
Livingston "Jack" Wong – CEO, Kamehameha Schools
Moderator: Susan Eichor – President & COO, aio Group

MORNING SESSION II
(11:15 a.m. to 12:15 p.m.)
LEADERSHIP LESSONS FROM THE HOKULEA



Hokulea's Worldwide Voyage has covered over 60,000 nautical miles and reached 100 ports. Hear crew members share experiences and lessons from the journey that can be used in your workplace.
SPEAKERS:
Billy Richards – Polynesian Voyaging Society
Kalepa Baybayan – Pwo Navigator, Captain, Polynesian Voyaging Society
Austin Kino – Apprentice Navigator, Polynesian Voyaging Society
Haunani Kane – Assistant Navigator & Science Coordinator, Polynesian Voyaging Society
Kaʻiulani Murphy – Navigator, Polynesian Voyaging Society
Moderator: Bryson Hoe – Producer/Writer/Reporter, Oiwi TV
---
POSITIONING & PERSUASION: THE KEYS TO MANAGING UP



A positive relationship with your boss is extremely important, but it isn't always easy. Learn how to navigate this important dynamic, no matter what type of supervisor you have.
SPEAKERS:
Jennifer Hee – Chief Development Officer, The Salvation Army
Unyong Nakata – Executive Director of Development, UH Foundation – Shidler College of Business
Robbie Melton – Executive Director & CEO, HighTechnology Development Corporation
Harrilynn Kameenui – Sr. VP of Administration & Legal Affairs, General Counsel, Pulama Lanai
Moderator: Steve Petranik – Editor, Hawaii Business magazine
---
MAKING YOUR POINT QUICKLY & EFFECTIVELY



At this session, successful startups and venture capitalists share tips on crafting the perfect elevator pitch.
SPEAKERS:
Isabella Hughes – President & Co-Founder, Shaka Tea
Omar Sultan – Co-Founder, Sultan Ventures and Co-Founder/Managing Director, XLR8UH
Donavan Kealoha – Senior Associate, Startup Capital Ventures
Moderator: Dawn Lippert – CEO, Elemental Excelerator


NETWORKING LUNCH
(12:30 p.m. to 1:45 p.m.)

AFTERNOON SESSION – INNOVATION TRACT
(2:15 p.m. to 3:15 p.m.)
WHAT DOES IT MEAN TO BE AN INTRAPRENEURIAL LEADER?



Companies highly value people with an intrapreneurial mindset. Our speakers will share the qualities of an intrapreneur and why every organization wants them on their team.
SPEAKERS:
John Komeiji – Chief Administrative Officer & General Counsel, Hawaiian Telcom
Darrick Ching – Senior Vice President & Division Manager, Consumer Branch Banking Division, First Hawaiian Bank
Bill Coy – Director, Omidyar Fellows
Moderator: Meli James – President, Hawaii Venture Capital Association

---
BUILDING EFFECTIVE TEAMS: TIPS FROM THE BEST PLACES TO WORK



Effective teams are essential to a successful business. Hear from the leaders of the Best Places to Work in Hawaii on what it takes to build a high-performance and engaged team.
SPEAKERS:
Ben Godsey, President – ProService Hawaii
Kathleen Lin-Hurtubise – President & Founder, Gourmet Events
Jeff Shonka – President & CEO, First Insurance Company of Hawaii
Moderator: Peter Burke – President, Best Companies Group
---
BRIDGING THE GAP / DIVERSITY IS THE KEY INGREDIENT



Study after study shows the value of diversity to companies and nonprofits. This session will discuss the many advantages of creating a diverse group of individuals for a common goal as well as how to effectively lead diverse groups to success.
John Gotanda – President, Hawaii Pacific University
Dr. Richard Vuylsteke – Chief Executive, East West Center
Chris Hause – VP of Marketing, Sales & Business Development, Kaiser Permanente
Moderator: Daniel Ikaika Ito – Digital Media Director, Hawaii Business magazine

AFTERNOON GENERAL SESSION
(3:30 p.m. to 4:45 p.m.)
WINNER'S MINDSET: LESSONS FOR BUSINESS AND THE BOARDROOM



There are many parallels between sports and business. Leadership, teamwork, strategy, collaboration and branding are important to both. At this talk story session, our speakers will share lessons learned from sports that can be applied in business and leadership.
CO-KEYNOTE SPEAKERS:
David Matlin – Athletics Director, University of Hawaii
Matt Apana – General Sales Manager, ESPN Honolulu
Lori McCarney – CEO, Bike Share Hawaii
Peter Kim – Founder, Yummy Restaurant Group
Moderator: Steve Petranik – Editor, Hawaii Business magazine

NETWORKING PAU HANA
(5:00 p.m. to 6:00 p.m.)

MAHALO TO OUR SPONSORS